Losing Weight 1st Steps
It starts in the mind everything else is physical, let's get this party started!
Working out should be fun! Photo Credits to Thrive Global
We discussed the importance of exercise in my last weight-loss piece. Without it, don't even think about starting a weight-loss program! But what kind of exercise should you do? Here I have a list of helpful tips and hints to help you get the most out of your exercise (and weight-loss) efforts. Let's get this party started!
It may seem counterintuitive to start here, but if you don't get enough sleep, you'll be too fatigued to exercise. Exercising, on the other hand, aids sleep. It's like the old adage, "let the kids play till they're tired so they can sleep tonight." This is also true for grownups. In some ways, today is a continuation of yesterday. That is to say, if you want to exercise early in the morning, you must go to bed earlier the night before. This may entail foregoing late-night television reruns, but it's a little price to pay for your health.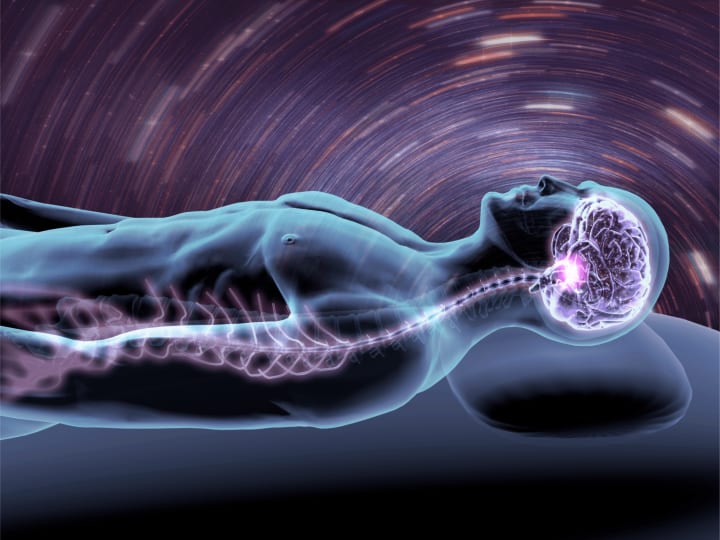 'Less sleep means more calories expended, hence more weight reduction, right?' people often claim. Wrong. People who sleep less than 5 hours a day (compared to 7 hours) have a 30% higher risk of gaining' significant weight,' which is defined as more than 30 pounds, according to a study conducted by the Harvard School of Public Health. Over the course of a year, bad sleepers gained an average of 2 pounds. That may not seem like much, but it adds up over time. You may feel 'too weary to exercise' or eat more because you 'need energy' due to a lack of sleep.
2. STAY AWAY FROM THESE WEIGHT-LOSS MYTHS:
Cardio is the most effective strategy to shed pounds. Doing aerobics five days a week is referred to as what? The route that leads nowhere! Cardio is vital, and I enjoy it, but resistance training is far more beneficial for weight loss and fat removal (weights, machines, or elastic bands). While cardio burns more calories per minute than weightlifting, your metabolism begins to slow virtually as soon as you walk off the treadmill. Resistance training, on the other hand, keeps your metabolism going for hours. After a workout, where do your muscles acquire the energy, they require? Your fat reserves Additionally, as you gain muscle, your body fat percentage will decrease, and you will appear and feel better. You don't have to (or should) give up cardio but doing resistance training simply twice a week (8 sets) can make a major difference.
You might lose weight in a specific area of your body. You'll never get a six pack no matter how many crunches and sit-ups you perform. To acquire a six pack, you must reduce your body fat percentage to roughly 10%. What's the best approach to go about it? Resistance training is a good thing to do. To get the best results, make sure to work on a variety of body parts.
This is the fat-burning zone. One of the main reasons why people don't receive the results they seek is because of this fallacy. Many clients tell me that they attend to Curves or Zumba five days a week but haven't lost any weight. I always have two questions for them. "Are you sweating during your workout?" is the first question. "Are you winded/short of breath during your workout?" and "Are you winded/short of breath during your workout?" The answer to both queries is almost always "no." It's too simple if you're not winded or sweating, and you won't receive the results you seek. The fat-burning zone (such as the one found on cardio machines) is usually too easy. Make the most of your time spent exercising. It's all about the intensity!
I'll look bigger if I lift weights! Lifting weights does not imply that a person will transform into the Hulk. Because you'll lose fat while doing resistance exercise, you'll probably get smaller. Although you can lift to grow muscle mass, most people prefer to reduce fat, lower their percent body fat, and gain more definition rather than bulk up. Consider your arms for a moment. Some of us (including myself) have smooth arms that we think appear 'large' in photographs. You'll acquire some definition, and your arms will look smaller but more toned after shedding some fat and lifting, which is exactly what most people want.
Using far too little force. Resistance exercise and weights should be a challenge for you. It may seem contradictory, but failure is a necessary part of weightlifting success. At the point of failure, execute your last rep (can barely do it with good form). If you can complete your set of 12 reps without difficulty, you should raise the weight. Make the investment of time you're making in your program worthwhile.
The human body is a marvel of engineering. It's quite adaptive. Your body might acquire tolerance to your 'old' workout regimen in the same way that we can develop tolerance to narcotics and alcohol. Consider what would happen if you began lifting a 5-pound dumbbell and continued to do so for a year. Do you believe you'd be any more powerful? Would you be in better cardiovascular form or be able to run faster if you kept running the same 2 miles at a 10 minute/mile pace for a year? Obviously not. This notion underpins concepts like cross training and muscle confusion. If your workout is becoming too easy, increase the weight you lift, run longer or faster, or simply change up your routine; otherwise, you'll become bored with it.
4. HIIT (high-intensity interval training) me.
HIIT (high-intensity interval training) is fantastic. HIIT stands for high-intensity interval training, which involves alternating brief bursts of intense exertion with longer periods of lower intensity. Typically, sprinting for 30 seconds is followed by jogging or even strolling for 90 seconds. Surprisingly, 20 minutes of high-intensity interval training is equivalent to around 40 minutes of straight jogging. Furthermore, the metabolic effects resemble weight training rather than pure cardio. Every week, I attempt to perform one HIIT session. Another advantage is the shorter workout this is great for those that are really time strapped (not the ones that are just saying they are).
5. Begin at the bottom and work your way up.
Being injured is the only thing that is worse than not exercising. You've likely set yourself behind a few weeks or months if you get hurt. Start with short distances, modest intensity, and light weights (in running and lifting). Increase as much as possible. Remember, rather than competing with others, you're striving to better yourself (think personal best (PB) or personal record (PR)). It doesn't matter where you are now; what matters is where you want to go in the future.
The overall picture.
Many people are now stating things like, "There's too much to remember," "There are too many rules," and so on. Everything we do, after all, has ramifications—some good, some negative. While we are frequently forced to do things we dislike, there is a reason behind this. Seat belts may not be your favorite accessory, but they can save your life in the event of an accident. You may not enjoy contributing to your retirement account, but you will need it at some point. You may enjoy eating sweets all the time, but will you be satisfied if you suffer a heart attack as a result of diabetes and high cholesterol?
Will you be pleased seeing the rest of your family and friends run around and have fun while you sit on the porch in a rocking chair, even if you don't want to devote 30 minutes of your day (3 percent of your waking time) to exercise? Isn't it obvious that you should exercise? One of the most wonderful gifts that has been bestowed upon us is the ability to choose. Which option will you choose?
Written By: Ladarius "El Pablo 1x" Trotter
Please feel free to follow me on all your fav. platforms.