Community Guidelines
Effective Date: December 4, 2018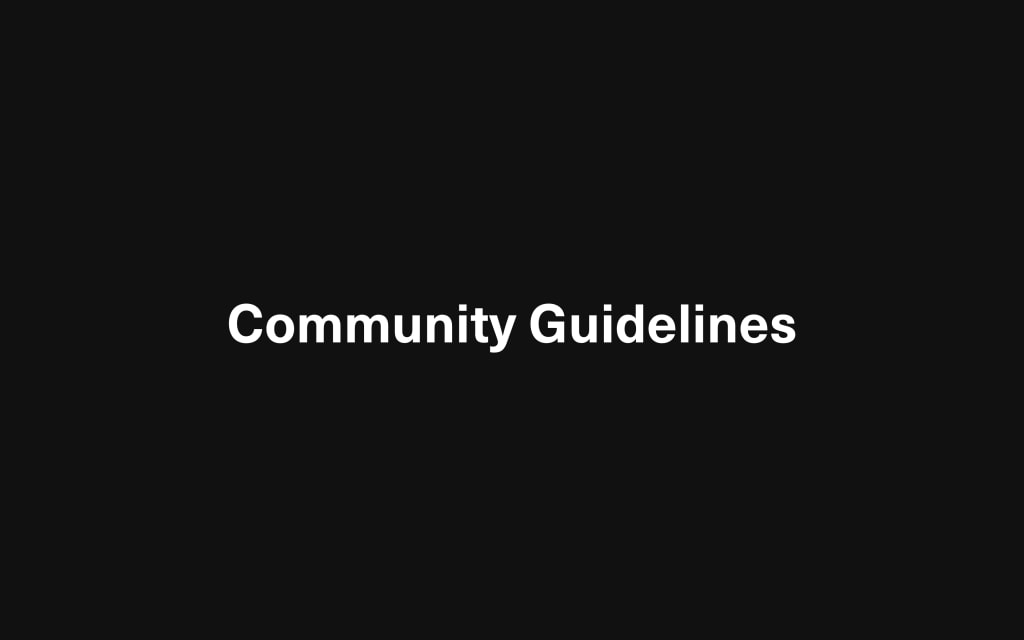 Vocal envisions a network of engaged readers and dedicated creators, fostering one another's creativity and fueling one another's passion. Idealistic? Maybe, but we're big dreamers.
If we're going to make this vision a reality, though, we need your help. Building a network of creators supporting creators requires respect, positivity, and just a little bit of common sense. By following these few basic community rules and guidelines, you'll be contributing to a network that's a safe, open space for all voices.
If you're looking for more detailed legal jargon, give our Terms of Use a read; or, if you have any questions, feel free to reach out to our customer support.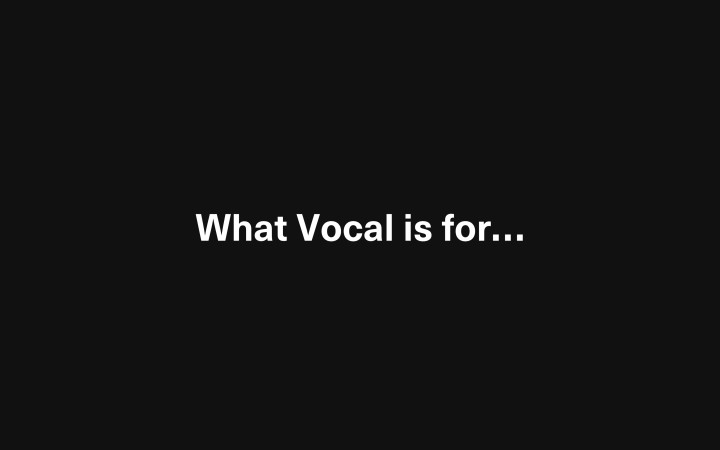 Vocal welcomes creators of all shapes and sizes. The community is here to provide writers, musicians, filmmakers, podcasters, and other creators a place to share their stories and fund their creativity. To participate in the Vocal community, we have some guidelines that should be followed.
Vocal requires a few basic things from you in order to submit a story for review: title, subtitle, featured image or video, and some written content that all meet the guidelines outlined below.
Beyond this, we offer you the tools to take your story to the next level. These features aren't required to publish your story, but they do help you create a polished, professional-looking story, which is more likely to perform well with readers (—and this means more reads and tips in your Wallet!).
Modules
Content: Vocal's content modules break up the body of your story with section headers, or H3s. These H3s are helpful not only in keeping your story organized, but also in structuring your story to be as SEO-friendly as possible.
Images and Unsplash: Image modules also allow you to break up the body of your text, but these do so with a photo or image. They can make your story way more aesthetically appealing, and can be a great way to illustrate a point, share your photography, or just give readers a visual break from written content. With our integration of Unsplash, we've made it even easier to enhance your story with high quality stock photos; here, you can search for any keyword, and Unsplash results will be generated for you to select right there in the module, crediting the photographer automatically. Now it's even easier to make your work appear super professional with minimal effort.
Video: Like image modules, video modules allow you to enhance your story with relevant extras. Video modules allow you to embed videos from Youtube, Vimeo, and others playable right inside the body of your story.
Embed: With the embed module, you're able to insert just about anything else. Entire Spotify playlists, songs on Soundcloud, or episodes of your podcast can be embedded and played directly in your story. Kindle ebooks and Amazon products can be previewed; personal websites and blogs can be linked to. You can even embed social media posts that users can interact with without having to leave your story. Just paste the desired URL into the embed module, save the story, and see what's possible.
Connect to Stripe
Vocal uses Stripe to pay our creators. Connecting to Stripe not only allows you to withdraw your Vocal balance, it also makes you eligible to receive tips! Tipping allows your readers to pay you directly for your stories. This is a great way to raise money for a cause, or let your audience support your book, music, writing, and more.
To learn how to set up connect Stripe to your Vocal account, follow these instructions here.
Enhance your Author Page
Think of your Vocal author page as your portfolio, showcasing all of your stories in one place. Your author page should mirror how you want to be seen as a creator, so including a profile image, header image, and bio will only help impress your readers.
Promote!
You've worked hard on getting your story published; now it's time to share your work! Sharing your stories on social networks like Facebook, Instagram, and Reddit is a great way to grow your audience and increase your potential for more reads, and more tips!
What Vocal is NOT for: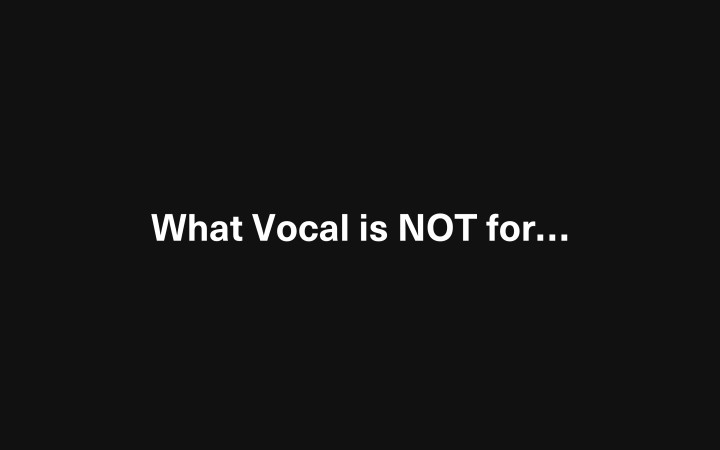 Here are some things that don't sit right with us.
Plagiarized content
This one should go without saying: Don't steal stuff. Attempts to pass off someone else's work as your own will not be published, and are also super uncool.
Quality errors
This can be a pretty broad umbrella, but it essentially focuses on reader experience and the professionalism of your story. We want to help you make your story the best it can be, so moderators will fix any glaring errors. If there are too many issues with grammar, punctuation, incorrect facts, or clarity in your story, we'll let you edit your own work rather than take our best guess at what you meant—we'll never make any changes to your story that risk altering your meaning.
Image quality errors
Featured Images: You can say "don't judge a book by its cover," but the truth is that readers always will. Your featured image not only appears in the story right beneath your title and subtitle, but will also be included in previews of your story on Vocal or on social media—and people are more likely to click if they like what they see. Images should be relevant to your story, giving readers a taste of the story before they begin reading; we won't accept selfies, images with watermarks or large borders, or images that are pixelated, grainy, or blurry.
Internal images: The purpose of an internal image is different than that of the featured, but the standards are pretty much the same. They serve to break up your story, making it look polished or provide more context, and a low-quality image can actually have the opposite effect. So, we won't accept images with watermarks, borders, or notably low quality in the body of your story either.
Less than 600 words...
Vocal is a long-form publishing platform, meaning that we publish stories, not short posts. A 600 word count minimum means that you keep readers engaged for at least two or three minutes, and have put together a significant bit of content you can be proud of.
...Or less than 100 words, if it's a poem
We don't require you to write long-form poetry, though—we have a lower word count minimum on Poets, our community for poetry.
Inappropriate material
Personal information or doxxing behavior: Information about others should never be shared without their consent. We'll never give out any of your personal information, and we ask that you do the same on the platform. Please refrain from including addresses, last names, and other particularly personal information in your story—any identifying info that is not already accessible to the public (ie. it's okay to use the full name of a celebrity) will be removed by moderators before publication. Also refrain from using images or videos of others without their knowledge and consent.
Violence: Violent behaviors or threats towards others are not published on Vocal's network. This includes threats of committing violence, harassment, or hate crimes, as well as instances of hate speech, slurs, or showing support for violent acts. We also don't accept violent images or videos, including gore, dead bodies, the harming of animals, and hate symbols.
Terrorism: We won't publish anything that encourages, incites, or shows support for any terrorist or supremacist groups, individuals, or actions.
Glorification of suicide or self harm: Don't submit anything that encourages or romanticizes any form of self harm. This includes promoting self mutilation or disordered eating behaviors; it also includes encouraging others to follow through with suicidal or self harming ideation, or discouraging people from seeking professional help for these kinds of thoughts. Feel free to talk about your own past or current mental health struggles—Vocal is a community for sharing experiences and supporting others—but do not shame or talk people out of seeking treatment, including medications, and do not present suicide as a potential solution to problems. If you or someone you know is struggling, please reach out to a help line here.
Nudity: Vocal accepts non-nude erotic or suggestive images, but we don't publish photographs depicting frontal nudity. Acceptable iterations of nude images include fine art (paintings, drawings, digital art, or statues) as well as photographs of breastfeeding mothers. Unacceptable iterations include pornography, as well as hyperlinks leading to pages containing pornography.
Confessions: Vocal does not publish any story that serves as an admission of guilt to a crime for which the author has not been charged. Please don't tell us how you've managed to evade the FBI for years; clear your conscience elsewhere.
Certain erotica subsets deemed inappropriate: While we do publish erotic fiction on our Filthy community, we do consider certain types of erotica to be harmful or too NSFW for the platform; erotica implicating a minor or involving extreme taboo violence will not be accepted.
Soliciting: Vocal does not publish any content that promotes or advertises sexual or escort services.
Minors: If we find explicit content involving minors we'll report it to the National Center for Missing and Exploited Children. We also remove nude photographs of anyone who appears to be a minor (except infants).
Content that doesn't fit one of our communities
Vocal is a network of 34 communities (and counting!); all these communities are niche-specific, curated to appeal to a particular audience. If your story doesn't fit well on any of these communities, we'll ask you to refocus to ensure that it does. Keeping our communities on-topic is good for our readers, and it's good for you: Readers visit a community expecting a specific type of content, and we want to help you meet their expectations.
Copyrighted content
Like our plagiarism guidelines, this is a good rule of thumb for Vocal and for life: Don't infringe upon any copyright laws. Pretty simple.
Assertions of personal beliefs
Vocal strives to be a platform for voices across political, religious, and ideological spectrums. That being said, we do not accept any content that takes a personally held belief and presents it as a universal truth. This means that you may write about your own experiences with religion, gender, sexual orientation, ethnicity, race, and just about everything else—so long as it doesn't stereotype or otherwise target a particular group—but you may not talk about these things in a way that implicates your reader, or anyone else.
Content not written in English
At this time, Vocal is an English-only platform. Any content in a different language should have an English translation provided.
"Spammy" content
No one wants to feel like they're being scammed or taken advantage of. Too many forced hyperlinks, unrelated products, or particularly sales-y language can come across as inauthentic or suspicious, and don't make for a very positive reading experience.
Deceptive content
This can include undisclosed affiliate links and other fraudulent content; hyperlinks that are misleading in where they lead, or that link to ads—interstitial, pop up, or otherwise—shouldn't be included in your story.
Fake traffic
None of our creators should try to falsify engagement data or manipulate Vocal's monetization algorithm. We reserve the right to deactivate any account making these attempts, or deny making payments to accounts connected with these attempts.
Invalid accounts
Underage Creators: You must be at least 13 years of age to create an account with Vocal. Any accounts created by a user under the age of 13 will be terminated, and we encourage parents of children under this age to notify us if they become aware of such activity.
Multiple accounts: Creators should only have one Vocal account, as outlined in our Terms of Use.
Previously disabled accounts: If we've disabled an account of yours for suspicious or malicious activity in the past, attempts to create another account without permission may result in the deactivation of the subsequent accounts as well.
Sharing login information: Your Vocal account should be a safe place! Don't share any of your login information with others, and make sure you keep it safe from prying eyes.
Impersonation and parody: Any satire or parody accounts should be explicitly stated or made otherwise clear. You can use parody for humor or fandom purposes, but don't lead others to believe that you're actually someone else. We reserve the right to reclaim any usernames on behalf of individuals, products, or institutions.
Collecting of information and data
Don't use any methods of scraping or data mining to collect content or user information, or make any attempts to decipher or tamper with Vocal's softwares and services. You also shouldn't use Vocal in any way that deceives others into giving out credit card/banking information, social security numbers, or other personal data.
Improper use of Vocal's property
Don't use Vocal's name or logo in a way that could confuse people into thinking you are a Vocal representative. We encourage you to connect with other creators, but please do not do so in a way that can lead them to believe you are affiliated with the company in any way.
Sale of regulated goods
We don't allow the private selling or buying of regulated goods like drugs, alcohol, tobacco, guns, or the sale of products from endangered species. Regulated goods are products that can cause harm to the owner or people around them when used incorrectly. If a story selling regulated goods is reported to us, we'll remove the story and reserve the right to suspend the account owner.