Terms of Use
Effective Date: May 22, 2019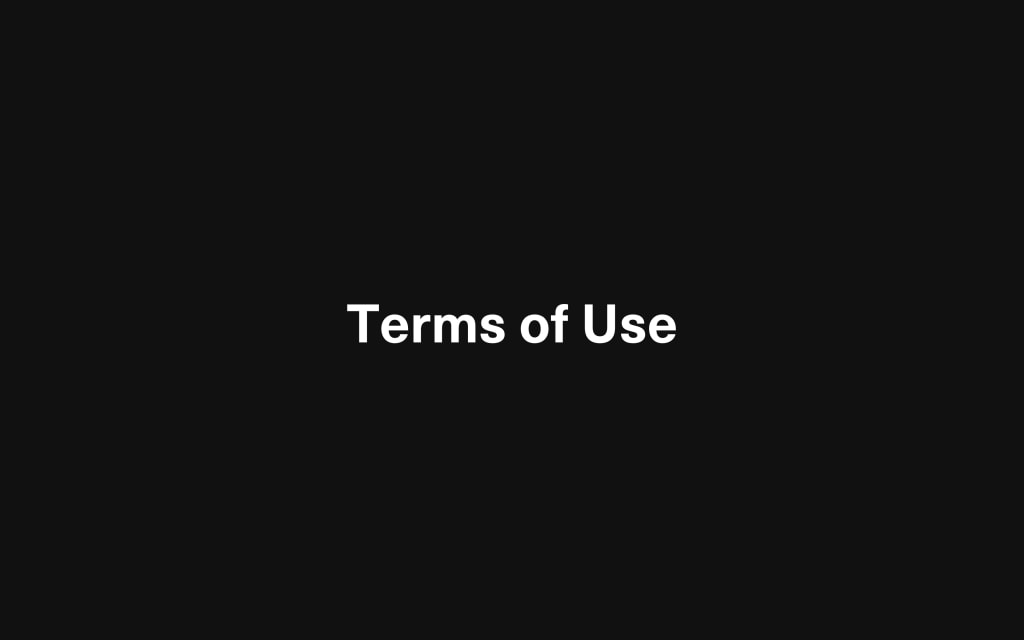 The Vocal platform is a world for you to explore, contribute to and share topics you love, from sci-fi to music to politics and beyond.
You can also earn money from the content you post. To do so we need an agreement with you, which is the "Terms of Use Agreement" (sometimes called the "TOU" or the "Agreement") starting at Section 1 below.
A Quick Look
First, here's a quick look at some of the relevant terms (although the full agreement below it is the actual binding legal agreement).
3 ways to use Vocal: Visiting, Vocal+ Account and Vocal Free
Just visiting, then relax and enjoy yourself, of course, always in compliance with these terms
Vocal Free is our free service
Vocal+ is our premium membership program
You can earn money with Vocal+ and Vocal Free. Both of our services enable you to earn money through reader engagement and tips that readers deposit in your payment account. Vocal+ membership comes with some extra perks, allowing you to earn even more money from the stories you publish.
You own what you create. You own the rights to what you create (what we define as "Your Content") but you give us a limited license to it.
We expect you to be fair and civil. The Agreement sets out the rules and restrictions in order for you to use the sites of the Vocal platform. Most of the rules are based on fair treatment of others, including us: don't threaten, harass, or steal the work from anyone on one of the Sites and don't misuse our intellectual property
You are responsible for what you do. If you violate laws or cause injury to others or to us, or it looks like that will happen, then you will be responsible for the consequences
This is not a full summary. There's a lot more in the full Agreement below (and each of the specific pages linked to this Agreement)
How Vocal Works
What is Vocal?
Vocal is a platform that provides storytelling tools and engaged communities for writers, musicians, filmmakers, artists, and brands to get discovered and fund their creativity. It's also for visitors who want to explore the rich and robust content and community on Vocal. Vocal's human-led moderation team reviews what's published to help ensure that Vocal remains a safe place for all who visit.
Who is Vocal for?
Vocal is for readers and "Creators" of all shapes and sizes over the age of 13 who want to create and/or enjoy the creativity found on Vocal. (If you are under 18 then you have certain additional rights to control our use of your Content. You can find them in our https://vocal.media/privacy-policy). Please remember that it is the responsibility of the reader or "Creator" to be truthful so that we can comply with applicable law.
Anyone can visit Vocal and view everything on Vocal and enjoy the breadth and depth of Vocal's communities (we call such visitors "readers"). If you want to become more active in such communities—to interact with the members of the various Vocal communities, upload stories and earn money—you can join as a "Creator."
Who is a "Creator?"
A "Creator" is anyone who wants to upload what he or she creates. As a Creator you also have the opportunity to earn money from the stories you publish. Creators do not need to have a writing background or meet any qualifications. To become a Creator, all you have to do is create an "account" as we explain below.
How do I earn money?
Once you become a Creator there are two ways to earn money with your Content. First, we can pay you and, second, those who read the stories you publish on Vocal can leave you a "tip."
What is the difference between Vocal+ and Vocal Free?
Vocal+ is the premium membership program that provides Creators with greater access to features and functionality, with more coming soon. Prominent among those features is the opportunity to earn more money from what you publish in comparison to Vocal Free. Creators who want to join Vocal+ pay a membership fee and receive the following:
Increased CPM per Read
A lower platform processing fee for each tip you receive
Lower threshold to pay you what you have accumulated
Premium analytics and insights (coming soon)
Proactive editorial support (coming soon)
Additional publishing options (coming soon)
Vocal Free is a program that also enables Creators to earn money, but less than they would in Vocal+.
The Terms of Use Agreement with You
1. Introduction
From this Section 1 below to the end of the document is the full agreement that is legally binding on you and on us once you consent to it (the "Agreement"), which means, among other things, that this Terms of Use Agreement (also "TOU" and "Agreement") governs how you use our Services. "Us" (and similar words) means Jerrick Media Holdings Inc, which owns and operates the websites found on Vocal(each a "Site"). We provide additional features and functionality that, together with the Sites, are called the "Services." "You," "your" and similar words refer to you, and if you are registering on behalf of an organization, then it means that organization, too. "User" refers to each visitor to our Sites (including you).
You consent: You consent to this TOU—and it becomes binding—when you visit any of our Sites. You need to stop doing so if you do not agree to the terms of this TOU. Your employee (and/or client) is also consenting. You have to be legally able to enter into a binding contract. This means, for example, that under no circumstances are you under 13. Please remember that it is the responsibility of the reader or Creator to be truthful so that we can comply with applicable law. If we find an account for someone under the age of 13 then we will terminate that account.
A Word about Rights in Dispute Resolution: We are required by law to use this ugly (but conspicuous) bold font to alert you as follows: This agreement includes an arbitration provision that means that you are waiving your right to a jury trial (in most cases).
2. How to Use Vocal
How to set up an account
If you are just browsing our Sites then you do not need an account. To sign up for an account, (i.e., to become a Creator, which enables you to publish stories on Vocal) please visit https://vocal.media/signup. When you create an account please follow these rules: (i) Create a username and password: Create one that is not obscene or insulting and that is indeed you and not someone else; (ii) Create only one account; and (iii) Give us accurate information: We need the information we request and it needs to be accurate so that we can keep in touch and arrange for you to be paid. Please remember that you will also need to set up an account with our payment processor, which is explained below.
How to Use Vocal Free Plan
When you sign up for an account, you become a Creator and therefore a user of Vocal Free. All you need to do then is create the payment account (see below) if you want to earn money from the stories you publish.
How to Join Vocal+
If you already have a Vocal Free account, then you'll find the Vocal+ option to upgrade in your Creator Dashboard or you can go to the Vocal+ page at https://vocal.media/vocal-plus. You will find the instructions for payment.
If you are new to the Vocal platform, then go to the Vocal+ page at https://vocal.media/vocal-plus, sign up for Vocal+ then follow the instructions there to pay.
Terms for Paying for Your Vocal+ Membership and Payment Processing Fees
If you choose to join Vocal+, then please understand that we accept payments as specified in this TOU and other methods we add from time to time. You agree to the terms of use or other legal agreements regarding such payment methods, which is currently with a third-party payment processor. Specifically, you agree to pay the membership fee as specified on the Vocal Site in effect at the time you pay. You agree and acknowledge that those fees might change at any time and we will provide notice of such changes. Your credit (or debit) card will be charged the membership amount plus amounts (such as applicable taxes, bank or related fees such as currency exchange rates and charges, if applicable). You also agree and acknowledge to pay any taxes that are levied due to your purchase and publishing. Please note that the fees that you pay to us are final and nonrefundable. You also understand that our payment processor will deduct a processing fee for each tip you receive.
Terms for Paying for Your Vocal+ Membership
If you choose to join Vocal+, then please understand that we accept payments of your membership fee as specified in this TOU and other methods we add from time to time.
Vocal Platform Processing Fees on Tips
Stripe, our third-party payment processor, charges a processing fee on all tips you receive, whether you use Vocal Free or you are a Vocal+ member. That fee is currently 2.9% of the tip amount plus 30¢ for the transaction, although Stripe can change the fee from time to time (and will provide you notice). In addition, if you use Vocal Free, a platform processing fee (currently 7%) on tips is deducted. If you are a Vocal+ member, then the platform processing fee is much lower--2.9% on the tip amount.
If You Want to Delete Your Account
You'll need to reach out to us by sending an email to us at [email protected] and we'll take care of it. However, we can keep information (e.g., Content you licensed to us and personal information). We'll keep it in accordance with our privacy policy. If you are Creator, please note the procedures below for paying you money that has accrued in your wallet by the time of the deletion of your account.
How to Upload and Use Content
You own Your Content. Remember that you own what you create—i.e., Your Content (which is defined as the data and information that you have on Vocal, but not what copy from others). Later in this TOU you will grant us a limited license to use it.
Posting Your Content. Once you become a Creator then you can start publishing your stories. Just follow the steps you will find at this URL: https://vocal.media/resources/how-to-create-your-first-story. You will find a lot more guidance at the "Resources" page https://vocal.media/resources/.
You post elsewhere at your own risk. With some of our Services you are permitted to share Your Content on other social media networks, but it will be subject to the policies and user agreements of such networks. We will have no responsibility for your choice to do so.
Re-posting the Content of other Users. We grant you a non-exclusive, limited, revocable and non-transferable license to view and share (i.e., re-post elsewhere) the Content of other Users as long as it is solely for your personal, informational, and non-commercial purposes in compliance with this Agreement. In particular, you cannot alter attribution—i.e., indications of creation or authorship. You can't make it look like it comes from someone other than the original creator.
Things You Shouldn't Do
We try to balance your freedom to use the Vocal platform with our belief in respecting others and their intellectual property. Here are a few of our rules:
Don't pretend: Don't post Content you know (or should know) is false, misleading, or inaccurate. Don't do anything deceptive or fraudulent. Don't misuse the personal information of someone else.
Don't mess with other people:
Don't do anything that could be construed as threats, abuse, harassment, defamation or libel, obscene or profane
Don't invade the privacy of others
Don't take any action that infringes or violates (or looks like it could infringe or violate) someone's rights or that violates the law or breaches any contract (e.g., a publishing contract) or duty you have to someone (e.g. an NDA)
Don't SPAM people or send anything that could mess with the networks or digital devices used by others.
Don't Break or Damage Our Stuff:
Don't pound on our systems by imposing an unusual load on our infrastructure or that interferes with how the system is supposed to work
Don't copy our stuff, which means doing those things that computer scientists use big words to describe such as decompiling, deciphering or reverse engineering (or attempting to do any of the above or something similar) any of the software we use for our Services, or modifying, translating, or creating derivative works of any part of the Services (including our logos or the logos of others), or coping, renting, leasing, distributing, or otherwise transferring any rights you have been granted
Don't mess with our stuff, which means accessing or tampering with non-public areas of the Services, our computer systems, or the systems of our technical providers and/or accessing or searching the Services by any means (like scraping or crawling) other than what we provide.
Don't try to be clever by trying to get around or bend these rules, like having someone else do it for you. When in doubt don't do it and, if you need to, just ask us. You'll find some more guidance in Community Guidelines and Trust & Safety. They do not cover everything but should give you a sense. They are incorporated into this Agreement. If those terms conflict with the terms in the remainder of this Agreement, then the terms in this Agreement will prevail.
Please remember: You, and not we, are responsible for everything that happens through your account.
3. Users from Outside the US
If you're not in the US you can still use our platform but you can only do so if it's acceptable under the laws where you live. We cannot assure you that access from such countries would not put you at risk. You are responsible for compliance with applicable local laws. If you are in or from the EEA please make sure you read and accept our privacy policy if you are from the EEA. (The "EEA" includes the member states of the European Union and thee additional countries.)
4. How You Get Paid as a Creator
Who Is Eligible to Earn Money
Creators—those who have registered by setting up an account—can earn money from two sources: getting paid by us according to community engagement with Your Content and by community members who leave you "tips." So, the first step is to register with Vocal, i.e., become a Creator. Please remember that Creators who join the premium membership program Vocal+ can potentially earn more money.
Creators Can Earn Money on Vocal via:
Direct Payments from Engagement: Published stories are immediately eligible to be monetized via our engagement algorithm that tracks how many "reads" your stories receive. The direct payments resulting from that algorithm go into your payment account (described below). These earnings are calculated on a CPM basis, and we may change or modify this algorithm and/or rate at any time. As described below, Creators who join the Vocal+ membership program can potentially earn more money because the "CPM" is higher for members.
Tips: Tips are payments sent by anyone using Vocal to show their appreciation for your stories. Those, too, go into your payment account (described below).
Vocal+ payments compared to Vocal Free: Vocal+ members receive a higher CPM per Read than the Creators in Vocal Free. The two plans are compared on Vocal+ page. We will pay you the amounts specified on that page, based on the metrics described there. Those amounts are subject to change.
Your Taxes
You will need to pay your taxes. When you reach $600 in earnings in a year then we'll send you the relevant tax information on those earnings.
You Need a Payment Account to Get Paid
Third party payment processor. You will need to create an account with our payment processor. Stripe (www.stripe.com) is the third-party banking application that we use to pay you for the engagement that your stories receive, and it's also what enables you to receive tips from anyone using Vocal.
Stripe keeps your information and data secure; this means we don't have any access to your banking information. This also means that you're subject to Stripe's privacy policy and that you agree to their terms of use. It also means that if there's ever any info that needs to be updated or verified, that can only be done through Stripe's customer support. This is for your own security.
Setting up your account with Stripe. If you already have a Stripe account, you can use it. If you don't, you can create one by visiting your Vocal Wallet or by going right to Stripe.com (but make sure you link to your Vocal account). For you to receive payment, then you must reside in a country supported by Stripe. A list of countries supported by Stripe can be found here: https://stripe.com/global. If it's not currently available in your country, the money you earn still accumulates and can be accessed when a future integration makes payment available to you. You can find more information at https://stripe.com.
How You Receive Your Earnings
Direct Payments from Engagement: If you are using Vocal Free then you can withdraw your earnings once you've accumulated at least $35.00 (USD) in your Vocal Wallet.
If you are using Vocal+ then you can withdraw your earnings once you've accumulated only $20.00 (USD) in your Vocal Wallet.
Tips: Tips are transferred automatically to your Stripe account, and earnings from tips are tracked separately from your earnings from reads in your Vocal Wallet. Since tips are sent directly to your Stripe account, they do not count towards the minimum required for you to withdraw your earnings (see above), and cannot be refunded once sent. If you use Vocal Free, then you are charged a platform processing fee on tips of 7%. If you are a Vocal+ member, then you are charged a platform processing fee on tips of 2.9%. Please see the section "Vocal Platform Processing Fees on Tips" for more information on the related charges.
Timing of payments, etc. It may take between 3–5 days for funds to appear in your Stripe account. The earnings that appear in your Wallet are tracked in USD, but Stripe will automatically calculate the conversion once you withdraw money if you're located outside the United States. The earnings in your Vocal Wallet do not expire as long as you have a Vocal account. If there are funds in your Vocal Wallet when your account is terminated, then we will arrange for those funds to be paid to you if we have the proper contact information for you.
If You Choose to Downgrade from Vocal+. If you decide to downgrade from a Vocal+ account to a Vocal Free account, then please remember that you will be charged the higher platform fee that is charged for transactions with a Vocal Free account. The minimum threshold for withdrawal from that account will rise to $35.00 USD. And your CPM (to calculate what we pay you based on the number of "Reads") will return to the basic payout for future "reads.".
5. Your Intellectual Property
Quick take: You own your Content and give us rights to use it.
You Own Your Content. You own what you create—i.e., Your Content.
Your License to Us of Your Content. By transmitting Your Content through the Services you grant to us the worldwide, non-exclusive, perpetual, irrevocable, royalty-free, transferable right, with the right of sublicense, to use and exploit the copyright, publicity, trademark, database and other rights in your Content. You also waive any and all moral rights and publicity rights in Your Content. (If you are from the EEA, the waiver does not apply.)
Your License to Others to Your Content. You grant to other Users the right to re-post Your Content but without changing it (other than editing for size).
You Have the Rights You Think You Have
Quick take: You are telling us that you really do own it or that you can use it, meaning that no one else can go after you (and us) if it's posted.
You have the right to give us such a license. You are assuring us that our exercise of this right will not infringe on or otherwise violate the rights of any third party.
You are assuring us that you own Your Content and if you don't own it, that you have a license to use it or some other legal basis for that use and in any case, that it doesn't break any laws or breach any contract you already have. If it turns out that you have to pay royalties to someone else when Your Content shows up on one of our Sites, then it's entirely up to you to do so.
We Like Feedback but We Have to Own It
Quick take: Amazingly, some people have sued companies when the feedback from a User shows up as something new in the services of those companies.
We welcome and encourage any suggestions, ideas, comments or other feedback you provide ("Feedback") but once you provide it you assign to us all of your right, title and interest in the Feedback. We do not have, and will not have, any obligation whatsoever for compensation to you.
Liability as to Content
Quick take: We cannot possibly vet everything everyone posts. We can take a look and decide what to do, such as take it down. We can enforce other rights, too. You're on your own using it.
Your access to and use of Content is at your own risk and you will be solely responsible for any damage or loss to you or any other party that results. You understand that we will not always pre-screen User Content and that we are not, and will not be, responsible for policing, monitoring, or editing User Content or for any inaccuracy of User Content. We do not guarantee that any Content you access on or through the Services is or will continue to be accurate.
Other people's opinions are not ours. You'll find references to and opinions about a vast range of topics. What you find does not necessarily reflect our views.
6. Our Intellectual Property
Quick take: We've given you permission to use what you see on the Sites but only in certain ways. You can't use it for commercial purposes.
We grant you limited access to our Services. We grant you a non-exclusive, limited, revocable and non-transferable license to access and use our Services only in compliance with this Agreement.
Our rights in the Sites and Other Services. Our licensors and we own or have a license to all intellectual property rights in the Sites and Services (except for certain third party content on some of the Sites and of course User Content, Your Content and as otherwise specified in this Agreement). You cannot copy it or make what's known as a "derivative work" from it.
You can't use trademarks and logos. Remember that the trademarks, service marks and logos on each Site or elsewhere in the Services are the property of their respective owners. You cannot use them without prior written permission.
7. If You Think There Is a Copyright Issue
Quick take: This is the procedure specified by federal law to remove Content based on claims that it violates the copyright of someone else.
We respect the intellectual property rights of others. If you believe that Content infringes your copyright, then contact us about it below. You'll need to read our Copyright Policy (which is part of this Agreement) for the details of the procedure. Our designated copyright agent for notice of alleged copyright infringement appearing on the Services is:
ATTN: Vocal Copyright Agent
2050 Center Ave
Suite 640
Fort Lee, NJ 07605
8. What We Don't Do and Are Not Responsible For
No Liability. We're not liable for any damages or losses related to your use of the Services whether yours or that of others. When you use the Services you release us from claims, damages and demands of every kind — known or unknown, suspected or unsuspected, disclosed or undisclosed — arising out of or in any way related to the Services. All Content you access through the Services is at your own risk.
Other Websites and Embedded Content. We link to other websites and there are some links embedded in Content. If you go to any of these websites then you do so at your own risk and subject to corresponding third-party terms of use and privacy, not ours. Some of those links generate revenue for us. Except for embedding links, we do not modify User Content to accommodate such linking. In consideration for granting you access to and use of the Services, you agree that we may enable advertising (including these links) on the Vocal platform. Our editorial content is not influenced by these arrangements.
9. Some of Our Rights
Quick take: We have to manage the Vocal platform for all of the Users and keep the community working well. We will use a light touch in managing the place, though.
We may terminate or suspend your access to all or part of the Services immediately and without notice, at any time, with or without cause
We can make changes to our Services (including discontinuing them) at any time without liability and without providing notice (except where it's required by law)
We can remove Content or prevent access to it for any or no reason
We reserve the right to seek all remedies available when you violate this Agreement or do something that is, or we believe is or will become, threatening or damaging (including injury), which could mean threats of or actual injury to our reputation, the Vocal community or others
We're not liable for any damages arising from exercising these rights.
10. We Don't Give Any Warranties
Quick take: We're telling you here that we're not giving you assurances—or any other kind of statement—about what you see in or through the Services. For example, "as is" can be explained in the context of Your Content: we don't edit it once you post it so it goes up as it is, i.e., as you posted it.
The Services and all information there (the "Materials") are provided to you on an "as is," "as available" basis without warranty of any kind, either express or implied, including, but not limited to, the implied warranties of merchantability, fitness for a particular purpose, non-infringement, data accuracy, and any warranties implied by any course of performance or usage of trade, all of which are expressly disclaimed. We (which includes our directors, employees, agents, suppliers, partners and content providers) make no warranty as to the accuracy, completeness, timeliness, or reliability of any Materials or that the use of the Services will be uninterrupted, error-free, completely secure, or free from viruses, or that the results of using the Services will meet your requirements. No oral or written information or advice we give shall create a warranty of any kind.
11. You Accept Responsibility for What You Do
Quick take: If we are sued by (or otherwise get in trouble with) third parties because of something you have done (or might have done) then you have to pay our costs and the costs of some related companies and individuals.
If someone (other than you) sues us or threatens to sue us and the claim is based on (or it is believed to be based on) something you did with the Services (including Content), or it is because you broke one of your assurances or other obligations in this Agreement and/or did something that caused us, or could cause us. damage, then you shall defend, indemnify and hold us (and some additional entities described below) harmless from any and all claims, actions, demands, losses, liabilities or damages (including reasonable attorneys' fees and other related costs) arising out of or related to; (i) your use of the Services and/or Content; (ii) otherwise from Your Content; (iii) your violation of this Agreement (which includes the Community Guidelines or Trust & Safety); and/or (iii) your violation of any law or rights of a third party.
We have the right to assume the exclusive defense and control of any matter otherwise subject to indemnification by you, in which event you will cooperate fully with us in asserting any available defenses.
The phrase "other people" in that paragraph above includes our affiliates and each of our and their respective officers, agents, contractors, directors, suppliers, representatives, partners, members, advisors and employees.
12. We Have Limits to Our Liability
Quick take: Over many decades there have been many judges rendering opinions about damages. To the extent the law permits it, we disclaim them, meaning we will not be responsible for paying those damages, except in limited circumstances.
Your use of the Services and anything resulting from such use is at your sole risk. We specifically disclaim all liability, whether based in contract, tort, negligence, strict liability, or otherwise for any direct, indirect, incidental, consequential, punitive or special damages arising out of or relating to your access to or use of the Services and anything resulting from such use, even if we have been advised of the possibility of such damages, including without limitation for (i) any lost profits, data loss, cost of procurement of substitute goods or services, or (ii) any bugs, viruses, trojan horses, or the like (regardless of the source of origination). In no event shall our aggregate liability to you for all damages, losses and causes of action (whether in contract or tort, including, but not limited to, negligence or otherwise), to the extent such damages exceed $100.00.
Some of the limits listed above may not apply to you because they are not permitted by the laws that apply to you. In such cases, our liability will be limited to the fullest extent permitted by those laws. For example, if you are a consumer in the EEA then many of these limits might not apply to claims you have. The limits in your local law are likely to apply.
"Fullest extent of the law" means that in most cases our liability is limited to "foreseeable" damages that arise from our breach of material contractual obligations that one usually finds in these kinds of agreements.
13. Dispute Resolution and Governing Law
Quick take: We'd like to work out any differences by talking with you. If that does not work, then the option is binding arbitration, with some limited exceptions that enable the parties to go to court instead. If we have to go to court, then it will be in New Jersey, where we are based.
Please make sure that you read and understand this section as it affects your legal rights regarding a jury trial and a waiver of a right to class action lawsuits.
You and we agree that if you or we disagree about using and/or providing the Services (and the Content you see), then only the processes specified in this section about informal talks and, if necessary, either binding arbitration or, in limited circumstances, the provisions in this section on Governing Law (going to court) shall be used. Please note that you are also giving up your right to participate in what is typically called a "class action lawsuit" below.
We start with informal discussions. First, you and we try to resolve disputes through informal discussions, which will be undertaken "with dispatch." Please contact us with the details and we'll get back to you by the email attached to your account.
We then have to go to arbitration (in most situations). If that does not work, then both you and we will use arbitration as explained below.
We both waive the right to a jury trial. By agreeing to this provision (when you consent to this Agreement), you and we each waive the right to a trial by jury or to participate in a class action lawsuit. (The waiver does not apply where arbitration does not apply, as we describe below.)
This statement above means that you (and we) cannot go to court and we cannot have a jury trial to resolve disputes (in both cases there are limited conditions when the parties can go to court).
You knowingly, voluntarily and intentionally waive any right you may have to a trial by jury because of agreeing to this provision.
We can go to court (and skip arbitration) when we have a claim against you about intellectual property. If we believe that you have violated or you could violate intellectual property rights, we may seek injunctive or other appropriate relief in any state or federal court in New Jersey (see below).
We both waive the right to participate in class action suits. You and we agree that neither you nor we will participate in a class action or class-wide arbitration for any claims covered by this agreement to arbitrate. You are giving up your right to participate as a class representative or class member on any class claim you may have against us including any right to class arbitration or any consolidation of individual arbitrations.
You understand that you are giving up that right of participating in a class action suit.
Some basics of your agreement as to arbitration
Quick take: These are some of the basics of the agreement on arbitration. You can find the complete rules we'll follow at adr.org
Some procedural matters. The U.S. Federal Arbitration Act governs the interpretation and enforcement of this provision. The arbitrator has exclusive authority to resolve any dispute relating to the interpretation, applicability, or enforceability of this Agreement (but taking into consideration the exceptions specified below).As to procedure, the American Arbitration Association ("AAA") will administer the arbitration using the Consumer Arbitration Rules then in effect for the AAA (unless we say otherwise in this Agreement). Those rules specify how a neutral arbitrator (rather than a judge when there is a lawsuit) is chosen by both parties and the scope of discovery (which is also more limited than in a lawsuit). Arbitration will be conducted in Bergen County, New Jersey (unless you and we decide in writing on another location). Each party will be responsible for paying any AAA filing, administrative and arbitrator fees in accordance with the AAA Rules. You and we can agree to adjust the application of those rules as to the type of meeting (e.g., in-person, telephonic, etc.) for claims less than $10,000.If the AAA does not set a hearing date within one hundred and sixty (160) days of filing the case, then either we or you can elect to have the arbitration administered instead by the Judicial Arbitration and Mediation Services in New Jersey.
The arbitration decision is final and it can be enforced. The arbitrator will issue a written decision that explains the findings and the reasoning leading to them. The arbitrator can award damages (and other remedies or awards) but won't have authority to award damages, remedies or awards that conflict with this Agreement. Either party can ask a New Jersey state or federal court to enforce the decision.
We each have one year to make a claim. Regardless of any statute or law to the contrary, any claim or cause of action must be filed within one (1) year after such claim or action arose.
When arbitration and the waiver do not need to apply
Quick take: We can go to court when we believe that our intellectual property is threatened or there is a threat of damages. You can choose to go to court (or arbitration), and your waiver of a jury trial does not apply in certain circumstances.
We can go to court rather than arbitration when we think our intellectual property is or could be threatened or your actions need to be stopped as soon as possible. Then we have the right to seek equitable remedies (such as getting a court to force you to stop immediately).
These waivers do not always apply, such as you are in a jurisdiction that limits the rights that you can waive (as you have here as to a jury trial and the right to participate in a class action lawsuit). Some of the terms do not apply to those Users in or from the EEA. For example, if you are a consumer (i.e., not a business) in the EEA then the arbitration process and limits on class action lawsuits do not apply to you. When the waivers do not apply then you and we agree that disputes will be handled exclusively through lawsuits handled under the section on "Governing Law" entitled "Only New Jersey law applies" (below).
Only New Jersey law applies. The laws of New Jersey (without reference to what are called "conflict of law rules") govern this Agreement and all disputes arising from your use of the Vocal platform (and anything there). The Uniform Computer Information Transaction Act and the United Nations Convention of Controls for International Sale of Goods do not apply.
Consumers from the EEA can sue at home. If you are a consumer in the EEA, things get a little more complicated but, basically, you can sue us in the courts of the country in the EEA you claim as home. Businesses, however, still have to do so in New Jersey.
Only New Jersey courts can be involved. Except for those of you who are consumers from the EEA who can sue in your home jurisdiction, you and we consent to the exclusive jurisdiction and venue of the state and federal courts of New Jersey, subject to the arbitration provisions above. These courts will have authority over enforcing any remedies resulting from arbitration. You agree that the Vocal platform, Services and Content, and we, are deemed a passive website that does not give rise to jurisdiction in any other jurisdiction over us or our subsidiaries, affiliates, assigns, employees, agents, directors, officers, or shareholders, either specific or general.
14. Changes to this Agreement
We can change the terms of this Agreement at any time but you will have to consent to the new version—in the same way as you consent to this Agreement version. We'll let you know, probably through an email or a notice on your dashboard. The new version will take effect once you have consented to it and only for actions after the date of your consent. It won't be retroactive. Previous versions will be archived and available for you to review. This version (the one you are reading now) will continue to remain in effect governing all of your actions and our actions prior to the date of your consent to the new version. Previous versions will be archived and available for you to review.
15. A Few More Legal Details
Quick take: This Section collects provisions regarding a bunch of legal rights that are usually included in these kinds of agreements. There really is no "quick take." If you have questions then contact us and we'll do our best to explain them to you.
This Agreement (plus written modifications we approve and that are integrated from time to time) sets forth the entire understanding and agreement between you and us on the subject matter. That means that this Agreement supersedes anything you and we communicated to the other party before or after, we give you special written advance permission). We may assign this Agreement or our rights under it in whole or in part at any time without your consent. If a court decides that some part of this Agreement does not work under applicable law, the you and we nevertheless agree that (a) the court should try to give effect to what you and we intended as reflected in the part in question and (b) the other parts of this Agreement will be unaffected. We won't be liable if we don't do what we said we'd do when it arises from something beyond our reasonable control, including, without limitation, all sorts of things such as mechanical, electronic or communications failure or degradation or force majeure. You and we have not created any relationship such as a partnership or employment and neither of us has any authority to represent or bind the other. If we don't exercise a particular right under this Agreement, that does not waive it.
This Agreement is provided in English and all communications will be in English.
All provisions of Agreement which by their nature should survive termination shall do so. This includes, without limitation, at least those sections dealing with: licenses of Content, ownership provisions, warranty disclaimers, indemnity, and limitations of liability; and the sections that are needed to support those sections.
Effective Date: May 22, 2019
These updated terms will go into effect on 12PM May 22, 2019 Eastern Time, and apply to all users on Vocal on or after that date. To see the previous version of these terms, which governs all of Vocal launched before that date, click here.