The Vocal Challenge 2020: Complete
34 Days. 34 Communities. 34 Stories. So what's next?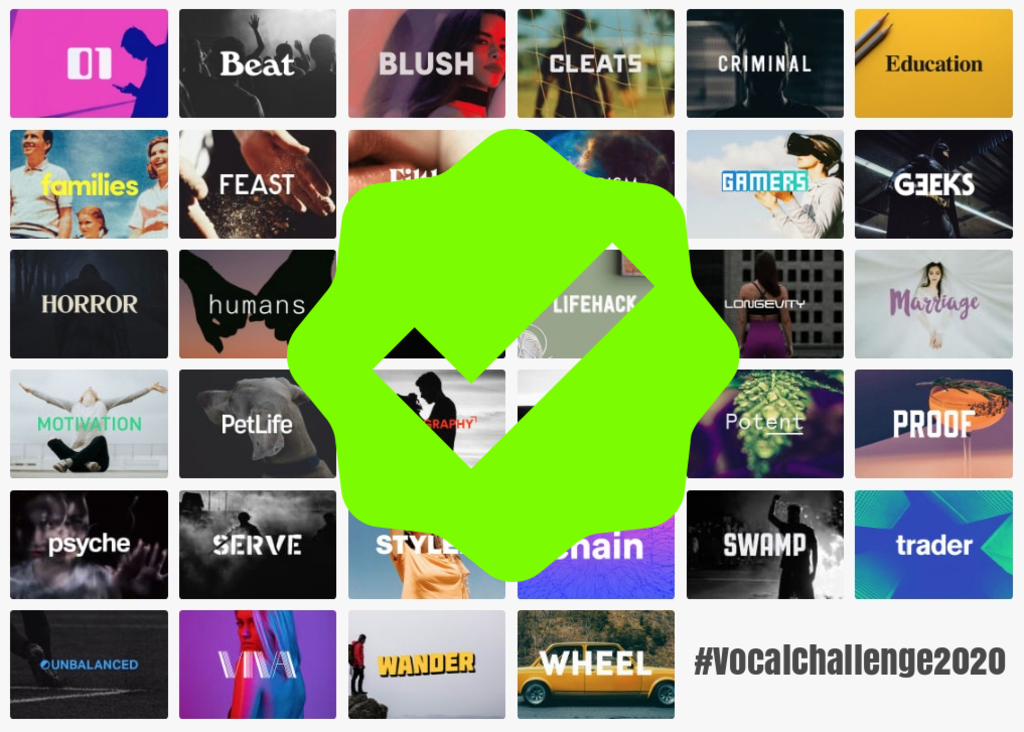 Well, that's that. The Vocal challenge is complete and I'm left with thirty-four articles than has spanned thirty-four communities. So, was it harder than I thought? Yes. Yes it was. But I sort of knew I'd run in to a few obstacles along the way when encountering categories that I literally have no idea about.
Take 'Chain' for example. Now, that was one that really was out of my depth. Jeez, talking about Bitcoin and blockchain? Like I had any idea where to start on that one. I've never even looked at cryptocurrencies in my life — let alone written informative articles on them. But, like many other communities, a little bit of research proved to take me a long way. And, not only did it open my mind to new areas of creative writing, but it also gave me an insight into things I would usually ignore, too.
The challenge is over and I'm looking to take a break from Vocal. I'm pushing towards my hundredth article on the platform and, to be honest, my fingers are getting a little tired of writing. So, with this, I look forward to taking a rest from the site in order to catch my breath. But I'll be back. In the meantime, however, I would like to thank everybody who has either supported me or read the articles I've published this last month.
Hopefully you take the leap and give the #VocalChallenge2020 a whirl. I can't recommend it enough to any aspiring writer who hasn't yet found their specific spark. So, give it a go and see where it takes you. You might just be surprised at the results come day thirty-five.
Thanks, guys.
CHECK OUT THE 34 ARTICLE LINKS BELOW: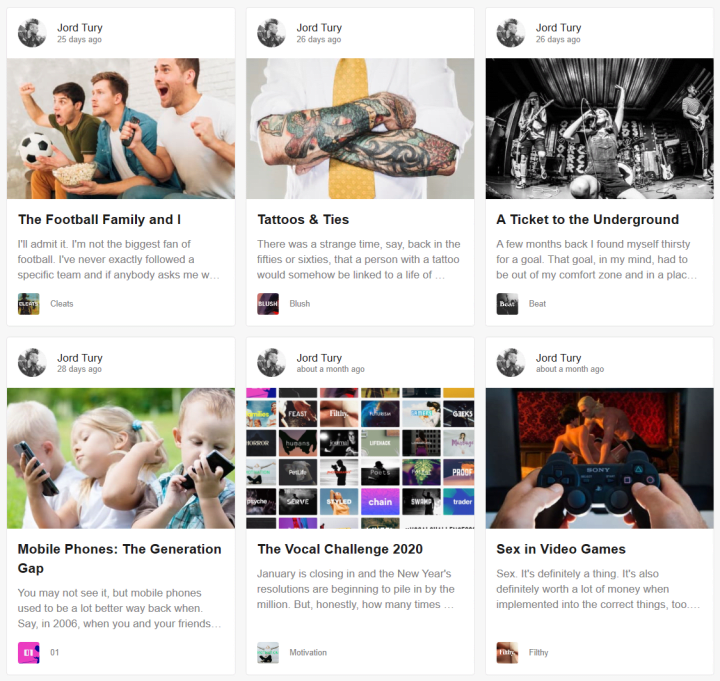 VOCAL CHALLENGE 2020:
DAY 1 — 01: Mobile Phones: The Generation Gap
DAY 2 — Beat: A Ticket to the Underground
DAY 3 — Blush: Tattoos & Ties
DAY 4 — Cleats: The Football Family and I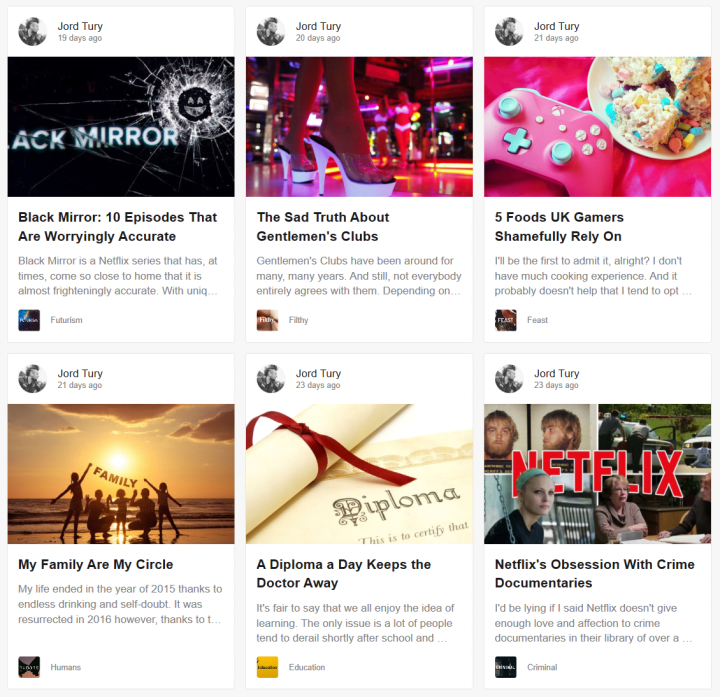 DAY 5 — Criminal: Netflix's Obsession With Crime Documentaries
DAY 6 — Education: A Diploma a Day Keeps the Doctor Away
DAY 7 — Families: My Family Are My Circle
DAY 8 — Feast: 5 Foods UK Gamers Shamefully Rely On
DAY 9 — Filthy: The Sad Truth About Gentlemen's Clubs
DAY 10 — Futurism: Black Mirror: 10 Episodes That Are Worryingly Accurate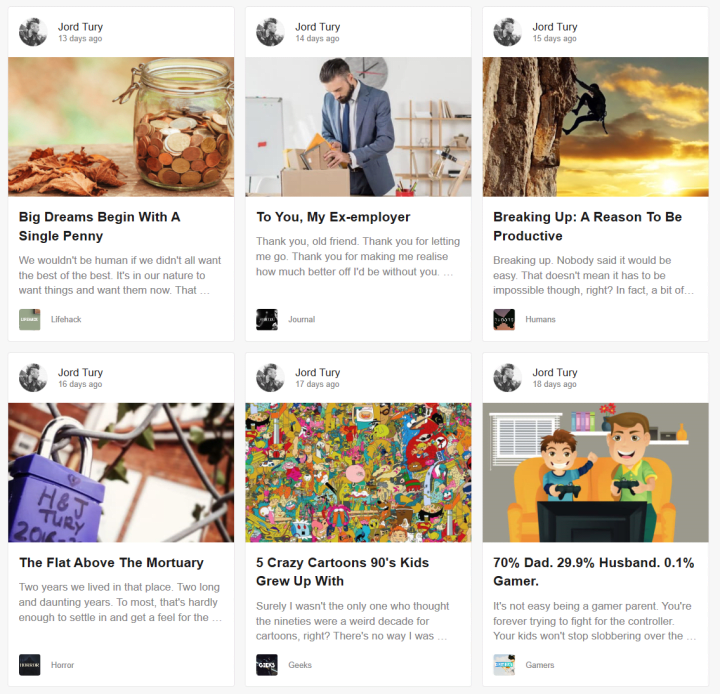 DAY 11 — Gamers: 70% Dad. 29.9% Husband. 0.1% Gamer.
DAY 12 — Geeks: 5 Crazy Cartoons 90's Kids Grew Up With
DAY 13 — Horror: The Flat Above The Mortuary
DAY 14 — Humans: Breaking Up: A Reason To Be Productive
DAY 15 — Journal: To You, My Ex-employer
DAY 16 — Lifehack: Big Dreams Begin With A Single Penny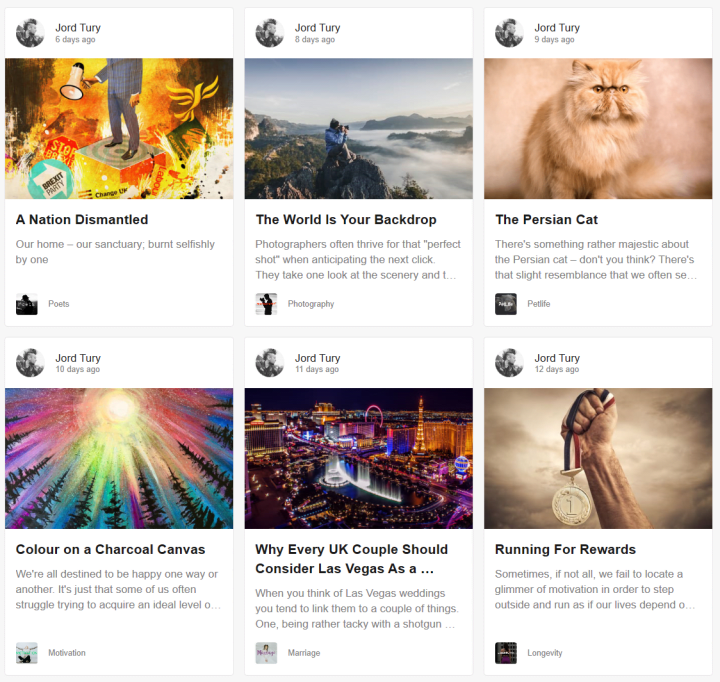 DAY 17 — Longevity: Running For Rewards
DAY 18 — Marriage: Why Every UK Couple Should Consider Las Vegas As a Wedding Option
DAY 19 — Motivation: Colour on a Charcoal Canvas
DAY 20 — Petlife: The Persian Cat
DAY 21 — Photography: The World Is Your Backdrop
DAY 22 — Poets: A Nation Dismantled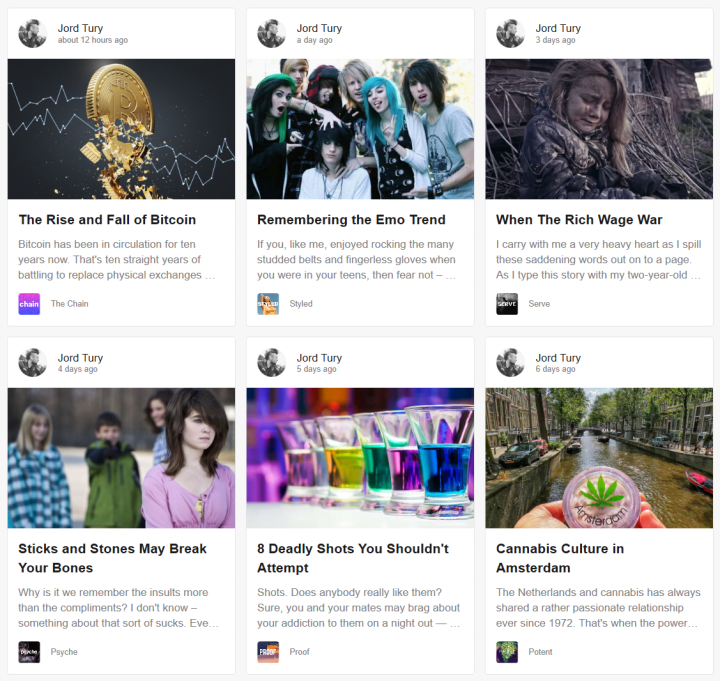 DAY 23 — Potent: Cannabis Culture in Amsterdam
DAY 24 — Proof: 8 Deadly Shots You Shouldn't Attempt
DAY 25 — Psyche: Sticks and Stones May Break Your Bones
DAY 26 — Serve: When The Rich Wage War
DAY 27 — Styled: Remembering the Emo Trend
DAY 28 — Chain: The Rise and Fall of Bitcoin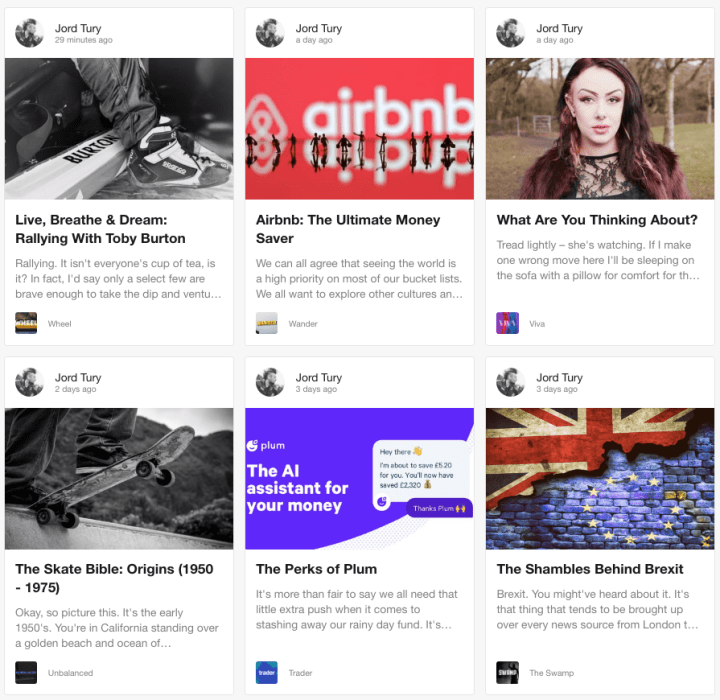 DAY 29 – The Swamp: The Shambles Behind Brexit
DAY 30 – Trader: The Perks of Plum
DAY 31 – Unbalanced: The Skate Bible: Origins (1950 - 1975)
DAY 32 – Viva: What Are You Thinking About?
DAY 33 – Wander: Airbnb: The Ultimate Money Saver
DAY 34 – Wheel: Live, Breathe & Dream: Rallying With Toby Burton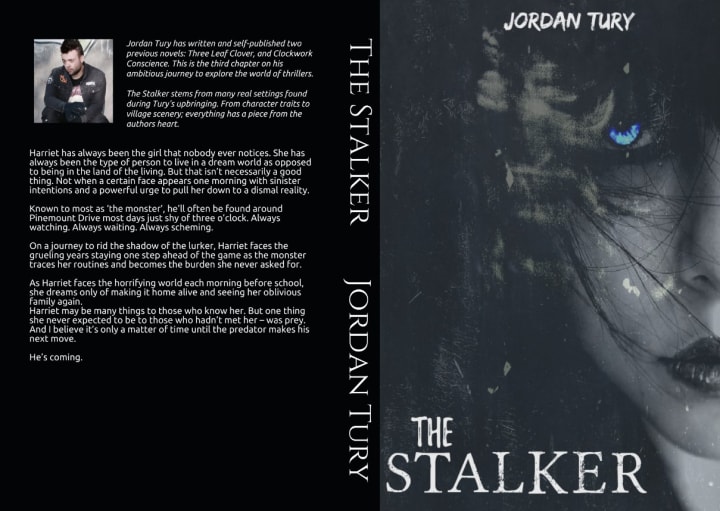 To all of the readers who followed my journey – thank you. To Vocal and the team behind the platform – well done. I'm sorry for the endless submissions and rounds of editing you've probably been through. Hopefully, after this article, you won't have to see my name again for a while.
If you're keen to read any more of my works you can purchase my latest novel "The Stalker" on both paperback and Kindle on Amazon here.
I don't expect financial gain from writing as I do it for the raw passion and nothing more. But, if you're feeling that slight glimmer of generosity, please do feel free to support me on Patreon or leave a little tip on Vocal. I really do appreciate everything I'm given so a huge thank you in advance.
At the time of writing this I am expecting my new baby girl to arrive into the world over the next five days. So, with plenty on my hands, Vocal will be set aside so the parenting duties can commence in full throttle mode. But, that being said – I'll be back to write in this space again.
Creators – never stop writing. Never stop sharing your stories. Never think you can't do something. Write. Explore. Do everything you can lay your hands on and prove yourself wrong. Do it today. Make yourself proud. I'm with you.
Until next time, Vocal.
- Jord Tury