Netflix's Obsession With Crime Documentaries
Are you still watching?
I'd be lying if I said Netflix doesn't give enough love and affection to crime documentaries in their library of over a thousand shows. I'd also be blind, considering a good portion of the catalogue evolves around the touchy subject. But, evidently, Netflix do seem to have a special bond with crime dramas and murder mysteries. Now, whether that's a good thing or not – you'll have to tell me. Either way, there's no denying Netflix's thirst for criminal mastermind binge-worthy seasons. That's apparently a running theme they've been sticking with since the launch of the streaming service. But, why? It's not like we all have a soft spot for serial killings. Or, maybe we do, I don't know.
It's true. We all possess that certain piece in our brain that urges for us to follow a ball of string and not stop until the end is found. The same goes for Netflix and their addictive crime seasons which seem to be piling up more and more by the day. And, it's because of that certain itch in our heads that we find ourselves eager to follow another persons story through to the bitter end. Or, more specifically – a murderers story filled with ill tidings and wonder.
Crime dramas have a little bit of everything thrown into the pot. From a history lesson on some of the most dangerous people to a deep insight into the psychological frame of mind. This, along with action-packed re-enactments and punchy interviews, is of course what makes for good TV. That's essentially why we can't help but sit through them every single time we launch the never-ending catalogue from the comfort of our own homes.
"Did he do it? Will she survive?" we repeat with ours jaws swooping low as we sit on the edge of the next big reveal. This is the feeling we can't help but love as each moment feels darker than the last. It's this exact emotion that Netflix captures flawlessly with every addition to their platform.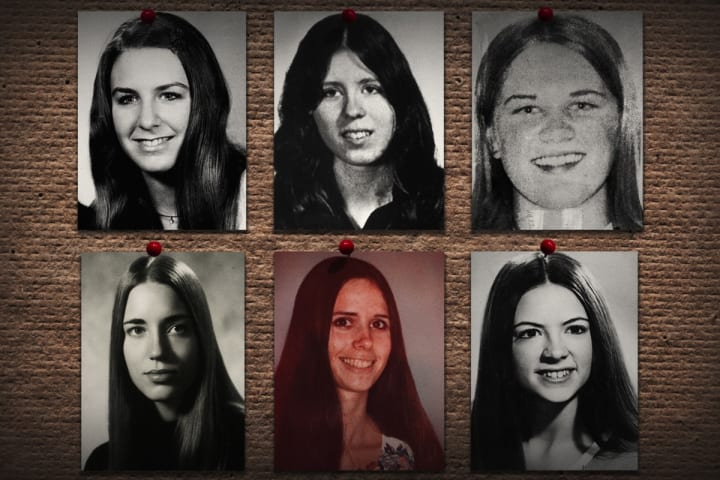 Looking back on almost seven years of Netflix Originals, with House of Cards manning the pilot back in 2013, fans have been spoilt for choice with true-crime dramas being uploaded by the dozen. Now, as 2020 embraces us, Netflix hosts over a thousand unique shows with enough grit to sink your teeth into and more.
So, seeing as we're spoilt for choice, why not pick out your next season and prep for a long night packed full of mystery and lore? After all, it's not like Netflix are running short on drama. If anything, the past seven years has proven that the long-running brand practically live for the genre. That's something that will likely continue until the streaming service finds its last legs, to be fair. Until then, you can definitely expect more from the team behind the award-winning service.
Scanning back over the past twelve months, have you noticed the uproar in demands for bloodthirsty documentaries? Confessions of a Killer, Abducted in Plain Sight, Ted Bundy Tapes, The Disappearance of Madeleine McCann — to name but a few of the very many. Or, perhaps I'm one of the few who've clocked on to the emerging pattern. I mean, then again, that's unlikely. Perhaps we all just love criminals, I'm not sure.
Whatever the case, it seems the people have made their demands and Netflix has responded accordingly. So, love it or hate it — it's definitely here to stay. With that, we might as well ride the wave and tuck in to some lengthy documentaries.
Popcorn, anyone?
Can't decide what you're after? Take a gander at some of the most recognisable Netflix Originals via their website.
What will be the next binge-worthy series we'll see in 2020? Will there be a continuation of
#DayFive #VocalChallenge2020 #Criminal