Cannabis Culture in Amsterdam
Behind the scenes of the iconic "coffeeshop"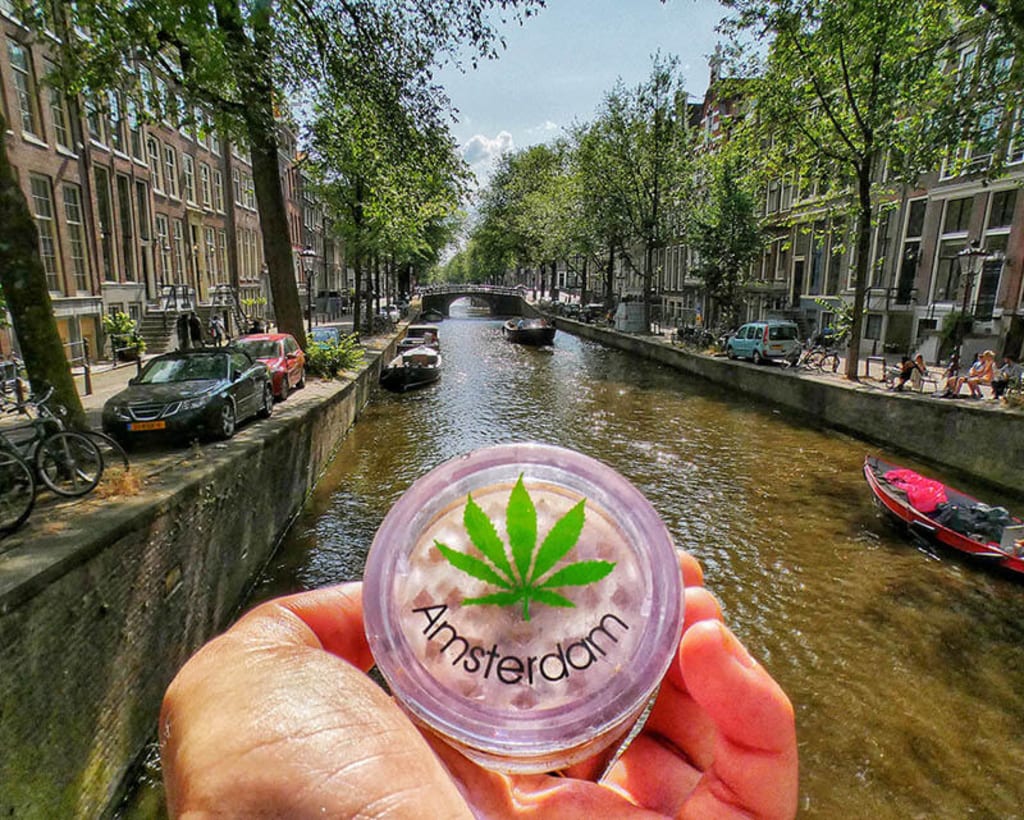 The Netherlands and cannabis has always shared a rather passionate relationship ever since 1972. That's when the powers that be decided cannabis for recreational use within certain areas was generally okay, and, in response – decriminalised. However, Amsterdam and the surrounding areas still prohibit quantities of over five grams of more. So, if you're caught trying to bring anything more than this around with you – you will be prosecuted. Unfortunately, that's something a lot of non-European tourists fail to notice in the guide on the first visit.
The Netherlands, or more specifically, Amsterdam, homes many specialised buildings known as "coffeeshops". These cannabis themed branches have the right to sell the drug for recreational purposes so long as the buyer consumes the drug in proximity of the store. Smoking on the street, however, is still illegal, and can also result in confiscation and a fine.
Coffeeshops sell various strains of cannabis and even go as far as to offer tasters and pre-rolled joints. Plus, with trained staff on-hand who know the culture like the backs of their hands – anybody can gather the information they need before dipping toes into a new bag. So, for anybody a little indecisive on what they're after – a helping hand is usually there to make sure they'll get what they pay for.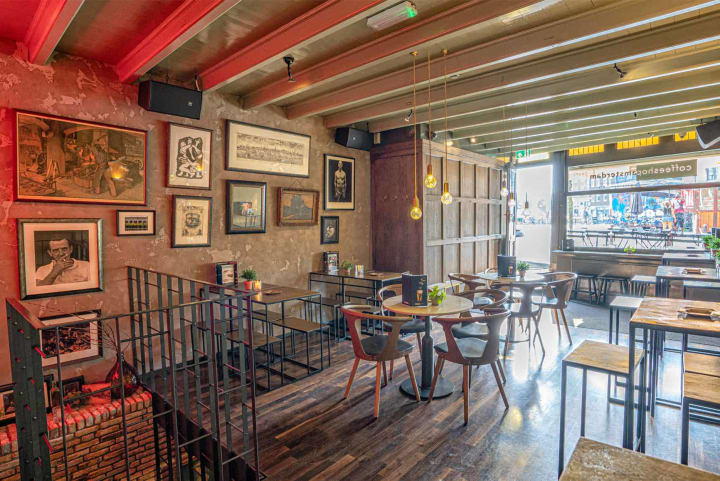 Coffeeshops look a lot like your standard European cafe. There's tables, chairs, a bar, and a restroom. Other than that the only real unorthodox addition is the several ashtrays sprawled out across the room. These shops are plastered all over the city and can often host some brilliant events. So, if you happen to be a newcomer to the city and picture these coffeeshops as dark and dingy smoke rooms – think again. They're literally cafes or bars that you can smoke in. That's all.
Amsterdam is a little unordinary to anybody outside of the Netherlands. It's a place where business essentially thrives from two things both illegal here in the UK. Drugs, and prostitution. Those are the two casual things that city-dwellers hardly think twice about on a daily basis. But, to those who've grown up seeing these things as being both illegal and touchy back home, well, Amsterdam tends to profit from them and get away with it.
The city itself is a beautiful place that offers so much excitement on every corner. With cannabis culture set aside, Amsterdam provides you with some of the strangest museums and experiences than anywhere else in the world. So, if smoking isn't your thing, then something else in the city definitely will be. That I can guarantee.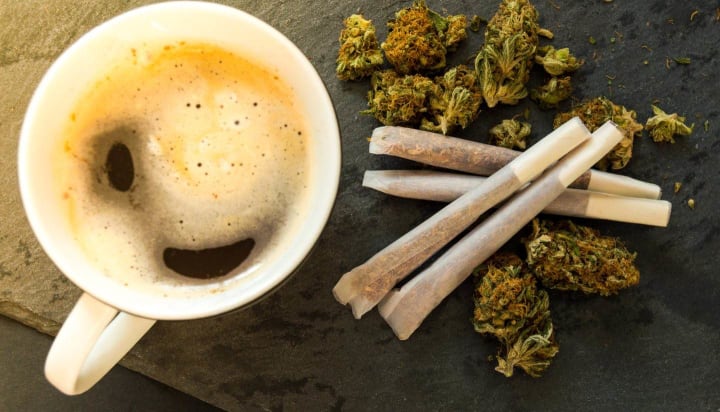 Back to cannabis – because that's why you're here. In Amsterdam, it is impolite to roam the city streets while high. Also, with endless streams of cyclists and trams it is possible to have a nasty injury or even shave death if not level-headed. The city itself is busking with things to do and the population during peak season can often be rather intense. So, if your plan is to smoke all day long – do yourself a favour and keep it strictly to the coffeeshop until the side-effects pass. You'll thank me on that one later.
The average price for a pre-rolled joint is between three and five euros. Purchasing five grams or so can range anywhere between thirty and seventy euros. But, again, this all depends on the strain you aim for and where you are in the city. The best bet, however, is to liaise with your coffeeshop worker and pick out the best mix that'll suit your requirement. This can mean purchasing a mellow type of high or a high-high sort of feel. But, for newcomers – I'd strongly recommend opting for the mellow high.
On average, I would say three or four days is enough to "experience" Amsterdam and all of its wondrous cannabis offerings. Anything more and you'll be struggling to recover from the green screen when flying back home again. But, these are my preferences and you might be a veteran in terms of lighting up. The rest is up to you.
Enjoy the "trip".
#DayTwentyThree #VocalChallenge2020 #Potent