Black Mirror: 10 Episodes That Are Worryingly Accurate
It's like looking in the mirror...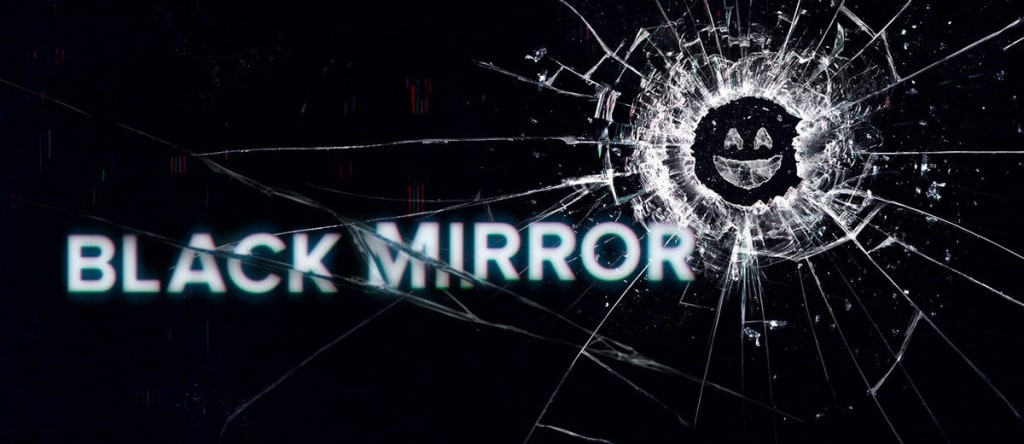 Black Mirror is a Netflix series that has, at times, come so close to home that it is almost frighteningly accurate. With unique episodes covering some of the most controversial subjects in the world, Black Mirror captures the possible outcomes for the future and portrays them in hard-hitting chapters. These have often left viewers numb and afraid of what lies ahead for mankind. But, Black Mirror has a way of clawing away and drugging you into wanting more.
Over the course of five seasons, science-fiction fans have been treated with 22 powerful short films, each with a new bold story which approaches both life and the direction our species is heading towards. With shocking scenes of harsh reality and heartbreaking moments of clarity, Black Mirror never fails to pull the strings of every viewers heart.
Here are 10 episodes of Black Mirror that are worryingly accurate in today's world.
You can catch the entire Black Mirror saga on Netflix.
10. "Striking Vipers"
When old friends re-establish their friendship through a virtual reality version of their childhood favourite game, the two become surprisingly engulfed in a shocking love affair.
"Striking Vipers" represents the misery behind countless relationships across the world. It shows that, despite the best efforts being made from both partners, something is missing that neither can provide. This then turns into neglect and an addiction to a second reality where the burden of life is no longer a concern.
9. "Smithereens"
A rideshare host kidnaps a social media worker in an attempt to capture the attention of the CEO over a global crisis that immediately gets out of hand.
"Smithereens" portrays the sickness found from social media addiction and the consequences behind the carelessness many have when lost to the drug. It shows the frustration behind the platform and gives us a reason to want to put away our devices and be grateful for what we have without them.
8. "Arkangel"
A protective mother installs a tracking device on her daughter, however becomes addicted to watching every moment of her life through an app.
"Arkangel" speaks volumes when it comes to overprotective parenting and addiction to devices. It portrays a concerning level of realism behind the plot line which, at times, seems to relate to millions of parents worldwide.
7. "Hang the DJ"
Singletons use an app to locate a potential match, only to then have it confirm the amount of time the relationship will survive. However, when two users cross paths who are only destined for twelve hours together before moving on to other matches, the lovers seek to forge their own future outside of the system.
"Hang the DJ" tends to dabble in the likes of Tinder and other dating apps. The realism comes from the fact that most youngsters swipe through countless short-lived relationships and move on without a second thought. However, "Hang the DJ" portrays the odds of a lasting relationship in some of the most eye-opening scenes we've seen to date.
6. "Nosedive"
In a world where everything is rated by virtual likes and feedback, one woman looks to increase her online presence by any means necessary.
"Nosedive" is one of the most relatable episodes in the Black Mirror franchise. It shows the world for what it really is and proves that many people are forever hungry for approval through social media. However, it reveals the dark side behind rejection as we travel through the decline of one woman's downfall in stats.
5. "Five Million Merits"
In an unorthodox world where everything is powered by avatars slaving for an online currency, one man looks to break free from the burden of reality and endless advertisements. By doing so, he must accumulate enough merits to feature on a talent show which acts as the only escape for the surreal setting.
"Five Million Merits" reveals the sad truth behind meaningless microtransactions, soul-crushing adverts and what it takes to grasp a few seconds of fame. It presents the downsides to working relationships and acts as a reminder to younger generations that the future belongs to the web and is undeniably biased.
4. "Men Against Fire"
A military squadron look to exterminate a force of monstrous creatures known locally as roaches. However, when one member of the team experiences technical difficulties with his AI device implanted into his brain, the reality is altered, and the true enemy is revealed.
"Men Against Fire" dives into the manipulative strategies used by warlords in order to achieve their goals. And, by brainwashing troops, soldiers are led to believe the enemy is beneath them and in need of killing. However, in a heartbreaking reveal, the so-called 'monsters' turn out to be no other than the ones we originally root for.
3. "San Junipero"
When two people find one another in the virtual world of San Junipero, they look to build a complex future together through the simulation over a flurry of decades.
"San Junipero" looks at the value of life as a whole. And, when many people begin to grow old and look back with regret, the virtual world offers a second chance to re-live life to the greatest extent.
2. "Shut Up and Dance"
Caught by hackers in a life-changing crime while online, a teenage boy must follow orders in the hope of retrieving the data stolen from him before it is exposed.
"Shut Up and Dance" brings up the issue of security and awareness in a game-changing sequence. It proves to us how easily traceable and hackable we are at any given moment online. It makes us second-guess the world and it's users as we swallow our fear and hope for the best outcome.
1. "Playtest"
A thrill-seeker looks to take part in an experiment built deep within a mansion that hosts some of the wildest virtual reality ever created.
"Playtest" explores the side-effects of virtual reality and gaming in a jaw-dropping film taken from a psychological approach. It digs deep into the consequences of living in a second reality for long periods of time and gives the viewer a reason to be grateful for the real world.
#DayTen #VocalChallenge2020 #Futurism