THE REALITY OF MENTAL ILLNESS
Mental Health Is An Important Issue That Should Not Be Ignored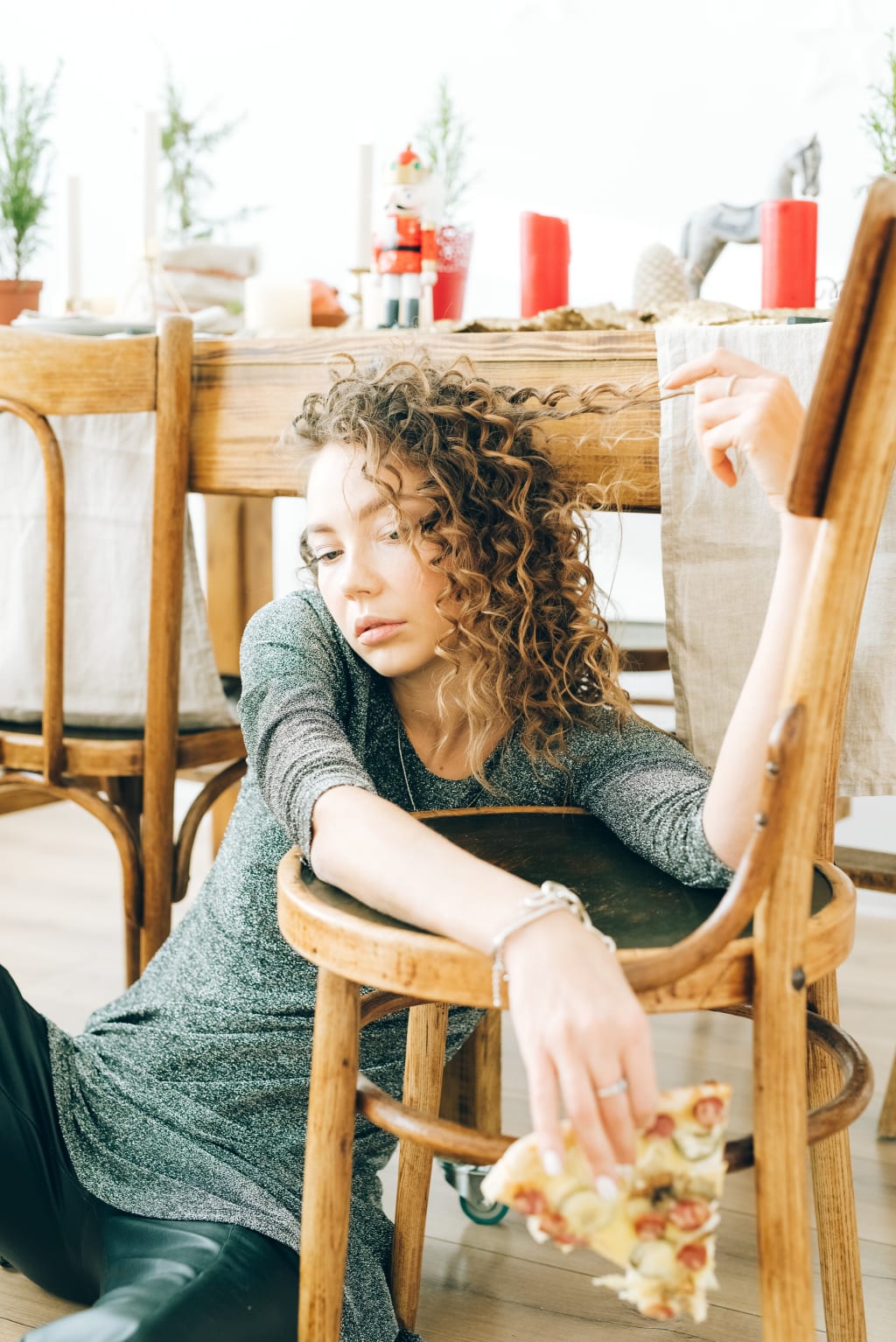 I just wanted to write this article to promote a little more awareness on the subject of mental health. As we are in the holiday season.
Stress, worry, and depression are frequently brought on by the holiday season, along with both welcome and not-so-welcome guests. The rigors of meal preparation, shopping, baking, cleaning, and entertaining during the holidays often have a detrimental effect on mental health. Additionally, given the strains brought on by COVID-19 and MONKEY POX, your holiday plans may alter a bit from usual. So even though the holidays are a wonderful time to spend with family and friends and celebrate, mental health issues like depression and anxiety can take over and sabotage this special time. For those who already experience everyday mental health challenges, this can be an especially difficult and unwelcome source of stress. But the holiday season can still be an enjoyable time with your loved ones if you take the time to refocus when you're feeling overwhelmed during this time.
One of the most significant concerns that our society needs to address is mental health and mental health awareness. Too frequently, people don't get the support they require to deal with their mental health problems due to a lack of understanding, lack of empathy, lack of professional care, and insensitivity. Numerous adverse effects, including stress, low self-esteem, and feelings of being lost and alone, might result from this. The growth of social and emotional ties is also dependent on mental health. Getting the assistance you require to address your mental health problems is crucial.
The Stigma Around MENTAL HEALTH Issues Is Quite Strong
There is often a great deal of stigma associated with mental health problems. There is a lot of discussion about how people don't want to be linked with mental health concerns since they are often deemed "silly" or "overreactive". Finding the services and support that people need to address their mental health concerns can be rather challenging. Education and the promotion of mental health resources are some of the best ways to raise awareness of mental illness.
Understanding one's mental health, "awareness", is the capacity to keep one's environment and other people's mental states in mind. It is the capacity to choose the right actions and take baby steps to maintain a happy and healthy lifestyle. There are various ways to raise awareness about mental health. One strategy is to read available summaries of knowledge throughout the day to keep yourself informed. The phrase "mental health awareness" excellently alludes to a state of being physically, psychologically, and emotionally well. Knowing what to search for and how to get it is crucial for maintaining a "healthy" state of mind. Here are some resources:
The American Psychiatric Association
Anxiety and Depression Association of America
Depression and Bipolar Support Alliance
Just to name a few.
To Help Lower The Suicide Rate, It's Crucial To Raise AWARENESS Of MENTAL HEALTH Issues
Mental health education and resources are an excellent place to start if you're thinking about suicide or know of someone that is. According to the National Suicide Prevention Lifeline, Suicide is the leading cause of death of people ages 25 to 44 and more so on the younger side of that scale. There are various ways you can assist and it's crucial that you are aware. The National Suicide Prevention Lifeline is open around-the-clock whether you or someone you know requires assistance or just wants to chat about any suicidal thoughts.
Introduce The Topic Of MENTAL HEALTH AWARENESS And Discuss Its Significance
One of the most crucial components of our existence is our mental health. It is to blame for the emotions of tension, anger, despair, and anxiety. The capacity to laugh, think, and make judgments is also a result of it. Individuals with mental health concerns have a better chance of leading a good life if mental health awareness and its significance are explained to them, especially if they have never discussed this before. Even the lives of the people surrounding a person who has mental health issues could be severely harmed if mental health awareness is not present.
Providing Tips On How To Cope With MENTAL HEALTH Issues And How To Help Individuals Who Are Having Trouble
Finding the approach that works best for them or for you and your family is crucial because there is no one-size-fits-all approach to dealing with mental health difficulties. Depending on the person, there are several ways to support people who are dealing with mental health concerns. Some helpful tips include:
Determining the best course of action for you and the type of care you require. You might find it easier to connect your physical and mental wellness as a result.
Learning as much as you can about the condition you are dealing with.
Take frequent breaks to look after your physical and emotional needs.
Start off slowly while you acclimate to your new surroundings and situations.
Look for support groups, religious groups, and counseling programs in your region.
And don't be afraid to talk to someone about it.
Recognize your emotions. Recognize that it's acceptable to feel sad and grieve if you've recently lost a loved one or if there are other circumstances preventing you from being with family. It's acceptable to take some time to cry or vent your emotions. Just because it's the holiday season doesn't mean you have to force yourself to be happy. In addition, make an effort to embrace family members and friends for who they are, regardless of whether they meet all of your expectations. Put off voicing criticisms until a more suitable time. And be patient if others become irritated or distressed when something goes wrong. They're probably feeling the impacts of holiday stress and depression as well.
You can also improve your mood and grow your social circle by volunteering your time or doing something charitable. For instance, consider bringing a meal and dessert to a friend's house over the holidays.
Encourage Others To Learn More About MENTAL HEALTH By Observing MENTAL HEALTH AWARENESS Month-MAY
If we don't talk about mental health awareness, it can lead to misunderstandings. When we or someone we know is having problems, we need to be aware of those problems, know how to handle them, and know how to spot them. Talking to friends, family, and other acquaintances about mental health and how to handle it is a great idea, especially during mental health awareness month. There are several ways to start spreading knowledge about mental health, such as by reading books, watching films, and taking part in online forums.
In Conclusion:
The importance of mental health knowledge cannot be overstated because it can improve how we manage our emotions and ideas. We must keep in mind that each person is unique and should seek expert assistance if they believe their mental health difficulties are getting worse.
As always, take care, be well and happy holidays to each and every one of you!
Mindful!
About the Creator
Mindful! www.mindpizza.com. Dedicated to discovering ways to assist those in need, from mental health to physical and financial health for overall increased mental well-being and a healthier lifestyle. We do the work, you do the healing.
Reader insights
Be the first to share your insights about this piece.
Add your insights