Aries New Moon: The First New Moon of the Year
Read about the astrology of this powerful, loving, and grounding new moon in Aries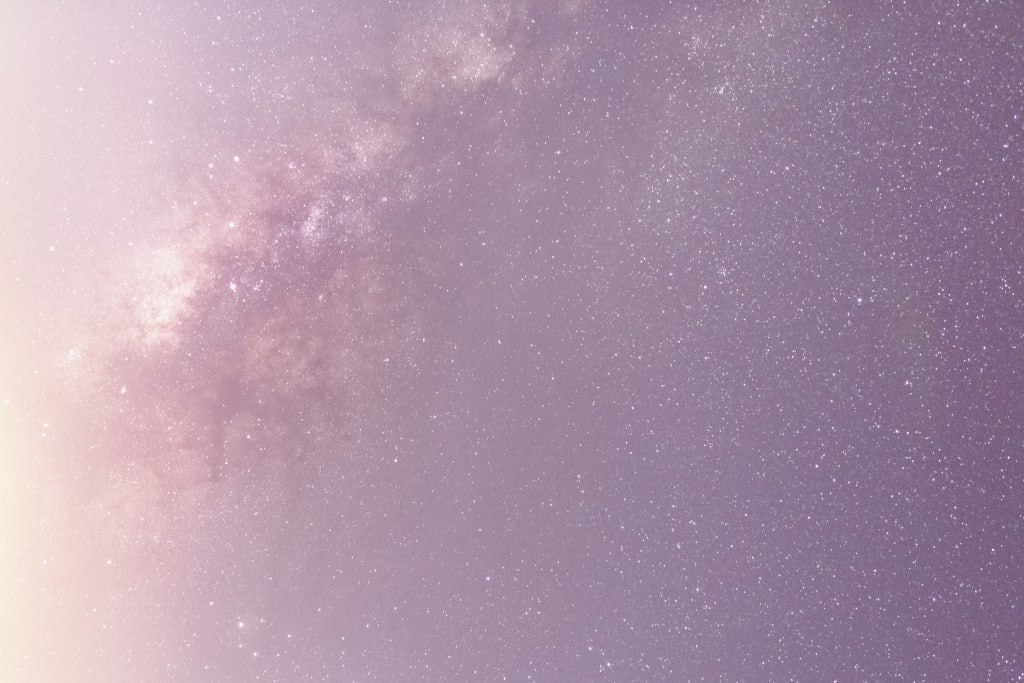 Whether you choose to actively use this lunar event to manifest, or just want to stay mindful and remain open to the beneficial and initiative energies at play, the Aries new moon on March 21st is a powerful date with some significant conjucntions that usher in the clearing of the slate and a new beginning for all the signs.
On March 21s the sun will be at 0 degrees Aries, the powerful zeroith degree of potential and manifestation. With the sun at zero degrees, we have the power of CHOICE. Yes baby, we all have options. Aries is an initiative, fiery, go-getter, and self-motivated energy, so set aside obligations that you may feel you owe to others of have made in the past - and try to take today to focus on the highest version of YOU that you are becoming, or that you aspire to become.
With Pluto on the 29th degree of Capricorn, this is an excellent time to use the near sextile Pluto will form with the sun and moon to create some truly harmonizing and positive life changing transformations. Pluto is on the precipice of entering it's 20 year residency in Aquarius, and at the last degree of Capricorn, it's a chance to harvest the Saturnian hard work and evolution we've undergone over the last two decades. Consider the challenges, the accomplishments, and the changes of the past 20 years, and then take some time to dream about what the next 20 years could look under the innovative, progressive, futuristic and humanitarian rule of Pluto in Aquarius. With Pluto being the planet of change, evolution, deep psychology, death, rebirth, sex, shared value, and regeneration, we can expect a major energy shift once Pluto gets fully underway in Aquarius.
Also a sign of change, as well as a sign of revolution, rebellion, uniqueness, individuality, innovation, group-consciousness, organizations, collaboration, technology, futurism, human rights, creativity, and advancement, Aquarius mixed with Pluto's Scorpionic qualities will definitely be a new vibe in the mix, and could be the start to a major awakening and ascension of human consciousness across the globe, with more people realizing psychic gifts, opening up to new ways of thinking, and accessing higher dimensions of experience and existence. This is when it could start to really *feel* like the Age of Aquarius, to believers and skeptics alike.
With Mercury, Jupiter, and Chiron all also in Aries, there is a lot of newness, a lot of expansion of identity and self awareness, as well as lots of potential for both wounding and healing experiences are the self, identity, and Who You Are. All of these are forming loose sextiles to Pluto, encouraging transformation, psychological revelation, and deep integration in all of these reas.
The final ingredients of the Aries New Moon Magic mixture is the stellium in Taurus - North Node, Juno, and Venus, along with Uranus a little further ahead. While Aries and Taurus are at a indifferent aspect to one another, Saturn in the early degrees of Pisces will form a loose sextile to North Node, Juno, and Venus, signifying rewards for the years of trials and tribulations we may have been through in love, and encouraging committment, clarity, and dedication to a healthier version of love and relationships, and one that will align closely with our highest self, and work well for our highest possible good and highest path in life. The transiting North Node is like the collective's North star, highlighting a theme or elements that all of us can benefit from understanding and exploring to new heights and depths. North Node in Taurus asks us to consider values, loyalty, purification, refinement, and how we define our worth and what is "worth while" and truly vauable in life. How do we define vlaue, in ourselves as people, and in the world around us? With Venus and Juno joining the North Node, there is a distinctly romantic energy in the air. Romance doesn't have to be sexual or flirtatious - it is the energy of feeling enamoured with another or with oneself. Venus, planet of love, romance, flirtation, art, and beauty, has been traveling with Juno, asteroid of marriage, devotion, and commitment for about a month now, and this conjunction represents a coming together or a syncing up of these two energies.
Together with the North Node, we are asked to commit ourselves to love, and to the highest and healthiest octave of it, no matter what that looks like for each of us. Take this conjunction in the context of what house it falls in within your personal natal chart for an added layer of specificty and meaning. With so much Aries energy at play, this energy has a strong signature of self love and self care, with Taurus being an energy that understands the value of self care and self worth. Venus is very comfortable, supported, and at home in Taurus, so whether this looks like a beautiful date out, a romantic and cozy night in with someone special, or an evening of luxurious self-care and solo pleasure, this new moon will be full of blessings and restoration all around.
This month will have lots of Aries and lots of Taurus energy, which is a strong combination of cardinal (initiative) fire, and fixed (stable) earth. Fire kindles, fire lights, fire breathes, grows, shines, throws off heat, devours, shrinks, and burns out. Earth is grounded, consistent, stubborn, and often resistant to change - change doesn't come easily, gracefully, or enjoably with Earth (think about the distruptive and destructive qualities of earthquakes and landslides). These are two very different energies, which could create internal and external conflict. Pluto and Saturn, two of the largest and most powerful planetary energies, are each supporting one of these two modalities - Pluto supporting the evolutionary fires of change, and Saturn supporting the commitments & devotion of earth. Try to set yourself up with support, patience, love, and grace for this upcoming month to take the best of both worlds by maximizing your reception of the beneficial energies of this powerful new moon.
Because this is the first new moon of the whole year, the intentions set or the themes that emergy naturally around this date will likely influence the tone, energy, and lessons of the entire rest of the year. Stay open, pay attention, and shift your mindset, attitude, and vibration to the positive and to highest possible good, for yourself for your loved ones, and for all beings. Expect major heart and root chakra activations during this time.
New Moon blessings to all star signs! Be sure to consider your own sun sign and placements when interpreting these energies for yourselves, or contact me at [email protected] to set up a personal new moon transit reading or birth chart reading.
If you feel called, please let me and the community know what kinds of revelations, themes, and changes are showing up for you by sharing in the comments!
Enjoy this special new year/new moon event.
xoxo
Jenna in the Stars
About the Creator
fiction writer, journalist, reporter, *astrologer*, wildlife lover, citizen of planet earth, curious human
book a reading with me: ascensionastrologyco.com
email: [email protected]
jennabernsteincopywriting.com
Reader insights
Be the first to share your insights about this piece.
Add your insights