Our Daily Prayer - January 30
"You will keep in perfect peace those whose minds are steadfast, because they trust in you." (Isaiah 26:3 NIV)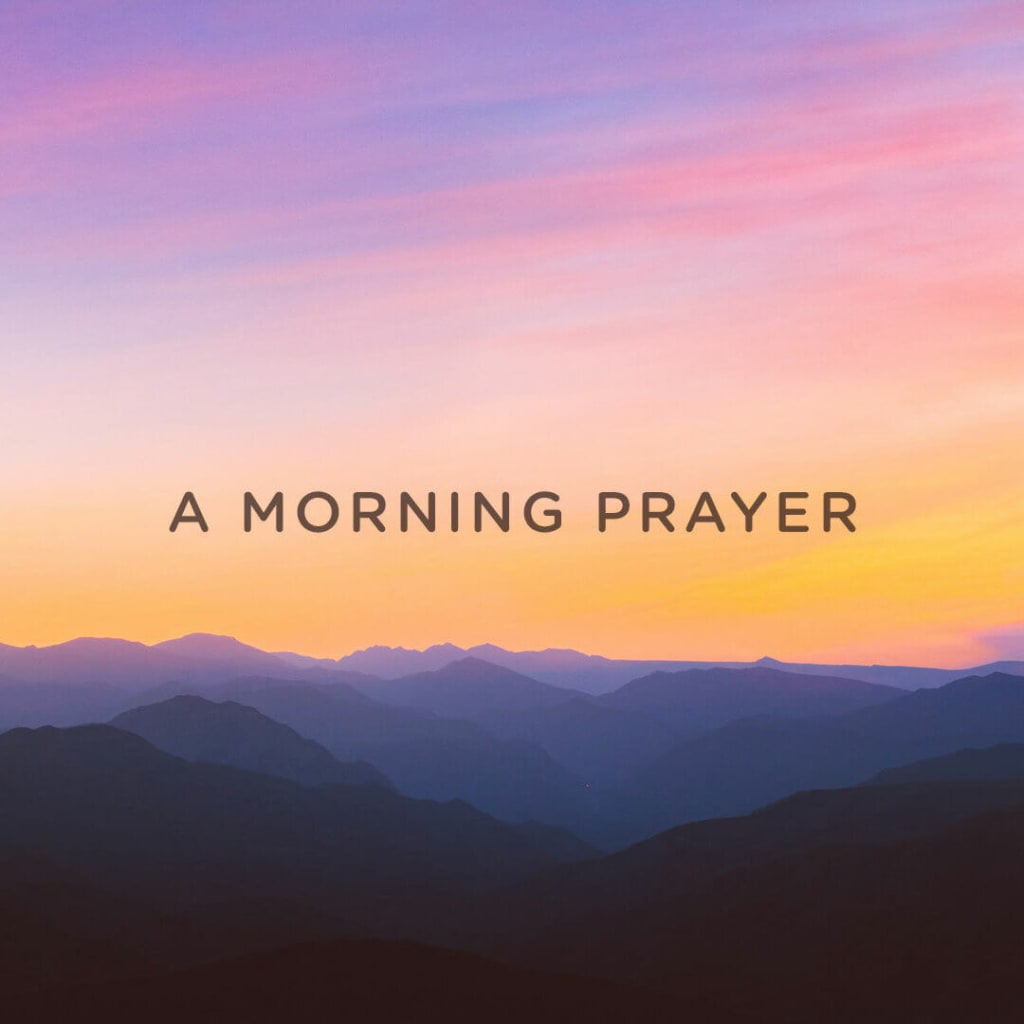 The earth-shaking sound of thunder woke me from a deep sleep. Cracking limbs from our tall pine trees started my heart racing. We'd had trees fall on our house before, and it wasn't something I wanted to relive anytime soon. I'd watched the weather reports and knew a storm was headed toward us, but I hadn't fathomed anything like this. I stayed in bed as the power flickered, deciding whether I should continue praying or get up and move to a safer spot in the house. Before I made up my mind, the storm passed. Stillness returned. As I got up and slipped on my house shoes, ready to inspect for any damage left behind, I thought about the quiet that followed the storm. It brought relief to my anxious thoughts.
Just like other storms, we will face in this life— even the most difficult ones— we look forward to the calm that comes after. But we also know that many times, the storm lingers. So how do we stay calm when storms last longer than we expected? When trials drag on with no reprieve in sight? In the midst of relentless storms, God's truth holds the answer. In even the most unfathomable trials of life, God gives us everlasting peace.
Isaiah 26:3 proclaims the wonder of God's peace, "You will keep in perfect peace those whose minds are steadfast, because they trust in you." Peace can be found in many places, but the peace we have through the death and resurrection of Jesus Christ is the only perfect peace. A peace that cannot be explained because it's supernatural. Yet it is ours to receive through prayer and a relationship with the Father.
Perfect peace is a gift from the Lord. "Peace I leave with you; my peace I give you. I do not give to you as the world gives. Do not let your hearts be troubled and do not be afraid." (John 14:27)
Perfect peace exceeds our understanding. "And the peace of God, which transcends all understanding, will guard your hearts and your minds in Christ Jesus." (Philippians 4:7)
Perfect peace is everlasting. "Cast your cares on the Lord and he will sustain you; he will never let the righteous be shaken." (Psalm 55:22)
The storm that passed over our home that night came and left quickly, but some storms last for a long, long time. The peace of Jesus not only speaks to the storms in our lives, but it sustains us through the longest trials. The everlasting peace of Jesus may be hard to comprehend, but once we experience it for ourselves, we are forever changed. However long the storm we're facing lasts, God is faithful. His peace is available to us from beginning to end.
Let's pray:
Dear Lord,

Thank you for giving me your everlasting peace. Whatever storms I face in life, I can call out to you in prayer and ask for the peace that surpasses all understanding. (Philippians 4:6) The peace of Jesus is a precious gift that will speak to even the longest-lasting storms.

Forgive me for trying to find peace in other places. It never lasts. Your peace is the only perfect peace. It calms my heart and sustains me through my hardest times. It reminds me that you are always with me, bringing comfort when my mind is in turmoil. I trust you, Father. Help me to stay in perfect peace. Help me rely on your faithfulness when I'm tempted to worry. Thank you for giving us your son, the Prince of Peace. Through his love, we have everlasting peace in this life and the hope of eternity.

Praise the name of your Son Jesus. In his name, I pray, Amen.
About the Creator
Welcome to my page where I share my love for the Bible. I am a deeply faithful person, and it brings me great joy to share the lessons I've learned through my faith. Join me as I explore biblical stories and daily prayer! Please Subscribe!
Reader insights
Be the first to share your insights about this piece.
Add your insights