The Most Gorgeous California Yoga Retreats

From silent and spiritual to energetic and social, these yoga retreats are just what you need.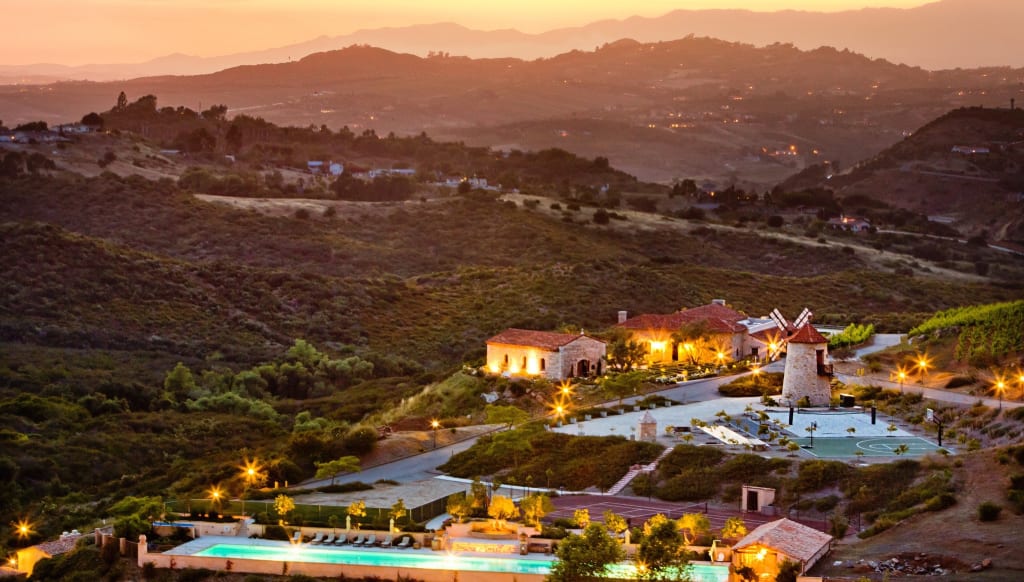 Cal-a-Vie, Vista, CA
Breathe. Stretch. Unwind. Whether you're hoping to become a certified yoga instructor at an intensive two-week program or just relax on a weekend getaway, a yoga retreat is probably the perfect thing - and sunny California is the perfect place. You can camp out in tents and sleeping bags or revel in a luxurious room complete with an organic mattress and breakfast in your room. And when you're not in warrior pose, you can fuel yourself with healthy, fresh (usually vegetarian) meals that will help you feel amazing. At many locations, daily hour-long massages are also included - ohhhhhh yeah. If that's not enough to put you into a complete state of bliss, you can wander over to the hot tub or hot springs and soak away your remaining woes. What are you waiting for? Grab your mat and book your retreat right away - most are filled up a year in advance.
Esalen Institute in Big Sur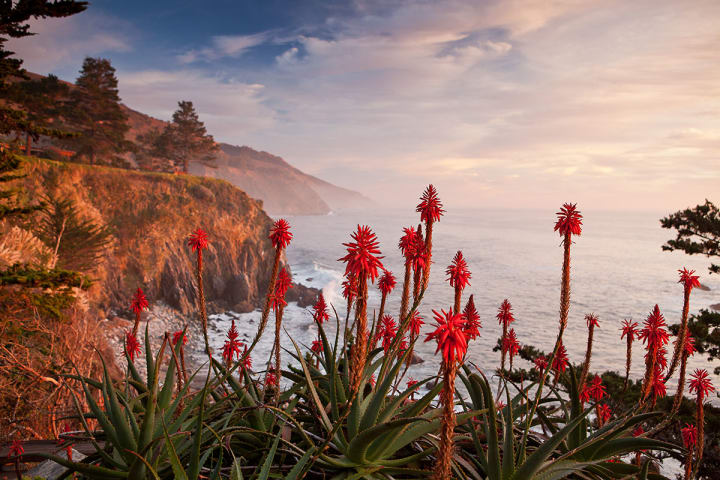 If you're looking for the yoga Instagram pic to rule them all, Big Sur is probably the right place to take it. Awe-inspiring craggy cliffs, waves the color of Daniel Craig's eyes, sandy beaches, and mountains are the perfect backdrop for your sun salutations. And at the Esalen Institute, a year-round retreat and educational center, you've got 120 acres of all that for whatever your heart desires. Each week they offer several three to five day workshops including Tai Chi, mindfulness, creative writing, spirituality, and of course, yoga; when you register, you can choose from a variety of options ranging from a sleeping bag spread out in a meeting room to a private suite with a living rooms, bedroom, full kitchen, dining area, and private deck. Esalen Institute's kitchens serve up three mostly vegetarian, farm-to-table meals every day, and you can grab some fresh fruit and other healthy snacks whenever the munchies strike (impressively, they compost all their waste). Those of you who have a raw, vegan, or meat-eating diet will be well cared for also, so no worries on that front. When you're not workshopping, there are hot springs nestled in the cliffs from which you can watch otters and sea birds during the day and a star-drenched sky after dark. The staff is incredibly friendly and helpful, and everyone who goes says the time flies by too quickly; this might have something to do with the highly rated masseuses on staff.
White Lotus Foundation in Santa Barbara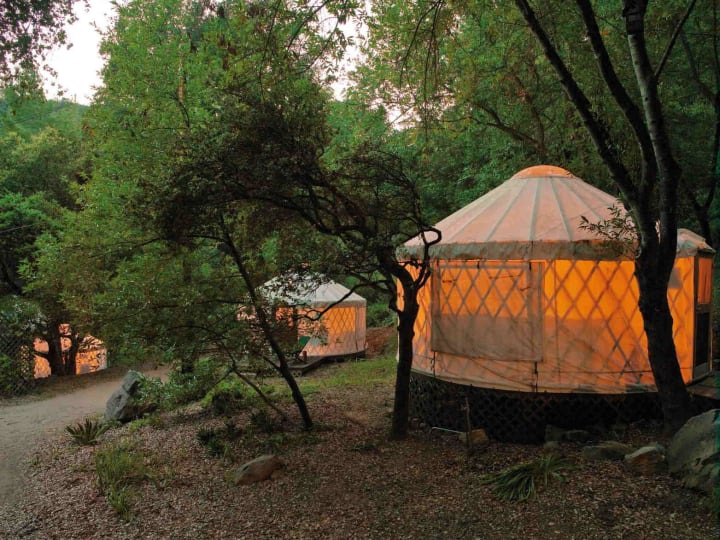 At the White Lotus Foundation, founded by the famous Ganga White, you'll find your suddenly-low-stress self looking out on picturesque views of both the city of Santa Barbara and the Pacific Ocean, but that's only the beginning. Here, there are endless secluded places to swim, to bathe in spring water, and to explore the San Jose creek. When you first wake up, watching the fog rolling into the canyon is absolutely unforgettable. You can choose from around six different spiritual retreats each year lasting from a long weekend for beginners to more than two weeks for a yoga instructor's retreat. Each morning, you'll awake to meditation or a refreshing hike, followed with breakfast, yoga, lunch, time to explore, more yoga, dinner, and a special evening program. Included in your retreat are truly gourmet vegetarian meals prepared by master chef Beatrix, and you'll have the chance to luxuriate in soaking tubs and delight in massages. At the end of the day, you can return to your cosy cabin or yurt and listen to the sounds of nature at dusk all around you; they'll even let you take a sleeping bag up on the roof should the mood strike you.
The Pearl Laguna in Laguna Beach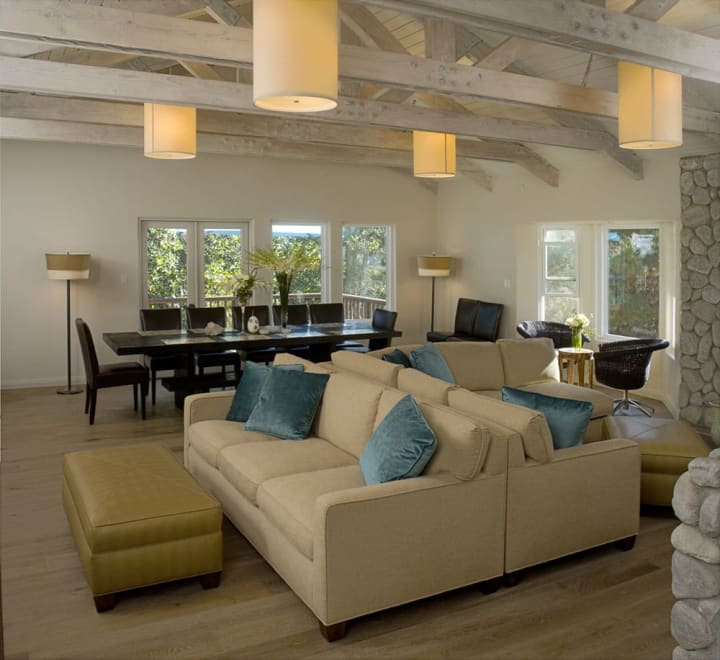 If you love staring up at century old oaks and sycamores, The Pearl Lagunamight be the perfect California yoga retreat for you. In a studio filled with light, you'll improve your practice with two yoga classes each day (power in the morning and meditative at night), but that's not all. During your six-night, luxury-filled retreat, you get to experience challenging three hour long, 8-10 mile guided hikes through the hills by the sea, take tai chi classes, enjoy five one-hour massages, and work out in an open air gym. All meals and juices are fresh, organic, and made from scratch so you'll feel renewed inside as well as out - some people say that meals there are lighter and this allowed them to lose a little weight. The no caffeine, alcohol, or processed food rules probably help with this as well. Perhaps the best part about The Pearl Laguna is that no one is trying to sell you anything - no sales pitches, no pop-health babble about diets or programs, just real gurus gently guiding you toward a better version of yourself. You'll stay in a large house with a private bedroom and beautiful common areas including a pool, sauna, hot tub, and kitchen. After a week at The Pearl Laguna, you'll have strengthened your own commitment to good health and made some great friends along the way.
Green Gulch Farm Zen Center in San Francisco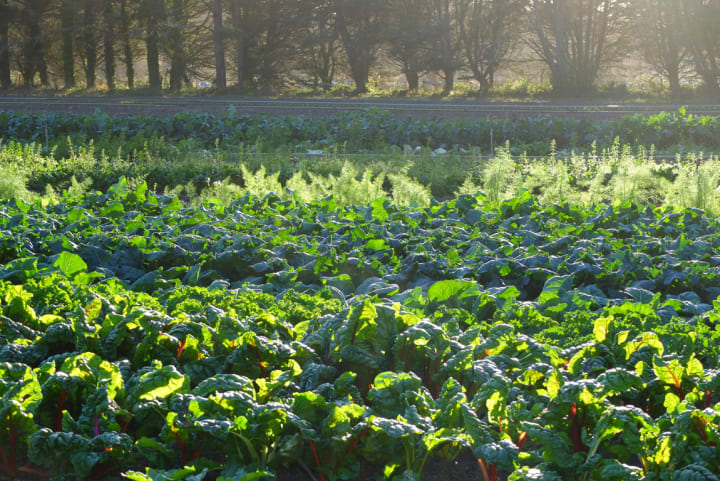 The Green Gulch Farm Center, also known as the Green Dragon temple, specializes in Japanese Soto Zen Buddhist practice, sustainable living, and conservation. A luxury retreat this is not; however, you'll have all you need to be comfortable as you focus inward (and it's surprisingly affordable). Whether you come as part of an apprenticeship program, residential practice, or guest practice retreat, you'll stay in a quiet Japanese-style room (single or double) with a lovely view and enjoy three vegetarian or vegan meals each day as well as coffee, tea, and snacks (an impressive spread with many options to choose from). You can choose from many different activities including Zen practice periods, classes, meditation, ceremonies, lectures, walks in the Redwood Creek Watershed and Muir Woods, and time just to yourself. Dress casually and comfortable and be prepared to remove your shoes when you enter buildings. You'll be given small duties like sweeping the temple, washing dishes, and working in the kitchen, bookstore or office; be prepared to feel like part of this place before your time is over. If you want to try it out before you commit to a retreat, there's a Sunday program open to the public including lectures, meditation, and tea.
Mount Madonna Center in Watsonville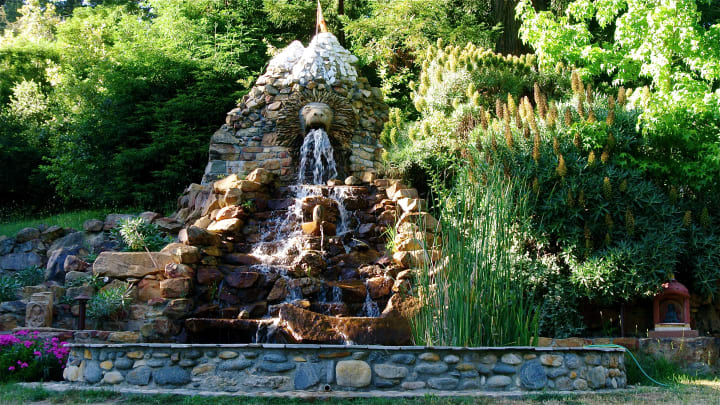 When you're serious about spirituality, the Mount Madonna Center is a life-changing place to come for a retreat. Whether you want to study bodywork, becoming a yoga teacher, living within an intentional yoga community, or just a short personal retreat with daily yoga, hikes, and hot tub time, the Mount Madonna Center offers programs from short durations up to twelve weeks on 335 acres. Within a peaceful redwood grove, you'll stay in a hotel-style building or a cabin with shared bathrooms (in the summer, you can stay in a provided tent or bring your own). When you're ready to just relax, the Kaya Kalpa Wellness Center is your go-to for massage, body therapy, and Ayurveda therapy. Three vegetarian meals (dairy and gluten-free options available) are provided for all retreat-goers each day along with unlimited fruit and tea. The Mount Madonna Center has a huge focus on the quality and breadth of their yoga classes and practice sessions. These include several levels of pranayama and asana practice, traditional Vedic rituals, and free yoga/sadhana classes offered as a service (now that's karma). The teachers have a reputation for being profound, yet humble, and many include mantra recitation. Their warm welcome will make you feel right at home.
Cal-a-Vie in Vista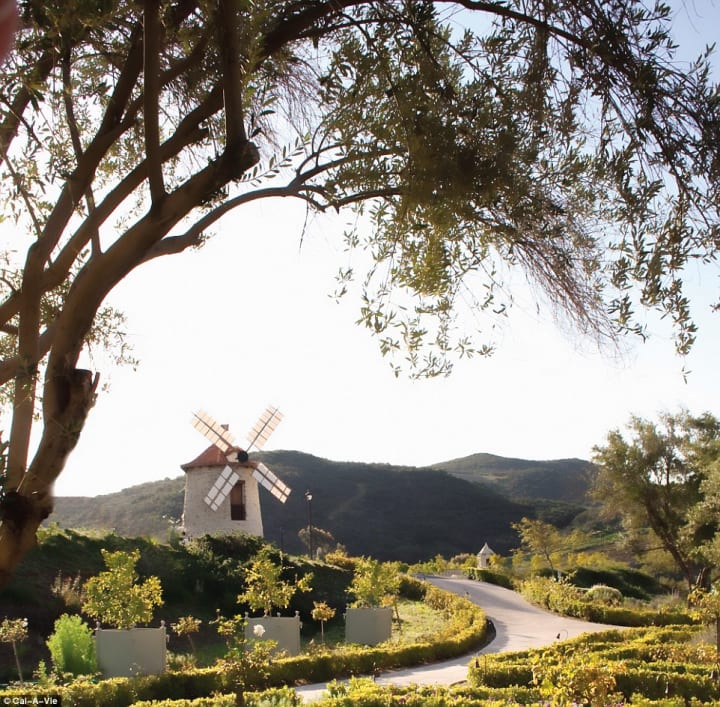 Just outside San Diego, you'll find a little slice of the south of France at Cal-a-Vie, a spa resort with diverse yoga offerings and a complete fitness program to round out your experience. In addition to a solid yoga program (click that link for all the details!) you'll choose from seriously calorie-burning hikes, strength training, dance classes, water spinning, swimming in an Olympic-sized pool, Gyrotonics, and on and on. Cal-a-Vie offers meals to match your exact dietary needs - this place really has a reputation for treating their guests like royalty. You won't find pushy salesladies or a demanding schedule either. Since it's a spa as well as a yoga retreat, you can choose from wraps, facials, and daily massages (yes!) when you're not gaping at the beauty of the windmill, lavender fields, Oz-green grass, stone wedding chapel (stones imported from Dijon, France, no big deal), and vineyards. If you believe that pampering and self-indulgence are the perfect sides for yoga, then Cal-a-Vie is your new heaven-on-earth.