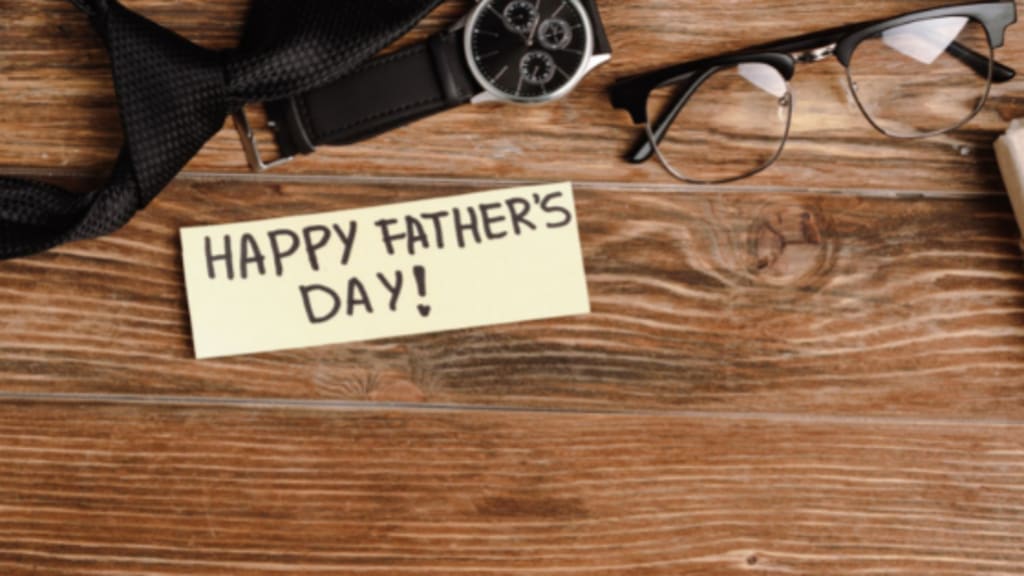 Father's Day is just around the corner, and it's time to show appreciation for the man who has played an important role in your life. Whether your dad is a tech enthusiast, a grill master, or a fashion-forward gentleman, we've curated a list of 10 thoughtful Father's Day gifts that are sure to bring a smile to his face. The best part? We've included price ranges to suit every budget.
Personalized Leather Wallet: Upgrade your dad's accessory game with a stylish leather wallet engraved with his initials. Price Range: $50-$300.
Outdoor Grill Set: For the dad who loves to grill, a high-quality outdoor grill set with all the essential tools is a perfect gift. Price Range: $30-$150.
Home Brewing Kit: Treat your dad to his own brewing kit, where he can create new flavors and brews from around the world. Price Range: $50-$200.
Smartwatch: Help your dad stay connected and active with a feature-packed smartwatch that tracks fitness goals and keeps him in touch with notifications. Price Range: $100-$500.
Whiskey Set: If your dad enjoys a good whiskey, a curated whiskey tasting set with different samples and tasting notes will be a delightful surprise. Price Range: $50-$150.
Portable Bluetooth Speaker: Let your dad enjoy his favorite tunes wherever he goes with a portable Bluetooth speaker that offers excellent sound quality. Price Range: $30-$200.
Luxury Shaving Kit: Treat your dad to a luxurious shaving experience with a high-quality shaving kit that includes a premium razor, brush, and grooming essentials. Price Range: $50-$200.
This " Gifts for Him" one stop shop is the ultimate collection of carefully curated items that cater to your dad's interests and passions. It's a one-stop-shop for finding the perfect gift to show your appreciation and love on Father's Day. Get ready to make this year's celebration extra memorable with a gift that he will cherish for years to come.
Golf Accessories: If your dad is an avid golfer, consider gifting him some golf accessories like personalized golf balls, a golf GPS watch, or a stylish golf bag. Price Range: $30-$300.
Adventure Gear: For the adventurous dad, gear like a durable backpack, a multi-tool kit, or a standing hammock will fuel his wanderlust and outdoor pursuits. Price Range: $50-$200.
Car Emergency Kit: Ensure your dad is prepared for any roadside emergency with a DIY Car Emergency Kit. This kit includes essential tools and supplies to handle unexpected situations and keep him safe on the road.
In addition to the traditional gifts and experiences, consider the power of heartfelt gestures. Write a heartfelt letter expressing your love and gratitude, recalling cherished moments and memories. Share how your dad has inspired and influenced you, and let him know how much he means to you.
Another way to make Father's Day truly special is to involve the whole family in the celebration. Organize a family gathering or a special meal where everyone can come together to honor and appreciate your dad. Create a photo slideshow or a video montage showcasing memorable moments and funny anecdotes that will bring laughter and tears of joy.
Remember, Father's Day is not just about the gifts, but about the love, gratitude, and appreciation we express for our dads. It's a day to make them feel valued and cherished, to let them know that their role as a father is truly significant and irreplaceable. Whether you choose a tangible gift, a heartfelt gesture, or a memorable experience, the most important thing is to show your dad how much he means to you and how grateful you are for his love and support.
With these 10 thoughtful Father's Day gift ideas, you're bound to find something that perfectly matches your dad's interests and preferences. From personalized wallets to outdoor grill sets and smartwatches, there's a wide range of options to suit every budget. Don't forget to accompany your gift with a heartfelt message expressing your love and gratitude. Celebrate Father's Day in style and make this day memorable for the extraordinary dad in your life.
About the Creator
With a curious mind and an insatiable appetite for learning, and exploring new topics and I write content that resonates with people from all walks. Driven by passion for connecting with people through the written word.
Reader insights
Be the first to share your insights about this piece.
Add your insights