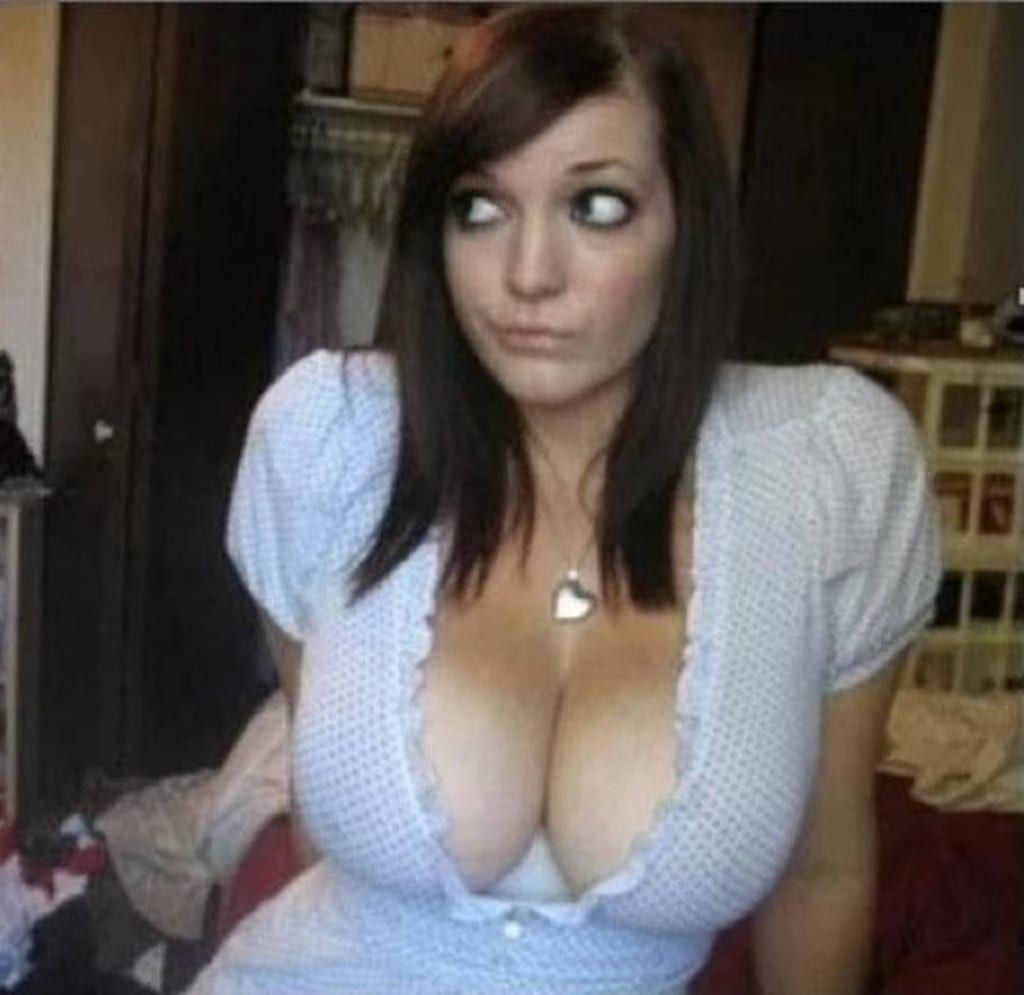 Got admit this is a gorgeous image.
If you surf the internet long enough, then chances are you'll come across a meme. According to Google the definition of a meme is an image, video, piece of text which is typically humorous in nature. It is often copied and spread rapidly by internet users, often with slight variations.
The variations tend to be numerous, especially if you browse social media. What social groups tend to do is make the meme typical to their social discussion. It's quite fun to behold to be honest and has in turn made an alternative media to communicate information. One of my favorites is the cat sat at a dinner table in front of a plate of vegetables while a blonde woman yells at them. The blonde and brunette women were actually from the 'Real Housewives of Beverley Hills' and are not even related to the cat photo. It just goes to show how viral a meme can go when two unrelated images are combined for comic value. Then there are those memes which are spread due to the woman's attractiveness in the image combined with humorous text. In the case of this article I'm talking about the busty brunette in the meme 'I tried to keep eye contact but she kept looking away.' In all honesty I've thought about this meme for years asking 'Is the girl in the picture anyone famous?'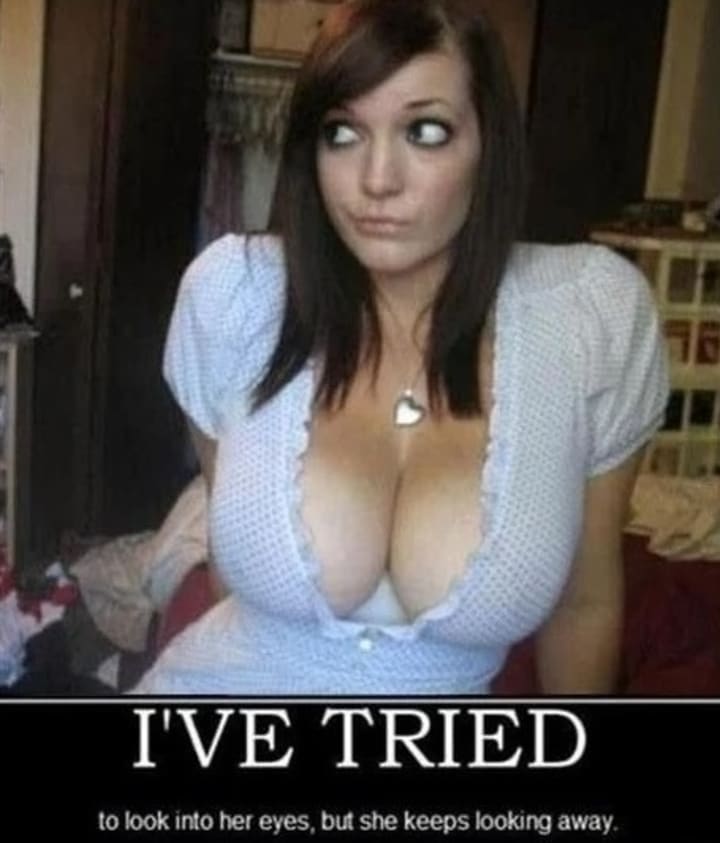 The image is basically a busty brunette looking rather attractive in a low cut dress looking away from the camera while the shot is being taken. Obviously the text's humor comes from a male trying to be polite while excusing his deviant behavior. While I haven't seen many variations in the meme; it must have literally been around for more than a decade now. I finally did a bit of research to find out who the woman in the meme was. I was actually hoping she was some type of pornstar which tends to be the focus my articles published on Vocal. Unfortunately she isn't so you can forget about viewing any explicit sex videos of her. Her name is Winter Michelle Pierzina, a 32 year old born 30th January 1989. A former student of Arizona College USA; She's mainly known as an internet personality and model known for her busty 34H breasts. There are actually videos of her posing naked online as I believe her main source of income as a model is through 'web caming.'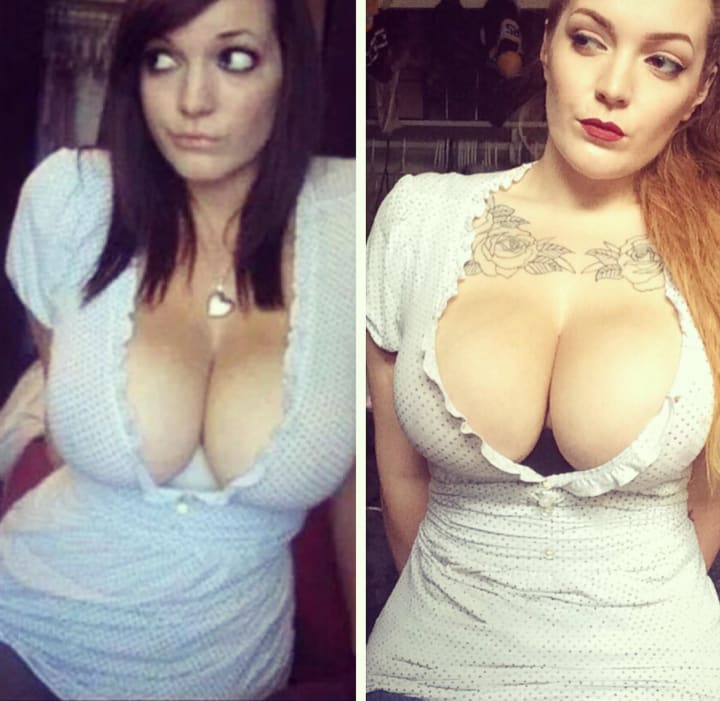 She actually gained fame from a series of Youtube videos where she would show the audience what she can carry in her bra. In these videos she humorously hid all sorts of items such as lipstick, car keys, mace spray and cell phones. She explains in the interviews she's had with various media outlets that she would hold stuff there for her friends while they were out. Before she would leave she would have her friends help her adjust her bust so that her carrying items there was seamless.
Winter's original Youtube account has since been suspended but she has returned to 'web activity.'
Her popularity is clearly widespread though as she even appeared in the Daily Mail (UK newspaper) and on the NBC news channel back in August 2009. The American is no stranger to controversy though as back in September 2010 she was involved in a car accident. This was a result of Winter texting while driving, according to her blog she lost her car, her job and was threatened with jail time if she didn't pay a $2500 fine. As a result she began to solicit donations from users online through her blog to fund her legal defence. Back in May 2012 she did an interview with the website 'Boobs Realm' which contemplated posting more videos to Youtube. She stated 'I definitely have thought about posting more videos; I get a lot of requests for them.'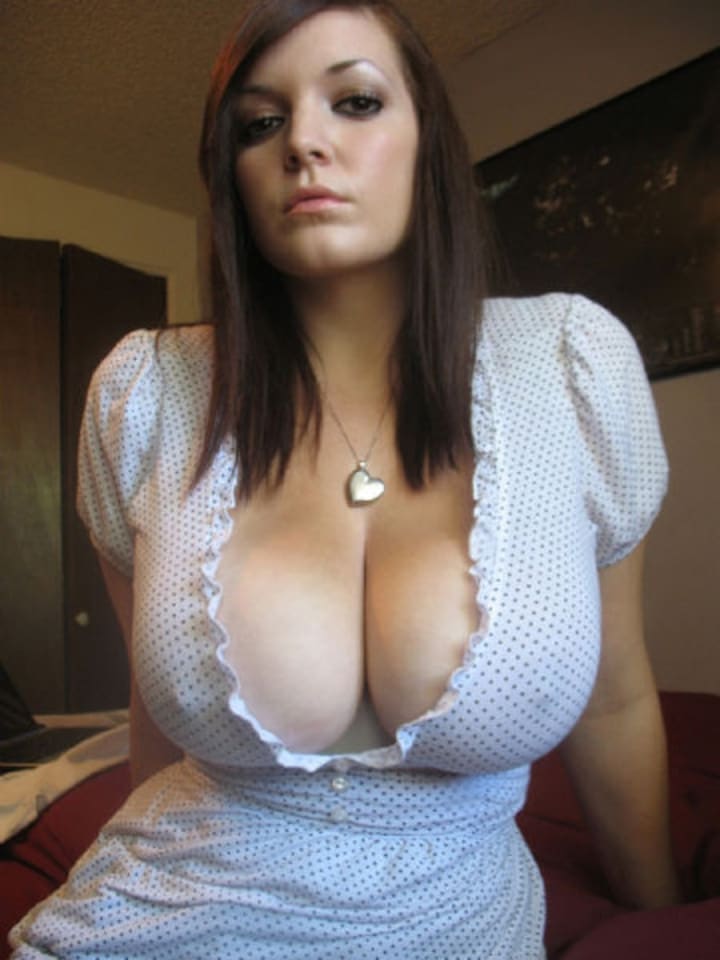 In August 2013 Winter returned to internet activity back in 2013 again requesting donation this time on 'My Girl Fund.'
In her personal life Winter has two children, is in a relationship and works full time as a real estate agent. She now has a tattoo across her chest which makes her look a lot different from when she initially started 'webcamming.'
Reader insights
Be the first to share your insights about this piece.
Add your insights