On Feeling Lost
How do we cope with loss? Explored through AMC's new groundbreaking show Pantheon.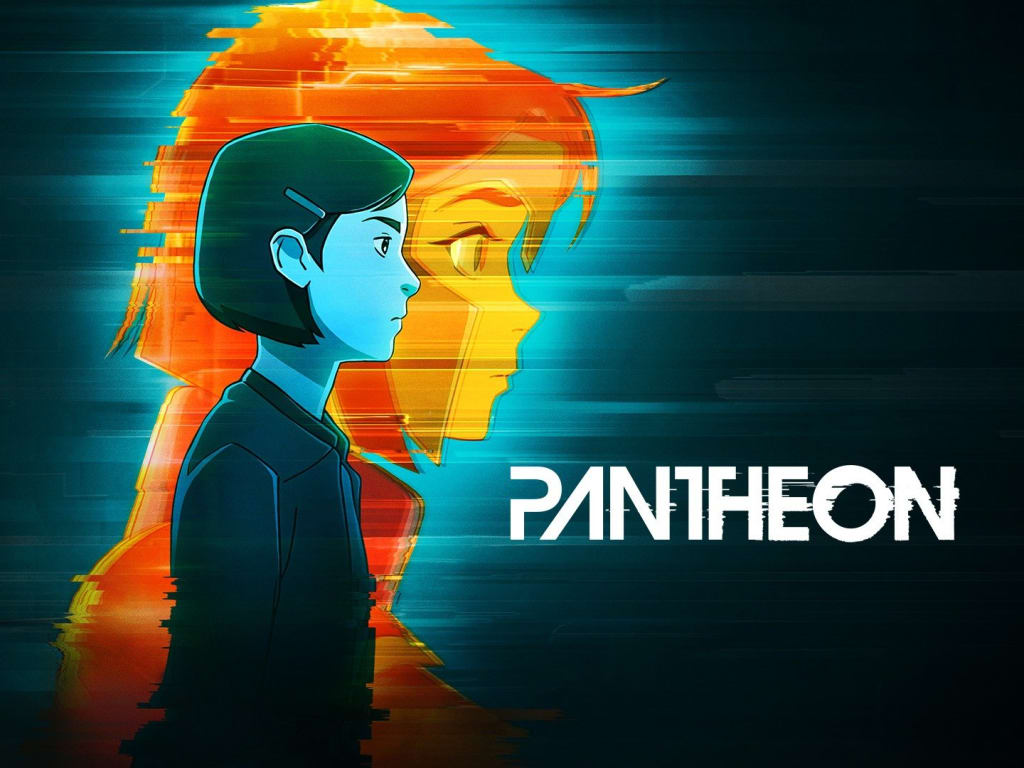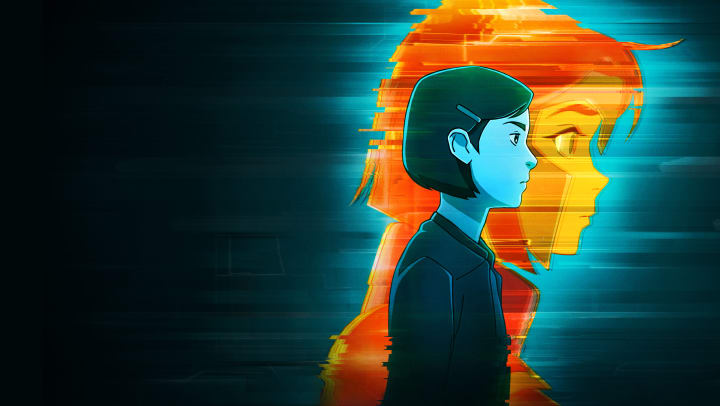 How do we cope with loss?
Specifically the loss of a loved one
This is a topic that I've always danced around but never fully dove into in a way that's satisfied me. Throughout my life I've been blessed to have met and developed strong relationships with some amazing people. With that being so, I don't feel as though the modes of expression that I have truly do their memory justice.
I've always felt very estranged to the feeling of loss, losing 3 grandparents in the span of a few short years early on in life. By the time I entered high school they were gone and I felt like an empty shell. Real life simply stopped feeling real and I thought my life was a twisted reflection of what my younger self had believed it to be. That I was trapped in an unending limbo waiting to be diminished.
I wouldn't say that I felt lost, but I was certainly distant and constantly distracted. Finding solace in worlds of the fantastic; places that didn't exist, and my own imagination. After freshman year of high school I found a renewed sense of inspiration, I began to find myself. Coming to learn that the world wasn't all doom & gloom, that we weren't just made to suffer. The wonder in life that had captured my attention as a young child began to return and I was able to once again lend myself to the beckoning call of my curiousity.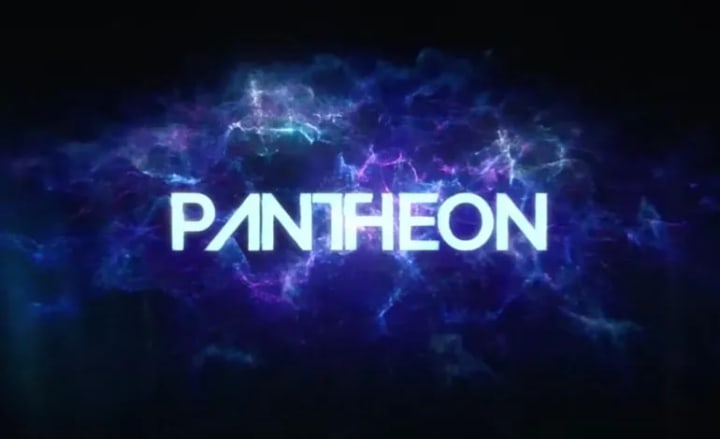 This is not to say that I wasn't exposed to, or given love. My family was then, and is still incredibly supportive, loving, caring, devoted, and close. I simply felt as though something within me, something critical to my very being, had been lost, never again to return. I came to accept this and began to resign myself to death; as in, I was able to process the fact that everyone has their time, whether you're prepared, or not. In my own way, I realized that death is a fact of life and will come when it pleases. Often unexpected and certainly in a painful manner.
This concept of struggling with loss and grief is also a central concept of the '2022' animated series Pantheon.
I started watching recently, after seeing the ads and having videos recommend watching it on YouTube I decided to give it a shot. We're living in crazy times so I figured why not? Let's see what all the fuss is about.
I'm immensely glad that I did. The story follows a suite of complex characters with opposing motivations all weaved into a beautifully crafted narrative with a little something for everyone. From high fantasy, to sci-fi, romcom, family drama, and realistic fiction the elements that make up this story are artfully utilized with great care and attention to detail.
The story centers around a new experimental technology dubbed UI and for my fellow computer geeks, no that's not user interface, but instead uploaded intelligence. A delicate form of sentience that allows the mind to be uploaded into a digital avatar. Now in our current iteration of the digital age where the advancements of AI are clear for even the average person to see and accessible to the masses this hits eerily close to home in a societal sense.
This was my original feeling about the series when I had started it. In the middle of watching this series I began to see it from an entirely new perspective.
I have recently lost a very close long time friend from middle school. He was an incredible man and was starting a family. This has felt so off putting that I decided to finish the series to take my mind off of it.
For a very long time I've grappled with deep depression while my life hasn't been nearly as hard as many, I've had my fair share of grief and my coping mechanisms were almost entirely nonexistent.
It was hard because there was this internal rage and sadness and for awhile expressing this was not only difficult but extremely frustrating. This usually ensured that a wave of depression would hit every year without fail, causing me to feel like I lived in a sort of fog. Unable to find the right path because my past experience always told me no matter what something bad will happen given enough time.
I think I found comfort in accepting this fact, because sure enough every time I dropped my guard and fully embraced happiness it wouldn't last very long. I would sleep for hours on end and play video games or make music all while completely neglecting myself.
While finishing the first season of Pantheon I began to identify with the characters in such a visceral way that I never have before.
I want to issue a spoiler alert now as if you've watched up until now you can tell that we're about to get into some heavy shit.
Please if you have not watched the show yet go do that now, I'll even bookmark the alert in the description so that you have the chance to come back fully caught up because I'm about to Quinten Tarantino the hell out of this show.
Alright, ya back? One hell of a ride right? And as for the rest of you who don't care about spoilers such as myself let's begin.
Pantheon is based on the "Gods" series by Ken Liu consisting of "The Gods Will Not Be Chained" " The Gods Will Not Be Slain" And "The Gods Have Not Died in Vain"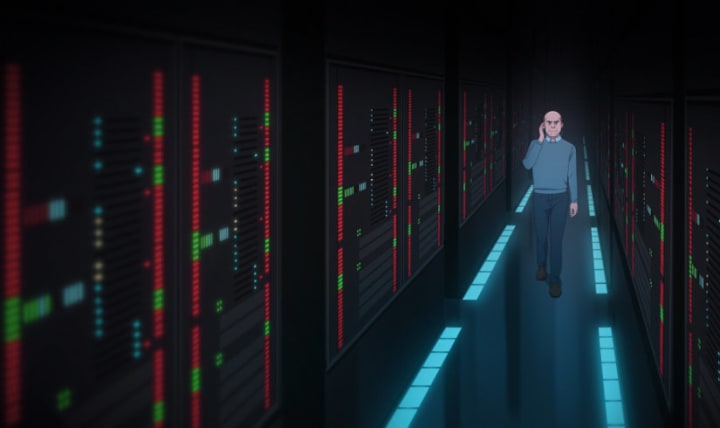 The series starts of by introducing us to the Kim family missing their patriarch "David Kim",
David worked at a company called Logorythems as a programmer. This was one of the first companies to develop the UI technology. Throughout the opening episodes of the series we begin to learn a bit about UI and what the true capabilities of this technology are.
Our protagonist for much of the series is Maddie Kim, a 14 year old girl who seems extremely distant and withdrawn. She has to deal with some pretty serious bullying and as such chooses to isolate herself. Because to be honest I could only imagine the anxiety you'd feel knowing your dad had recently passed and a gang of girls are literally encouraging you to unalive yourself.
Before too long though we find Maddie chatting with an unknown party on the internet. Having virtually no friends at school she finds an escape chatting with unknowns on the interwebs. However when Maddie returns to school the next day the gang of girls who love to torment her end up turning on each other one by one.
It turns out that the unknown party has hacked their phones and turned the girls against each other in an effort to get them to lay off of Maddie which works to great effect.
Eventually Maddie's mom Emily finds out about what has been going on and becomes eerily suspicious about Maddie's online friend. After confronting the friend Emily is shocked because it appears that whoever it is knows who they are and is now posing as her late husband.
This is where everything really starts to pick up. It turns out that prior to David's passing he elected to have his brain scanned in an effort to live on and continue his work. Logorythems had run into a coding error and was unable to proceed with their advancement on the UI platform. Requiring a human volunteer to continue their research and the procedure being a one way trip that would completely destroy the physical brain of the volunteer David was a natural choice. He hadn't long to live and desired to see his work continued.
Due to living in a an age where stressing about having a lack of time I find his decision is closer to reality than we may think. Trans humanist stories have been a staple in sci-fi for years. However with projects such as Neuralink I believe stories like this are worth evaluating. Especially at a time like this. That's why this series speaks to me so profoundly. I personally believe, that in the near future we'll be tasked with evaluating what it means to be human on a deeper level than we've had to in the past.
The technological revolution that is coming is to be the catalyst for this I think. Pantheon perfectly highlights the implications this revolution will have for our society. In the next part we will delve deeper into the story and how this could potentially affect our society when advancements like this come to pass. Thank you.
About the Creator
"Kuro Silence (Seijaku) is a rapper/producer from Baltimore, Maryland. From trap to experimental, Kuros work defies normative currents of Hip-Hop's soundscape with his work ethic and forays into Hip-Hop's many sub-genres."
-Channel10 Podcast
Reader insights
Nice work
Very well written. Keep up the good work!
Top insights
Eye opening

Niche topic & fresh perspectives

Heartfelt and relatable

The story invoked strong personal emotions
Add your insights