The Chambers Chronicles
A comprehensive list of my work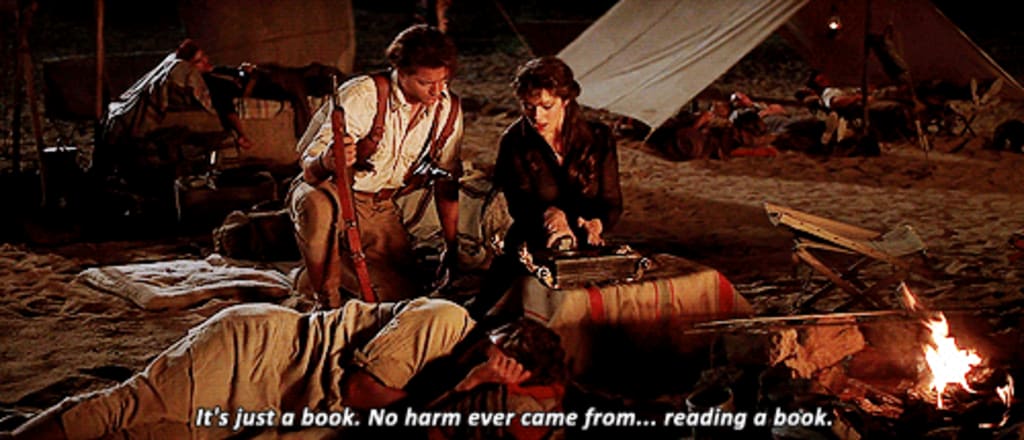 Hear Ye and Welcome!
Following is a comprehensive list of all my writing, broken down into topic headers for easy navigation. Thanks for stopping by!
You can also subscribe to me on Ko-Fi and help me reach my new goal of laptop repairs if you wish.
Each and every one of my readers is valued just for being here, I couldn't do this without you.
NEURODIVERSITY
Articles
For Those Who Fight For The Ghost Children - Highlighting the issues in SEND Education Provision in the United Kingdom.
Hidden Senses: How Stimming Impacts On Neurodiversity - A simple explanation of the eight senses and the importance of stimming for Neurodivergent folks.
My Accidental New Career - Vocal Top Story - A personal piece about how my life has changed in 12 months since I wrote my first article.
Saved By The Sea - How Surf Therapy has been a huge benefit to our family and supporting The Wave Project.
Making A Difference A Post At A Time - How advocating for autistic folk is a passion especially since my own diagnosis in 2019. This article talks about Pathological Demand Avoidance.
For The Love Of Roleplay - A personal account of being PDA and one of my strategies to deal with everyday demands.
My Life Is Not A Lament - My very first article. This is a personal account talking about the 'Grief' culture inherent in Autism diagnoses and why we need to change this.
Stolen Moments - inspired by the smaller details I notice, one of the gifts of being autistic.
Coming Home - A poem about Masking
T'was The Night Before School - A tongue in cheek rhyme based upon a popular Christmas story.
What Is PDA? - A poem about Pathological Demand Avoidance
BABY LOSS AWARENESS
Facing The Truth In Baby Loss Awareness Week - Vocal Top Story - Revisiting Baby Loss a year on from 'Lament'. A more personal account of my journey over the last thirteen years, this article talks about Mental Health, Suicide and the film, The Starling.
My Life Is Not A Lament - My very first article. This is a personal account talking about the 'Grief' culture inherent in Autism diagnoses and why we need to change this.
FICTION
Nights Of Atonement - Vocal Plus Fiction Awards Finalist -This short story was written for The Long Thaw Vocal competition. A sad tale of wondering what could have been.
One, Two, Three - This short Horror story was written for the Foggy Waters Vocal competition. If you like psychological thrillers, you might like this one!
Tales From Terra - Written for the New Worlds competition - Chapter One
*****
POETRY
Hush Now - This poem came one night after being continually fed up with the news and media, and general unhappiness at our 'world' in general.
Ode To Seaglass - This poem is about one of my favourite things in the world!
The Little Death - Romance Poetry
Kindled Spirits - Romance Poetry
I will continue to update this list as more work is added.
You can most often find me on Facebook in the following places, come and say Hi!
Pathological Demand Avoidance Families And Practitioners - a peer-led support and advice group for Pathological Demand Avoidance. ND friendly.
Vocal Social Society - A wonderful group full of support and home of the Vocal Creators Chronicle! Share your news both Vocal related and non.
Vocal Writers Sharers Community - A fantastic group headed up by the great Courtney Capone, full of fun and games to help you improve your read count and meet some great fellow authors.
The Vocal Creators Support Group - headed up by the fabulous Judey Kalchik , home of some great collaborative works by Vocal authors and much support/sharing of work.
Great Incantations: A group dedicated to Vocal Challenges - Another great group by Call Me Les and the folks at VCC! Featuring themed posts designed to help you with Challenge events and gain great feedback.
About the Creator
Autistic (PDA) & Neurodivergent writer.
Vocal Plus Fiction Awards Finalist.
Find my full article list at The Chambers Chronicles
Tips/Subs appreciated but never expected.
***
Please check out my Linktree!
Reader insights
Be the first to share your insights about this piece.
Add your insights