Facing The Truth In Baby Loss Awareness Week
Dedicated to my beautiful friends in Friends After Loss. I couldn't have walked the darkness without you. Our stars shine on.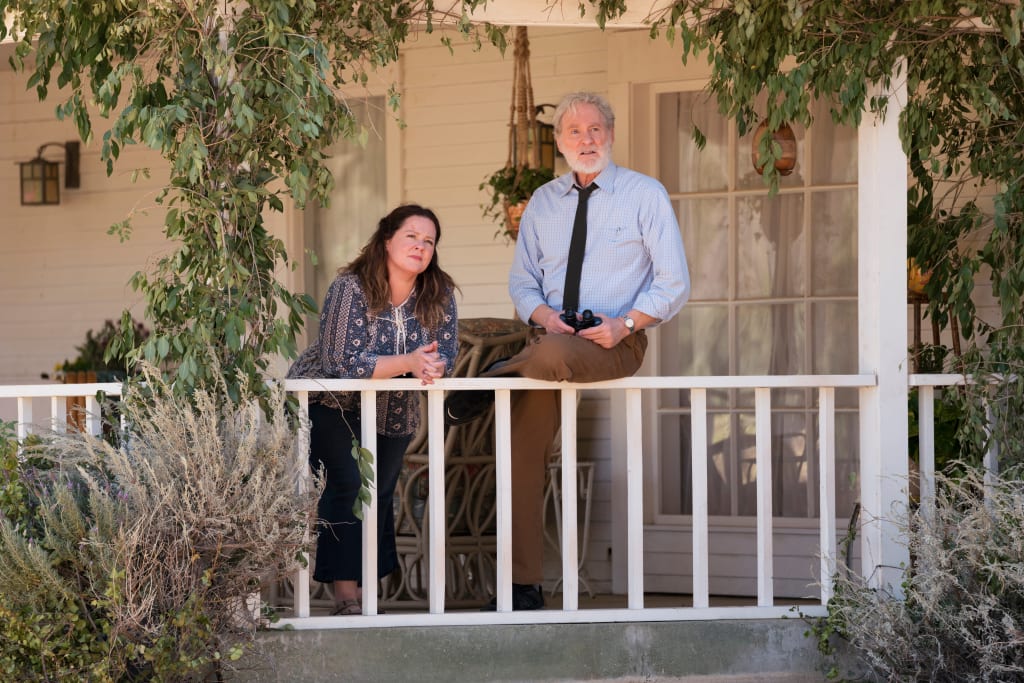 Copyright: The Starling - Netflix
Time.
Funny thing that timey-wimey stuff. Sometimes the months rush past in glorious technicolour that brings us to exclaim 'Halloween? How is it Autumn already? How the time flies.' Sometimes a minute can last a lifetime, it has to last a lifetime, like the last moment you hold your living child in your arms.
Thirteen years ago, I became part of a worldwide family bonded together through the grief of losing our children. One in four pregnancies end in grief, either during pregnancy or in the first 28 days after birth, known as neonatal death. It's a sobering statistic.
I was 23 when I became a bereaved parent. Looking back, I was so young, so lost. At the time my fiance (now husband) and I lived apart, my days were filled with work, my nights with drink and darkness as I sought any distraction from the numbness, sitting alone in my flat, unable to simply pick up a phone to reach out for help, frozen in grief.
It had been a whirlwind year. Discovering I was pregnant, the end of a relationship and the beginning of a new one. A relationship that endured more trial by fire in it's first year than many couples face in a lifetime. Unplanned, unexpected, I spent part of my pregnancy in counselling as I had been thrown for an absolute curve and I had already had mental health concerns for a few years. The absolute terror of telling my mother, my desperate relief with her acceptance. Trying to navigate so many new and different paths and still feeling like a child myself, nodding along and saying yes whilst inside screaming 'I'm not ready.'
On the 24th of September 2008, in 32 hours my life changed irrevocably.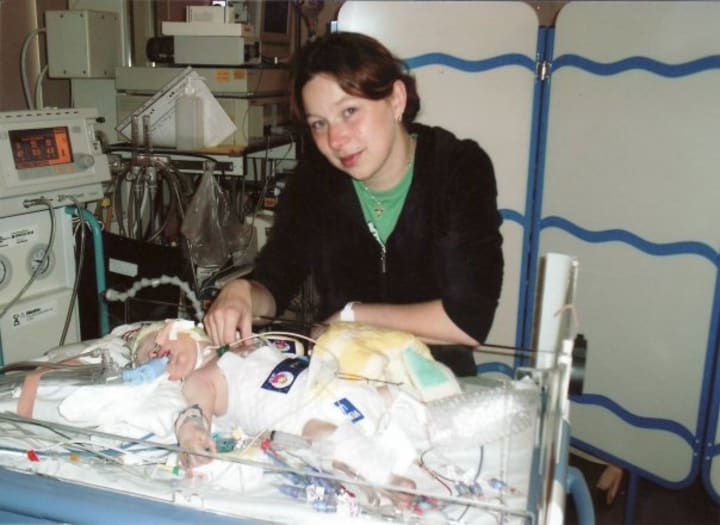 I won't tell the detailed story of my Harry's death. This story isn't about apportioning blame. However, mistakes were made; some attributed to funding, some to lack of training; that did result in the death of my beautiful first son. Complications caused Harry to be born with Hypoxic Ischaemic Encephalopathy Level 3. He stood little chance of recovery and I had to make the decision to withdraw life support.
Some degree of responsibility was taken, but what do words and apologies change? The numbness changed to anger. Why him? Why not me? I lost my faith, I lost friends, I pushed my family to their limits as the rage I'd tried to keep a lid on for so long would no longer be denied. I wasn't just angry at the hospital, I was angry at myself. Survivor's guilt is a terrible thing to live with and it eats at you as much as any cancer. A year and twenty-four days after Harry's death, we were blessed with our rainbow daughter - rainbow children are the children born to parents after a loss, the hope after the storm. Two years later, our shiny son completed our family.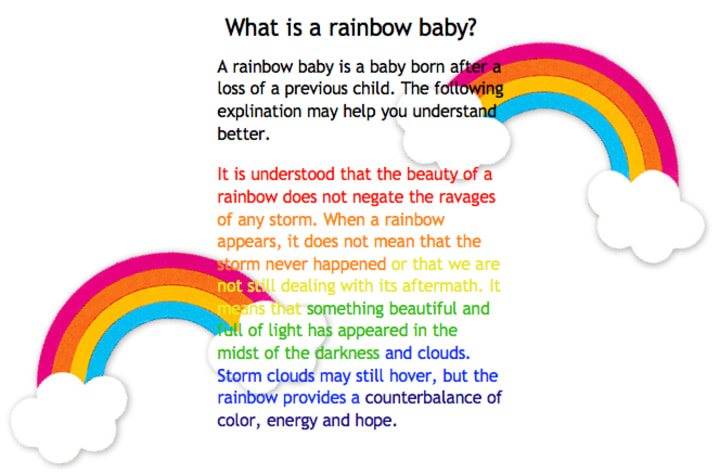 When my daughter was five years old, my mental health reached its lowest point. I was on a strong dose of anti-depressants but the feelings wouldn't leave. I spent months acting like I was fine whilst spending wildly money we didn't have just to feel something, because every time I did let myself feel something, I wanted to die. I spent days in recrimination, part of me a back seat driver in my head, watching all the fires and being unable to stop even a single one, feeling unrelenting shame at what I was doing but still being unable to stop. Things came to a head, and I faced an ultimatum of either getting help or losing my marriage and family.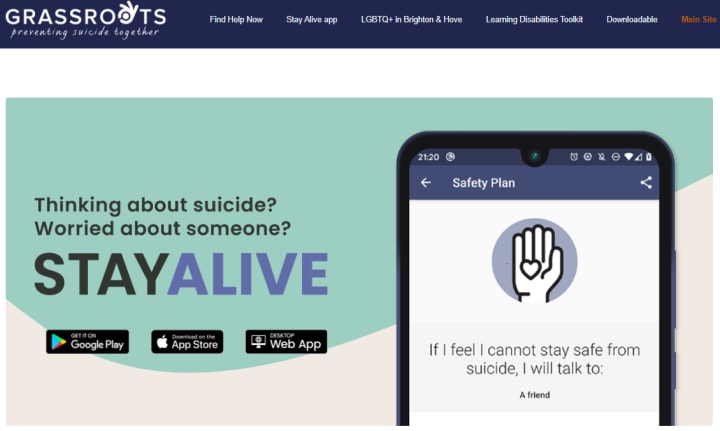 I finally took action one day when I was sat on the sofa, watching the children play, and occasionally looking at Harry's picture on the wall. I couldn't decide who I wanted to be with more. The children in front of me, or my child in the wind. Being torn between them was killing me. I knew this was the last chance. I reached out once more to the GP, and instead of saying 'I'm fine' or 'I'm not sleeping', I was honest. I told him how scared I was that in six weeks I'd be six feet under because I couldn't fight it anymore. I was so tired. There was nothing left in me.
I was sent for more assessments and swiftly accepted into the care of the Community Mental Health Team, without whom I wouldn't be here writing this today. I am not ashamed to say I have been suicidal and there will be times in the future when it will haunt me again. Talking is the most important thing to get you through the moments when you're drowning on dry land. Sometimes a stranger, sometimes a friend, it doesn't matter who as long as you talk. Talking is progress, movement forward.
It's holding it in that holds you back.
I found the greatest solace with a small group of women who originally started a message board on Babycentre named Friends After Loss. For a decade now they have walked by my side, shared my triumphs, my darkest moments with no judgement, only love. You will never meet anyone stronger than someone who has stared into the abyss and walked away.
I'm still a work in progress, I always will be. Nothing can ever take away the depth of loss that comes with losing a child. You cannot explain it, but if you know, you know, and it's why many bereaved families often join together in support. This week is International Baby Loss Awareness Week. Tomorrow will be the 13th time I have lit a candle in memorium for Harry and all children lost as part of the #WaveofLight2021, an international movement that starts at 7 pm on 15th October, sweeping the world from Australia onwards in a glow of love and loss and hope.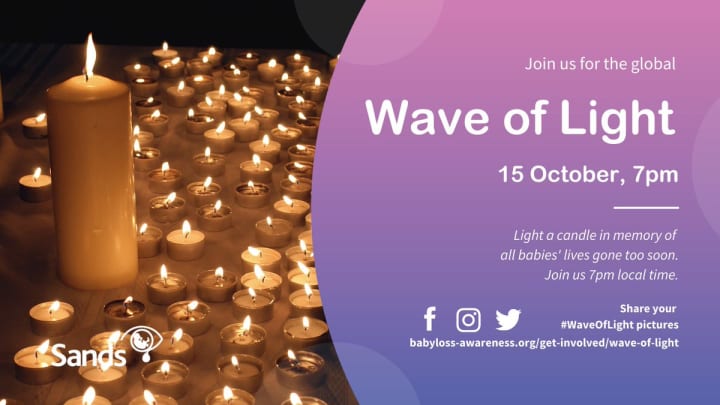 Poignantly, this year Netflix released a film called The Starling which deals with the subject of baby loss. It was released worldwide on Harry's birthday but it was only last night I finally bought myself to watch it. I won't share too many details, to me it was one of the most accurate portrayals of life after a loss I've seen, and despite being a mother, it was Jack who I really felt a kinship with. His speech in therapy ripped the words from my own heart and soul.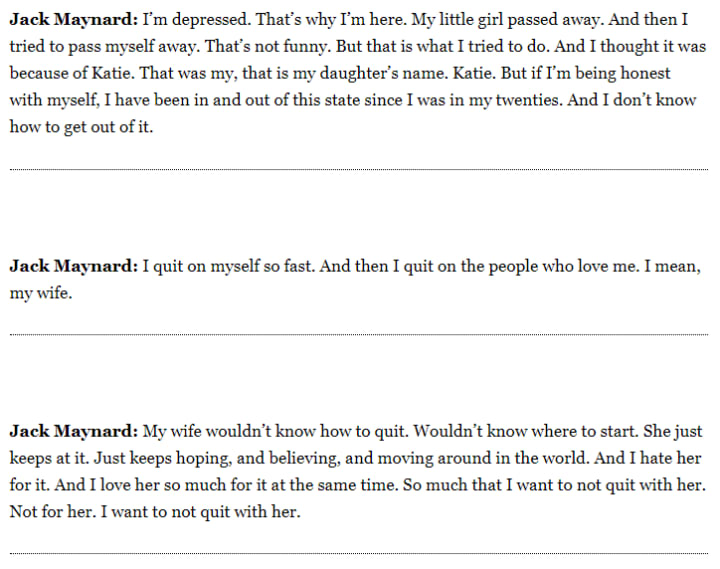 Watching this film last night made me realise that whilst I have come so far, I still have a long way to go. There are changes happening in my life that bring this history back into stark relief. Twelve years ago I moved 120 miles away from Harry's place of birth, and current social situations mean we may have to move back and leave the place I have sought solace in for so many years. I left in crisis in my mid 2os and I don't know how to be the person I was before this loss because I can't be.

But with facing fears and unexpected epiphanies at 2 am, there is a choice. You cannot exist only in the light, or only in the darkness. There has to be give and take within yourself as much as in those around you. Live the days that were stolen from your child and give them purpose. That purpose is your life, your breath.
You've already made the greatest of sacrifices, don't let anything else be taken from you.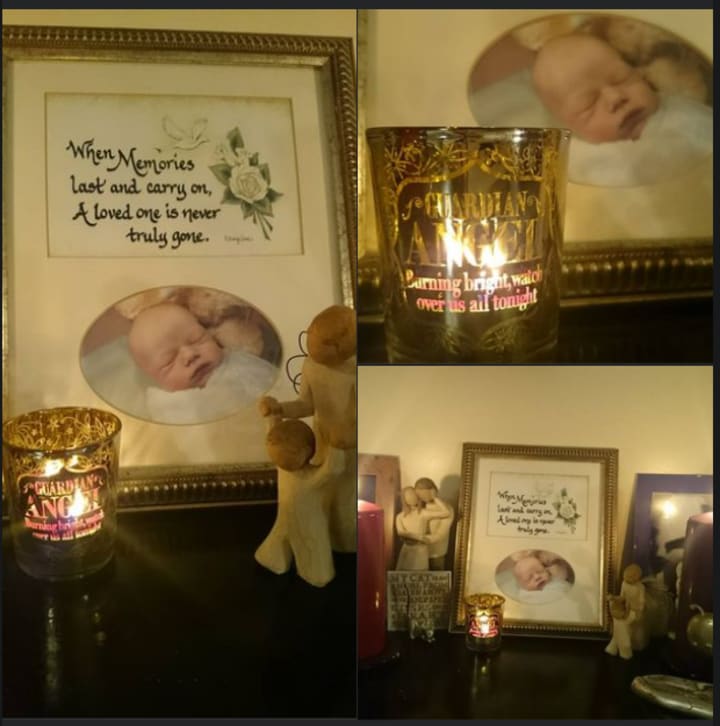 Family
About the author
Autistic (PDA) & Neurodivergent writer.
Vocal Plus Fiction Awards Finalist.
Find my full article list at The Chambers Chronicles
Tips/Subs appreciated but never expected.
***
Please check out my Linktree!
Reader insights
Be the first to share your insights about this piece.
Add your insights