Best Nude Snapchat Stories to Follow
We live in an age where people post nude photos to gain followers—and the results are scorchingly hot. We picked out the best nude Snapchat stories to follow for fans who love a little skin!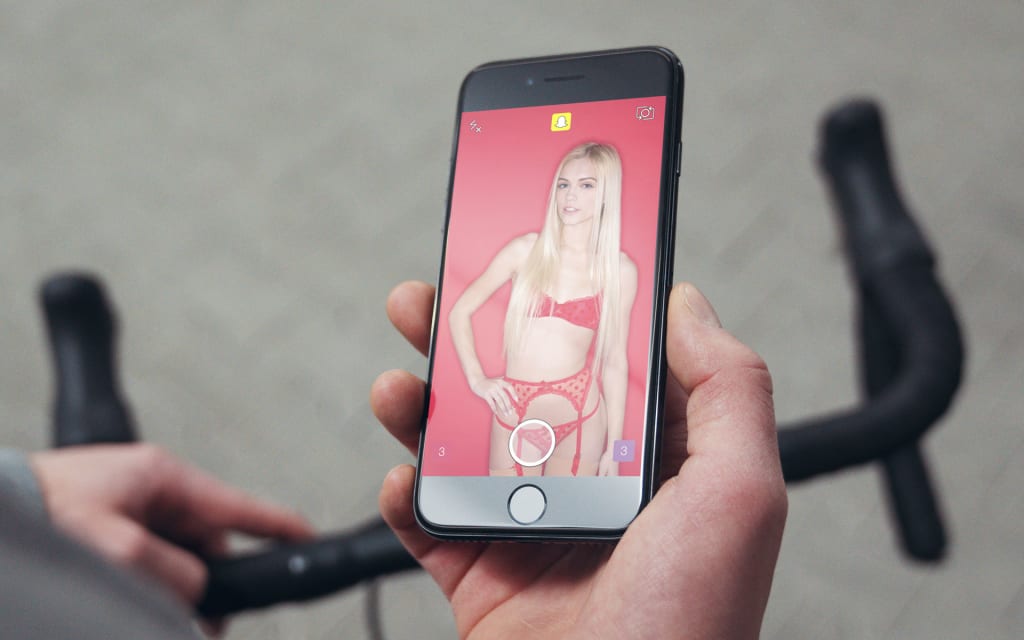 Snapchat has quickly become known as a nude photo Mecca online, especially when it comes to models who love to show tons of skin. With all the nude Snapchat stories floating around the digital ecosystem, it's pretty difficult to find the ones that stand out.
If you love seeing Snapchat nude photos or if you love seeing nudes on social media, then you're bound to enjoy the news I have for you. We found the best nude Snapchat stories to follow right now.
Alektra Blue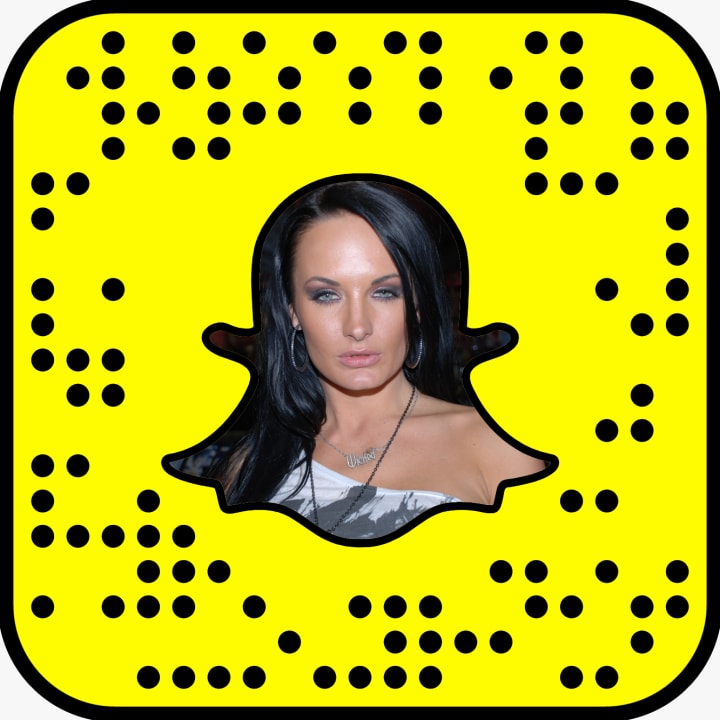 They say birds of a feather stick together, right? Thankfully for us, fellow adult film star Taryn Thomas roped Alektra Blue into the game. After beginning her career in 2005, she has racked up a number of awards for her work on screen, and what better place to showcase her skills than on Snapchat? Let her tease you, let her please you, and definitely let her show you why this dirty snapchat is one you won't soon forget.
Follow msbadgirlblue on Snapchat
Keisha Grey
Keisha Grey has gotten a serious reputation for being one of the hottest newcomers in recent years, with many people suggesting that she may become a household name soon enough. She's one of the hottest brunette porn stars in the industry, and is known for having curves in all the best places.
She's done work with all the biggest names in porn, and chances are, you've already become a fan of her work. If you think he work with Tushy was great, then you need to check out what her Snapchat has in store for her.
Follow littlekeishxxx on Snapchat
Keisha Grey also made it to our list of Sexiest Porn Star Snapchats to Follow, our list of Sexy Southern Porn Stars, and our list of the Hottest Busty Porn Stars out there.
Christy Mack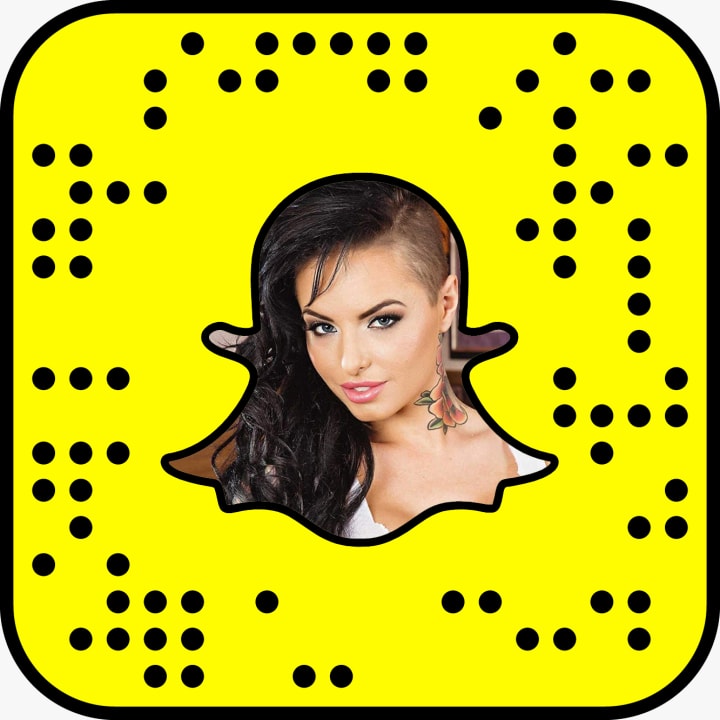 If you've seen her work for Brazzers and BangBros, you can probably understand why her fans love Christy Mack. Though Mack's decorated career in porn may have been a short-lived one, that doesn't mean she's anywhere near done entertaining. You'd think with all those tattoos that she'd be trouble, but you'll likely see this wonderfully curvy beauty lounging around... comfortably at home.
Follow christymack on Snapchat
Brandi Love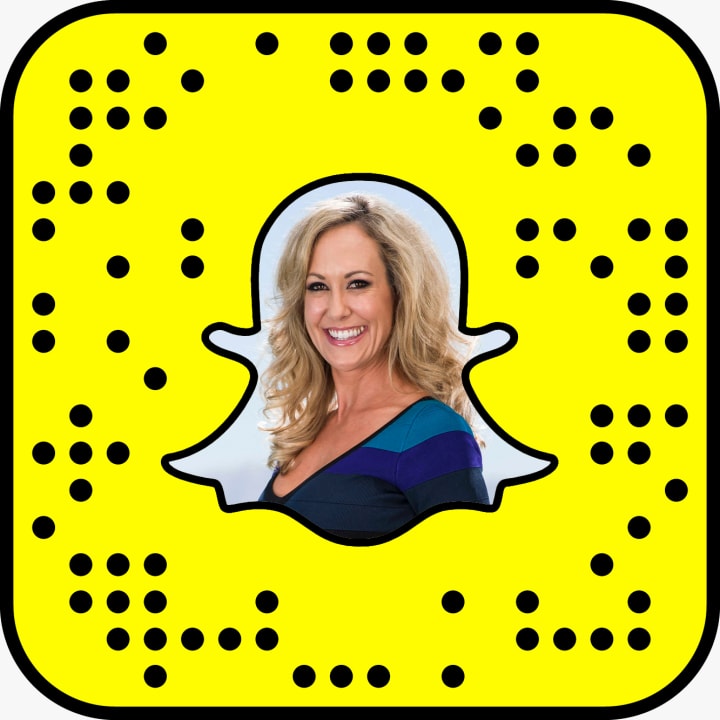 Brandi Love is a name in the game you've definitely heard of before, and that's for good reason. Back in 2018, she came home with two awards from the XBIZ Award ceremony, claiming her titles as "Best Actress—All-Girl Release" and "MILF Performer of the Year." So does that mean her Snapchat account is full of high quality content? You can bet it is.
She's one of the hottest porn stars her legions of fans have ever seen, but still manages to keep herself sweet, humble, and fun. That's why you'll love her work, and that's why she's become such a fan favorite in the industry.
Follow realbrandilove on Snapchat
Chloe Amour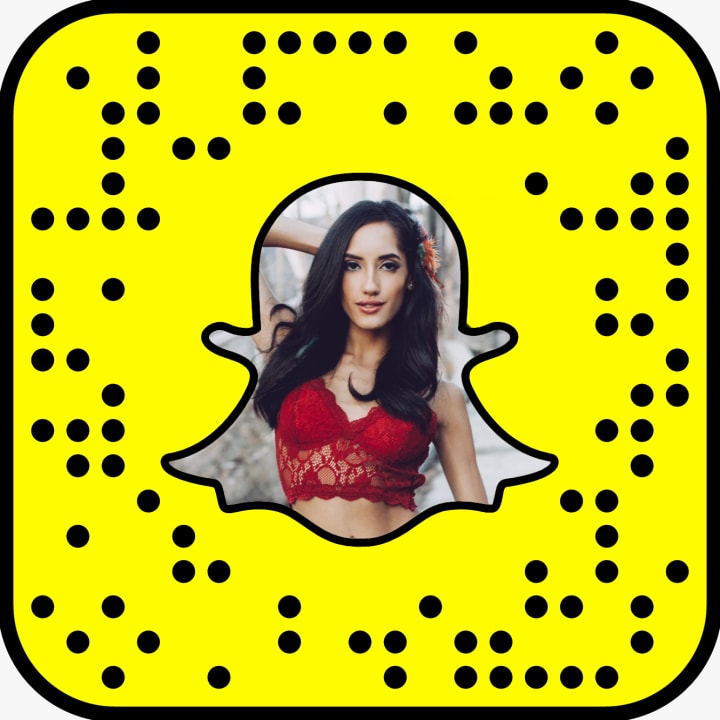 Chloe Amour is as hot right now as a summer in her hometown of San Antonio, Texas. Whether she's dolled up and spending out time in the sun, jet-setting, or having a little bit of fun, this flirty, petite actress made her start in 2013 when she left modeling for Playboy. She has since developed her portfolio to include major players in the game such as BangBros, TUSHY, Passion HD, and, of course, her Snapchat account.
Follow realchloeamour on Snapchat
Alix Lynx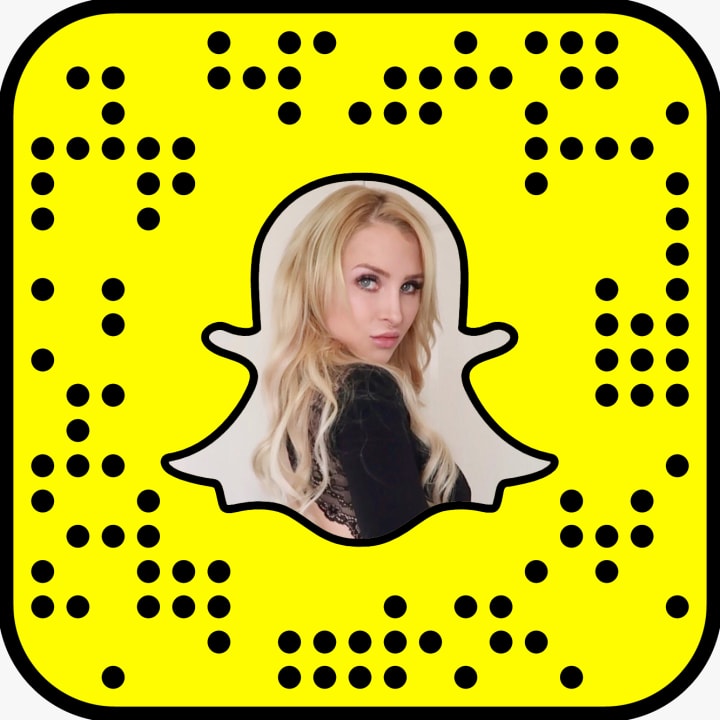 Blonde, bubbly, and insanely shapely, Alix Lynx has become one of the hottest porn stars on the scene. This also means that she's got a sizzling Snapchat story that you've got to see to believe.
When she's not flaunting her perfectly toned body, Alix Lynx has amazing shots of beautiful locations, cool things she's seeing, or just giving her fans snapshots of what life is like as a famous porn star.
Alix Lynx is also on our list of Porn Stars with the Most Epic Ass.
Raylin Joy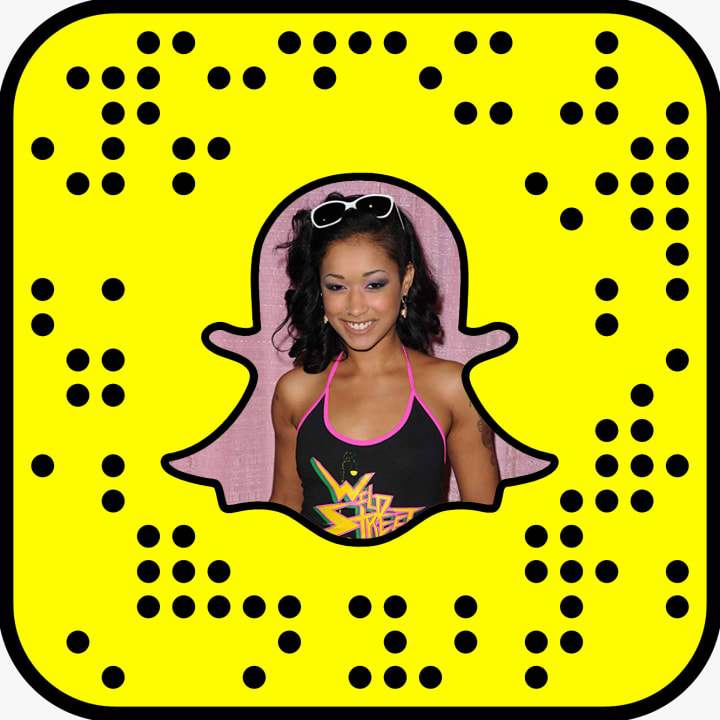 Raylin Joy, also known as Skin Diamond, is another porn actress turned actor/musician; and through her artistry, we can appreciate all she has to offer her fans. The fact that she left porn behind her in 2016 shouldn't be of any deterrence to those of you looking for dirty snapchat accounts though, as Joy delivers with her sexy lingerie selfies that sometimes show you everything you'd want to see. Don't let this career shift fool you, she is here to please.
Follow diamondrays on Snapchat
Aiden Ashley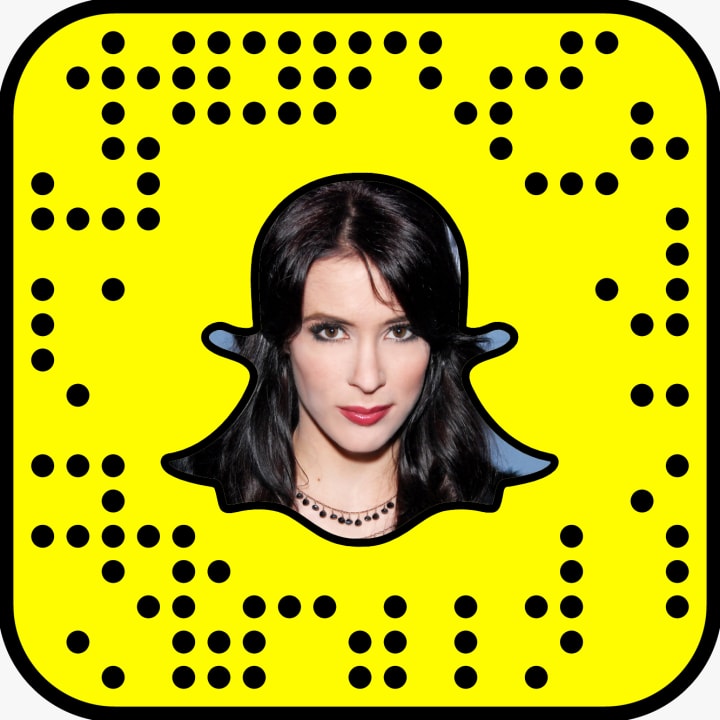 Aiden Ashley is not only one of the hottest porn stars imaginable, she lives a life worth drooling over, too. Identifying herself as an adrenaline junkie, her snap stories are full of adventures that will wow you. When she's not snowboarding, jumping out of airplanes, or racing BMX bikes though, she's showing off in ways that will definitely leave your heart racing.
AVN Best New Starlet in 2012 and now a "Sexual Superhero", she's gotten away from her super sexy girl-on-girl films for more heroic ventures. Whether you're watching any of her 150+ videos or her snapchat stories, there's no doubt that you'll be left wondering if you can keep up with her.
Follow aidenashley on Snapchat
BangBros.com
Surprise! Some of your favorite adult film sites actually are pretty darned active on Snapchat! If you want to see more than just nude photos, then why not skip the Snapchat nude stories altogether and check out some of the more X-rated content out there?
Bangbros regularly shows content clips on their Snapchat stories, so you might as well get a peek at what the porn mega-producers are up to. This way, you might get to peep your favorite actors and actresses all under one story.
Follow snapbangbros on Snapchat
Reality Kings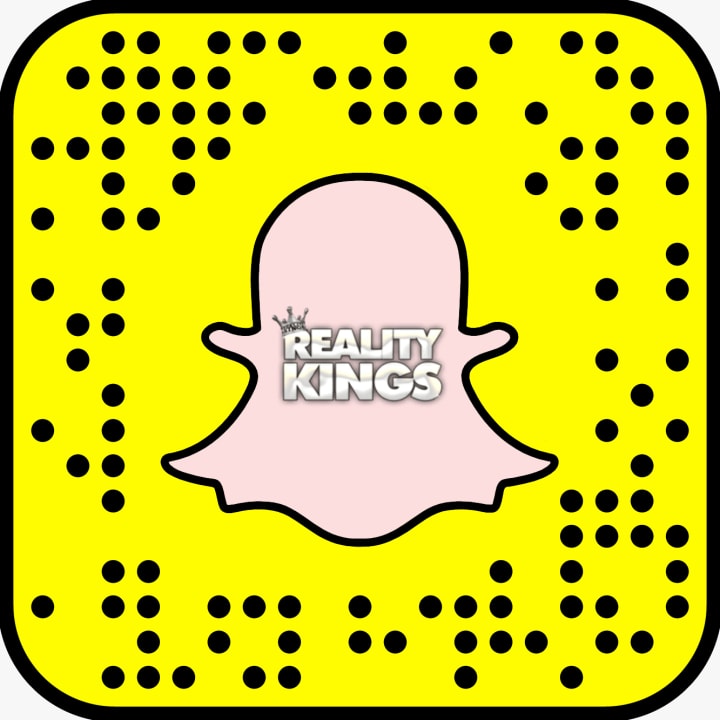 One of the other major porn producers that sends a lot more than just standard Snapchat nudes is Reality Kings. This adult film juggernaut offers high-quality clips for viewers to enjoy, and also boasts just as high a standard for actresses and actors as Bang Bros.
The perks of following them are many, including some of the hottest content on social media. Many porn star clips, one Snapchat follow—it's a win-win combination!
Nikki Benz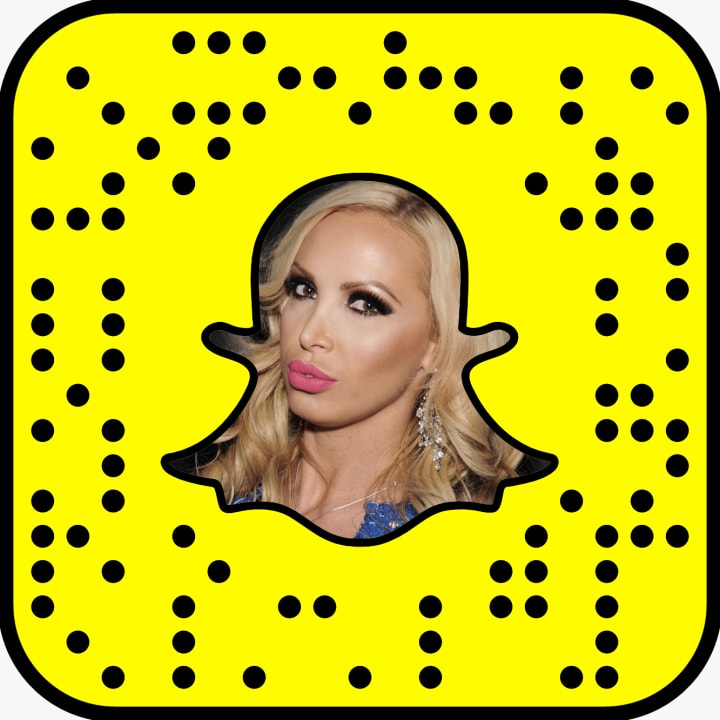 2016 AVN Hall of Famer Nikki Benz is not only one of our favorite porn stars, but was once one of the biggest names in porn. She started her career as a swimsuit model and stripper, but quickly transitioned to porn after she sent an email to director Jim Gunn telling him she wanted in. From thereon, her porn career spanned over a decade, and many a fan are happy it did. More than that though, she even tried to run for mayor of her hometown, Toronto! Brains and beauty? Benz has got it all.
Alby Rydes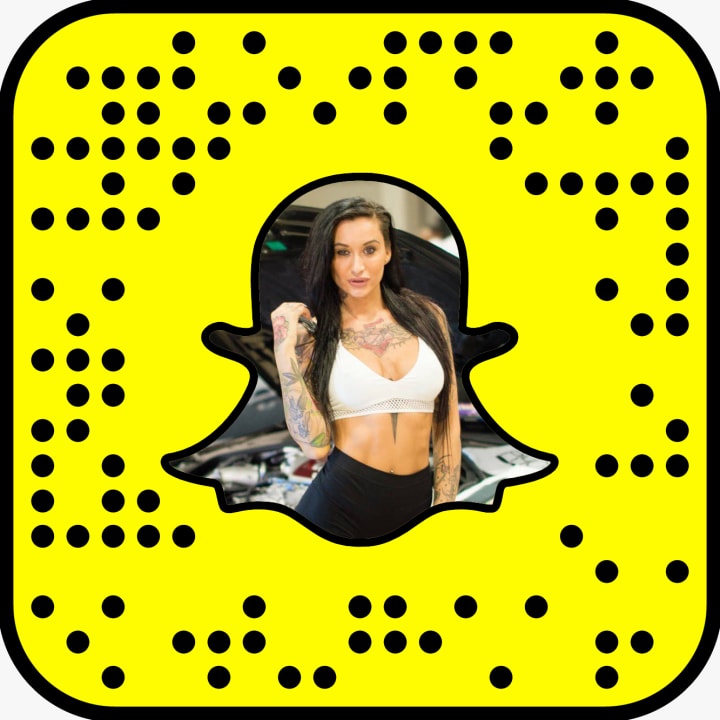 Alby Rydes has that bad-girl vibe that makes every guy weak in the knees, and when you see her in all her nude glory via Snapchat, it quickly becomes clear why her nude Snapchat stories are so popular.
She's sexy, she knows how to work it, and her body is absolutely stunning. Alby Rydes did the world a favor when she posted nudes online, and we're happy to report she's one of the hottest Snapchat accounts to follow today!
Follow rebellefleurxx on Snapchat
Bailey Bae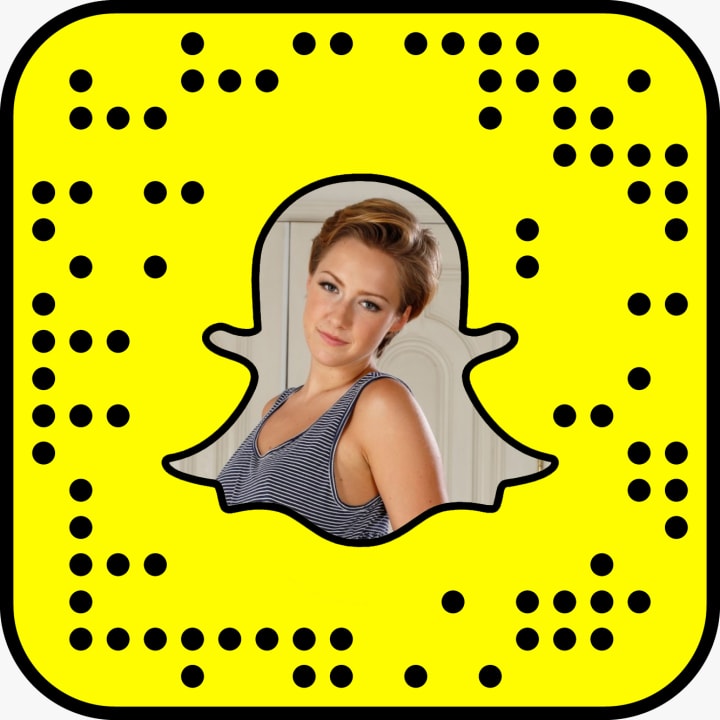 Bailey Bae is an adult film star unlike any other. Her beautiful brown eyes, short golden hair, and slender body has made her a hit among fans and porn companies alike. However, what really sets her apart is how well she can work it on camera—and that comes in full force when you see her super sexy Snaps!
Follow snapbaileybae on Snapchat
Bree Olson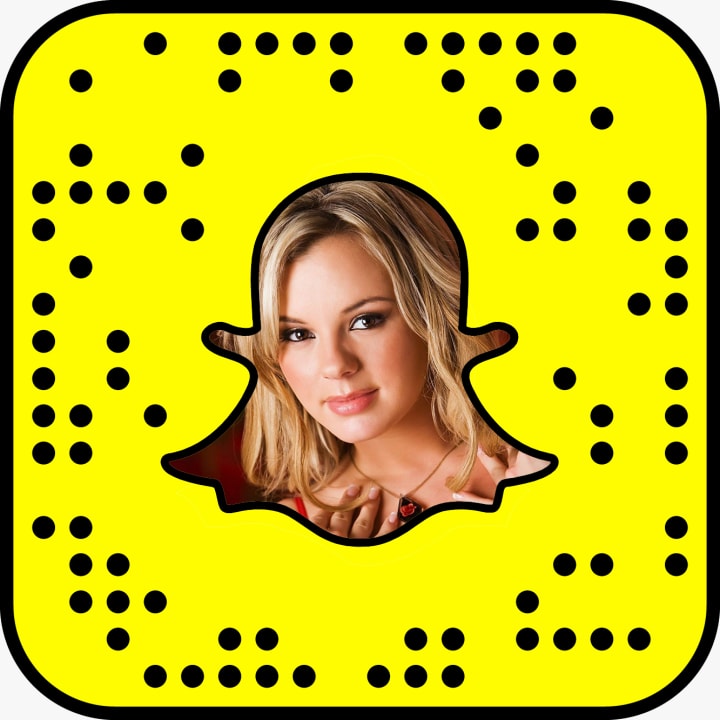 Bree Olson is one of those girls who has a wild streak, a porn star body, but a super innocent face. Perhaps that's why she's such a hugely popular adult film star—and why she ended up going into mainstream media.
Her awesome personality and her incredible physique is on full display in her Snapchat stories. Following her is a great life decision if you love sunny blonde bombshells who love to flaunt their figures online. That being said, nudes are not as common as they once were, but with a body like hers, she's still worth a follow.
Follow racheloberlin on Snapchat
Bree Olson also appears in the Sexiest Porn Star Snapchats.
Alina Li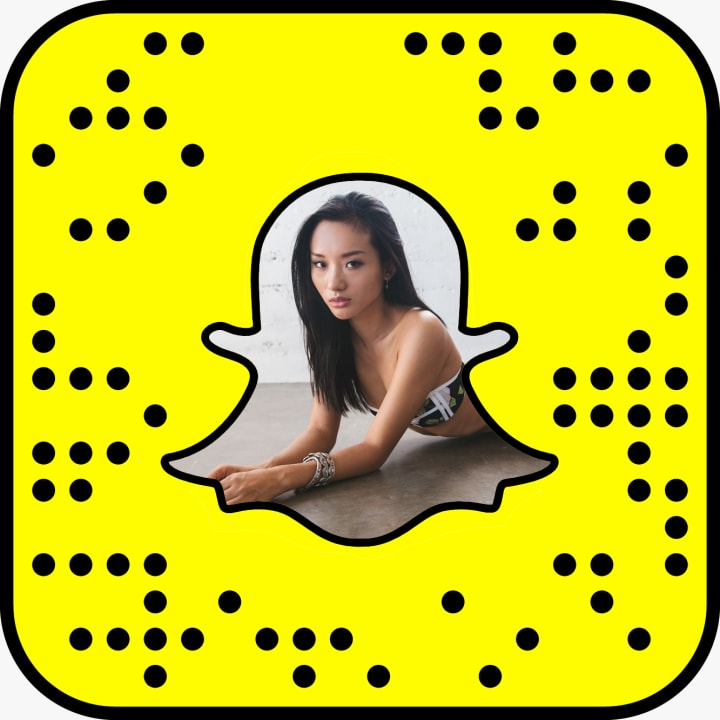 Enthusiastic, attentive, and seductive, Miss Alina Li's dirty snapchat is a marvel to watch. She is another petite showstopper just trying to please. Though she be sultry, she is also silky smooth, and anyone who has seen her in action can attest to the fact that she loves having a good time. With stints at CastingCouch, BangBros, and College Rules, you can be certain that her Snapchat stories are going to be full of memorable moments.
Follow missalinaxo on Snapchat
Lexi Belle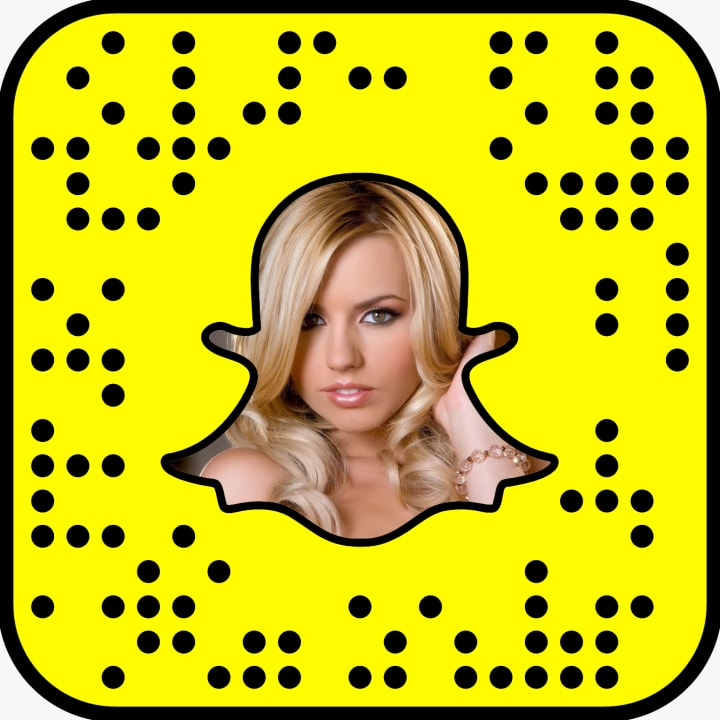 AVN award-winning actress Lexi Belle is one of those porn stars who knows exactly how to balance flaunting her wild side with showing her unique personal style. Lexi Belle's Snapchat has plenty of nude photos and sexy features.
She's incredibly popular, not only for her smashingly good looks, but for the fact that she has a ton of personality. Lexi Belle always knows how to be everyone's fantasy, and that's why she rules.
Follow schadenfreude87 on Snapchat
Lexi Belle also appears in the Cutest Porn Stars and Sexiest Porn Star Instagrams to Follow Right Now.
Daisy Marie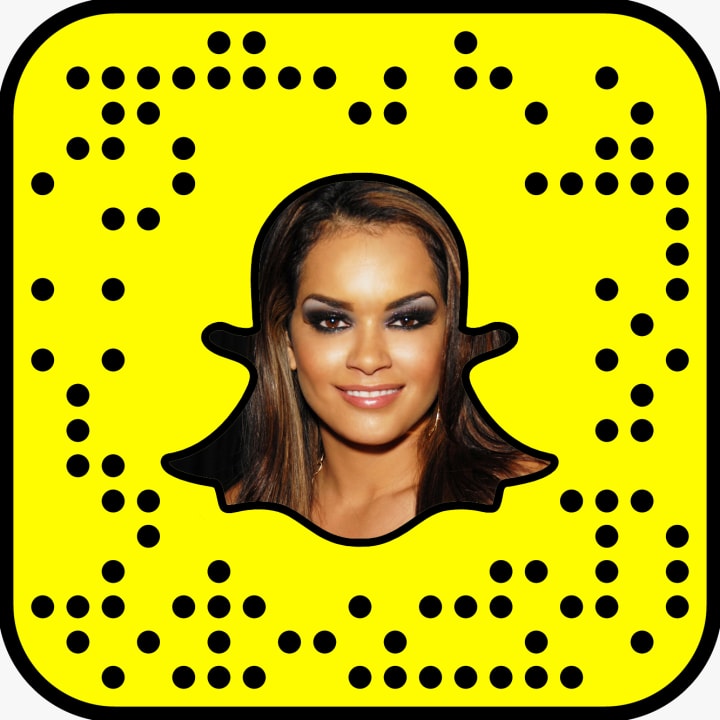 Let's face it, if you've been watching porn and you've needed a classic, 2017 AVN Hall of Famer Daisy Marie has probably come across your screen "one or two" times. Nobody can blame you, and following one of the biggest names in porn on Snapchat would certainly give you everything you need to get you through your day. Everything looks better from POV, and Daisy Marie never fails to impress.
Follow onedaisymarie on Snapchat
Abigail Mac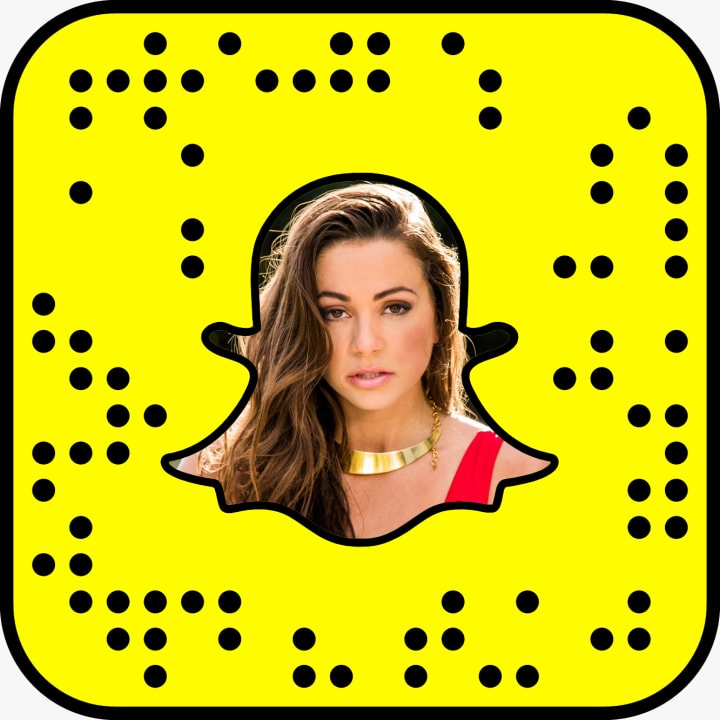 Abigail Mac has a very significant history in the adult film world, and when you see her Snaps, you'll understand why. Abigail Mac's got perfectly styled hair, beautiful eyes, and the pouty lips of Angelina Jolie.
She's gorgeous, she loves to do nude Snapchat stories, and that's why fans adore her. Better still, her chill and sexy-quirky personality shines through in every Snap.
Follow Msabigailmac on Snapchat
Abigail Mac also appears in Porn Stars with the Most Spectacular Boobs.
Dani Daniels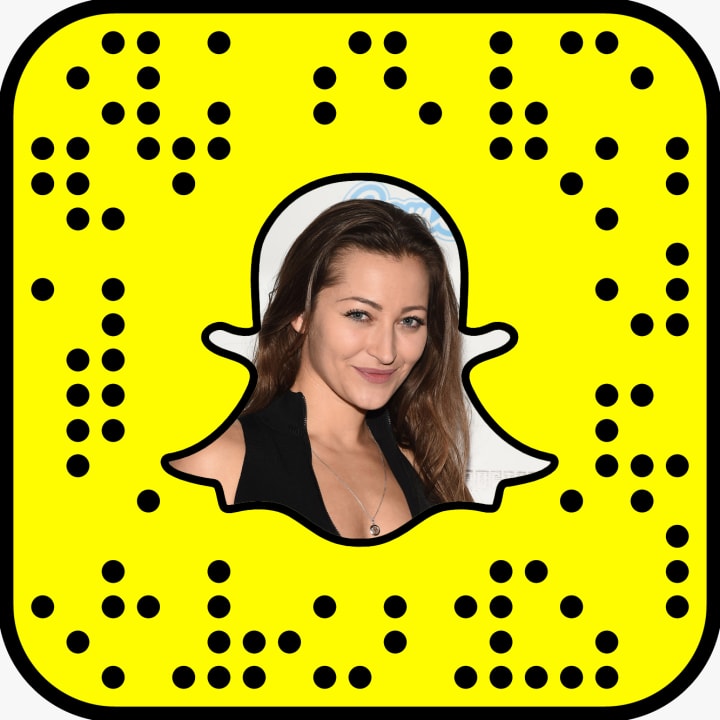 There are many, many nude Snapchat stories and adult film star Snapchat accounts out there—but few are as notorious as Dani Daniels. She's the kind of girl who makes magic happen on camera thanks to her incredibly perky breasts, her phenomenal booty, and her super long legs.
She looks innocent enough to pass for the girl next door, but has all the edgy, wild attitude of a true porn star. Needless to say, her videos and photos are definitely worth a peep.
Follow suckingallthed on Snapchat
Dani Daniels also appears in the Best Porn Star Snapchat Stories to Follow.
Rachael Madori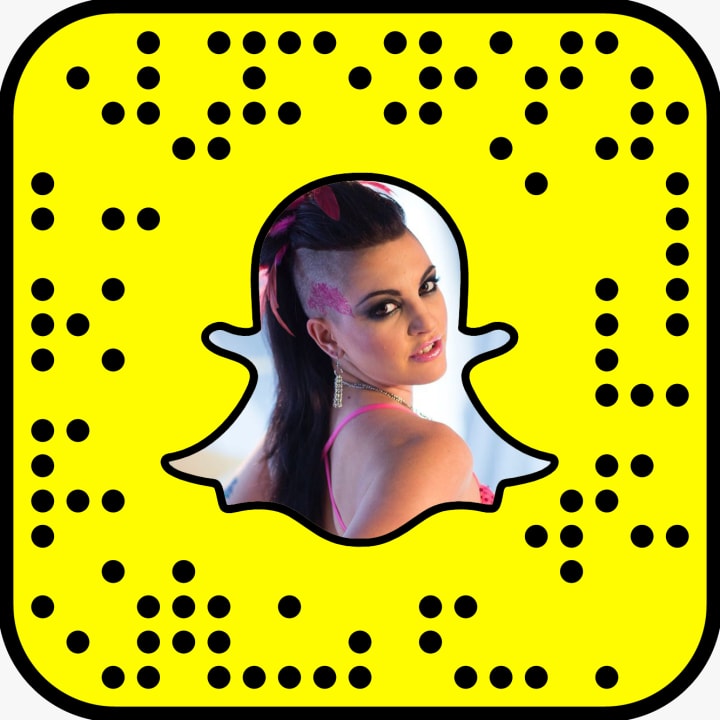 Fans of watching porn who love girls with gorgeous blonde hair, petite figures, and tons of sexy attitude will adore Rachael Madori. Her Snapchat stories give a really good glimpse at what her life is like—as well as what her boobies look like.
A little bit of eccentricity, a lotta bit a sexy, and tons of top quality nudes will make you fall in love with the uniquely glamorous Rachel Madori. She's just plain awesome like that.
Cassidy Klein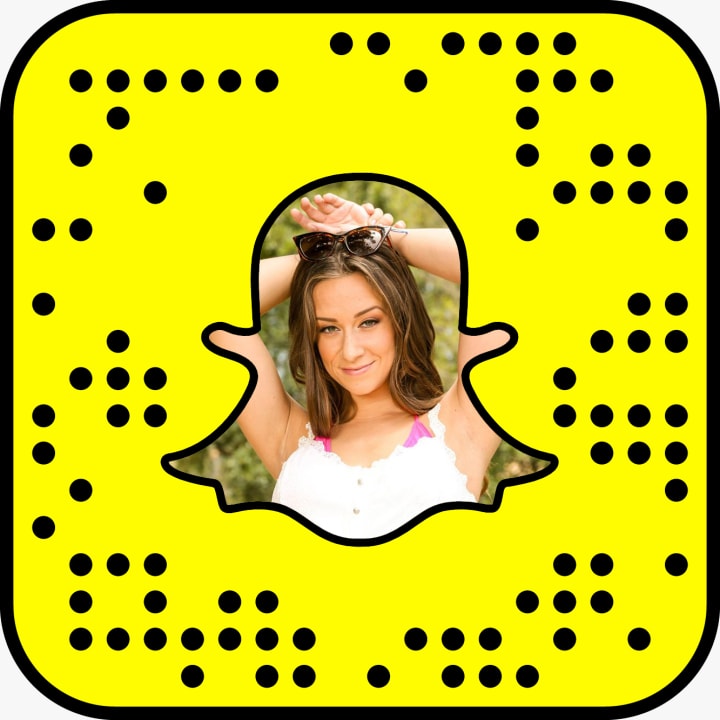 Anyone who has ever seen Cassidy Klein on screen might not have considered this before, but theatre training combined with 16 years of dance has made her an amazing performer. What not for her moves, her on-camera charisma is something fans are crazy about, and her social media accounts certainly haven't suffered because of it either. There's something about this Nubile Films starring, Team Skeet'ing, Naughty American veteran that makes you want to see her from every angle, and for those you still reading at home (and not already watching her videos), rest assured that she delivers.
Follow cassasslive on Snapchat
Asa Akira
Asa Akira is a porn star legend who, after years in the scene, still produces some of the hottest porn around. You can't work in the industry for years without good business sense, amazing looks, and a lot of planning.
Unsurprisingly, she has managed to expand her online following via both writing and a very strong social media presence. She knows how to pose for a sexy picture, and that's why her nude Snapchat posts have been some of the hottest we've ever seen.
Follow Asaholeakira on Snapchat
Asa Akira also appears in Beautiful Asian Porn Stars and Best Porn Star Autobiographies.
Romi Rain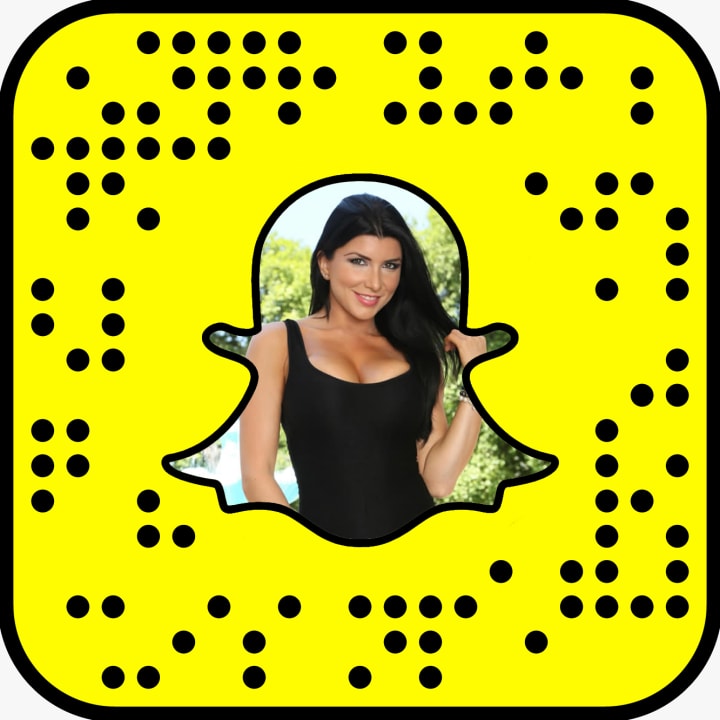 If you've not heard of Romi Rain, you are far too inexperienced to be reading this list. Starring in a number of films, you can check out her work on just as many platforms; including, BangBros, Brazzers, YouPorn, and RedTube, among a few others. Known for her work hard, play hard vibe (and her jaw-dropping snap stories), you'll understand why Romi Rain is an absolute legend.
Follow theromirain on Snapchat
Carter Cruise
Carter Cruise is one of those adult film stars that perfectly embodies the spirit of a wild party girl while still looking totally wholesome. She's fun, she's beautiful, she's slender, and she has the most gorgeous eyes we've seen in a while—and she flaunts it all in Snapchat.
Few of the best nude Snapchat stories are as entertaining as Carter Cruise's, and that's why we love seeing her posts. She's just an all-around awesome personality.
Follow cartercruise on Snapchat
Carter Cruise also appears in Porn Stars That Make Music and Most Successful Porn Stars.
Capture the Moment: Spectacles are sunglasses that Snap! Record from your perspective with the press of a button.
Up to 30 Seconds: Spectacles capture video, moment-by-moment. Record for 10, 20, or 30 seconds at a time!
Record in HD: Connect to Spectacles over Wi-Fi to import your Snaps in HD. You can send them on Snapchat, or export them to another app or your device's camera roll!
On-The-Go Charging: Spectacles can capture up to 100 Snaps on one charge. Power them back up in their charging case, which can hold up to 4 full charges at a time!
The Full Package: You'll receive a new pair of Spectacles, a charging case, a charging cable, a cleaning cloth, a quick start guide, and info about your 1-year warranty!
About the Creator
A group of inappropriate, unconventional & disruptive professionals. Some are women, some are men, some are straight, some are gay. All are Filthy.
Reader insights
Be the first to share your insights about this piece.
Add your insights