Porn Stars That Make Music
Some of the sexiest women in the world also make some of the sweetest sounds around.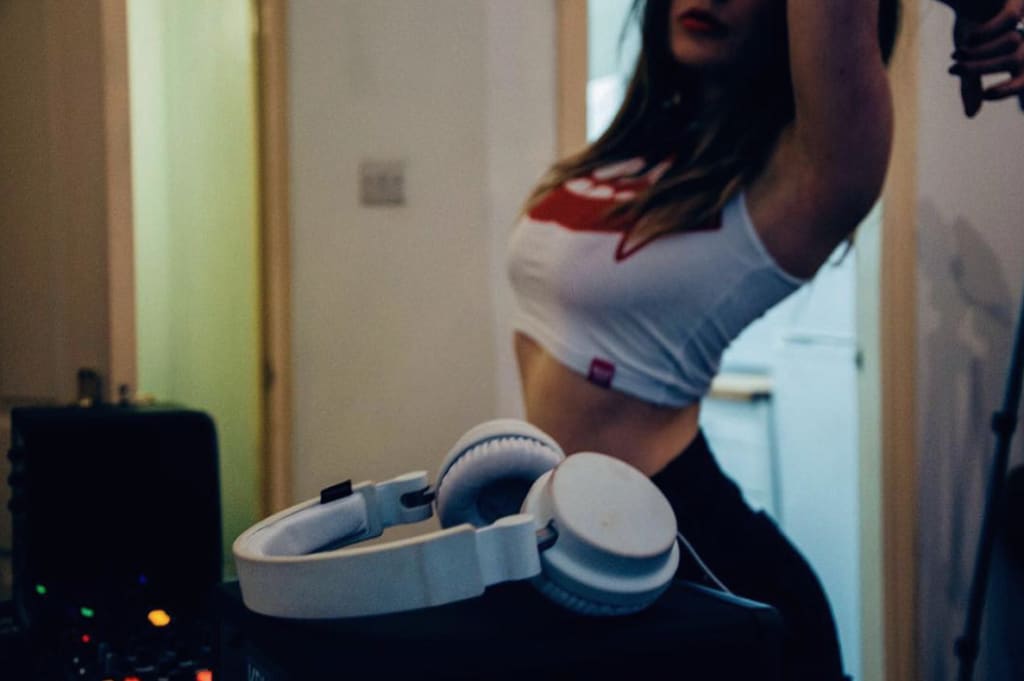 Most entertainment industries are linked in some way or another, allowing partakers to flit between genres with ease. Many musicians also act and vice versa, so it shouldn't come as a huge surprise that Porn is no different. Although slightly harder to slide into the mainstream market due to X rated google search results, some XXX starlets have managed to by pass the stigma, and break into music.
When I first got into porn it was sort of an accidental progression, but music has always been my number one passion, I began playing piano at age 5 and sung in musicals and shows my entire life. I'm a true believer in doing everything you love, and porn has given me the platform to be able to do so, much like these talented females:
Skin Diamond/Raylin Joy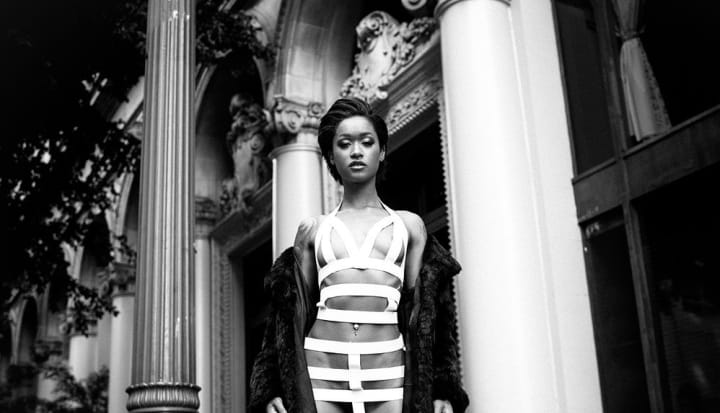 Starting out as a Gods Girl and going on to become one of the biggest names in Porn, Skin Diamond is a legend in her own right. What could this girl possibly do to be more legendary? Oh yeah, go and start a successful music career and, using her birth name 'Raylin Joy', move with ease and style into the music world, just like she was born to do.
Raylin Joy has a voice that sends shivers down my spine, knowing this girl through porn as one of the cutest yet filthiest females I have ever come across, I love seeing her take control and return to her musical roots. She's talented, passionate, intelligent and beautiful. What more could you ever ask for?
Head over to www.RaylinJoy.com for her latest releases and updates.
Carter Cruise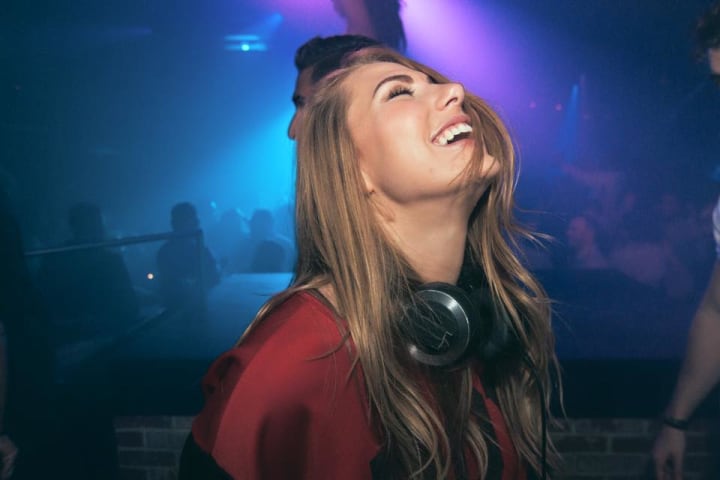 Carter won best new starlet at the 2015 AVN awards and then followed it up with an incredibly successful DJ career, alongside a contract with Axel Braun/Wicked Pictures. Carter's no fucks attitude paired with legitimate intelligence already makes her one to follow on all social platforms, pair that with her ability to create an epic mix and you have a winner. Carter was put on the musical map after her track with Style & Complete entitled 'Dunnit', since then she has DJed all over the USA. Recently showcasing her production talents with her first remix for Krewella and bringing out her own merchandise, Carter is proving she is the whole package. Seriously talented, seriously hot and seriously obsessed with Avocados…??? Head to www.Soundcloud.com/CarterCruise for all your musical needs.
Sasha Grey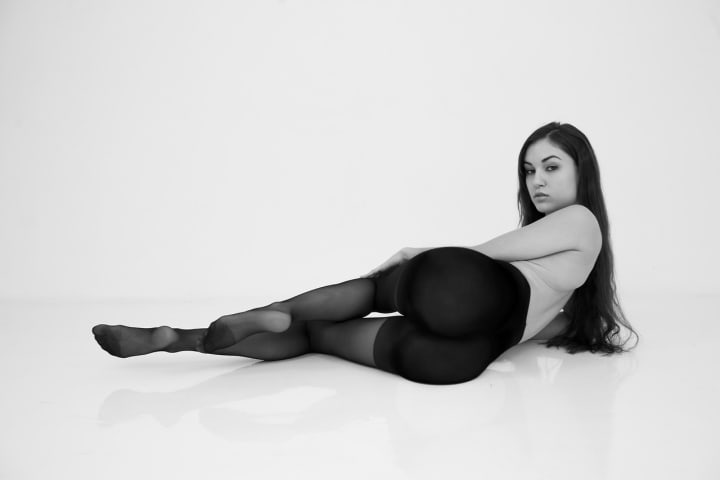 Boasting one of the smoothest transitions from hardcore to mainstream, Sasha Grey went from being one of the biggest names in porn (Terry Richardson shot her goddamn Penthouse spread) and shooting some of the filthiest movies to date, to DJ, author and actress. Her own feature length mainstream movie 'The Girlfriend Experience', a roll in Entourage, author of several books, and now a DJ and musician. Is there ANYTHING this girl doesn't do well?
Sasha is now more famous and successful as a musician and author then she ever was in porn, but she has become something of a sexual icon, mentioned whenever the word Porn Star is brought up and almost a household name. Sasha Grey is the poster girl for Porn turned SFW. Check out https://Soundcloud.com/SashaGrey for her sounds.
Jasmine Webb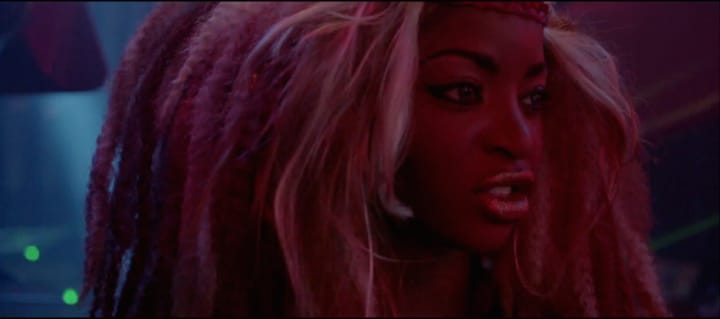 British, ebony beauty Jasmine Webb is one of the only stars on this list that is actively making porn along side her music. Easily making it work and proving that music and sex go hand in hand. Jasmine DJs as well as singing her own songs. Her hard work and dedication to her art paid off as she recently released a track called 'Down & Dirty' with Doghaus, the music video has scored almost 100k views on YouTube and counting.
Jasmine has been in the industry for almost 7 years and makes porn part of her sweet music. She even sang in one of her Brazzers scenes! Watching her fuck like a maniac whilst listening to her soft, purring blues vocals is the epitome of ecstasy.
Jessie Andrews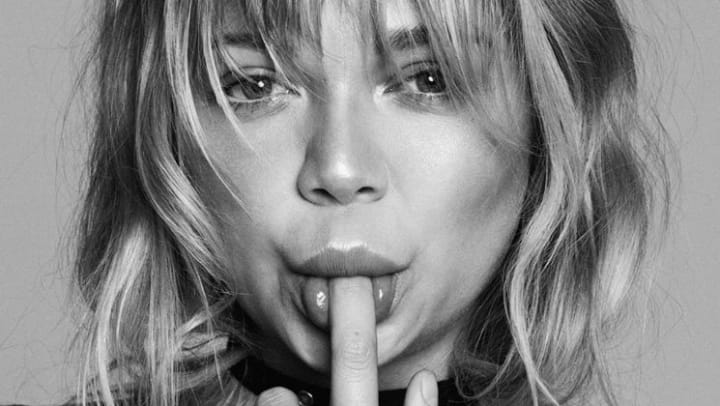 Jewellery designer, fashion model, DJ AND porn actress. Much like the other ladies on this list, Jessie Andrews is not just a pretty face. Boasting a wide range of hobbies, interests and talents that go way beyond being able to look amazing whilst fucking.
Jessie began her transition into music in 2012 with a remix of Anna Lunoe & Flume's 'I Met You', since then it has been a fast progression to touring the world djing to larger and larger crowds, including Ultra music festival in 2015. Currently concentrating more on her modelling, Jessie still DJs all over the world in between shooting and continues to immerse her followers on Instagram in her eventful and exciting life full of travels and beautiful women.
Check out www.JessieAndrewsOfficial.com for all of her updates.
Traci Lords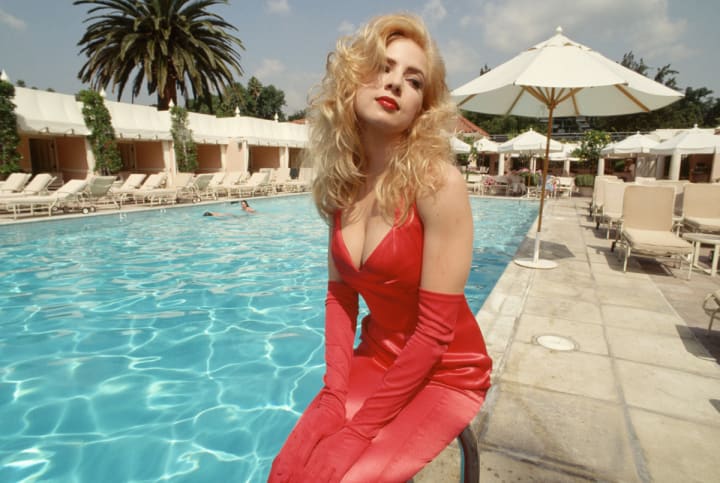 After achieving notoriety as an underage Porn Star in the mid 80's, her issue of Penthouse went on to become the magazine that sold more than any other copy of Penthouse. Ever. Now an actress, model, writer, producer, director AND singer, it's fair to say that she has utilised her scandalous fame well. Traci starred alongside Johnny Depp in John Waters on screen musical 'Cry Baby', which happens to be one of my favourite movies of all time and has a soundtrack that I actually borrowed two numbers from for my GCSE music exams! That being said, her part next to a very young and handsome Johnny Depp, is not why she is on my list.
Traci sang one of my favourite songs of all time, with one of my favourite bands of all time, the Manic Street Preachers. 'Little Baby Nothing' is essentially about a young, insecure, pretty girl used like a toy, for mens pleasure. The lyrics are both dark and beautiful, I particularly love the line 'You are pure, you are snow. We are the useless sluts that they mould'
Samantha Bentley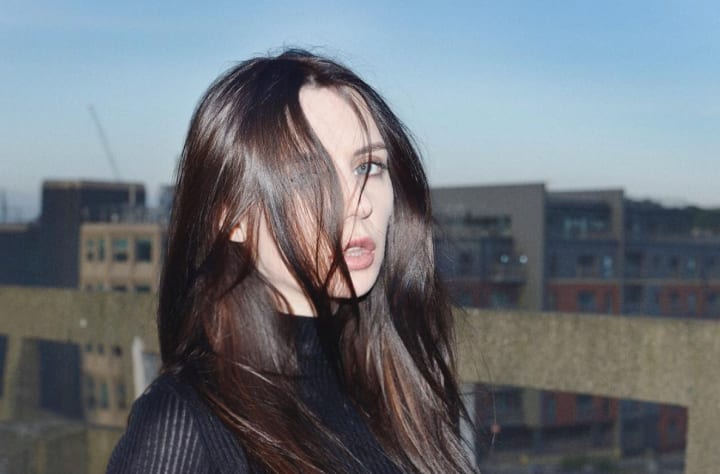 I have to put myself on this list, of course, I have been practicing and making music my entire life. Starting in musicals and playing classical piano, before lending my vocals to the glam rock outfit 'Drugdealer Cheerleader' when I was 18. I remained in the band for 2 years, touring the UK in the back of a transit van, playing the pub circuit to 10 people every night, but absolutely loving every minute of it. I left the band at age 20 when my work in the adult industry become too much to have a side career as a Rockstar that made no money. I still continued to play and write and earned my first vocal feature on Pendulums 2010 album 'Immersion'. I eventually began to DJ, I was taught how to mix after hanging out with a few DJs I have had the privilege of being close to. I then taught myself Ableton and began DJing (to myself and my boyfriend, in my house) my first ever public show was in wake of my appearance in Game Of Thrones, I landed myself a residency in London off the back of the show and since then I have been playing my particular brand of dark grime and dub all over Europe. My taste falls within darker and heavier music, I think it comes off the back of my love affair with rock and metal.
Much like Carter, I recently began producing, but have yet to release anything, I'm also laying my vocals down on some of my own tracks. So watch this space for original releases! But for now you can catch all my music updates over at www.BadBentley.com
About the Creator
Born and Bred Londoner, Mother to baby Roman and my two pooches, Plant Eater, Yoga and Aerial Teacher + Learner, Music Maker... was once in Game Of Thrones, was once a Penthouse Pet, used to win awards for getting naked.
Reader insights
Be the first to share your insights about this piece.
Add your insights