Best Porn Star Autobiographies
Industry veterans and novice porn stars put pen to paper to tell us what really goes down offscreen and behind the scenes.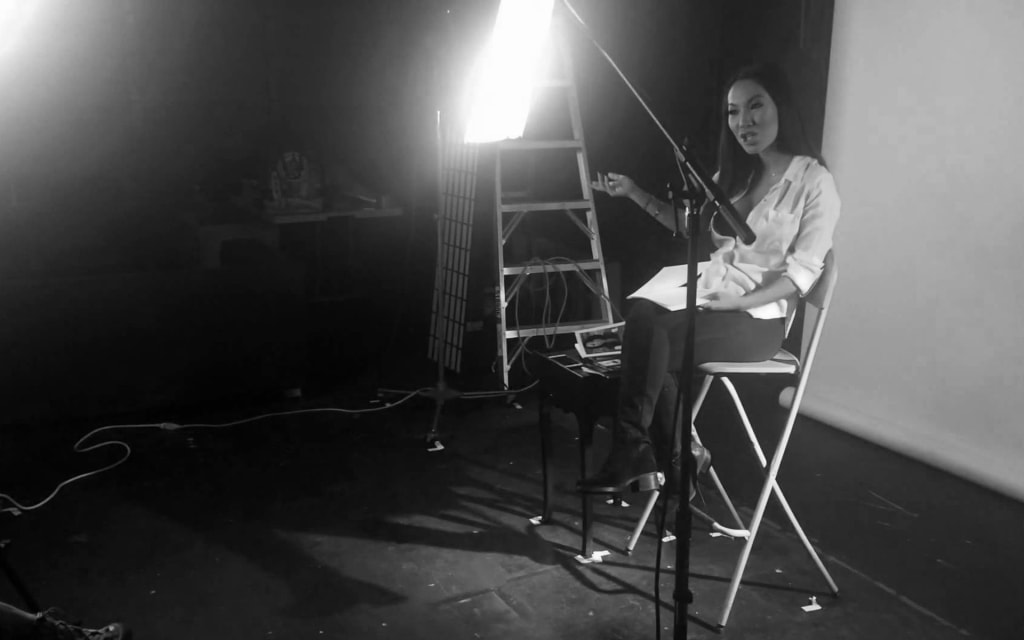 Whether or not you're a regular pornography watcher, the very notion that such an industry exists means something to everyone. For some, porn is a perfectly normal, perfectly healthy ode to human sexuality (as it should be), while to others, the thought of watching smut unfold onscreen is off-putting. In this way, to define adult film performers as simply that—porn stars—often does not adequately convey the full scope of this industry's influence on everything from feminism to sexual liberation to freedom of expression. Luckily, the often misguided speculation from outsiders is tempered by those porn stars that put pen to paper and tell us what really goes on behind the scenes. Some porn stars write of humorous situations, some divulge emotional pain, some speak to having broken the porn star mold in some way; all, though, are incredibly insightful. Here are the best porn star autobiographies written by industry veterans and newcomers alike.
Coming Out Like A Porn Star Edited by Jiz Lee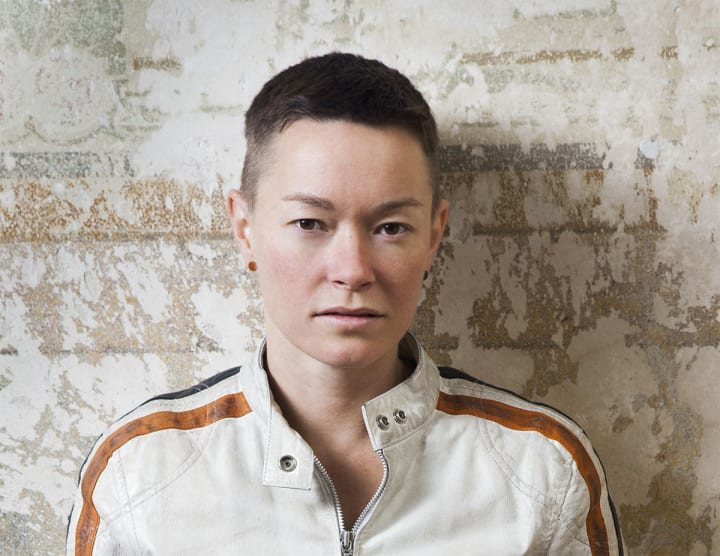 There are assumptions that we don't have boundaries, that we will do anything sexual for money, and that we will not enjoy it...that we don't have families, partners or children, and that if we have parents, they must be disgusted by us. I hope some of the stories in this book can change these misconceptions.
This is not so much a single autobiography as it is a series of them; In
Coming Out Like A Porn Star: Essays on Pornography, Protection, and Privacy
, veteran gender queer porn star Jiz Lee tackles a rather obvious but largely unasked question when it comes to porn stars' personal lives:
What do their families think?
The book, edited by Lee and comprised of personal accounts from a diverse and carefully curated set of adult entertainers (including Stoya and Joanna Angel), highlights each porn star's unique and difficult experience of "coming out" as such to their parents, siblings, friends, and communities. Jiz Lee is no stranger to powerful and poignant projects and advocacy work, and this endeavor proves no different—the book offers readers a chance to see beyond the porn and into the stars' hearts and psyches.
Follow the author on Twitter @jizlee
We Did Porn by Zak Smith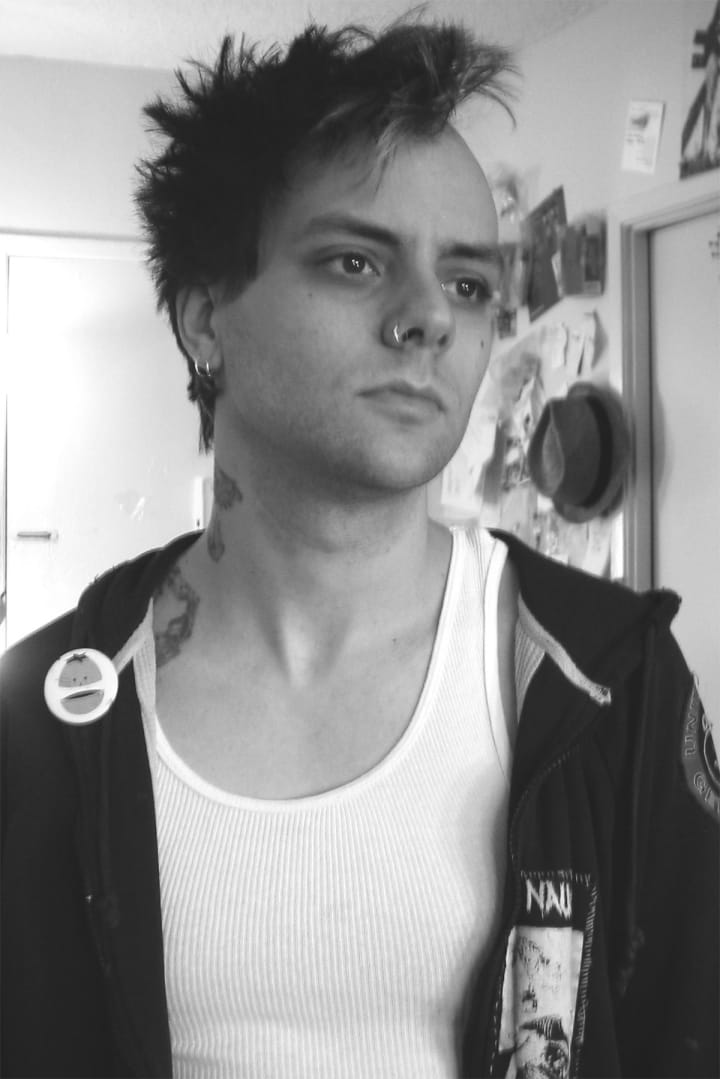 I get back to New York. I see my friends. We talk. "Zak may be the only person we may ever know who has a real porn name, and not just some porn name that...""Not like the porn-name game.""Right, 'cause then my name would be Starchy Third."
Zak Smith's is a tale of 'The Artist Becoming Art', if that expression can be applied to alt-porn. This punk artist and indie icon first made his mark on the New York art scene with his series of drawings depicting film stars in the "naked girl business," - the porn business - only to take a nose-dive into said business himself. We Did Porn by Zak Smith, indie artist, is an autobiographical account of his stint performing onscreen as Zak Sabbath, indie porn star. His story about going from outsider to insider in this strange world of alternative pornography provides a new understanding of this world that's hard to know, and of its constituents that most of us have never tried to.
Follow the author on Twitter @ZakSmithSabbath
The Secret Lives of Hyapatia Lee by Hyapatia Lee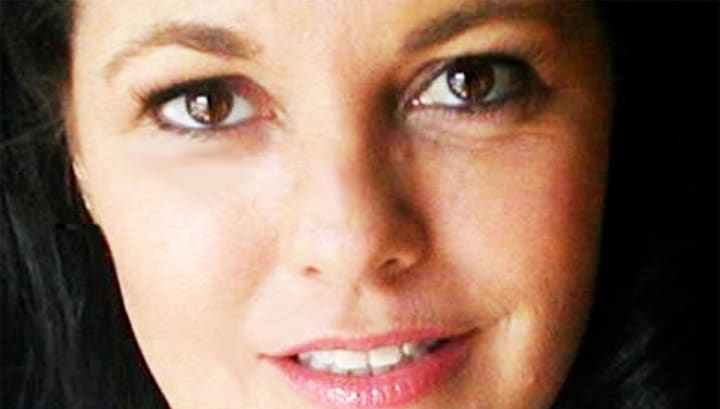 As the first Native American porn star, I show you how this line of work is seen in the eyes of my religion and culture and I share some of the healing ceremonies I have experienced.
As an adult film actress, during the "Golden Age of Porn" of the 70s and 80s, ex-porn star Hyapatia Lee was at the time the first and only one of Native American descent. She has continuously meditated on her experiences in the decades since, as she moved through various achievements as a musician, cannabis writer and eventually, a Native Healer. In her autobiography The Secret Lives of Hyapatia Lee, the ex-porn star shares a unique and enlightening perspective on the porn industry, and her beliefs as to its role in spirituality.Follow the author on Twitter @HyapatiaLee
Confessions Of A Transsexual Porn Star by Meghan Chavalier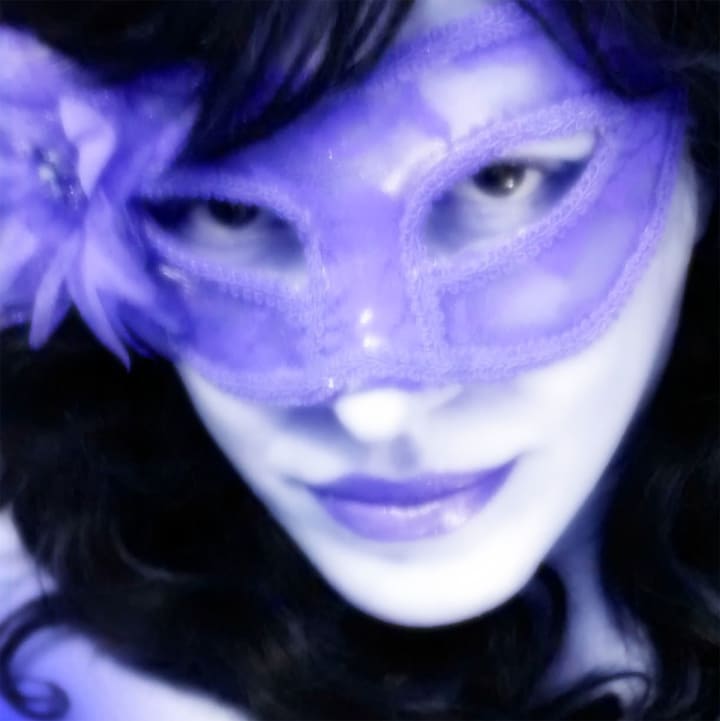 "Congratulations, it's a boy!" I was born Keith James, March 22, 1969 in Bessemer Michigan. I think it's really amazing that parents have these huge dreams for their children.
The unifying theme of nearly all porn star memoirs is that, no matter how positive a person's experience was, working in the adult entertainment industry, putting their sexuality out there for the world to see, is emotionally taxing. This reality is all the more compounded in a case like Meghan Chavalier's, whose autobiography Confessions of A Transsexual Porn Star tells of her rare story of a young boy from a small town who became a woman, and then the premier trans porn stars in the world. Chavalier's account covers her gender transition, her rough upbringing, and what it's like to be a trans adult film star and navigate her newfound sexuality in an industry where sex is the prime commodity.
Follow the author on Twitter @MeghanChavalier
Dirty Thirty by Asa Akira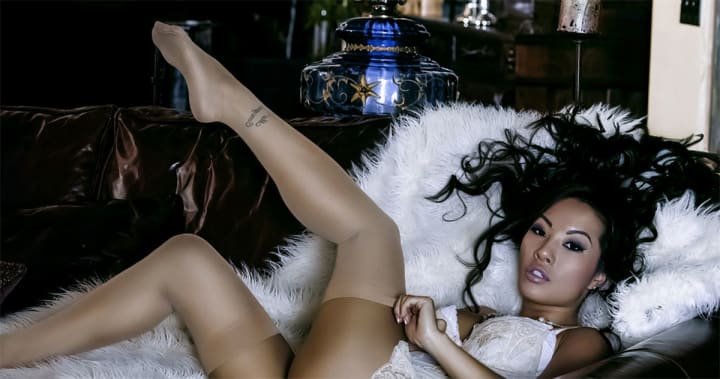 Like everything else in my life, my version of the thirty-year-old panic attack was the porno version. Was it over for me? Was I officially a MILF now? Were people no longer interested in my gaping asshole?
Just like the mainstream film industry, in the porn biz, looks are everything. While time might be more or less kind to an individual, at some point or another every porn star must face the inevitability of aging and contemplate how they plan to combat or embrace their loosening skin, sagging breasts, and newly emerged crow's feet. Now, I will not insinuate that porn star and author Asa Akira has any semblance of those three characteristics yet (au contraire), but her autobiography Dirty Thirty: A Memoir certainly speaks to those themes, in that turning a milestone age often evokes thoughts about what's to come. In the book Akira, who's still very much in the throes of porn stardom, looks back and forward at her career and gives insight into what it's like to turn the big 3-0 while still constantly on display. The series of essays that comprise Dirty Thirty are personal, funny, thoughtful and will resonate with anyone in a state of transition.
Follow the author on Twitter @AsaAkira
How To Make Love Like A Porn Star by Jenna Jameson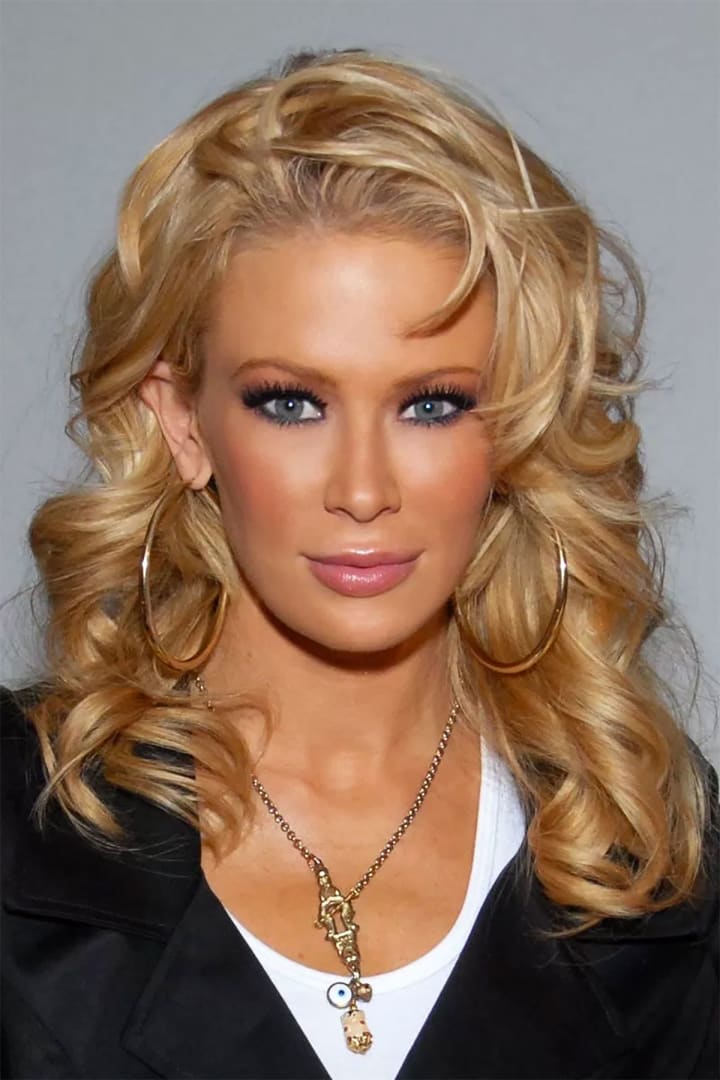 "Ultimately, what really matters is not just the experiences you have at a young age, but whether or not you are equipped-by your parents, by your genetics, by your education-to survive and deal with them."
Officially, Jenna Jameson is retired from pornography, but unofficially, she remains the perfect archetype of pornography and star power in the internet age. The world's most famous porn star is everywhere, not only by virtue of her wide range of businesses (like ClubJenna, her adult entertainment internet empire) and promotional tactics but as a result of her huge global following of devoted fans and oglers. It's no surprise, then, that the former porn stars' autobiography How to Make Love Like a Porn Star: A Cautionary Tale was a New York Times best seller, and brought her mainstream star power to new heights. Jameson's memoir is honest and revealing; it covers a large portion of her life, from her childhood to her start in show business as a stripper, as well as the tough times she endured including multiple rapes, drug addiction and unhappy relationships.
Follow the author on Twitter @jennajameson
Girlvert by Oriana Small aka Ashley Blue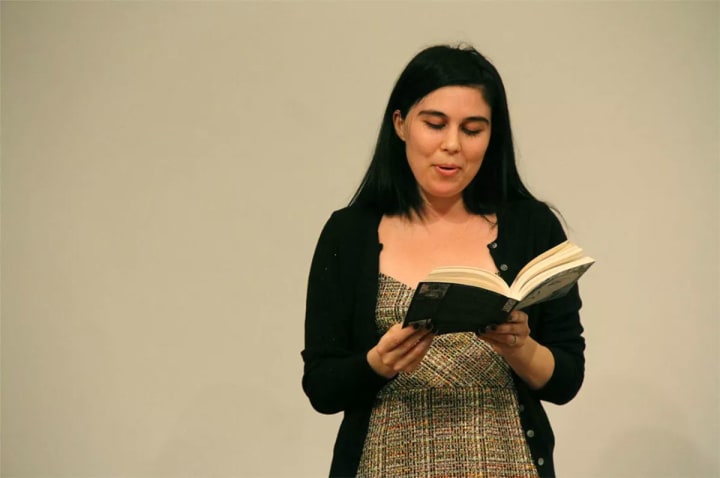 "I don't need to fuck anyone to win an award for fucking."
As a porn star, Ashley Blue spent a decade immersed in the surreal, drug and sex-laden bubble of the Los Angeles porn industry. Now, having since extracted herself from the porn star lifestyle, ex-adult film actress Oriana Small (Ashley Blue's birth name) reflects back on this time in her life. In her autobiography Girlvert: A Porno Memoir, Small's portrayal of a sometimes rough industry is a brutally honest one, yet her tone remains entirely non-judgemental. Instead, readers will find that her story is a happy one, as she comes out the other side a stronger and wiser woman.
Follow the author on Twitter @girlvert
Lights, Camera, Sex by Christy Canyon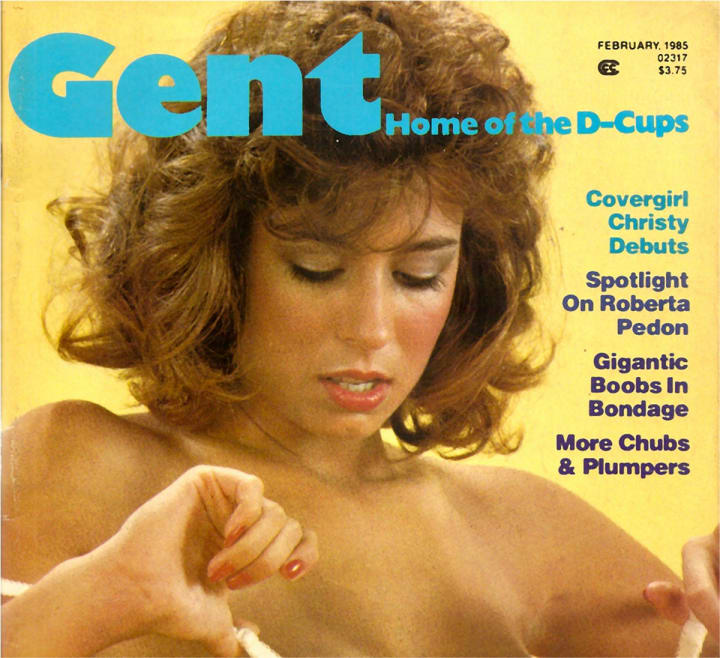 I cringed at the thought of Jim looking at my naked body on film. Now he would see my imperfections...My boobs, that were once my asset in getting all the boy's attention, were now just an embarrassment to me. Was it my boobs that embarrassed me or was it just an overall shame since my parents had disowned me?
For anyone that wants to be privy to all of the ins and outs of the porn industry, from the nitty gritty to the big picture musings, Christy Canyon's tell all autobiography, aptly titled Lights, Camera Sex, will fascinate you. She was in the adult film industry well before pornography became proliferated throughout the vast expanse of the internet, which provides a fascinating and candid perspective on the casting process, having sex on camera, being on full display, and her feelings about it all as she looks back.
Follow the author on Twitter @ChristyCanyon11
The Naked Truth by Sasha Cream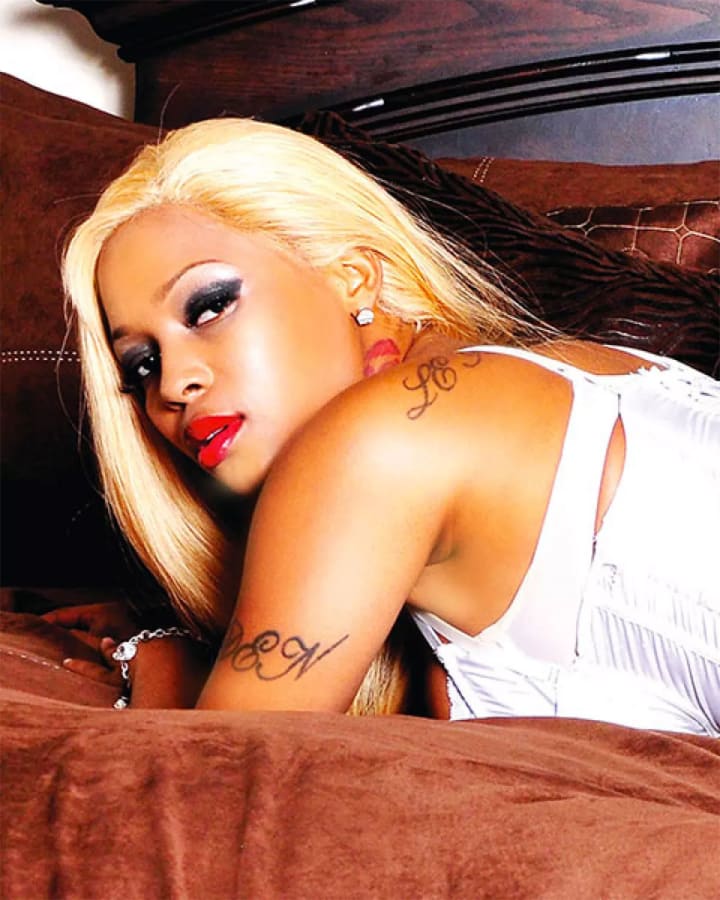 When it comes to premier adult entertainment, the name Sasha Cream describes an alluring beauty and a seductive experience.
All fact, no fiction. If ever there was an antidote to 'celebrity mystique', to the notion that with fame and fortune necessarily comes perfection and invincibility, porn star Sasha Cream is it. In her autobiography, The Naked Truth, Sasha tells all, not just about the inner workings of the porn world itself, but about the underratedly frequent intermingling that occurs between porn celebrities and mainstream Hollywood ones. As told by Ms. Cream, singer Cee Lo Green has peculiar sexual fantasies, basketball stars engage in clandestine sexual rendezvous and that more often then you'd think, the lap of luxury isn't all that it's cracked up to be. Along with scandalous stories, Sasha Cream chronicles her journey to porn stardom, and what the industry has taught her about sex, money, power and the underbelly of perpetual exposure.
Follow the author on Twitter @sashacream