21 NSFW Photographers to Follow on Instagram
Add some heat to your Instagram feed with these NSFW photographers.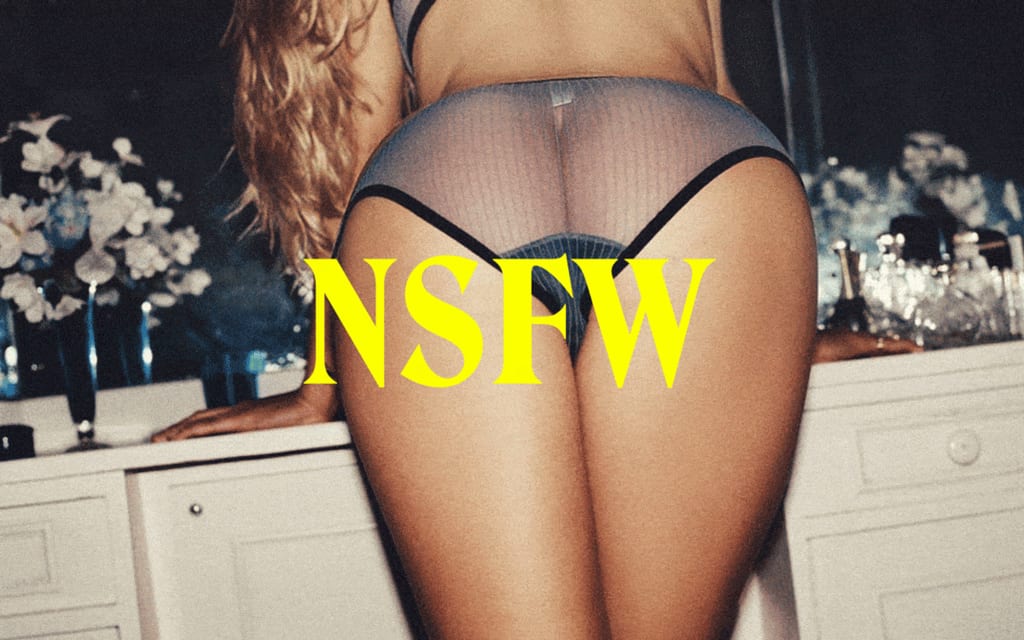 "Photographers use their cameras as tools of exploration, passports to inner sanctums, instruments for change. Their images are proof that photography matters—now more than ever." - by Robert Draper
Alessandro Casagrande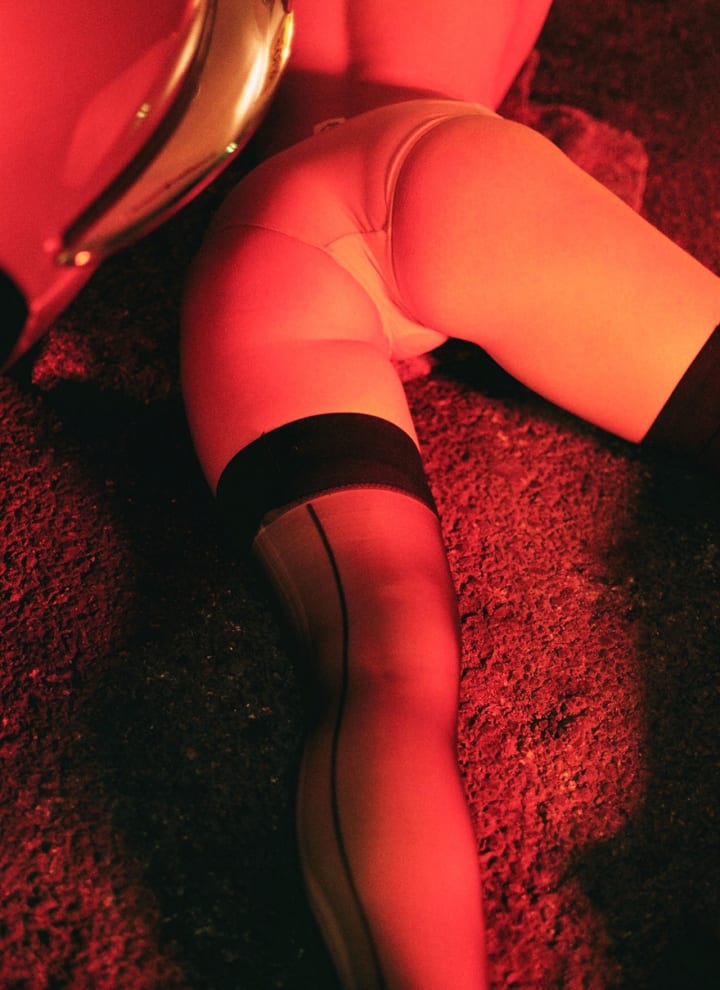 Alessandro Casagrande states, "Through their eyes, through their beauty I can capture that sense of loss and desire that everyone enclosed. Women allow us to dream. I consider myself lucky and privileged to be able to express myself with my work" (Interview).
Kesler Tran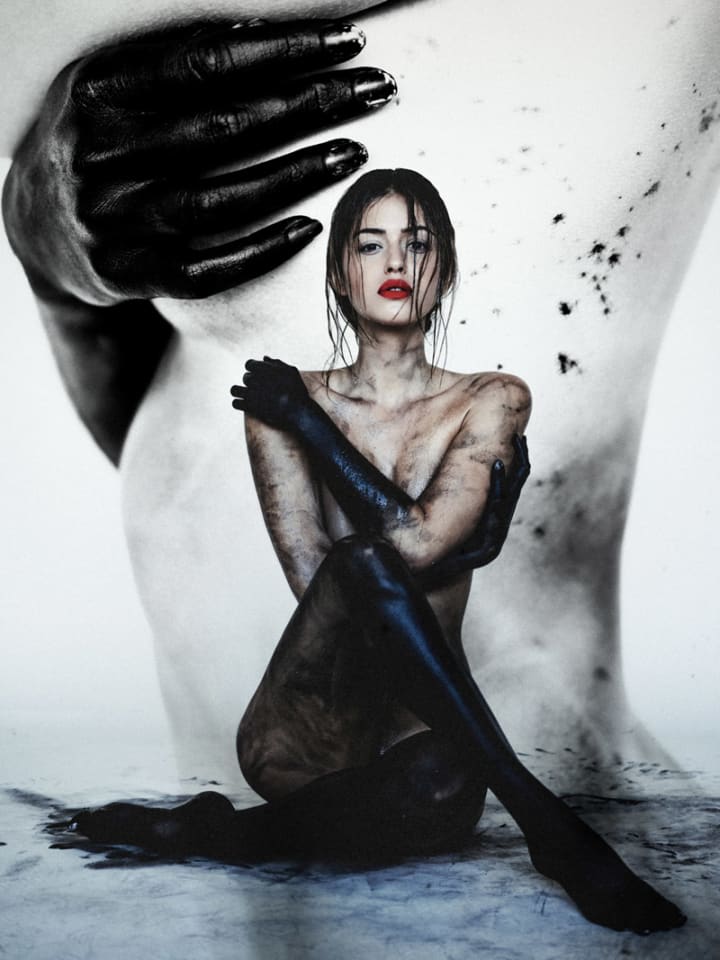 Kesler Tran is a photographer based out of Los Angeles and New York specializing in fashion, editorial, and beauty. When asked "What is your favorite subject to shoot?" he replied "Female models" - read the entire interview with Tran.
Brydie Mack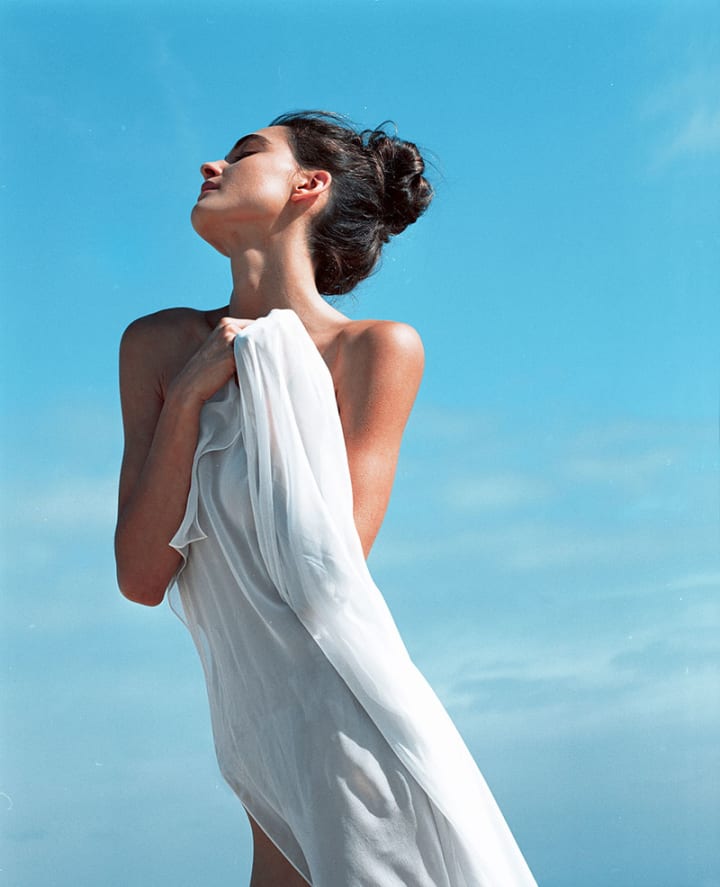 Brydie Mack is a creative director, photographer & stylist based in Sydney, Australia. An education at Whitehouse Institute of Design has allowed Brydie to develop a well-trained eye for style & successfully freelance both in Australia & overseas. Her work is heavily inspired by photographers from eras past - all reflecting her raw, minimal aesthetic & strong appreciation of the female form.
Henrik Purienne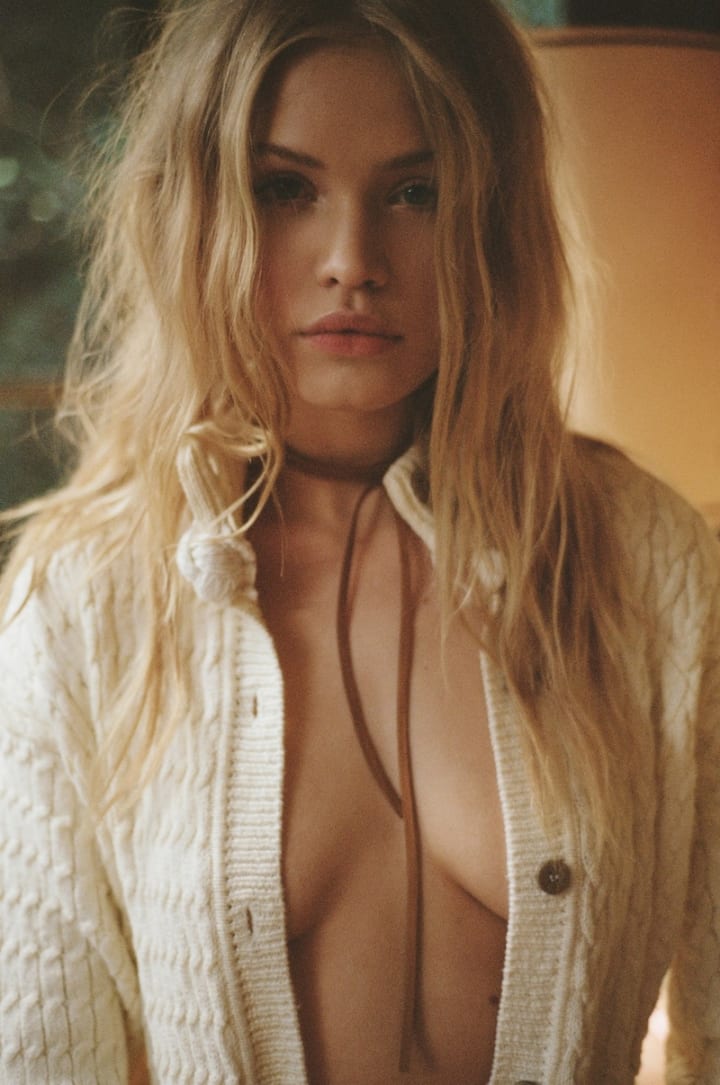 "As an internationally-renowned photographer and film director, South African-born Henrik Purienne became known for his female-centric photography and vintage aesthetic. Adding to that his role as the Editor-In-Chief and Founder of the international fashion and culture publication, Mirage Magazine, Purienne always has us wondering what he'll do next." - read the entire interview with Purienne.
Olivier Zahm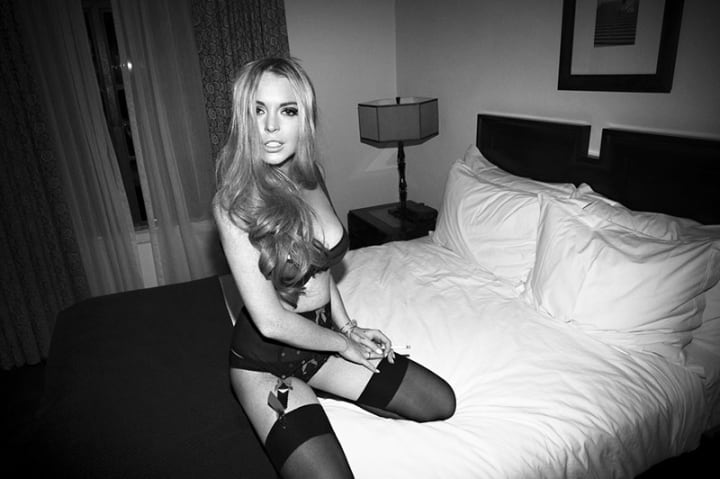 Olivier Zahm is the founder of PURPLE @purplefashionmagazine. He is an art director, curator, art critic, and photographer. Located in Paris and NY.
David Bellemere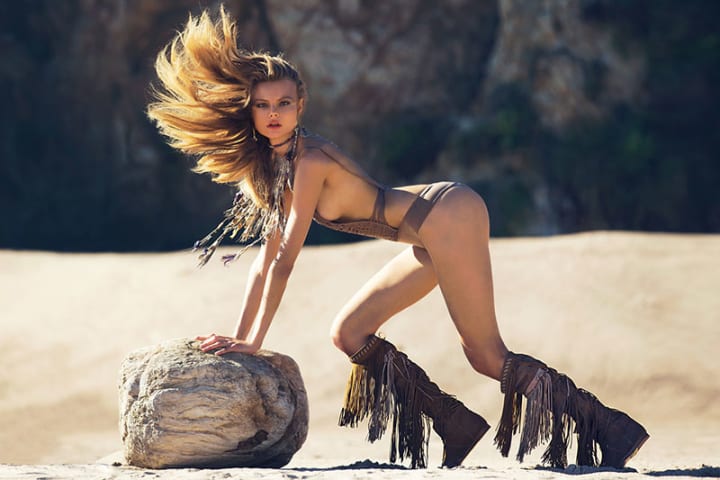 David Bellemere was born and raised in Paris. In high school Bellemere discovered photography but in college he, himself, was discovered by several french magazines that commissioned him. He is recognized for his use of light, color, and composition. His photos can be described as sensual, delicate, and feminine. Bellemere's work has appeared in magazines such as Italian Marie Claire, French Playboy, Vogue Paris and Vogue UK; his advertising clients include Hermés (Eau des Merveilles), Zadig & Voltaire and Charles Jourdan. Bellemere is also the main photogrpaher for Victoria's Secret.
Tony Kelly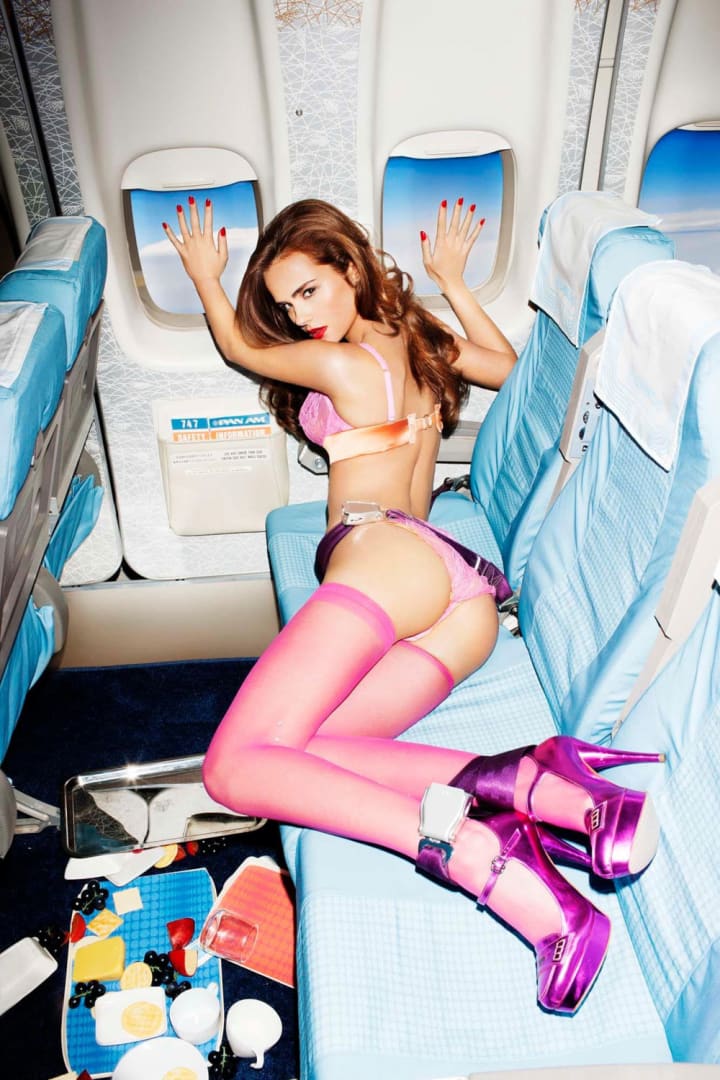 Tony Kelly was born in Dublin. Kelly's photographs are of sexy, beautiful men and women. They are emotional, ferocious, and colorful. He captures the moment in time so sophisticatedly and beautifully; there is no other photographer like him.
Luigi & Iango
Luigi Murenu and Iango Henzi are an unbelievable fashion photography duo. Luigi and Iango share a creative passion for beauty are represented by Streeters, which is a global management agency representing artists in the creative services industry.
Sergey Korolkov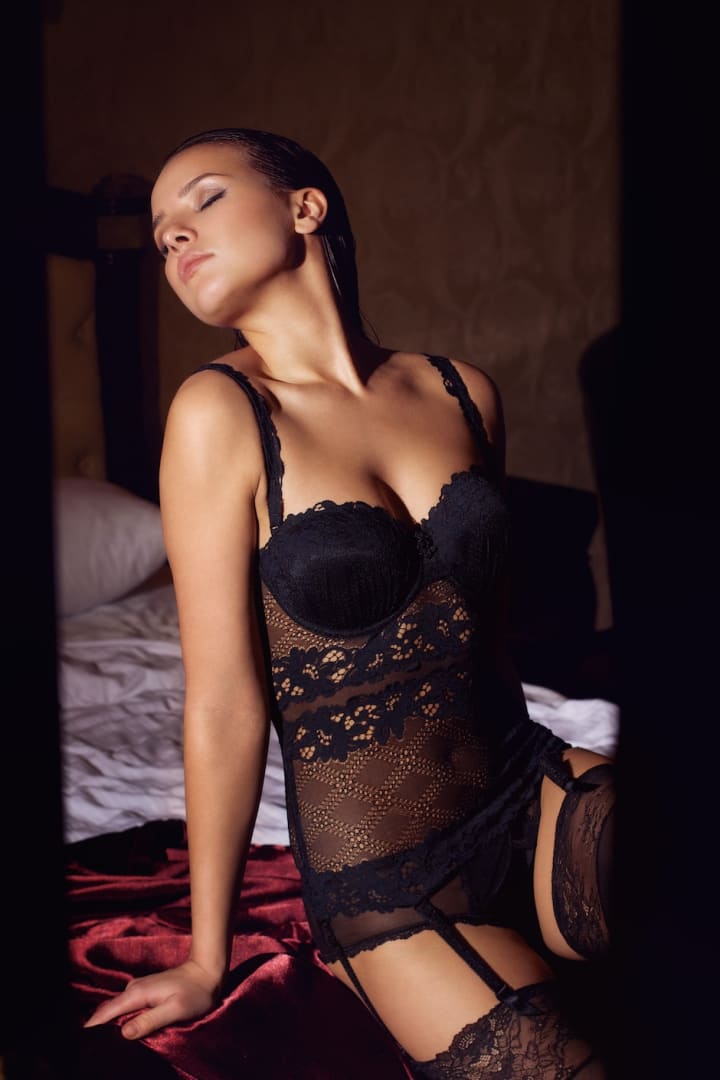 "I engaged in photography in the beginning of 2009 and it's not just my hobby. Photo shooting is my passion or even more. I'd like to show people being at their best. I want them to look gorgeous so I add charm, glamour and some style. I'm not really fond of a traditional photoshoot. It's boring. I prefer so-called «an esthetics of a casual shot». I try to create an atmosphere where a person feels at ease. It's the main secret of my photos. I dislike posing and the camera between me and a model, that's why I try to do my the best in order to make this fact unnoticeable. At this moment all occurs in a flash. It's needed to catch the person's essence for fraction of a second. This method allows me to make a lot of magnificent pictures, it is colorful, attractive, reflecting you in the best display of happiness." - Sergey Korolkov
Gilles Bensimon
Gilles Francis Charles Bensimon is a French fashion photographer and the former International Creative Director of Elle magazine. He has also made guest appearances on the reality television series America's Next Top Model.
Peter Coulson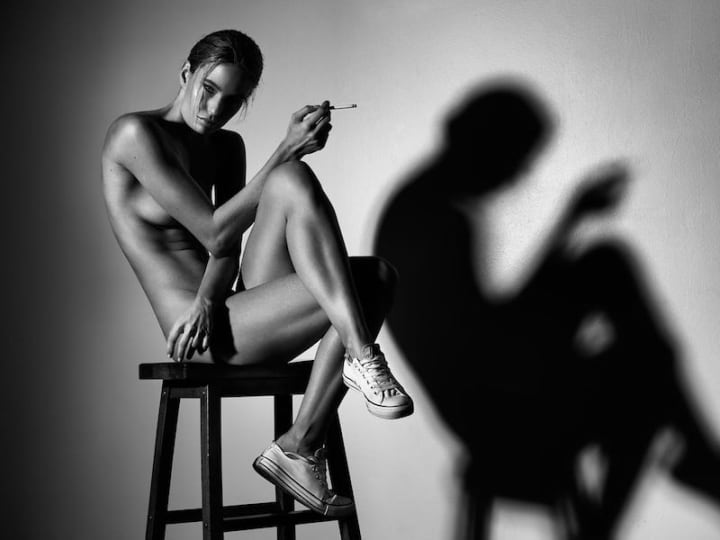 Peter Coulson is a fashion photographer based in Melbourne Australia. He has won multiple awards and shoots campaigns for clients internationally. "I specialize in beauty, fashion and fetish Photography. Mixing a range of styles and fusing the latest fashion trends with my personal conceptual reflections. My images are strong, sensual and mysteriously elegant with a twist of my screwed up sense of humor."
Emanuele Ferrari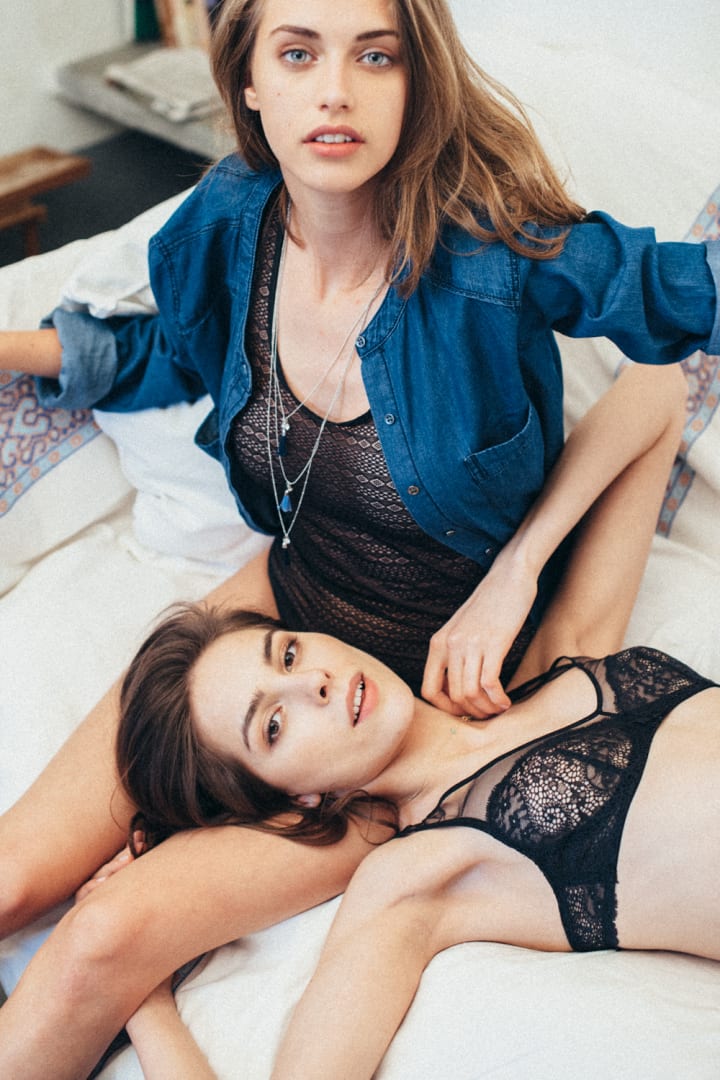 Emanuele Ferrari is an Italian photographer and art director based in Milan. His photos are delicate and sensual. He captures the female physique just perfectly.
Steven Klein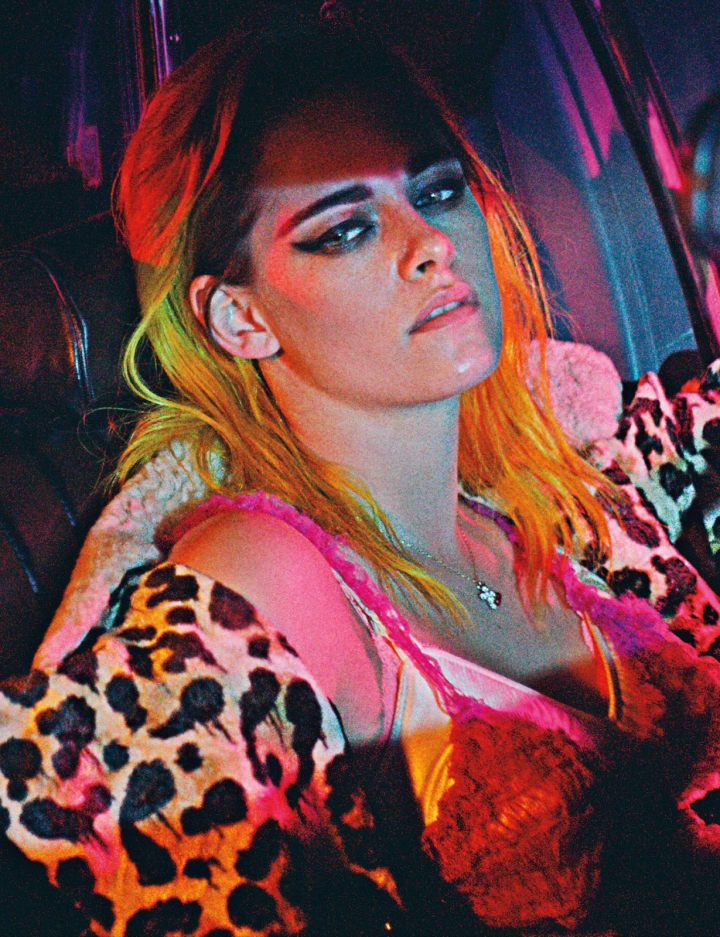 Born on April 30, 1965 is an American photographer based in New York. New York magazine states "Steven Klein has become the fashion world's current superstar by understanding how to be transgressive and commercial at the same time."
Jonathan Leder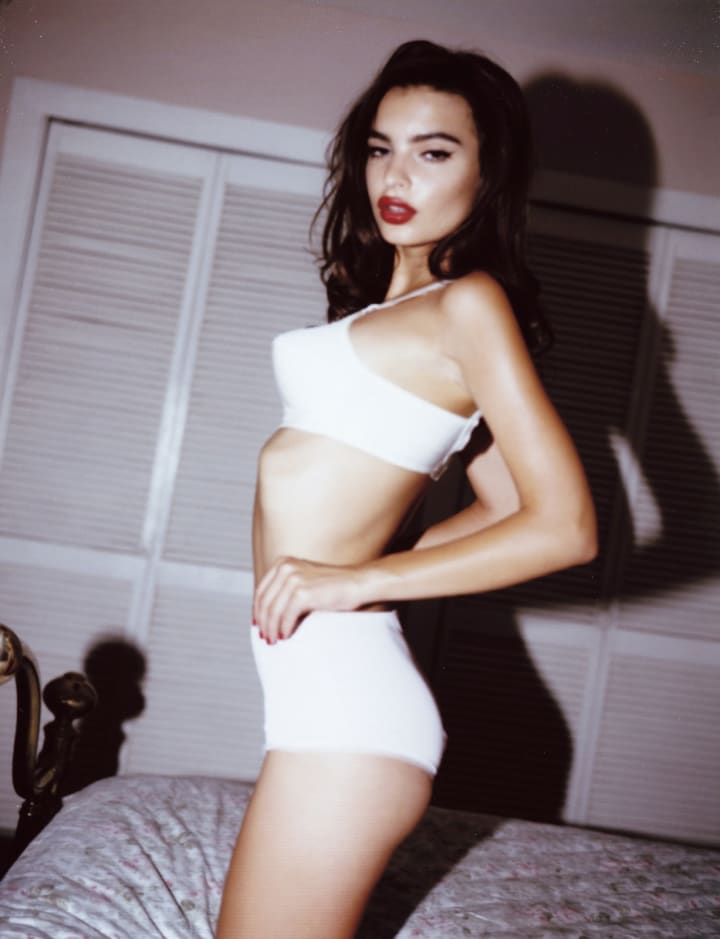 "Photography was invented so that we can experience the erotic fantasy worlds captured by photographers like Jonathan Leder. Never has a woman looked so supple and beautiful – either draped over a flower patterned motel bed, straddling a motorcycle or perched like a kitten in the grass - than in Leder's dizzyingly tantalizing images." - read the entire interview with Leder.
Cameron Hammond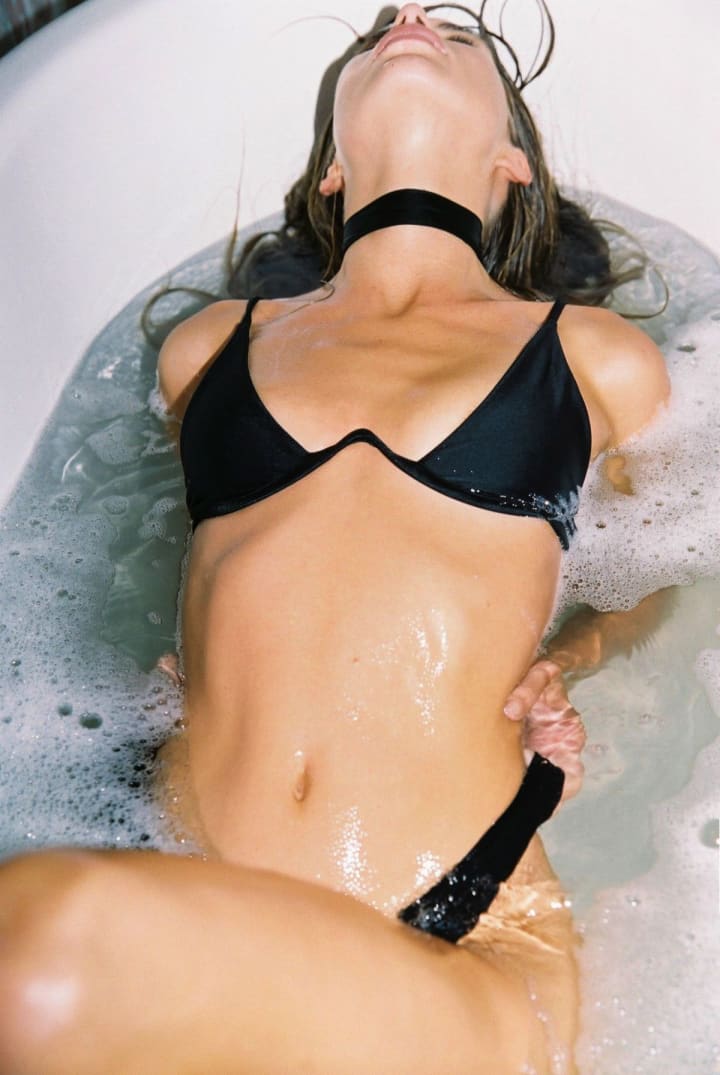 Cameron Hammond is a Sydney-based photographer. He states, "I've always loved cameras but my inspiration for fashion photography came when I was working as a television cameraman, I was filming a popular reality TV show about modeling and was inspired by the fashion photographers. I thought to myself 'that looks fun, I could do that!' I knew right then I wanted to work in an industry that encouraged creativity whilst capturing beauty. All I'm really trying to achieve with my photography is to create images that can hopefully give someone the same feeling I get when I see a photo I love. Looking at nice photos is one of the purest joys for me and if I can give another person that same feeling then the photo is a success" (Interview with Life Without Andy).
Aaron Feaver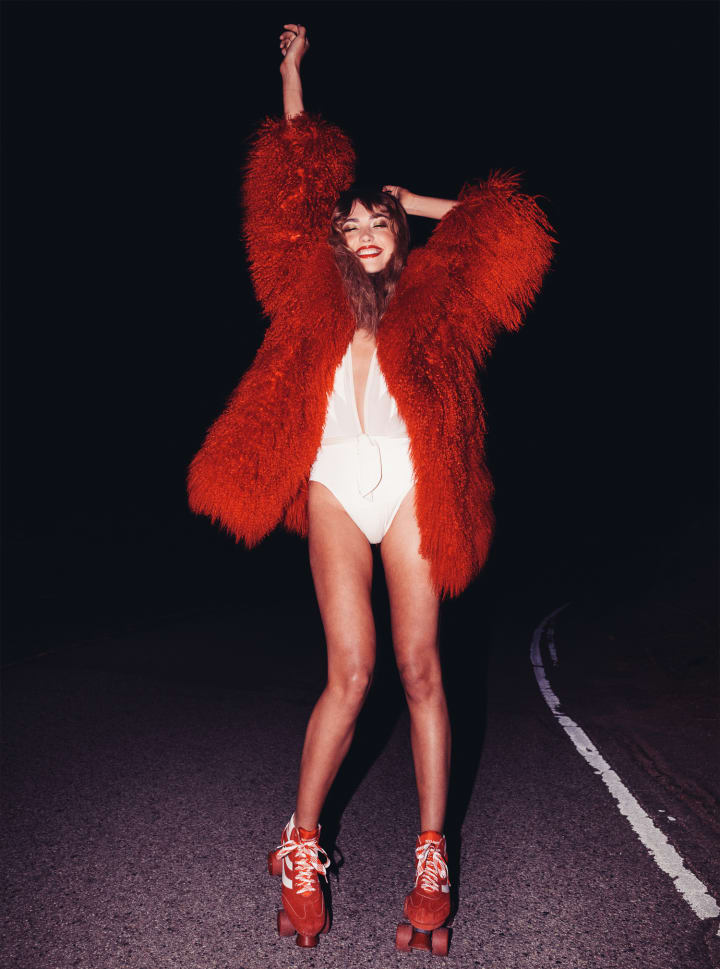 Feaver states, "I've always been interested in photography…my dad had an old Canon camera he kept in a metal padded briefcase with a few lenses, and he'd use it to take family pictures, pictures of our trips, stuff like that. I was fascinated by all the dials and levers, all the mechanical geekery of it. Later I paid my way through college working at a little mom 'n pop camera store in Portland, Oregon. This was the 90s, before digital photography had become mainstream, and our shop specialized in repairing professional camera gear…Hasselblad's, large format, professional Polaroids, etc. Part of my job was testing out all the cameras after they were repaired, so I learned how to use every possible kind of camera. I never thought about photography as a career until I was working as a web designer at a little studio in Venice, California, 5 or 6 years ago, when I started getting interested in the world of fashion photography. I'd never gotten much satisfaction out of (or been very good at) the landscapes and still life's I'd been taking pictures of, but here was a whole new subject…people…that I thought would be endlessly engaging" (Interview with Lust Nation).
Mario Testino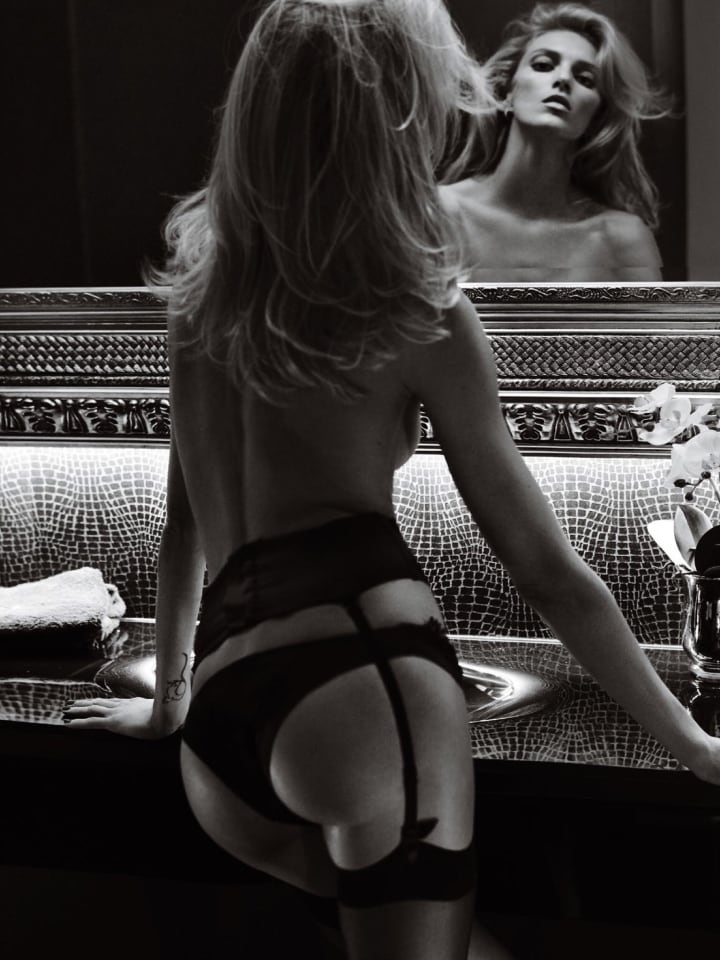 "Mario Testino is widely regarded as one of the most influential fashion and portrait photographers of our times. His photographs have been published internationally in magazines such as Vogue, V Magazine and Vanity Fair. He has contributed to the success of leading fashion and beauty houses, creating emblematic images for brands from Gucci, Burberry, Versace and Michael Kors to Chanel, Estée Lauder and Lancôme. Alongside his 40-year practice as a photographer, Testino has realised a body of work as a creative director, guest editor, museum founder, art collector/collaborator and entrepreneur."
Brooke Nipar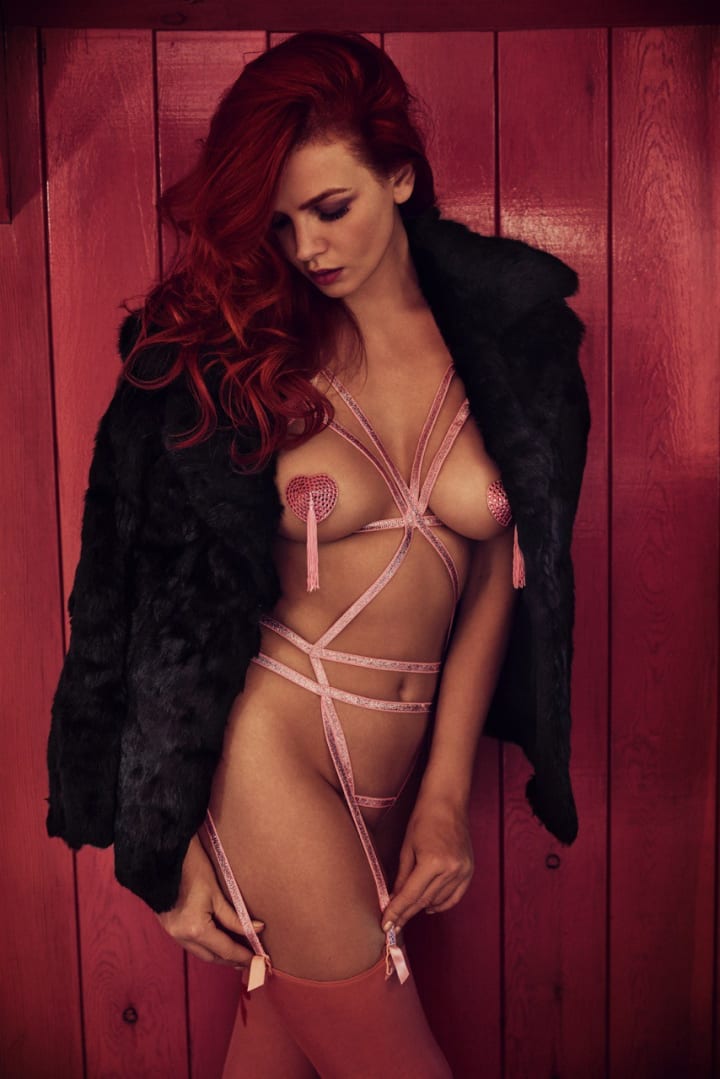 "Born and raised in Los Angeles, CA. Brooke Nipar fell in love with her grandfather's 35mm Camera as a teenager which inspired her to study photography at The Art Center College of Design in Pasadena. Her images can be seen in publications such as Nylon, Teen Vogue, Details, WAD, Blink, Vibe, Celeste and Anthem. Other clients include Converse, Sean John, Lee, Doritos, Warner Brothers Records, Atlantic Records and Capitol records" (Interview on Bloginity).
Attilio D'Agostino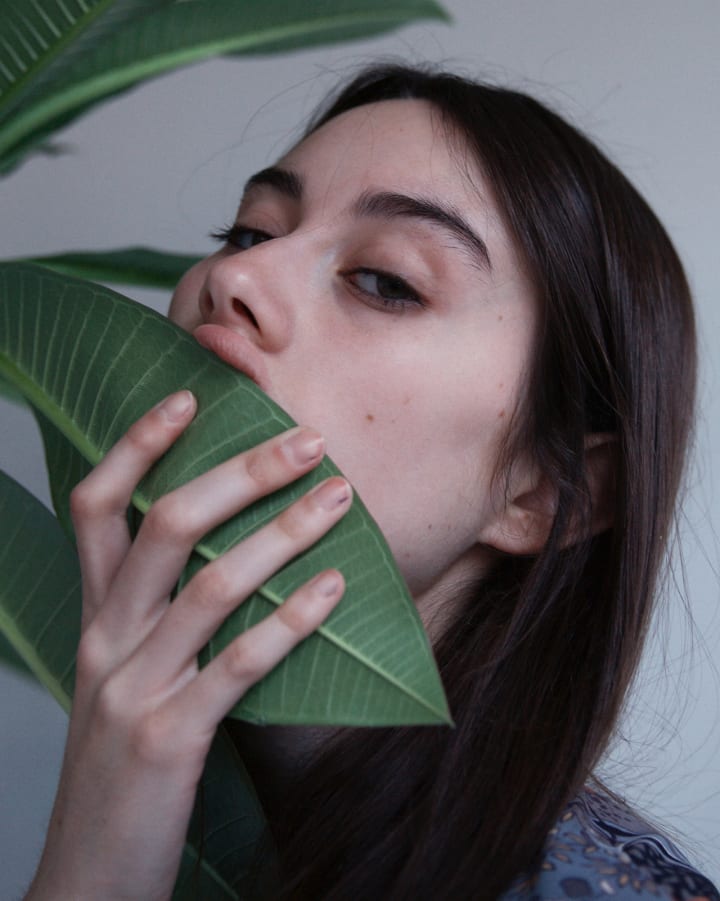 Chadwick Tyler
Chadwick Tyler is an American Photographer and has a "savant-like approach to the still image. He has an instinctive ability to relate to his subject. His images are often labeled as evocative" (Cartel & Co).
Ellen von Unwerth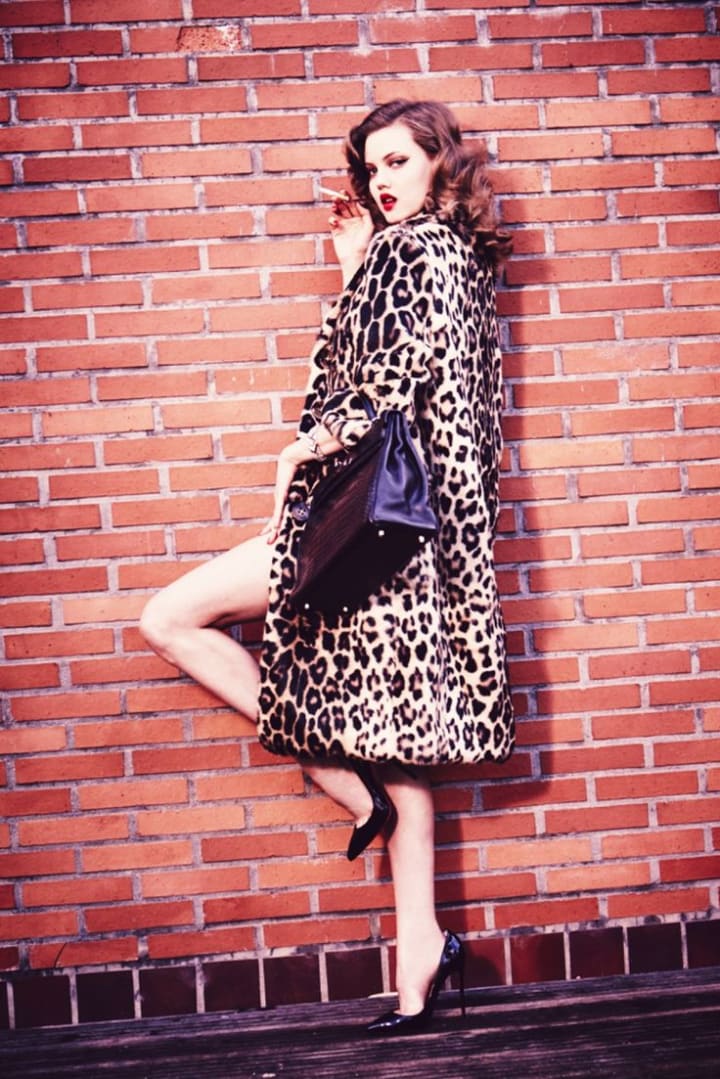 If you do not know who Ellen von Unwerth is than shame on you. Learn more about her work here:
About the Creator
Social media consultant and avid lifehacker. I spend most of my days curating Pinterest, Tumblr and Instagram. "A picture is worth a thousand re-blogs."
Reader insights
Be the first to share your insights about this piece.
Add your insights