Most Successful Porn Stars
A porn star's success is not limited to their adult content.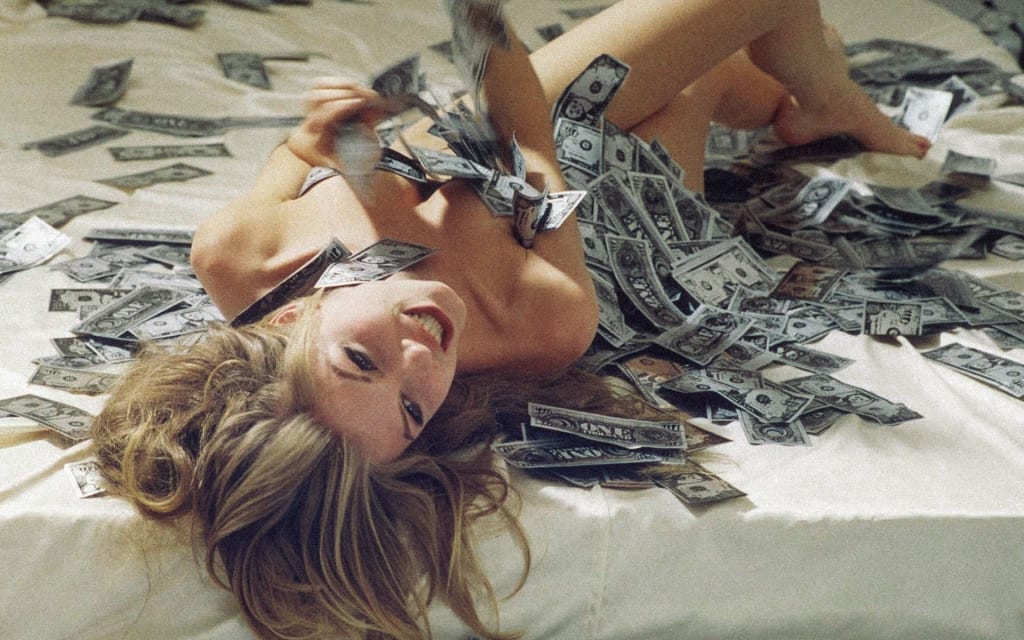 Mainstreaming has nothing to do with golden showers. In fact, mainstreaming is the movement of adult entertainers into other careers and mediums of entertainment. However, many people don't perceive porn stars as successful. In order to break down the stereotypes of porn stars, Filthy has collected some evidence that disproves these theories and enforces a more positive view of these successful men and women. Whether you're talking about "porntrepreneur" Joanna Angel or law school graduate Heather Swift, many adult entertainers are much more than the pretty faces and bodies that they are known for. Filthy enjoys stripping away a man or woman's porn identity and revealing their successful lives outside of the porn industry. From Asia Carrera to Paige Jennings, this list showcases ten of the most successful porn stars who have done more than just have sex on camera.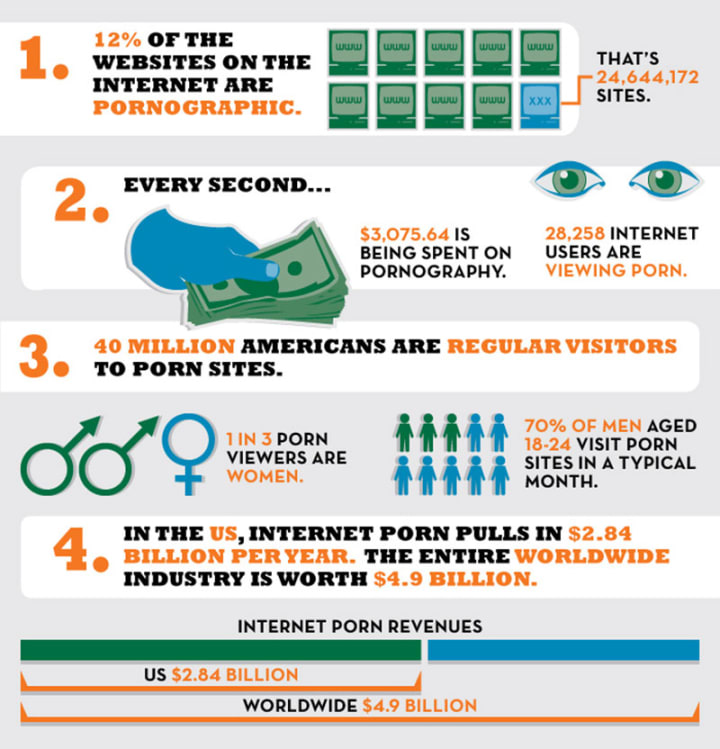 While the dollars may seem big, the tangible value has shifted from the DVD market to the webcam space. Overall the trend remains strong for Adult Industry revenues, but it is an uphill battle for business models to remain competitive in a technology based environments where users tastes are rapidly changing and content is more readily available.
Asia Carrera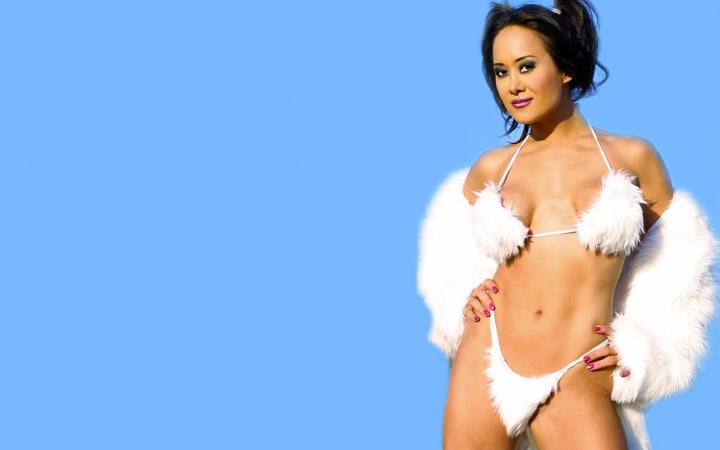 Asia Carrera is not only sexy but she is smart, too. After high school, she was awarded a full academic scholarship to Rutgers University in New Jersey. Despite not completing her double major because she "had more fun" on the stripper pole than she did going to class, she has an IQ of 156 and is a member of Mensa, the largest and oldest high-IQ society in the world. When Carrera's not starring in adult films, she is performing in the virtual reality world. As an avid player of Unreal Tournament, a first-person online shooter game, she uses her smarts to excel amongst other players. Under the gamer tag, "Megabitchgoddess," Carrera has hosted her own Unreal Tournament server that featured custom maps designed by fans who frequented the chat room that she has had since 1997. During an episode of G4, Carrera showcased her custom character skins that she designed herself, solidifying her status as "nerd of porn" and one of the best female gamers.
Valentina Nappi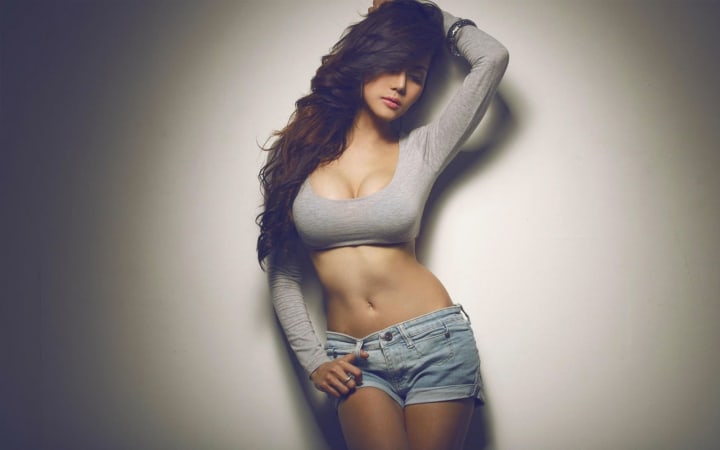 Valentina Nappi is an adult entertainer who is defending the lifestyle of people in her industry. Nappi, an Art School graduate, has written several essays on the condition of men and women in contemporary society and attends philosophy festivals. In one video that went viral online, Nappi sent a feminist message to the world. In the video, she assumed the Lotus position while being completely naked from the waist down, in order to fight for equality between the sexes. According to Nappi, she is "fighting against a certain kind of feminism that wants to blame women and punish them for having the same normal impulses that men do."
Heather Swift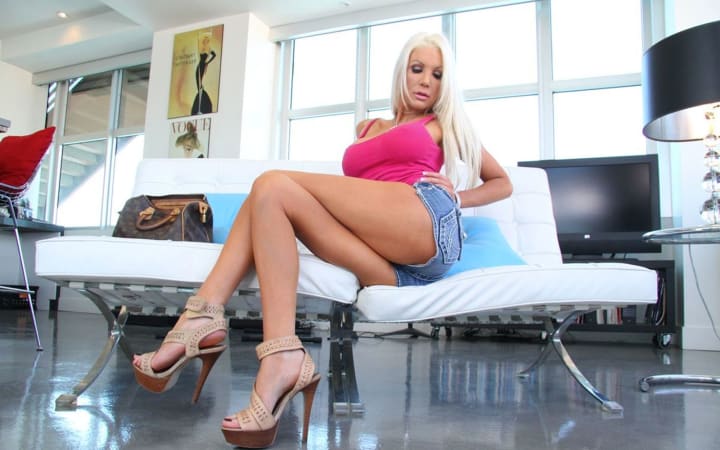 Heather Swift is a 2013 graduate of Western State University College of Law, which is accredited by the American Bar Association. Last year, about 75 percent of first-time takers from the school passed the California bar exam. Swift passed the exam in the summer of 2014 between tanning and making adult films. "I took the July 2014 California Bar Exam (my first time taking any bar exam), and I PASSED. No, I did not get time and a half, nor do I have any inside connections to the California State Bar. How did I do it? Because unbeknownst to many, women in the adult industry are intelligent and can matriculate through a cutthroat tier 3 law school, and pass the hardest bar exam in history. Unlike Miriam Weeks, I actually did graduate through law school, and I actually did pass the most difficult bar exam on my first attempt. Perhaps society needs to relinquish stereotypes and overcome their jealousy." Swift is already one step ahead of the game in that she's already screwed people for a living, and she'll perform her services even better if a client makes it rain.
Aurora Snow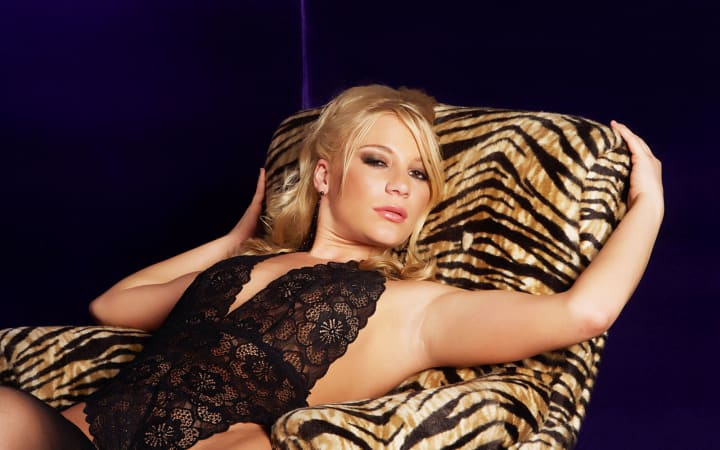 Aurora Snow entered the porn industry after nude modeling to help pay for college. Her first sex scene was completed when she was the "barely legal" age of eighteen. After retiring as a porn star, she entered a new form of entertainment: Aurora went on to be a contributor for The Daily Beast and usually writes articles about the adult industry. In fact, one article entitled Porn Vs. Prostitution: Is There A Difference Between The Two? was written exclusively for Filthy by Aurora Snow. In this article, Snow raises the question, if porn stars get paid to have sex, why can't prostitutes? With porn stars showing up with an ever-increasing frequency on websites offering private encounters, some fans fail to distinguish the difference between them and prostitutes. A major difference between the two adult entertainers is that porn stars are paid to act and prostitutes are paid for sex. Performers may engage in sex as part of their roles but that does not count as sex for hire. Sex in the course of creating a movie or a photo is protected under the First Amendment.
Tanya Tate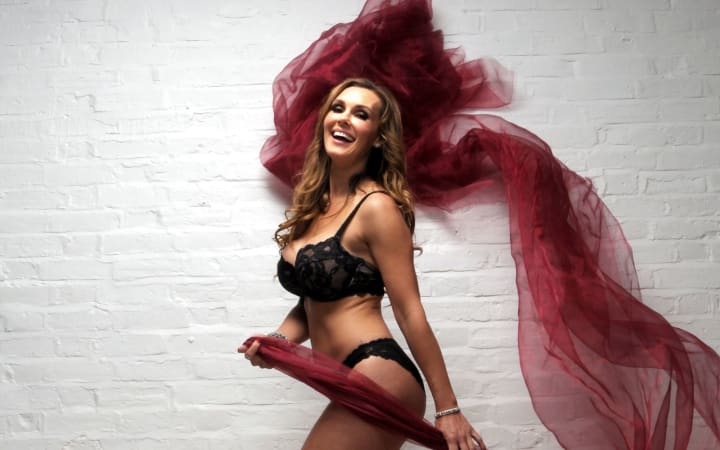 Tanya Tate is an English glamour model, writer, international cosplayer, and pornographic actress. She entered the British adult industry in 2009 and is best known for her appearances in the MILF genre and she has ten MILF of the Year wins to her credit. Tate also stars in porn parodies, a popular sub-genre of erotic entertainment that aim to amuse and expand their audience. She first appeared at the 2010 San Diego Comic Con as the arctic fox, Emma Frost, which won her a few awards. Ever since that first Comic-Con, she has had a strong presence in the comic world. Tate currently has a cosplay themed website and has even created her own superhero, Lady Titan, which was revealed in 2013 with plans for a line of action figures.
Kendra Sunderland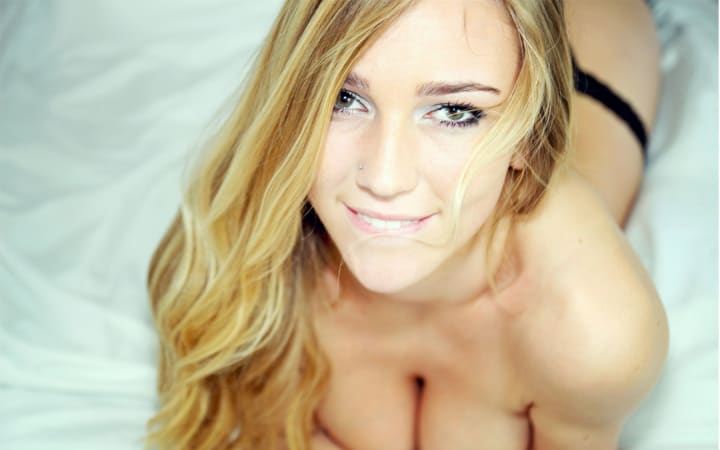 Kendra Sunderland got her start in the webcam industry before starting in adult entertainment. The idea of working as a cam girl was inspired by her need for money during college, and led her to a gig with MyFreeCams. She greatly enjoyed her first show, and quickly began gaining popularity as a cam girl. As she explains, "When I first started working for MyFreeCams, I was hoping that it would open to modeling and doing magazines and shoots like that. I knew that eventually everyone would see everything about me and see me naked. I just didn't think that would happen so fast and have my actual name on it." A user suggested that she could make more money by filming in a public place, so she took her camera to the OSU library. Kendra flashed her breasts and masturbated on camera as students walked around obliviously in the background. Kendra admits that she has always been comfortable with herself, stating "I'm not like most other girls that are insecure with their bodies or don't want to show off. I've always been the type of girl who's not afraid to show off, so I didn't feel weird about it." Her library video was recorded and put on Pornhub in January 2015. Since this point, she has continued to grow her webcam business and her presence in the adult industry.
Joanna Angel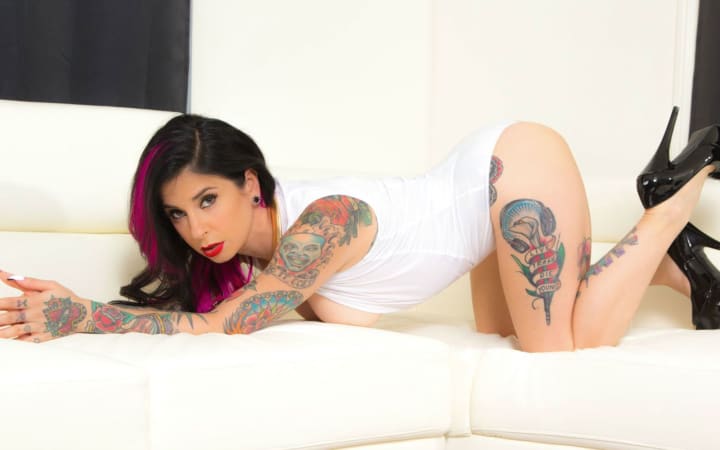 Joanna Angel, refers to herself as a "porntrepreneur." After graduating from Rutgers University with an English degree she relocated to Brooklyn, New York and created the website BurningAngel, a hardcore adult site catering to an emerging genre dubbed "alt porn." Surprisingly, Angel had never even viewed porn until the day she launched BurningAngel.com, which had about 100 still pictures of Angel topless, plus some erotic stories she and her friends cooked up. When asked what makes her business stand apart from the other alternative porn sites, Angel had this to say, "Burning Angel is a community of punk rock girls that model nude. It's a little more extreme and sexy than other alternative porn sites yet stays classy." It also sprinkles punk and indie record reviews, as well as band interviews among its sexual content.
Mia Khalifa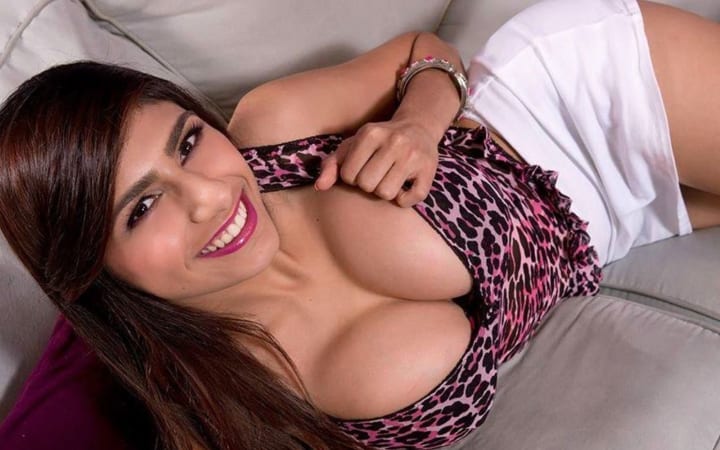 From receiving a college diploma to receiving death threats, Lebanese-American porn star Mia Khalifa has become a media sensation overnight. While many critics feel she is embarrassing her country, many people still support Khalifa and her career in the adult entertainment industry. With more than 1.5 million views, the 21-year-old Khalifa became the most searched-for star on adult movie site Pornhub. Her ranking drew strong criticism from many, including some in the Middle East who branded her "a disgrace" to the country and "shameful" after Khalifa performed in a porn wearing a hijab, a head dress some conservative Muslim women wear. "Doesn't the Middle East have more important things to worry about besides me?" Mia tweeted, "How about finding a president? Or containing ISIS?"
Carter Cruise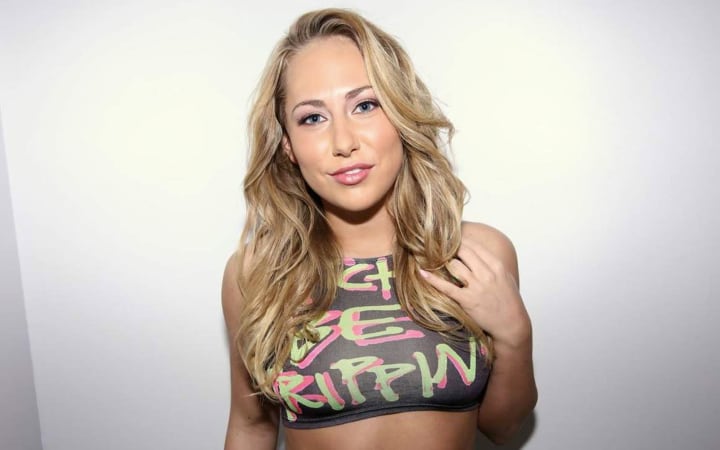 In 2014, 23-year-old Carter Cruise was taking college courses and partying with her sorority sisters. In 2015, she was nominated for nine AVN awards. A self-proclaimed feminist, she may attribute that value to her father. Cruise once described her father as "the biggest feminist", and said that growing up he set up meetings for her with women CEOs, writers, architects, and entrepreneurs in order to show her just how powerful women can be. Cruise teamed up with Belle Knox and together they are taking the sex industry by storm. The two freed themselves from the hypocritical oppression imposed on their bodies and sexuality and as female sex workers, they are free to come and go from the industry, have liberated themselves, and have helped to liberate other women. This idea that women in porn are subordinate and only serve men is changing though and there is a growing idea of sex-positive feminism.
Paige Jennings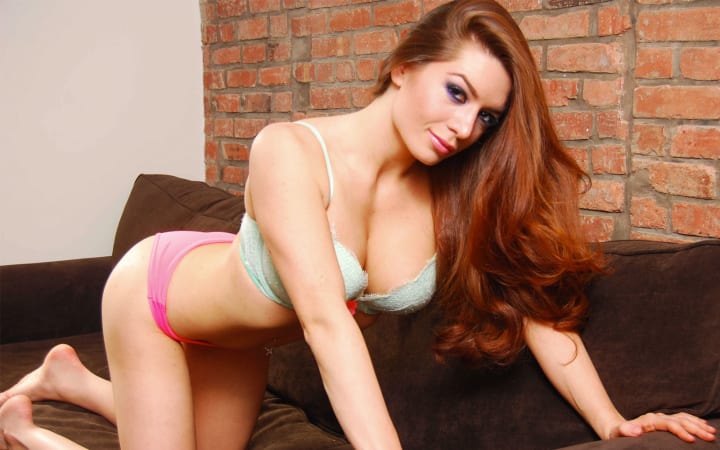 Paige Jennings began her career in porn with the naked selfies she took in the restrooms of her firm on Wall Street. After feeling suffocated by the constraints and pressures of the financial world, she entered a new world that was much more free and pleasing. A University of Florida graduate with a passion for financial analysis, Jennings says, "Intellectually speaking, I love financial analysis and thinking. However, I found that I was not cut out for the politicking required to be successful, and sitting at a desk for eight or more hours a day really sucks the life out of you. So I started exploring other options that weren't so stringent structurally." Ironically enough, she will be appearing in Screwing Wall Street: The ArrangementFinders IPO.
About the Creator
A group of inappropriate, unconventional & disruptive professionals. Some are women, some are men, some are straight, some are gay. All are Filthy.
Reader insights
Be the first to share your insights about this piece.
Add your insights