Sexiest Porn Star Snapchats
Discover the sexiest porn star stories on Snapchat.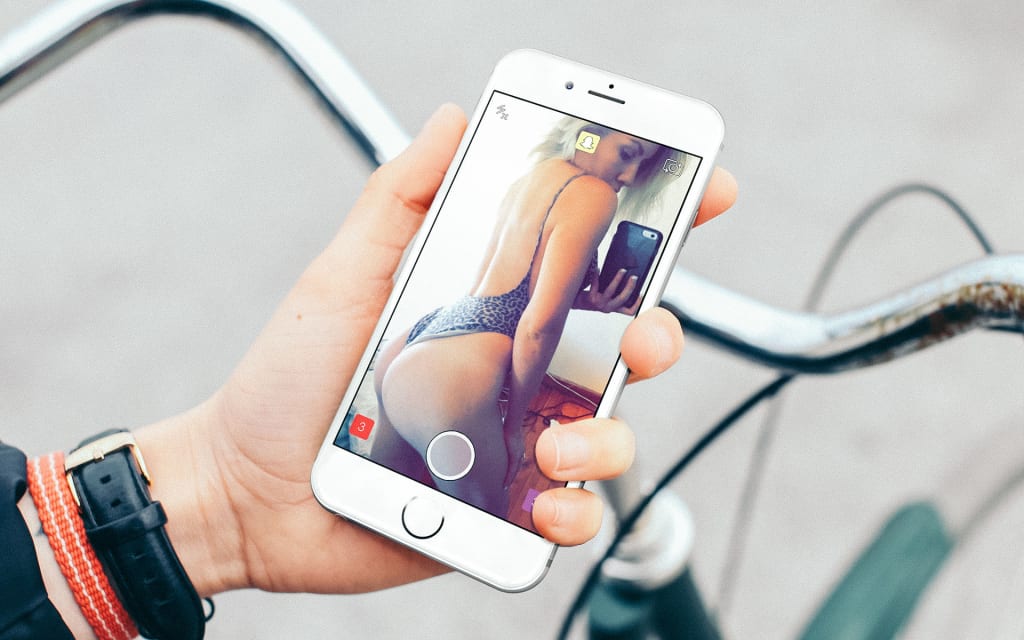 Is it considered cheating if you sext with a porn star on Snapchat? Because if you think your girlfriend sends you some raunchy Snapchats, then you've never had a porn star Snapchat you before. Through the brilliance of the Snapchat app, your favorite porn star is only a tap away. Witness everyday moments through the eyes of a porn star as they get ready for a shoot, hang out with friends, or simply experiment with the newest Snapchat filter. Have you ever wondered if Bree Olsen makes breakfast while wearing nothing more than an apron? Or what Skin Diamond (AKA singer Raylin Joy) does before she starts performing in front of the camera? With Snapchat, all of your burning questions can be answered! Filthy has made it easier than ever before to connect with your favorite porn stars Snapchats by providing their unique and scannable codes. Simply take a picture of their Snapcodes and before long, you'll be exposed to some of the sexiest stories that you have to see to believe! Or if you're daring, read Snapchat Daring Secrets and maybe you will end up more than just Snapchat friends with these women! If this list just doesn't do it for you, be sure to read Filthy's list of the hottest snapchat stories to follow.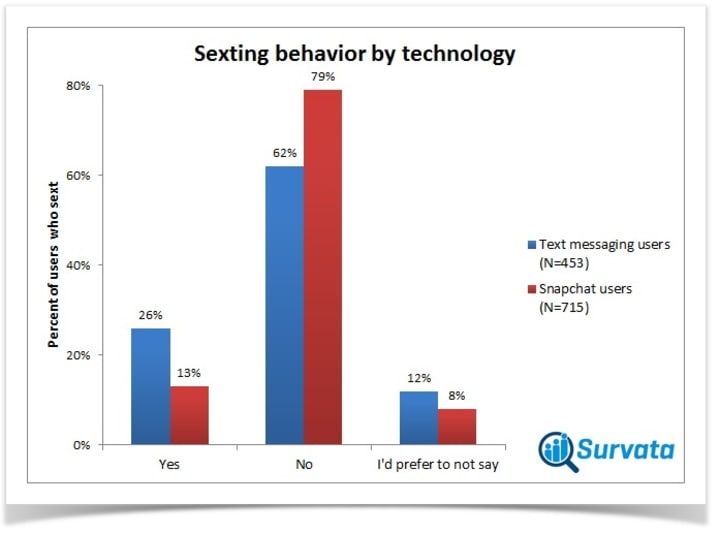 Rule 34 states that if something exists it correlates to sex one way or another. Snapchat is no exception. It is a fleeting experience but perhaps more secure for the risk averse exhibitionist. Nearly 13% of all Snapchat users are telling sexually oriented stories. Makes you want to pay for premium rewind service.
True Snaps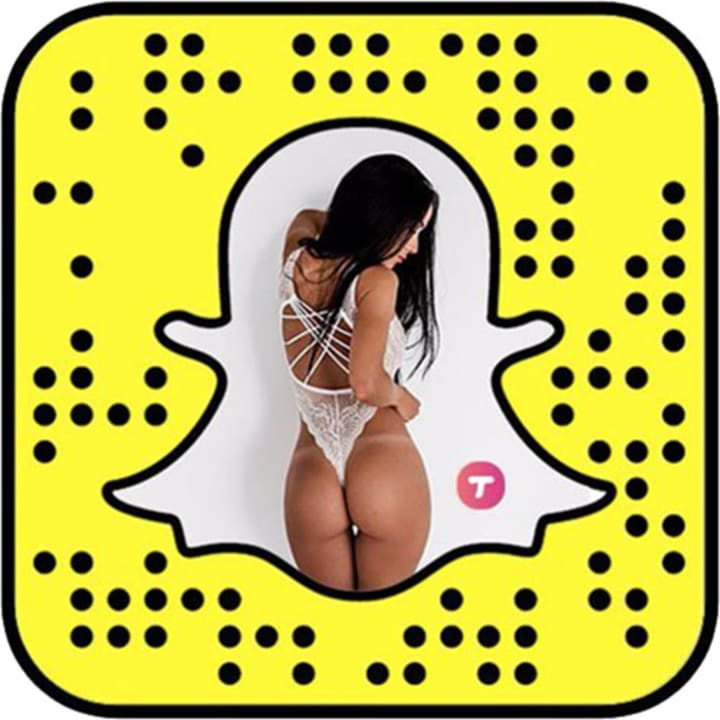 If you're in the mood for seeing plenty of porn star Snapchats, all on one site, then you might want to check out True Snaps. They work to provide you with all the hottest content currently floating around Snapchat, and deliver it to fans who dig sexy models, smokin' hot porn stars, and bodacious babes from around the world!
For more information, visit True Snaps.
Misha Cross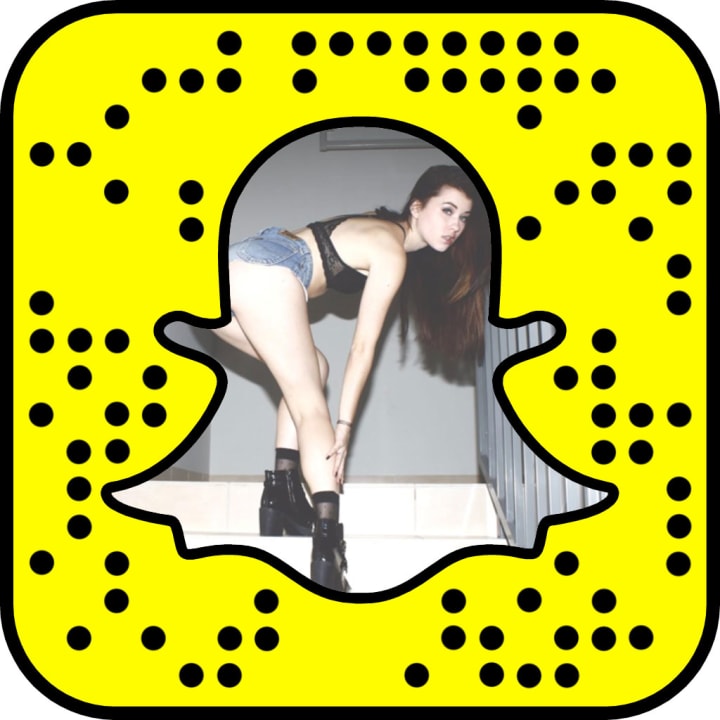 In addition to being a porn star and a sexy redhead, Misha Cross can add "feature film writer" to her impressive adult industry resume. Cross is of Polish descent, a trait that is apparent in her milky white skin and blue eyes. With over 20 nominations, Cross has won many awards, including Female Foreign Performer of the Year, Best All Girl Scene, and Best Girl on Girl Kisser. In 2016, along with Samantha Bentley, Cross cowrote and starred in Hard In Love. Directed by John Stagliano, the two-part, all girl film is about jealousy, drama, and love in a lesbian relationship.
Aiden Ashley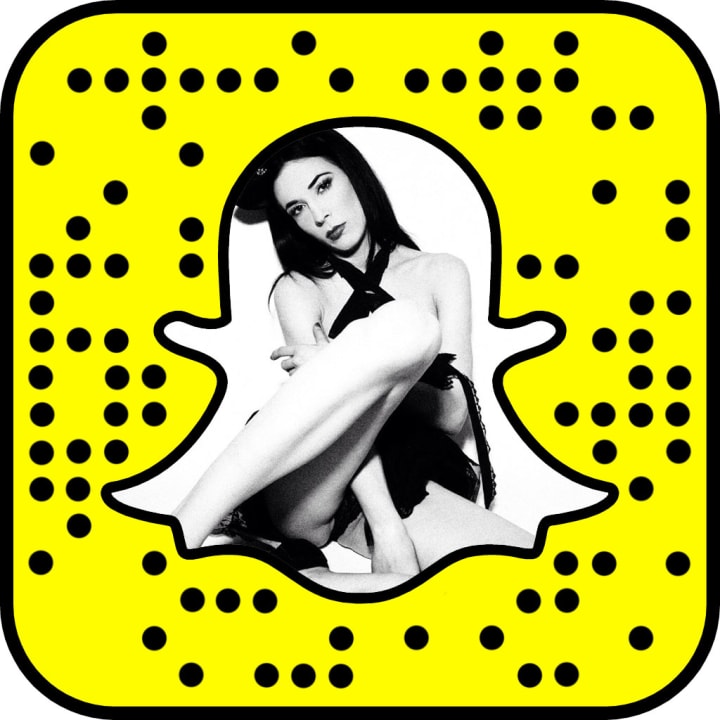 Everyone loves a little girl on girl action, Aiden Ashley included! Ashley has starred in over 150 films, exclusively of the masturbation or lesbian variety. The brown-eyed favorite started in the industry when she was about twenty-two years old. In addition to being known for her girl/girl scenes, she has also starred in many parodies, including Wolverine XXX: A Porn Parody, Star Wars XXX: A Porn Parody, Peter Pan XXX, and Batman V Superman XXX: An Axel Braun Parody. Her expertise in porn parodies comes as no surprise, especially after reading her Twitter bio, which reads: "Sexual Superhero. Axel Braun Productions Contract Girl. Catwoman. Tours with Faster Pussycat." Perhaps if you follow this porn star on Snapchat, you will see this superhero in her super powered skin suit, as well as plain clothes.
Adriana Chechik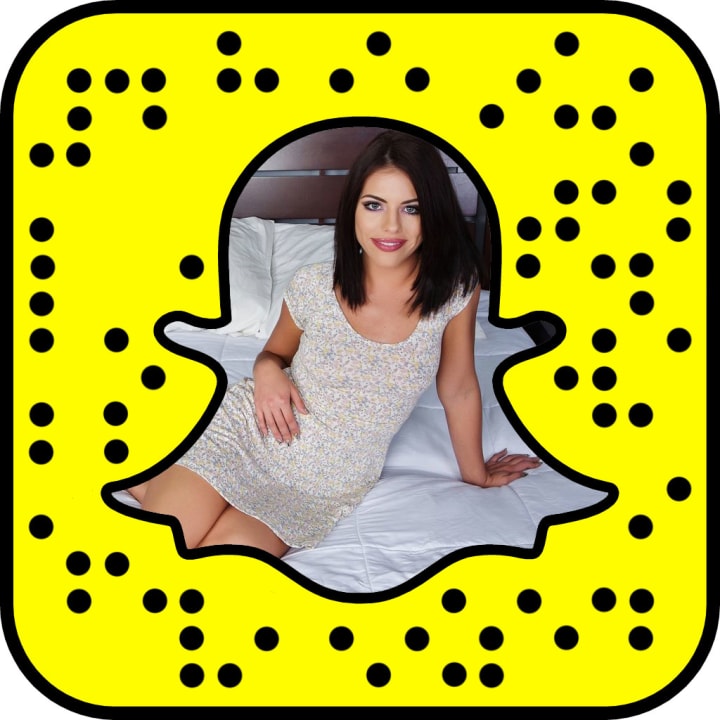 Adriana Chechik got the idea for her last name from horror film director, David Chechik, but the only thing scary about Chechik is how hot she is! A stripper turned porn star, Chechik is up for anything, a fact evident in the many awards she's won, including Best Transsexual Sex Scene, Most Outrageous Sex Scene, and Orgasmic Analist of the Year. The 5' 2" star has over 250 films under her belt, and she doesn't show any signs of stopping yet! Chechik is known for her dirty, filthy, super intense scenes; which you can hopefully get a look at on her Snapchat!
Lexi Lowe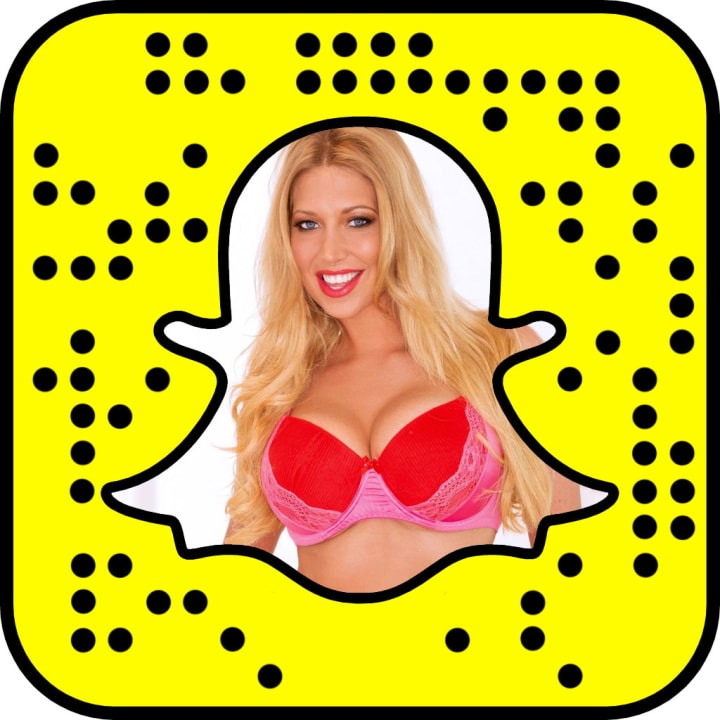 When Lexi Lowe first started in the industry, she did strictly girl on girl porn. As a contract star of Viv Thomas, a producer known for shooting some of the best lesbian porn in Europe, that doesn't seem like such a bad gig. The tall, busty blonde with legs for days has since moved on to different varieties of porn, but her lesbian scenes are some of her most remembered by fans. Get inside the life of this "welsh wanderer," as her Twitter profile describes her, when you follow her adventures and life through Snapchat!
Bailey Bae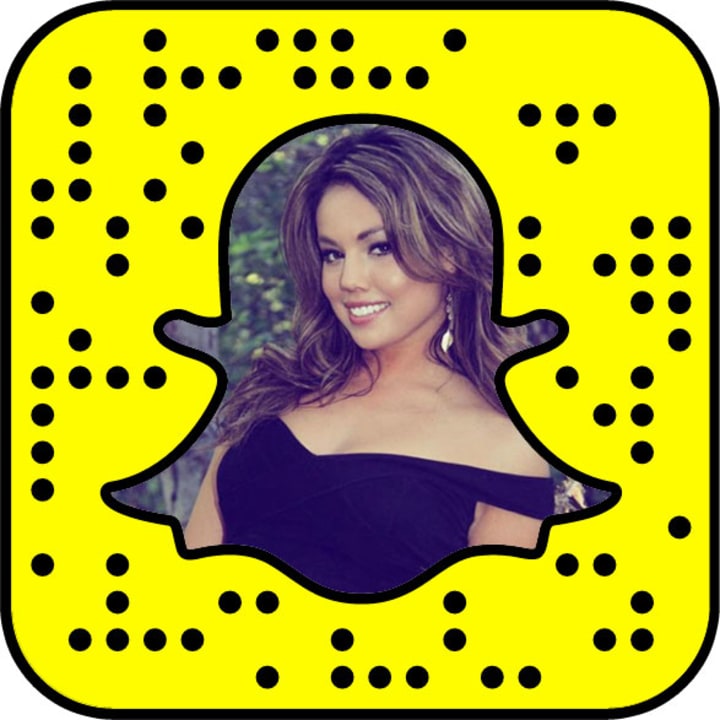 Bailey Bae is truly a one-of-a-kind porn star, and not just because of her sexy brunette locks either. She's got an amazing video presence, a gorgeous booty, and an absolutely beautiful face that looks even better when she's getting it on. Her website has amazing content, and so does her super-sexy Snapchat!
Nikki Benz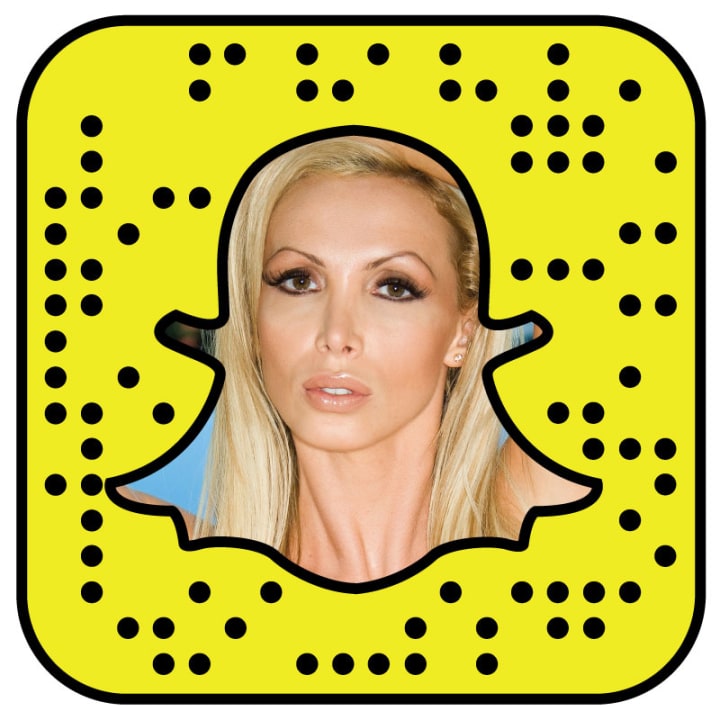 When it comes to Nikki Benz, no filters needed. This gorgeous brunette never seems to have an off day. Whether she's on the set of a porn movie or lying in bed playing with the newest Snapchat features, Benz is always a perfect 10. However, Benz is much more than a pretty face! Noted as being one of the wealthiest stars in the industry, she has earned every dollar she has put in the bank. She owns and operates her own company, produces content for her own website, has been the Penthouse Pet of the Year in 2011, starred in over 200 films, and has hosted a show alongside her porn star colleagues. At this point in her career, she is considered one of the most empowered female executives of the adult industry. Yet making money isn't everything. Benz is also an activist and has protested for gender equality with Alexis Texas by exposing their breasts in Times Square. We can only hope that this means she isn't afraid to #freethenipple on her Snapchat!
Skin Diamond
No shame in her selfie game! From her intoxicating lingerie shoots to her seductive leather bondage outfits, Skin Diamond knows how to attract a crowd. At the 2015 Exxxotica convention in Edison, New Jersey, Diamond combined her talent for looking incredible in leather and her love for pussy as she danced around the stage before ending with a finale that involved two glass jars of milk. Let's just say, this little pussy made quite the mess! If you haven't had your fill of Diamond, it's not too late to start! By adding her on Snapchat, you'll get an inside look at what this tiny beauty does in her free time, which might include seeing a little bit of skin!
Samantha Bentley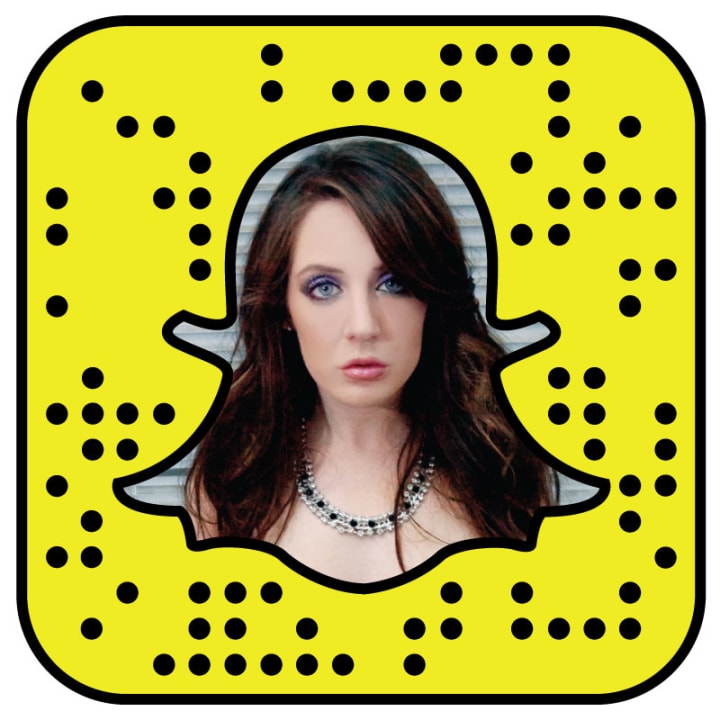 If there is one thing that Samantha Bentley loves more than being a porn star, it's her pug. Yet this love for animals extends to more than just her pet. In fact, Bentley is a very active member of PETA and has been known to protest many for many animal rights movement, including the decision to send monkeys into space. But if you haven't seen her latest protest, you might recognize her instead from the fourth season of the HBO series, Game of Thrones. Although it was a brief scene, Bentley played a prostitute, appearing in a bath scene opposite Davos Seaworth. She was so good, she was asked back for the fifth season as well! Compassionate, sexy, and beautiful, Bentley is everything you can ask for in a woman. Add to the fact that she is also a porn star, and you have a great reason to add her on Snapchat!
Heather Vahn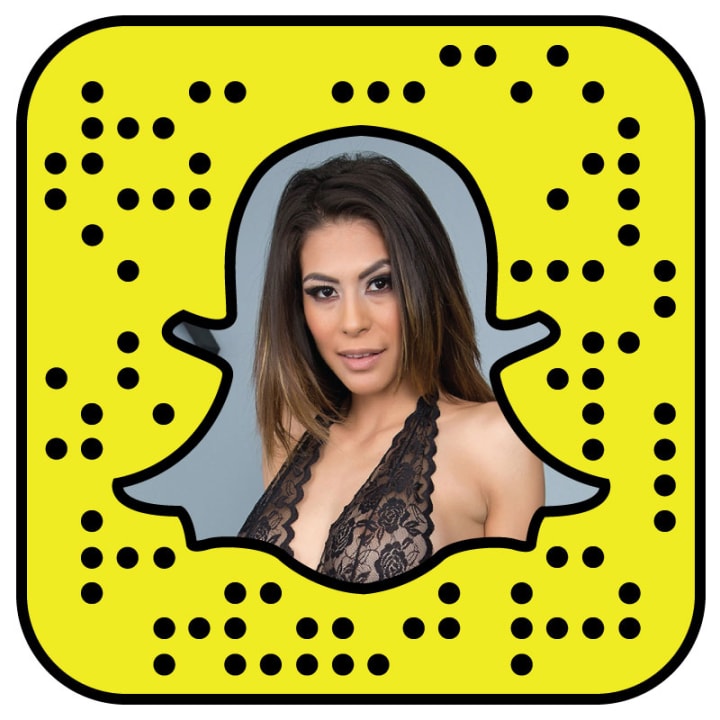 Be warned! Heather Vahn can be very addicting! In fact, her loyal fans have coined the hashtag, #vahnaddict on Twitter just to express their devotion to her. From her sexy selfies to clips from her videos, fans can't get enough! If there is one thing you can count on with Vahn is, you will never be bored. This woman is also the only porn star at Exxxotica to make eating a Dick Dog look seductive! Plus, we have noticed that Vahn is a big fan of Titty Tuesdays, so we can only imagine that she shares her tits with her fans on Snapchat as well! Judging by just how sexy Vahn is, you will be using the eggplant emoji a lot when snapping her back!
Bree Olson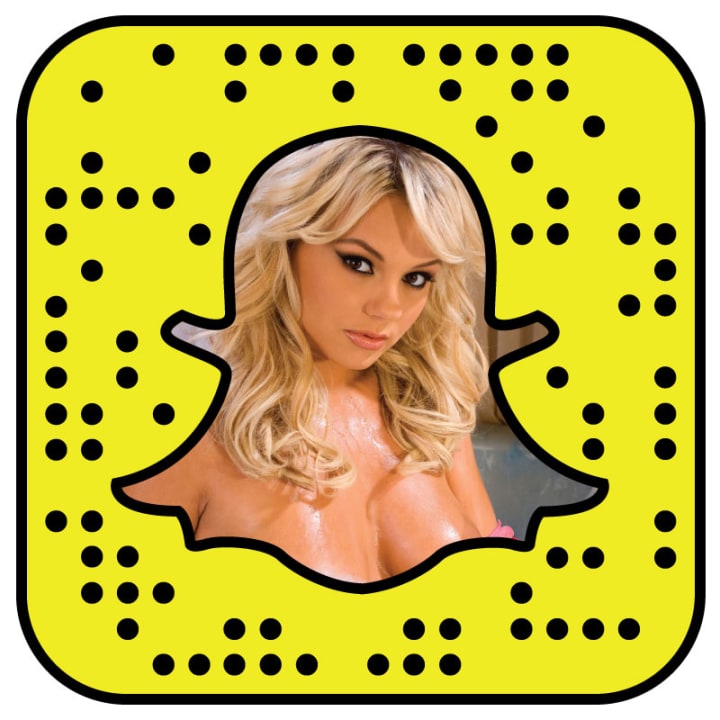 Bree Olson might be Charlie Sheen's ex, but she's the one that is winning! Having performed in over 280 adult films, named the Penthouse Pet of the Month for March 2008, and recognized as one of the top 12 stars in porn by Maxim, Olson has moved away from being just known as Sheen's ex-goddess. Although her fans were disappointed when she retired from porn in 2011, she still has a fan base residing in the millions and Olson doesn't neglect them. Despite having a busy schedule, Olson is constantly tweeting and posting pictures, allowing people worldwide to follow along with her everyday activities. And when we say that she doesn't hold anything back, we aren't kidding. She once live-tweeted her doctor's appointment, including the fact that she was getting a finger up the butt during her exam. Although you won't get to see that on her Snapchat story, you will see her playing with filters, snapping selfies, and if you're lucky, maybe even something sexy!
Keisha Grey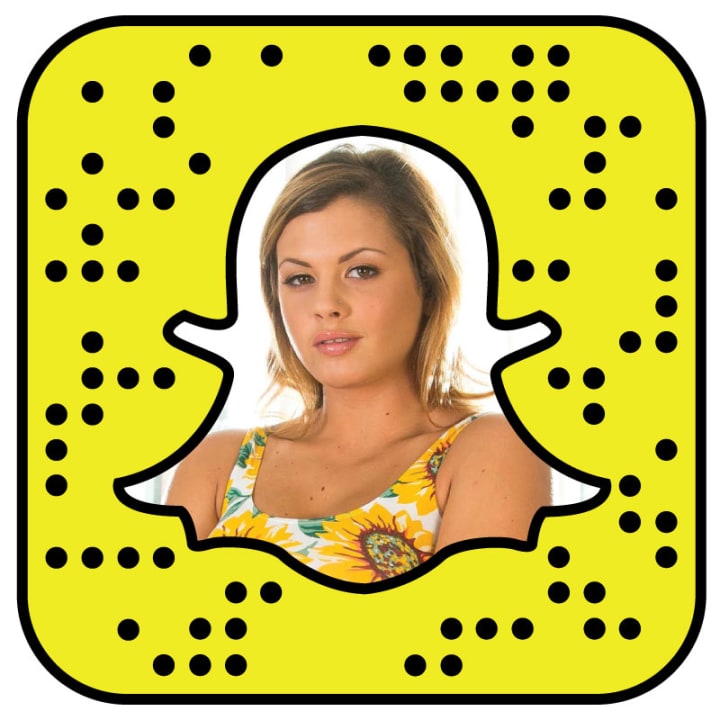 Despite having the same surname as a former porn star, Sasha Grey, there is no relation between them. That being said, if these two porn stars got together for a film, it would be a lot hotter than Fifty Shades of Grey. However, this gorgeous porn star has been in some of the sexiest films, such as My First Interracial and Babysitter Diaries 14. But true fans know that the real sexy footage can be found on her Snapchat. On this app, Grey gives followers access to behind the scene looks at her everyday life as one of the most beautiful porn stars in the industry. If you're lucky, you might even see her perform one of her most impressive talents, taking it in the ass, hard and fast! But if you need more than just a ten-second fix, follow her Twitter and enjoy her constant tweeting, complete with pictures!
Tori Black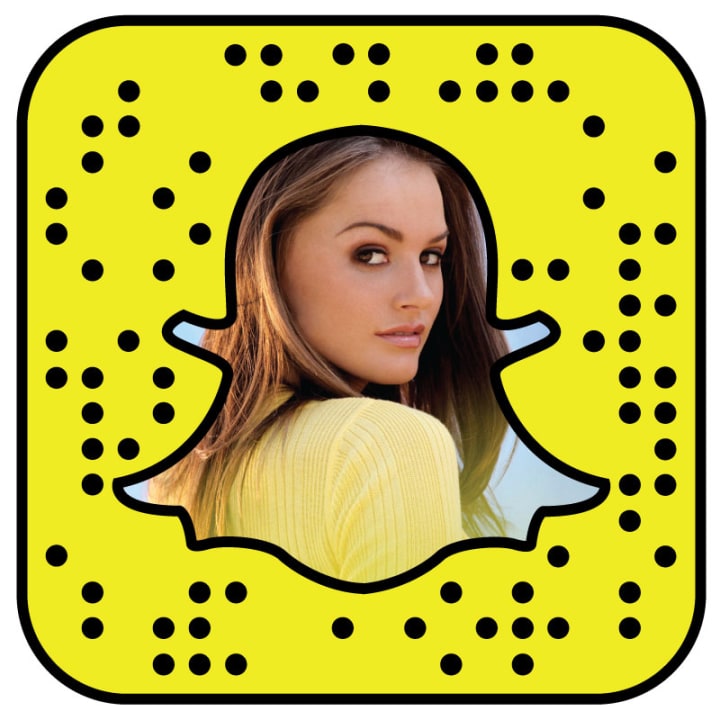 Since Tori Black's 2016 resolution is to make her butt even bigger, now is the time to add her on Snapchat and enjoy the booty evolution. From spending hours in the gym doing squats to eating clean, Black is well on her way to making her behind a legend in the business. However, she doesn't need more junk in her trunk to be famous because she is already well known in the adult entertainment world. Having won over 21 awards, as well as being the Penthouse Pet of the Month for December 2008, Black has become one of the most recognizable names in the industry. Plus, as a mother of two, Black is one MILF that you don't want to miss out on!
Lexi Belle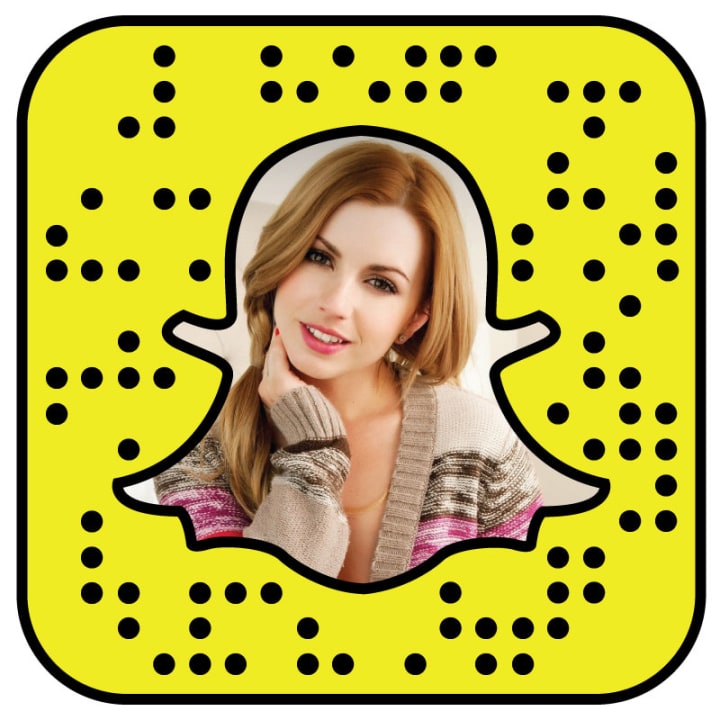 What does LexiBelle and dolphins have in common? Apparently, they both have bisexual tendencies. As a lover of all animals, especially dolphins, Belle has stated that if she ever stopped being a porn star, she would become a dolphin trainer instead. Thankfully, Belle hasn't shown any signs of giving up porn anytime soon, so it looks like her blow hole will be the only one her fans will be enjoying on her Snapchat stories. Trust us, you won't regret adding this blonde bombshell. Her first nude on Snapchat was both humorous and sexy, featuring her shaved vagina with the caption, "No dicks allowed." This post alone tells you what kind of girl Belle is. She is someone who refuses to take herself too seriously and enjoys sharing everything with fans. Just be warned! Belle doesn't accept snaps from everyone who adds her! Essentially, she's allowing you to look, without having to deal with the dick pictures in return.
Dani Daniels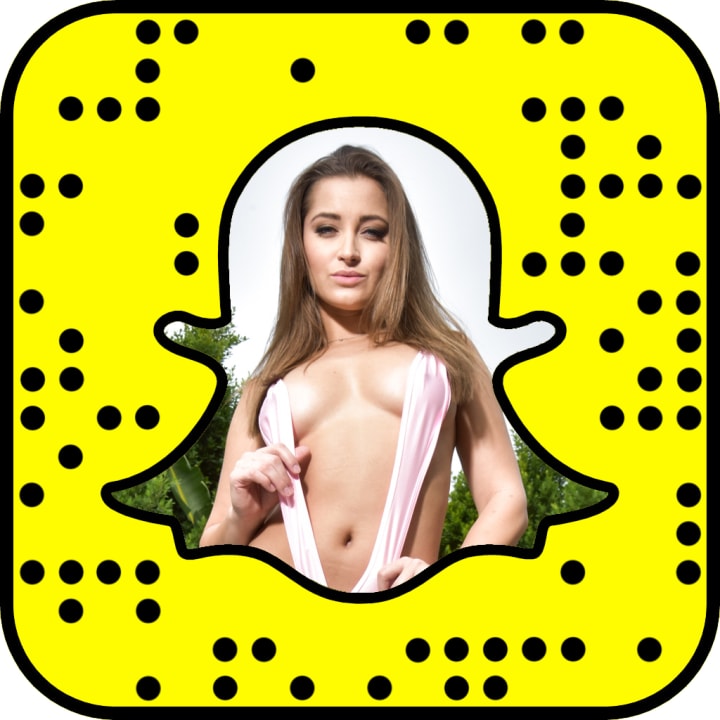 As someone who loves to post a picture of her #dailybush on Twitter, Dani Daniels is no stranger to revealing everything on social media. From her perfect ass to her beautiful brown bush, Daniels is ready to share it all, even if it's just for 10 seconds on Snapchat. "I have no problem letting people into my personal life. I'm an open book. 'Dani' is me. I didn't change as a person when I got into porn… I'm the same girl on and off the set." Judging by her photos, Daniels stays true to that quote. She's constantly tweeting, snapping, and sharing experiences from on the set, to the moments where she is just hanging out with friends. This allows her fans to stay up to date on her adventures, and with her 34D-24-36 figure, Dani Daniels will have you replaying her Snapchat story, over and over again.
Capture the Moment: Spectacles are sunglasses that Snap! Record from your perspective with the press of a button.
Up to 30 Seconds: Spectacles capture video, moment-by-moment. Record for 10, 20, or 30 seconds at a time!
Record in HD: Connect to Spectacles over Wi-Fi to import your Snaps in HD. You can send them on Snapchat, or export them to another app or your device's camera roll!
On-The-Go Charging: Spectacles can capture up to 100 Snaps on one charge. Power them back up in their charging case, which can hold up to 4 full charges at a time!
The Full Package: You'll receive a new pair of Spectacles, a charging case, a charging cable, a cleaning cloth, a quick start guide, and info about your 1-year warranty!
About the Creator
A group of inappropriate, unconventional & disruptive professionals. Some are women, some are men, some are straight, some are gay. All are Filthy.
Reader insights
Be the first to share your insights about this piece.
Add your insights