Best Lesbian Porn Stars
The best lesbian porn stars are hot enough to steal your girlfriend.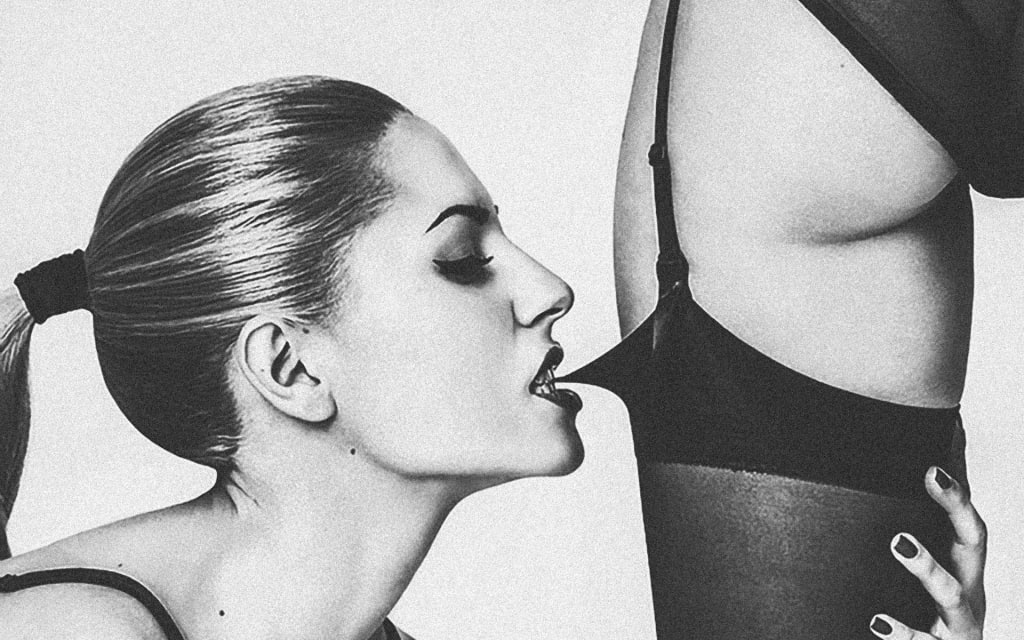 Lesbihonest, just because a girl kisses a girl on the lips (😜) doesn't make her a lesbian. But it sure does look that way for these lesbian loving porn stars, and that's the way we like it. Ah hah, ah hah.
Men and women of all sexualities seem to love lesbian porn. In 2015, this sub-genre rose to the top of PornHub.com's list of most-searched terms, securing its spot above teen porn stars, which topped the list the previous year, and is Google's most-searched term. While not all lesbian porn stars are strictly homosexual, most are bisexual, keeping the fantasy of what/who these girls do off screen alive and well.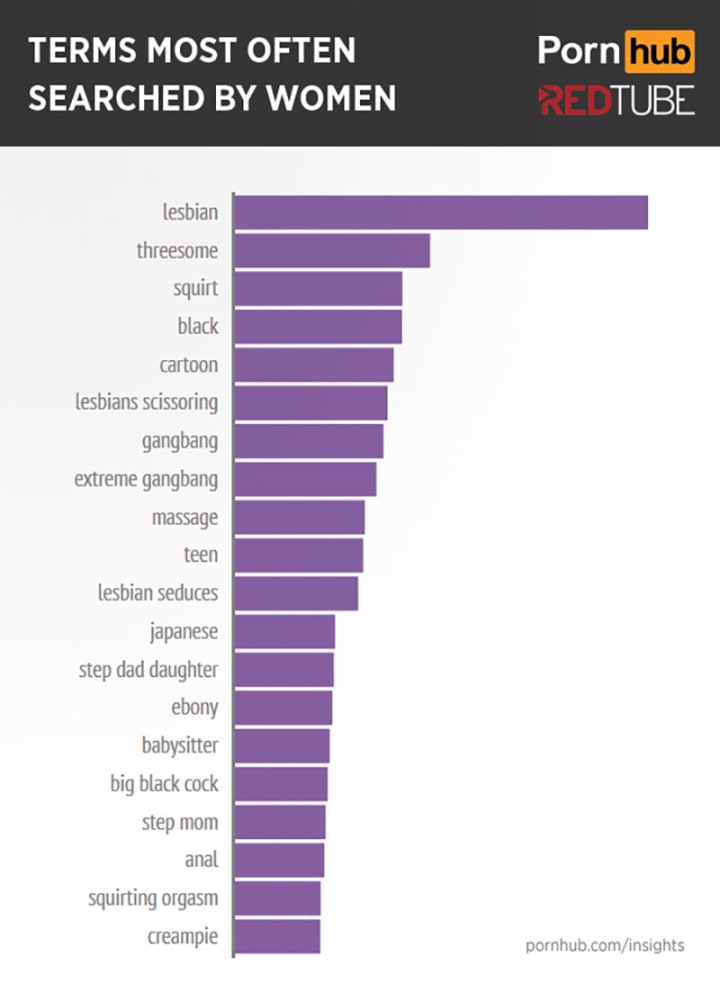 These women are smart, sexy and know how to eat at the Y. This could explain the popularity of women-only events such as the Skirt Club. It isn't to say that all these women are straight like an arrow, but their sexual exploits are triggered more by curiosity and capitalism. Our society needs to recognize the unstoppable momentum towards sexual neutrality, free of stereotypes and civil inequality. So when you think of the following women, see them as more than just fetish fodder; see them banner carriers and standard-bearers for lesbian equality. And remember, cunnilingus is a real tongue twister.
Eva Lovia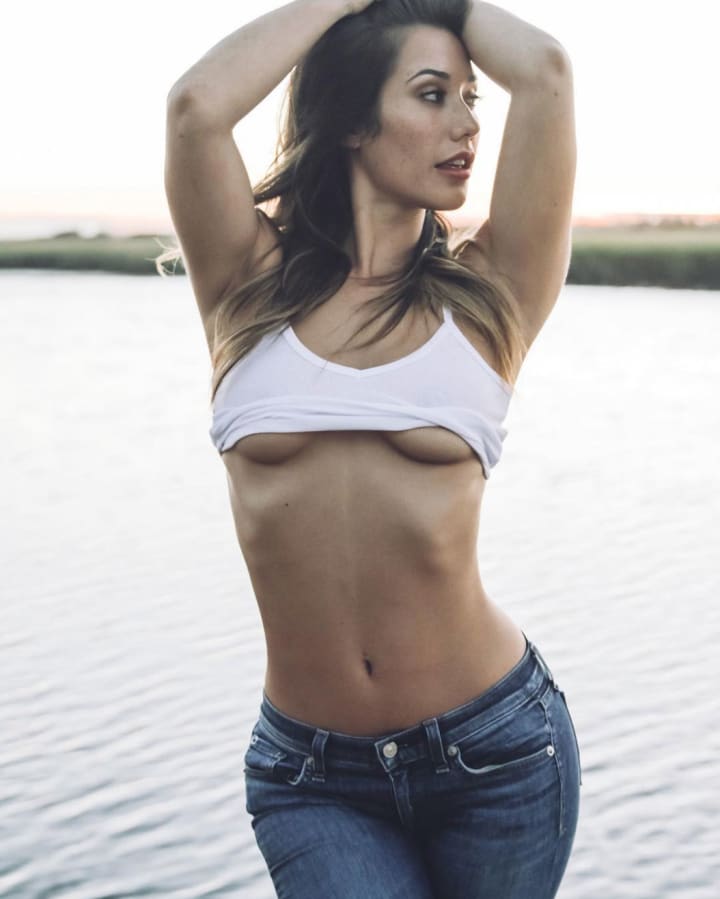 Strikingly beautiful and bronzed from head to toe, Eva Lovia has become a major fan favorite among lesbian porn aficionados. Is it really that shocking, though? She's absolutely gorgeous and gained international fame for being one of the hottest lesbian porn stars in the industry.
Her long legs, warm eyes, and modelesque features are unmistakable—even among the other top models in the industry. When she's not shooting sizzling content, she's showing off the coolest international cuisine she's eating and showing fans love.
Twitter: @fallinloviaInstagram: @lovialongtime
Kayden Kross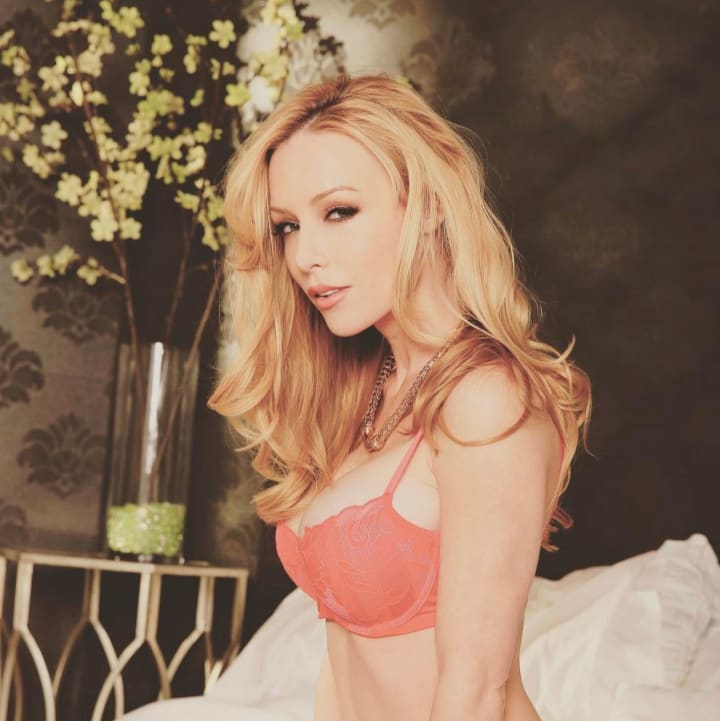 Blonde, slender, and striking are just some of the words used to describe Kayden Kross. As one of the best lesbian porn stars of recent years, she's become a favorite among LGBTQ fans and straight fans—mostly due to her long legs and elegant way of seducing on camera.
Kayden is one of those porn stars that really knows how to slay in just about any lingerie. Her solo work is amazing, but when paired with a girl, you know you're in for a major treat. She's also gotten the honor of being a Fleshlight girl, so if you've wanted to play with Kayden, you can feel what it's like!
Twitter: @Kayden_KrossInstagram: @clubkayden
Remy LaCroix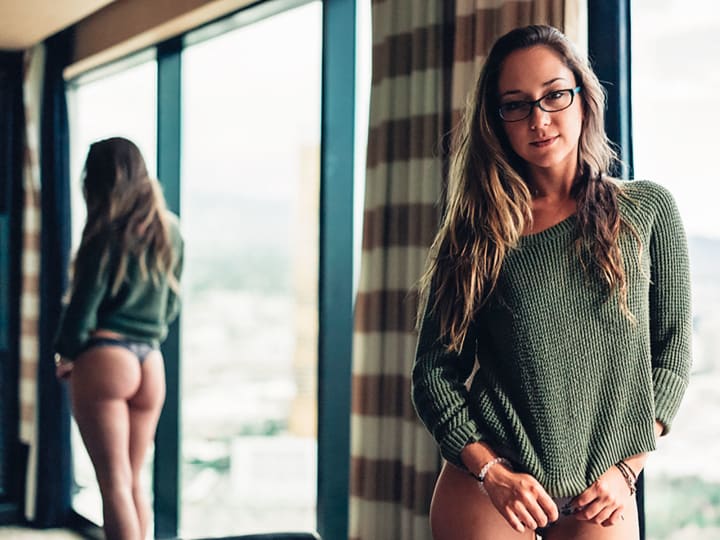 With a well-earned bachelor's degree in Biology, Remy LaCroix seems to have a greater love for the science of adult entertainment. Once ranked as LA Weekly's list of "10 Porn Stars Who Could Be The Next Jenna Jameson," this sizzling star has won her fair share of AVN Awards. This titillating beauty has an affinity for gang bang scenes, giving this California girl a tremendous following of loyal fans.
Twitter: @RemymeowInstagram: @ugottabekittenme
Lana Rhoades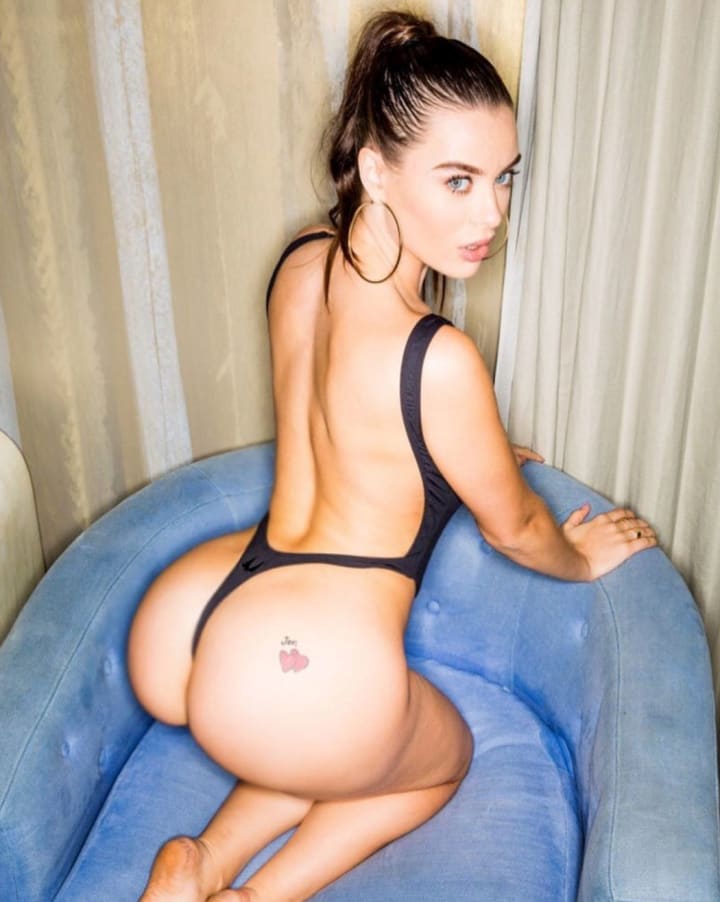 You can't have a list of the sexiest lesbian stars without mentioning Lana Rhoades. The runway-ready beauty has become one of the biggest sensations in the adult film industry due to her picture-perfect face, her long legs, and the fact that she looks equally comfortable on the cover of Hustler as she would in Elle.
Fans of beautiful brunettes who look amazing while going down on a girl will love to see Lana Rhoades. Don't be surprised if she makes it to mainstream fame, either. With the way things are going, she may be the next Sasha Grey.
Twitter: @LanaRhoades
Instagram @lanarhoades
Lana also made our lists for the 50 Hottest New Porn Stars to Watch Right Now, the Hottest Porn Stars of 2017, Porn Stars with the Most Spectacular Boobs, and the Hottest New Porn Stars You Need to Watch.
Adriana Chechik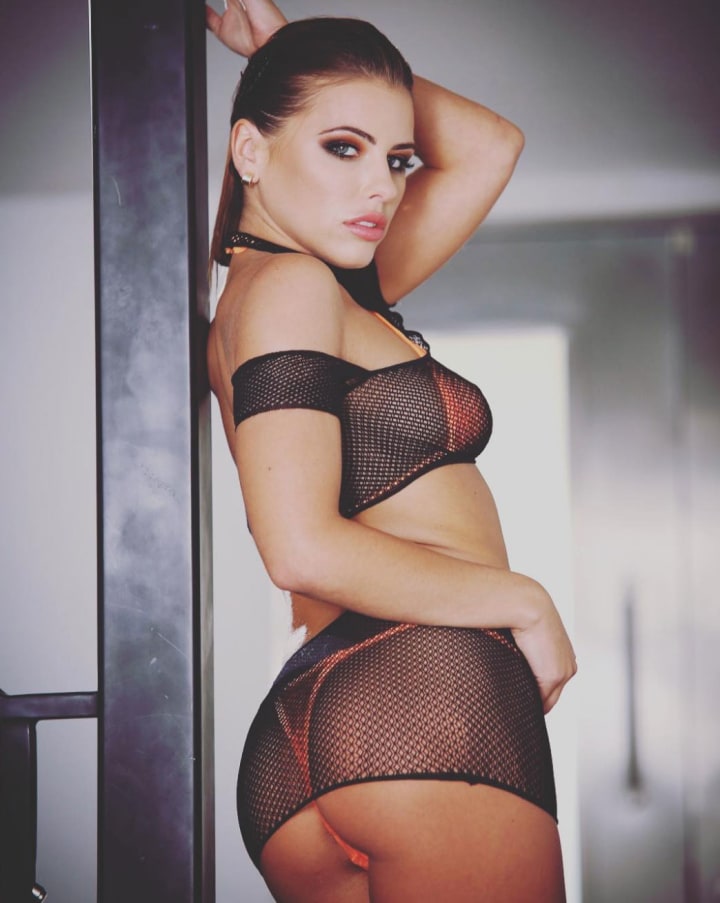 Love seeing gorgeous Eastern European girls with a penchant for lady love? You're not alone—and that's why Adriana Chechik has become so popular among lesbian porn fans. The petite, sweet blue-eyed brunette has become synonymous with sexy videos and great performances.
Though she also does straight flicks, Adriana Chechik's girl-girl scenes are really what bring the house down for many fans. She just knows how to work it. Once you check out her AVN-award winning works, you'll understand why she's the best.
Twitter: @adrianachechik
Instagram: @bratnasty69
Blair Williams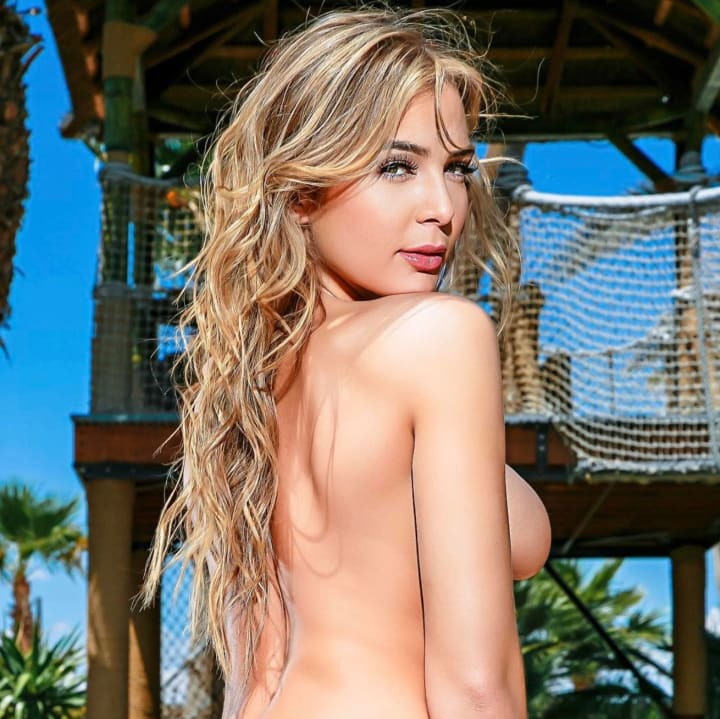 Without a doubt, one of the hottest lesbian porn stars has to be Blair Williams. She's the face of Hustler vodka, the AVN darling, a favorite on Twistys, and the winner of SexFactor. Did we mention that she's a beautiful, leggy blonde that also kills it in girl-girl scenes? We should.
When she's not taking the adult film industry by storm, she's on social media. Unlike other stars on this list, she does hetero porn, too—so if you're not in the mood for lesbian content, there's plenty more of her to check out.
Twitter: @blairsbananas
Instagram: @godblessblair
Carter Cruise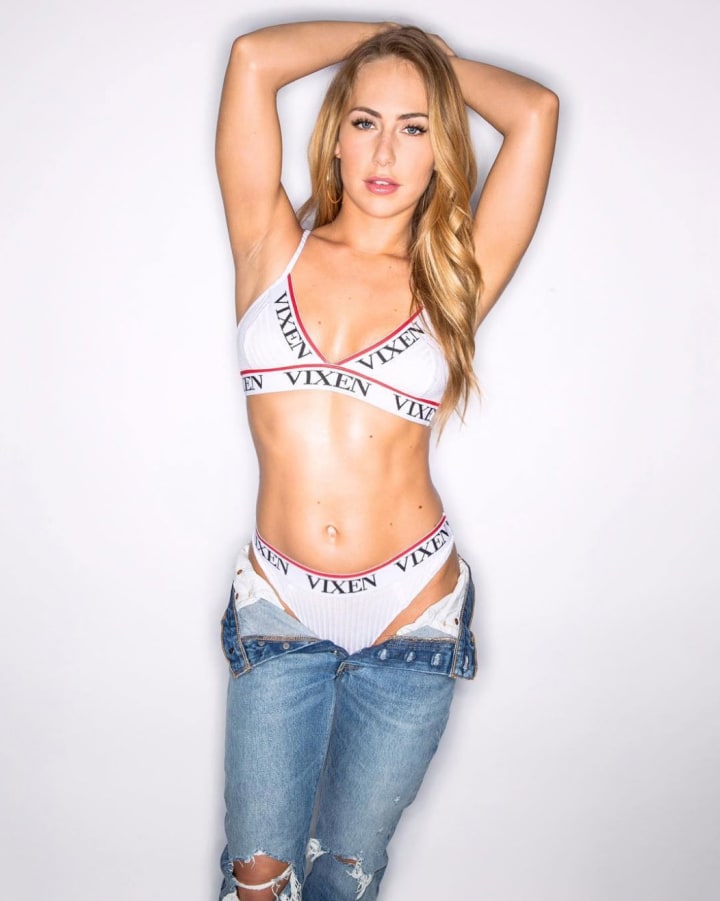 Carter Cruise definitely earned a place among the hottest lesbian porn stars of the day—and it's easy to see why. Her long legs, toned body, and dazzling eyes would make anyone feel a little weak in the knees. She's bubbly, blonde, and sweet as pie on camera, as well as off.
Along with being a top-rated porn star, Carter Cruise has become a pretty awesome DJ as well. We suggest checking out her latest release, Cruise Control Volume 7. It's some pretty happenin' stuff.
Instagram: @cartercruiseSoundcloud: @CarterCruise
Sara Luvv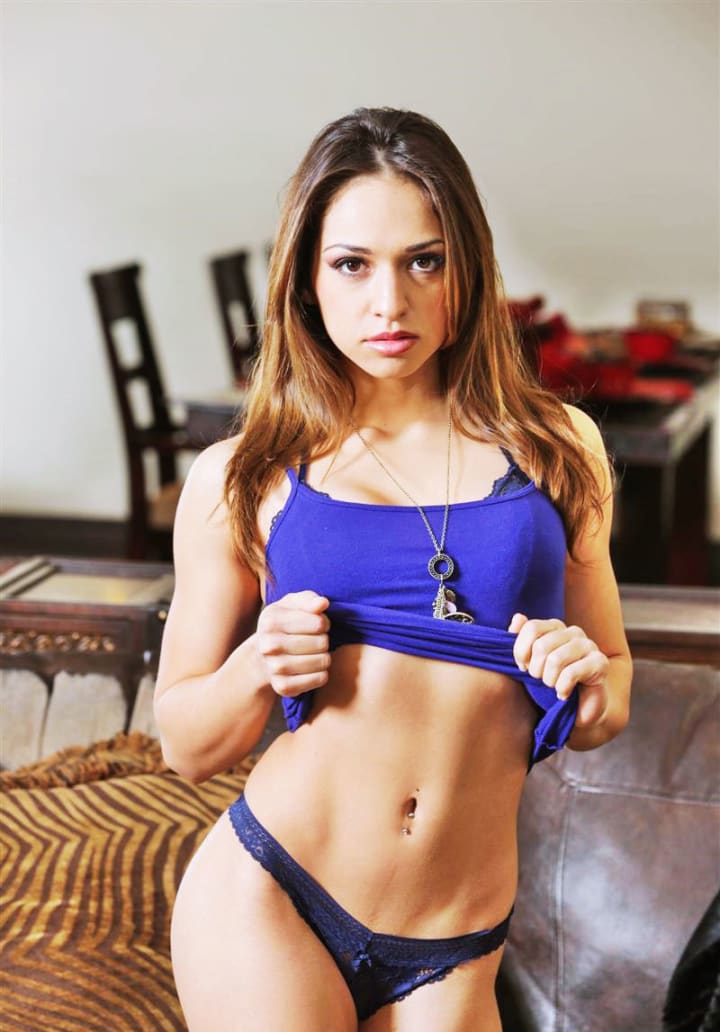 Beautiful Sara Luvv is one of those porn stars who uses her good looks, unique flair, and sizzling vibes to become an incredibly versatile actress. The slender, brown-eyed babe has become one of the hottest lesbian porn stars out there—with much of the credit going to her epic booty.
On camera, she loves loving women and men. We can't complain; she looks great doing it and loves to get kinky. If you check out her stuff, be careful! You might just fall in love with Luvv.
Twitter: @SaraLuvvXXXInstagram: @SaraLuvvsYou
Sara Luvv also made it to our lists of the Hottest Latina Porn Stars and Hottest Lesbian Porn Stars too!
Dahlia Sky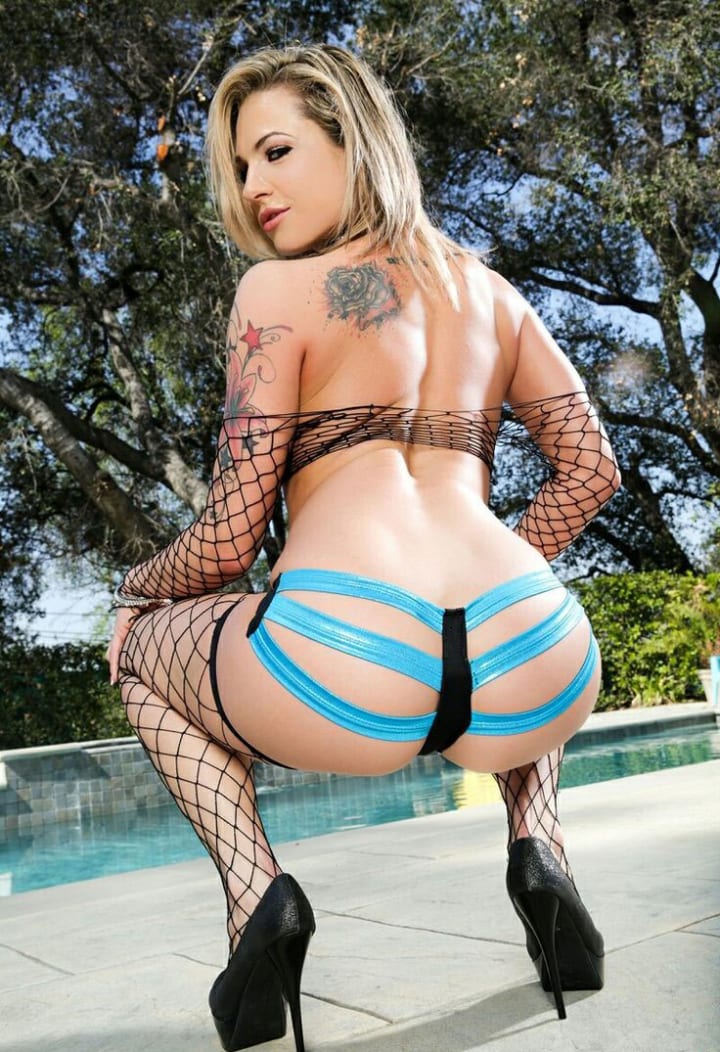 Dahlia Sky has a remarkably beautiful figure, and it's that super-slender frame that gets so many people feeling hot for her. The slender blonde is known for both hetero and lesbian porn flicks, but the reason we're calling her one of the hottest lesbian porn stars is because her girl-on-girl work is insanely hot.
You can definitely tell that Dahlia loves working with ladies, and her facial expressions are priceless. No matter what she's in, Dahlia Sky's talent shines through and makes you fall for her a little more.
Twitter: @DahliaSkyx
Bree Daniels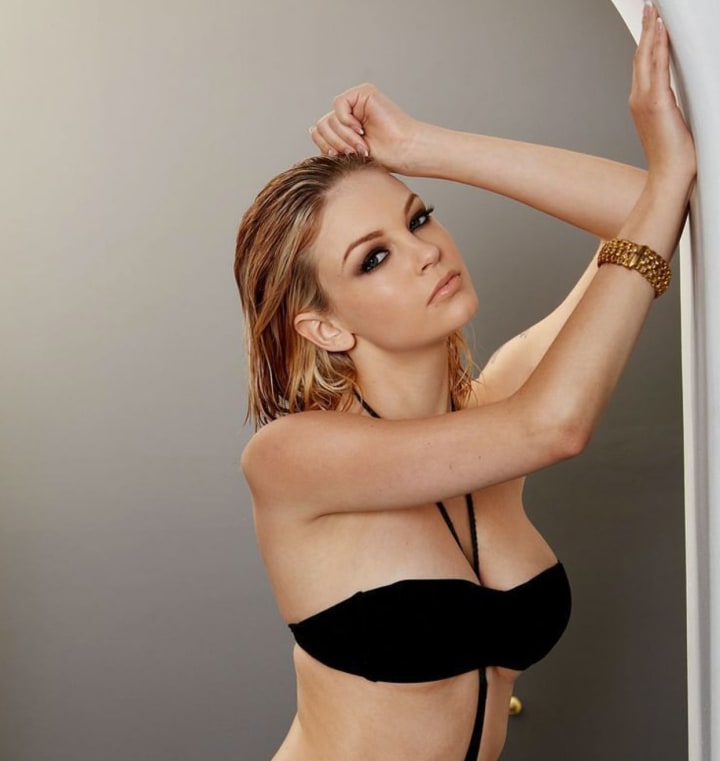 XBIZ Award Nominee Bree Daniels is one of the best lesbian porn stars to hit the industry in years. The busty brunette has become known for having epic cosplay photos, doing sizzling lesbian sex scenes, and also having a very level head on her shoulders.
On social media, Bree often posts thoughtful messages that speak out about important issues like civil rights and matters within the adult film industry. Brains and beauty are what make her such a great person to follow online.
Twitter: @BreeDaniels1
Bree also made our list of Hottest Lesbian Porn Stars, our list of the Porn Stars with the Most Spectacular Boobs, and our list of the Hottest Short Hair Porn Stars, too!
Jenna Sativa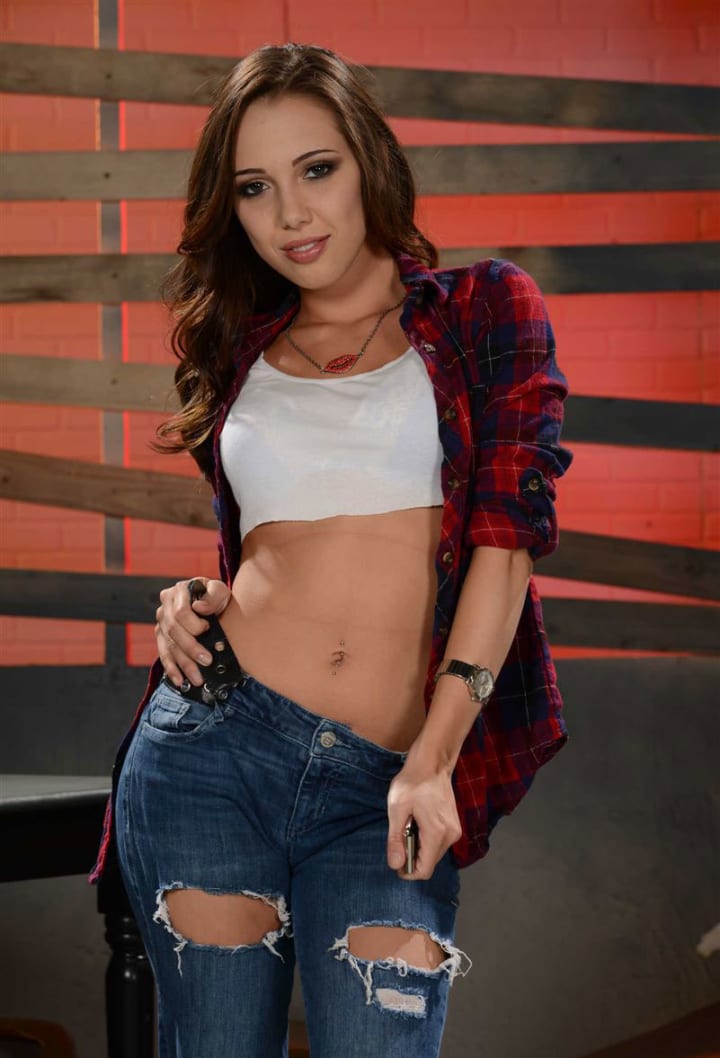 As her name suggests, the wild brunette known as Jenna Sativa is a major cannaseur and cannabis advocate. But, what you might not know by her name is the fact that she's one of the best lesbian porn stars in existence.
In recent years, Jenna has seen awards from the AVN, XBIZ, and UrbanX—and that makes her the Queen of Cunnilingus! The curvy porn star is known for her boobs, butt, and being able to make everyone a little hot under the collar. Take a look at her stuff, and you'll understand why.
Twitter: @JennaSativa
Jelena Jensen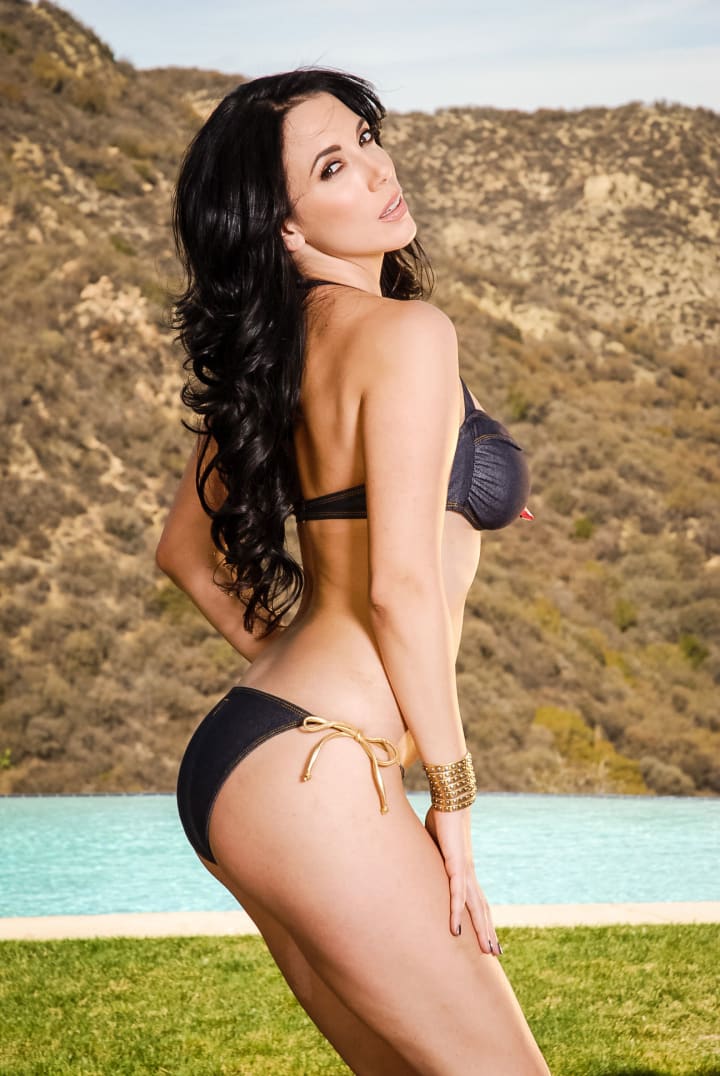 There's something almost hypnotic about the way that Jelena Jensen moves on camera. Maybe it's her eyes, her hips, or just the way her waist does that sexy little thing, but whatever it is, Jelena makes her name known as one of the hottest lesbian MILFs in the porn scene.
She's slender and pretty, sure, but watch for her. On camera, she's a force to be reckoned with and fellow porn stars know it. That's why she's a Girlsway Girl of the Year, a Penthouse Pet, and a darling in the scene!
Twitter: @jelenajensenInstagram: @jelenajensen
Jelena Jensen also made our list of Natural Breast Porn Stars!
Dillion Harper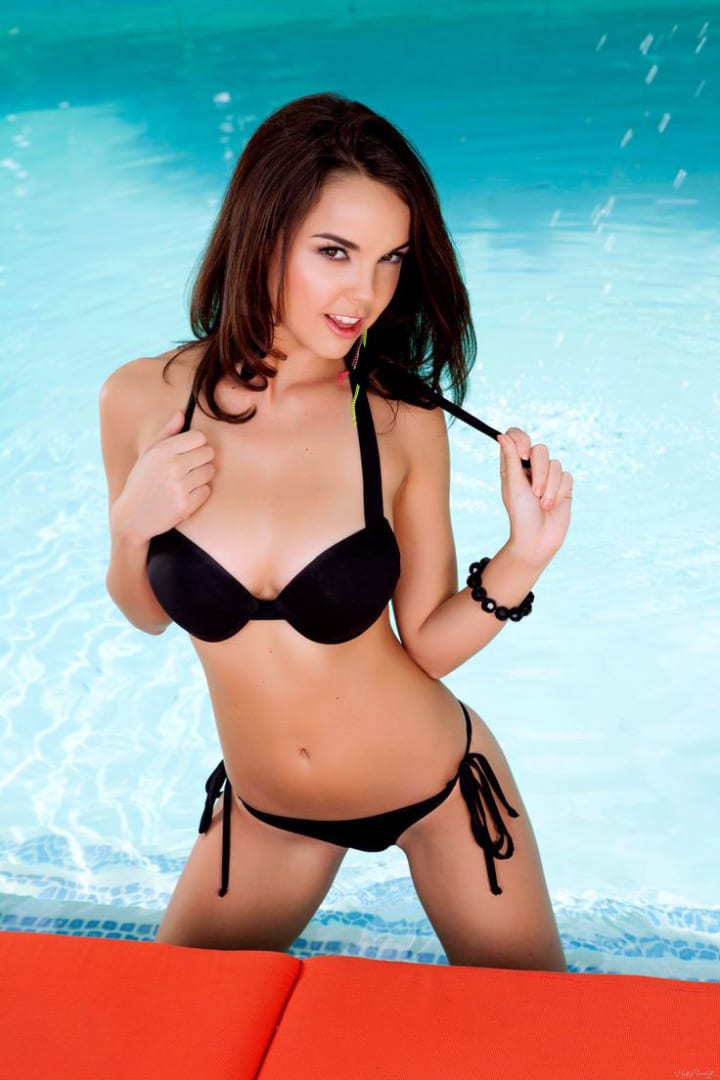 Cherokee-Irish Dillion Harper has the vibe of the flirty, spunky girl next door—and that's exactly what makes her one of the best lesbian porn stars of recent years. Her smile is adorable and her body is sizzlingly hot. That killer combo got her the attention of the AVN, Hustler, and even Fleshlight.
Along with having an epic stage presence, Dillion has no problem greeting fans and being a friendly star. She's cool like that, and if you ask us, that makes her even more attractive.
Twitter: @DillionHarperInstagram: @DillionHarperexclusive
Dillion made our list of the Sexy Southern Porn Stars and Most Beautiful Trending Porn Stars.
Sydney Cole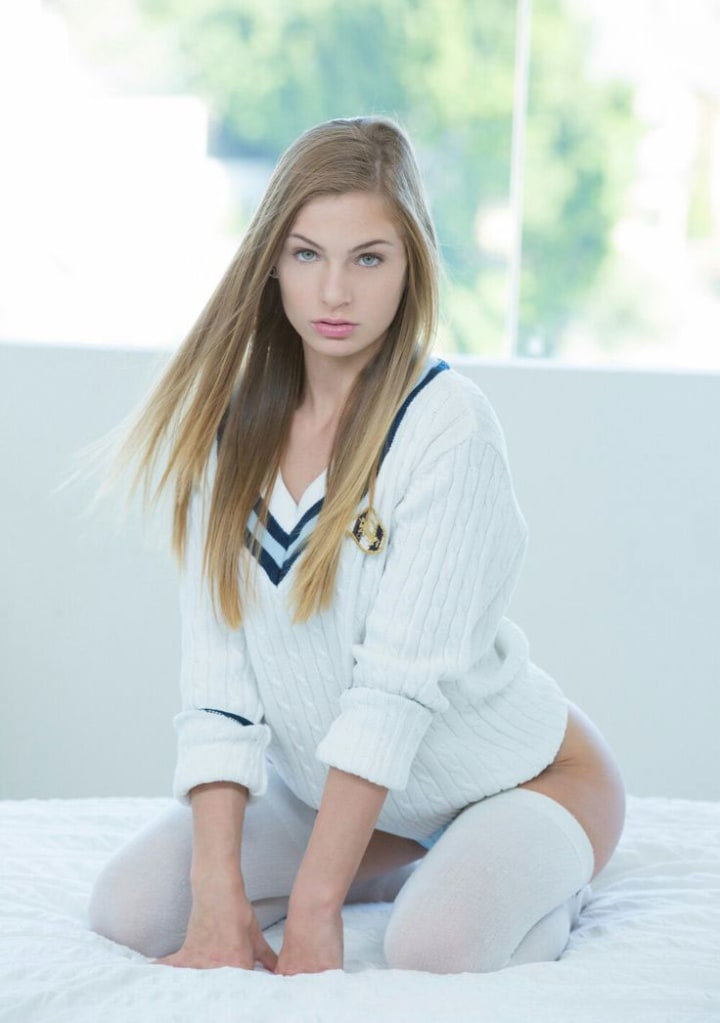 If you love lesbian porn stars who have the vibe of that one cheerleader you always wanted to date, but never were brave enough to approach, you'll understand exactly what makes Sydney Cole one of the best lesbian porn stars to watch. She's slender, has that sexy vibe, and also looks amazing on film.
Though she's still relatively new to the porn scene, Sydney has already gotten multiple AVN nominations—and became a Twistys treat. That alone says volumes, and once you see this blonde in action, you'll totally get why.
Twitter: @sydneycolexxx
Kimmy Granger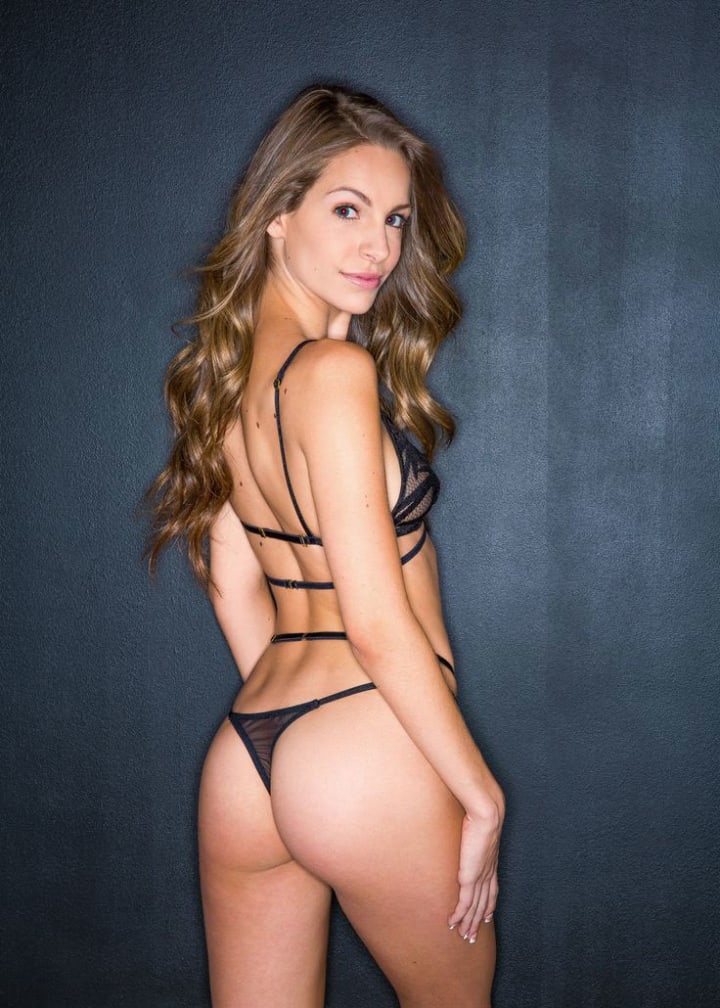 Ah, Kimmy Granger! Though she may be new to the porn scene, she definitely has managed to get people talking already. The AVN, Hustler and XBiz has already noticed her for her excellent acting, superb body, and epic stage presence.
The slender blonde has that insanely attractive vibe of the hippie girl who just so happened to go wild—and incidentally, she's got the body to match. If you love girl-girl or boy-girl scenes that have a very real feel to them, you'll adore Kimmy Granger's work.
Twitter: @kimmygrangerxxx
Instagram: @strangerthangranger
Kimmy also was mentioned on our list of the Hottest New Porn Stars of 2017 and the 50 Hottest New Porn Stars to Watch.
Megan Rain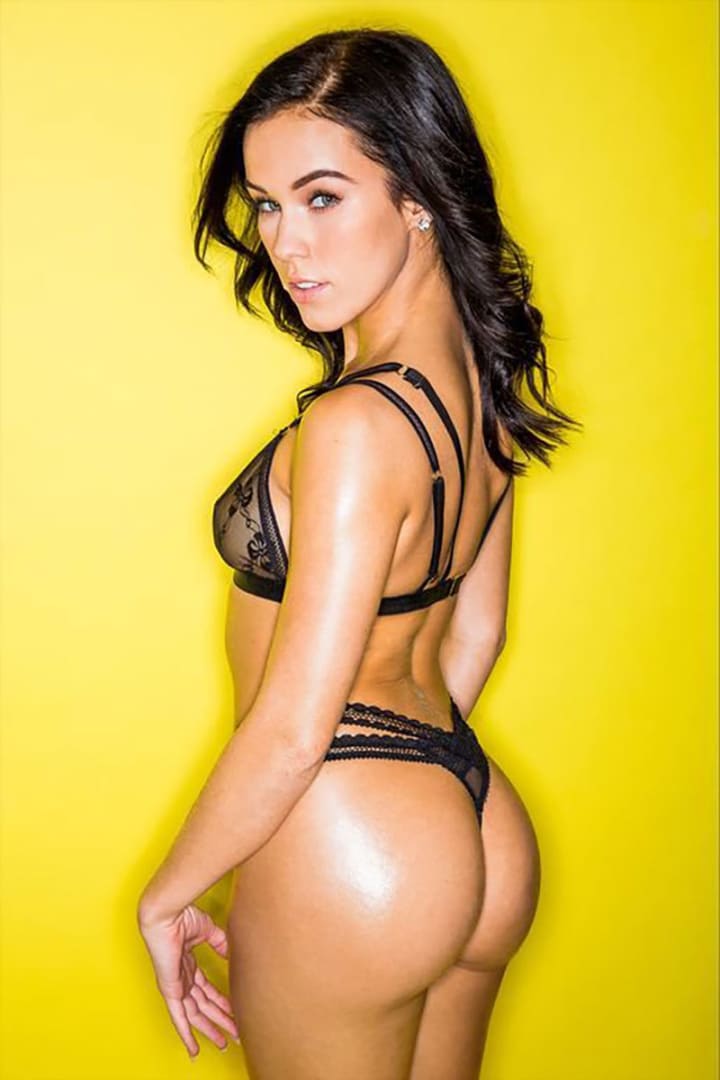 If you were to see Megan Rain perform, you'd think that it's almost unfair. She's got such a beautiful body, piercing eyes, and seductive stare that she almost gives off an unearthly vibe to her work. That's what makes her one of the best lesbian porn stars—as well as one of the best girls in the hetero scene too.
She's got a very "high fashion" look that makes her look amazing in every shot, especially when she lets down her brown hair and gives the camera that look. Her girl on girl work is incredible, and worth a see regardless of your orientation.
Twitter: @littlesexbuddha
Instagram: @meganloveonme
Megan Rain was mentioned on our list of the Hottest Brunette Porn Stars, Hottest Teen Porn Stars, and the Best Porn Star Snapchat Stories to Follow.
Lyra Louvel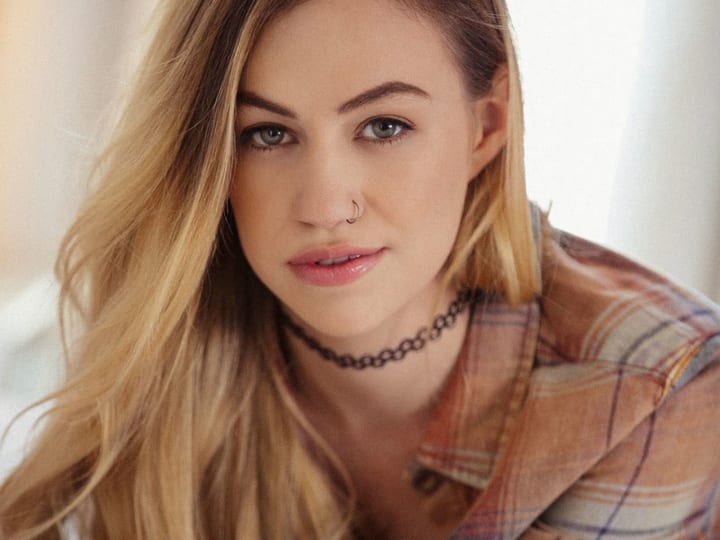 Lyra Louvel loves to do it all. A woman of many talents, she is not one to say no to whatever the industry asks of her. Girl on girl, girl on boy, dominatrix porn, it's all good for her. This is what keeps her as one of the most popular lesbian porn stars out there. Born in Southern California and raised religious, Louvel's new religion is getting off as many fans as she can. And she is really good at it.
Twitter: @yesMistressLyra
Jana Cova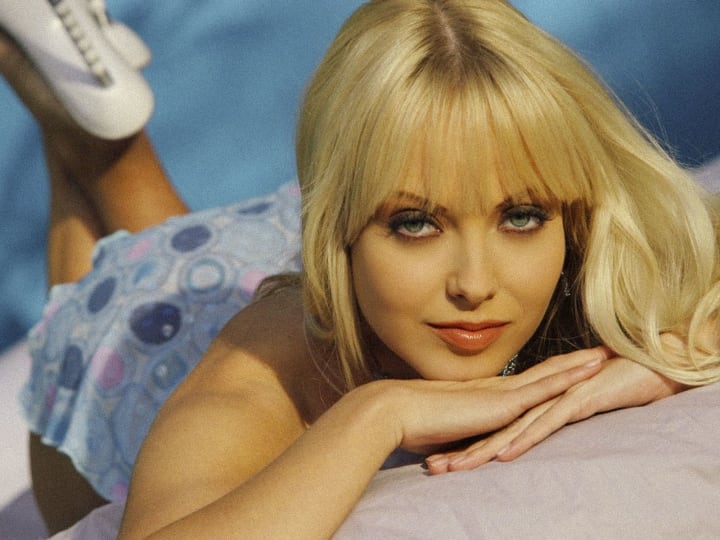 Though she started out as a bikini model in the Czech Republic, blonde bombshell Jana Cova quickly progressed from soft porn to the hard core lesbian porn we have all grown to love her for; Though she has never been known to say no to a good blow job. Her list of magazine appearances is quite impressive, ranging from good old Penthouse to Hustler, Frenzy and beyond. Let's not forget she was Penthouse Pet of the Month in April 2003. Cova won the AVN Award for Best All-Girl Sex Scene-Video in 2007. Who could forget her performances in Women Seeking Women 70, Pretty Girls Tied Tight, or Toe Sucking Orgy? Her list of titles is certainly extensive and quite impressive.
Twitter: @JanaCovaJailed
Shyla Jennings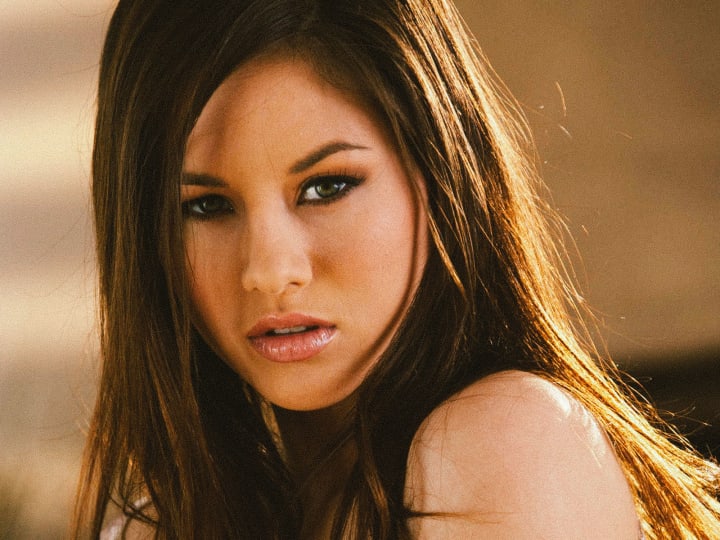 This German-born beauty calls Texas her home. Maybe this has something to do with the size of the wieners, but who knows. Her performances in Lesbian Fuck Club, We Live Together 28, and Sisterly Love 2 are just some of the roles that earned her the AVN Award of All-Girl Performer of the Year an impressive three times. Shyla Jennings has appeared in over 200 films. She prefers to perform strictly lesbian scenes, but has come out as a bisexual. Her fans certainly don't mind, they are quite happy with whatever she chooses.
Twitter: @iamshylaj
Riley Reid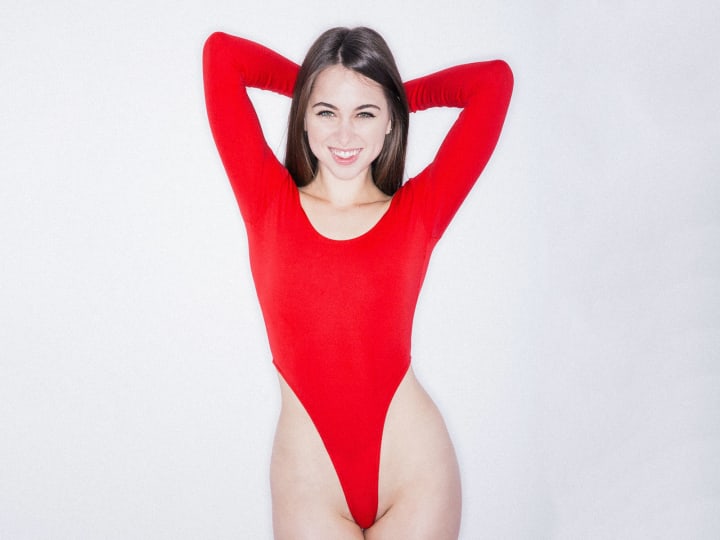 Riley Reid is a green eyed beauty of Puerto Rican, Irish, and Cherokee descent and, most importantly, a total package in the porn industry. Getting her start at the age of 19, Reid originally graced the adult entertainment world under the name Paige Riley. In 2014, Reid became the first performer to win both the XBIZ Award for Best New Starlet (2013) and Female Performer of the Year (2014) consecutively. She boasts an impressive number of adult films, with over 350 scenes to her name
Twitter: @RileyReidx3Instagram: @baconbootyy
Malena Morgan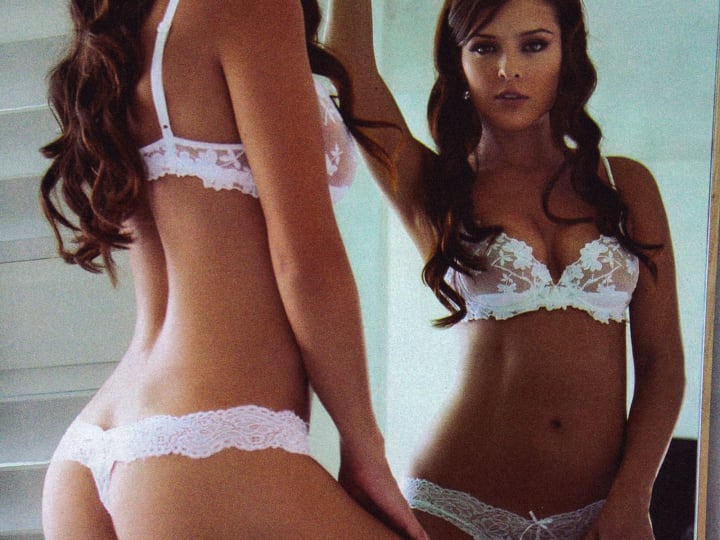 Straight from the Florida sun and just as scorching, Malena Morgan has come a long way from being a hostess at Cracker Barrel, though many would like to take her over a barrel. In 2011, she graced the cover of Penthouse and was the Pet of the Month in November of that year. She has appeared in other adult magazines as well, including Playboy and Hustler. Married to a professional wrestler, her fans much prefer her when she is wrestling with other women and her impressive movie career are a testament to her ability to do that.
Twitter: @MalenaMorganInstagram: @malenamorgan
Brett Rossi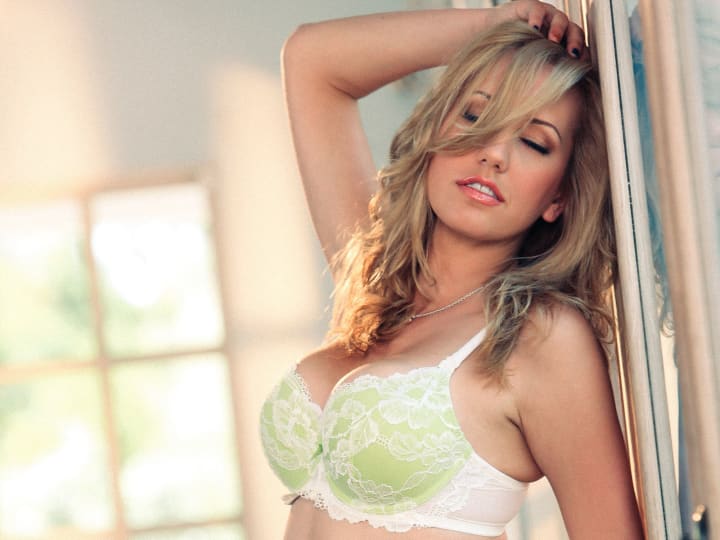 Though famous for her dalliances with Charlie Sheen, Brett Rossi is much more well-known for her girl on girl and hardcore sex scenes with other lesbian porn stars. Rumor has it that she has plans to the leave the industry forever and become a nurse. We are just hoping that will be the plot of her next adult film. Anything is possible!
Twitter: @ImBrettRossiInstagram: @imbrettrossi
Allie Haze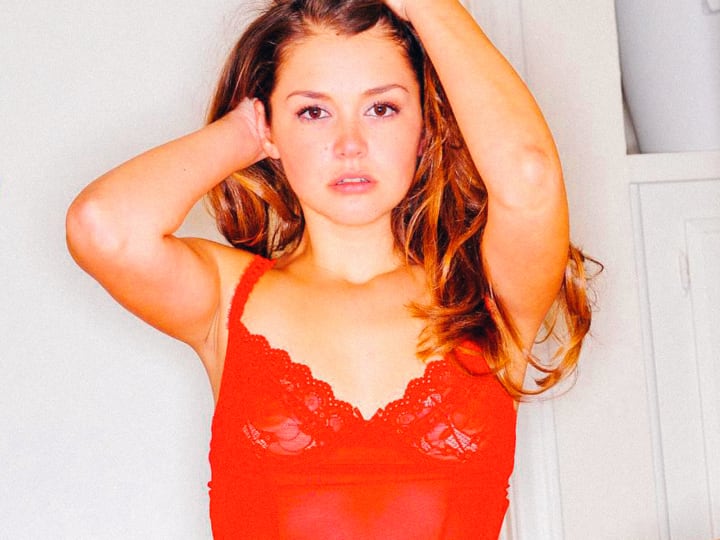 This hot California beauty was putting out fires as a firefighter before she rewarded all of us by joining the porn industry. A big fan of girl on girl action, Allie Haze eventually branched out to include men. This made at least half of her fans happier. Her youthful looks make her a perfect star of the teen-porn genre. In 2012 and 2013, she was on CNBC's yearly list of Porn's Most Popular Stars. A self-proclaimed bisexual, according to Haze, she likes what she does because she, " wanted a safe, fun way to hit on girls without having to go to a bar every night and buy drinks and dinner." Smart girl.
Twitter: @alliehazeInstagram: @itsalliehaze
Tori Black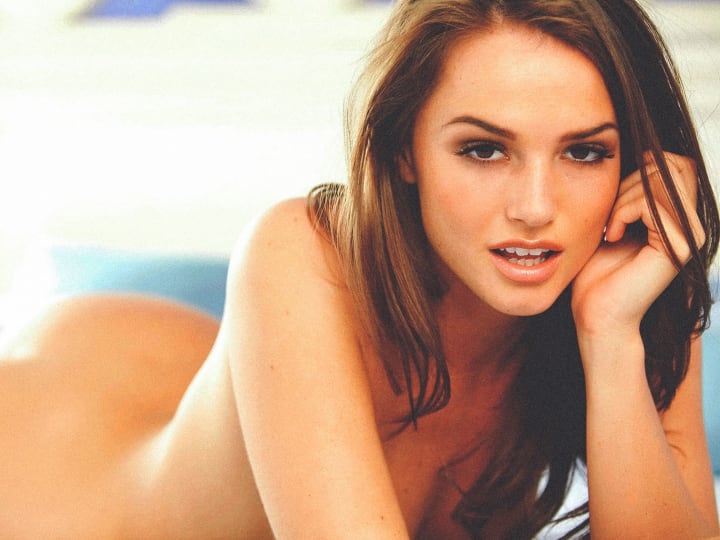 With a face that has launched a thousand wet dreams, or maybe more, Tori Black began her career while in college. She won the AVN Female Performer of the Year two years in a row, but anyone that has seen her films would not be surprised by that. Born in Seattle, Black received rave reviews for her role as Catwoman in the film Batman XXX: A Porn Parody. Now that is a villain you wouldn't mind running into. Black is also featured on the Sexiest Porn Stars to Follow on Snapchat.Twitter: @misstoriblackInstagram: @misstoriblack
Elsa Jean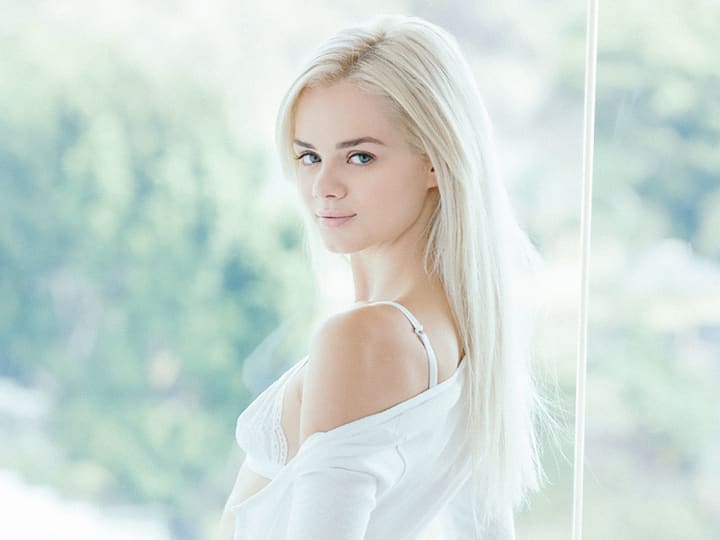 Though young, Elsa Jean's film credits are quite impressive. Jean also has displayed her petite perfection for several adult websites. A native of Ohio, this midwestern gal started out as a stripper, but knew that her future was in the world of porn. Some of her more memorable performances are in Stepdad Seduction and I Came Inside My Sister 2. Both are must sees. And since she is only 19, the possibilities of what comes next are endless.
Twitter: @ElsaJeanxxxInstagram: @elsajeanofficial
About the Creator
Bea is a sex therapist and writer from the UK who believes any couple can have an amazing sex life if they just look past all of the things that annoy them.
Reader insights
Be the first to share your insights about this piece.
Add your insights