Natural Breast Porn Stars
Many natural breast porn stars outrank and outperform the ones who went under the knife.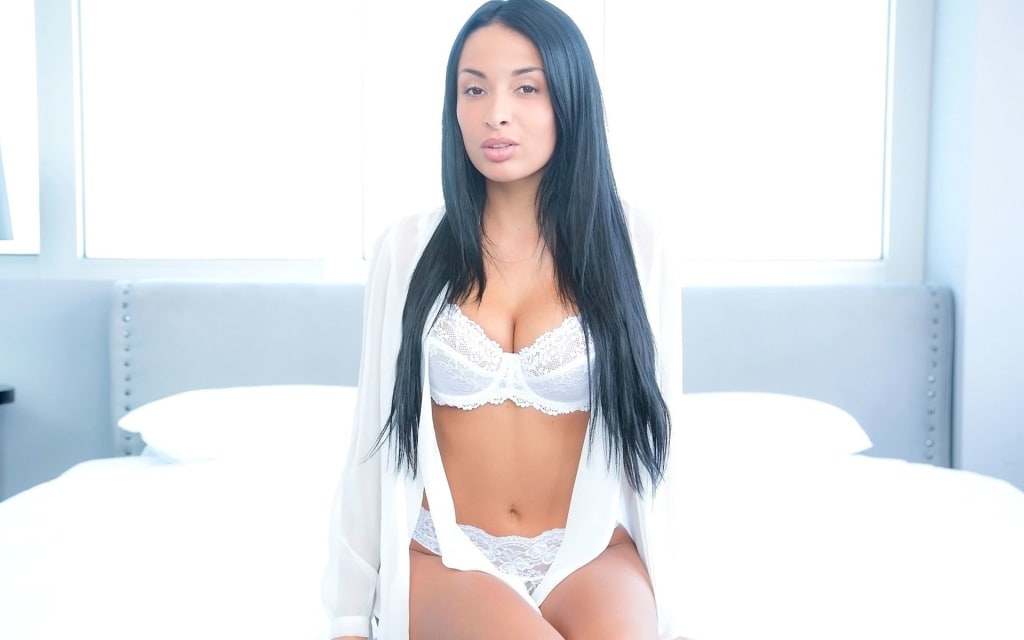 Let's face it, it often seems as though having fake boobs is a prerequisite for becoming a porn star when you look at the girls who make a name for themselves in the industry versus the ones who do a few scenes and burn out. However, there are many examples of women in the adult industry who are more than able to steal a scene without the use of breast implants. In fact, many of those women outrank and outperform the ones who went under the knife. This is because, although natural boobs aren't always the biggest, there is a special quality that comes from watching a natural chest bounce in an adult scene that you don't always get from implants. Not only that, but seeing a girl in an adult scene with natural breasts makes the scene feel more authentic and less produced, which is a turn on for many people.
Gianna Michaels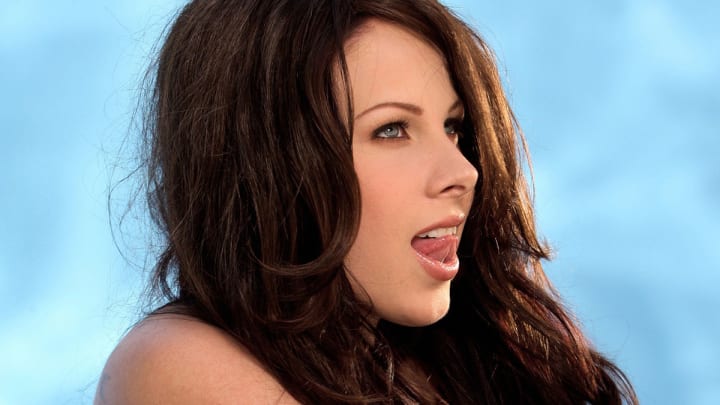 Gianna Micheals, who hails from Seattle, has become a staple in the adult industry during her prolific career, and she's still going strong. With her natural chest coming in at a legendary size 38 F, Micheals has outlasted and outperformed many of the starlets who used enhancements to get their chests anywhere near her size. As of her most recent count, Gianna Micheals has appeared in over 450 adult films. Outside of her life as one of the world's most recognizable adult stars, Gianna Michaels is very active on social media sites like Twitter and Instagram, and she has her own website.
Brandy Talore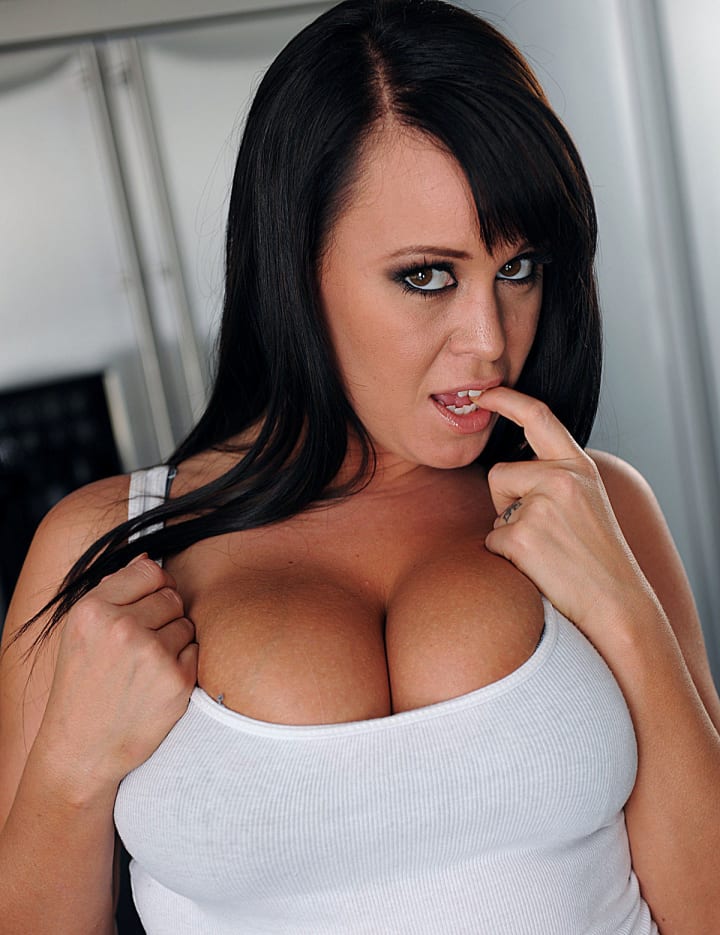 Brandy Talore, originally from Bowling Green, Ohio, is a natural breast porn star who began performing in 2004 after experimenting with nude modeling and then deciding that she had a future in the adult industry. Her endowment is an impressive 36 DDD, and she has built an eclectic body of work over the years. Talore is now semi-retired, but still does porn on her on terms with the use of her website and various social media accounts. Brandy has stated in interviews that some of her biggest hobbies are computers, watching movies, and dancing. Talore has built such a following that she now sells pictures and videos directly to her fans using her Twitter account and website for much more money than they would typically pay for a scene if she were still only doing traditional studio scenes.
Sunny Leone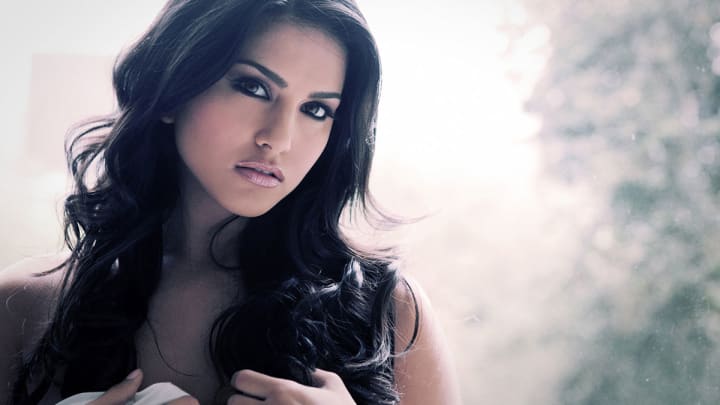 Sunny Leone was born and raised in Ontario, Canada and began her adult career in the early 2000s when she signed with Vivid Entertainment. Sunny went on to become one of Maxim's 12 Top Porn Stars of 2010, and continued to rise. Her natural chest is a 34 DD, which means although she is not as active as she once was in porn, she has secured herself a place on this list because she is one of the most legendary natural breast porn stars of all time. Sunny is very active on Twitter and Snapchat, and has also made a career as a mainstream film actress.
August Ames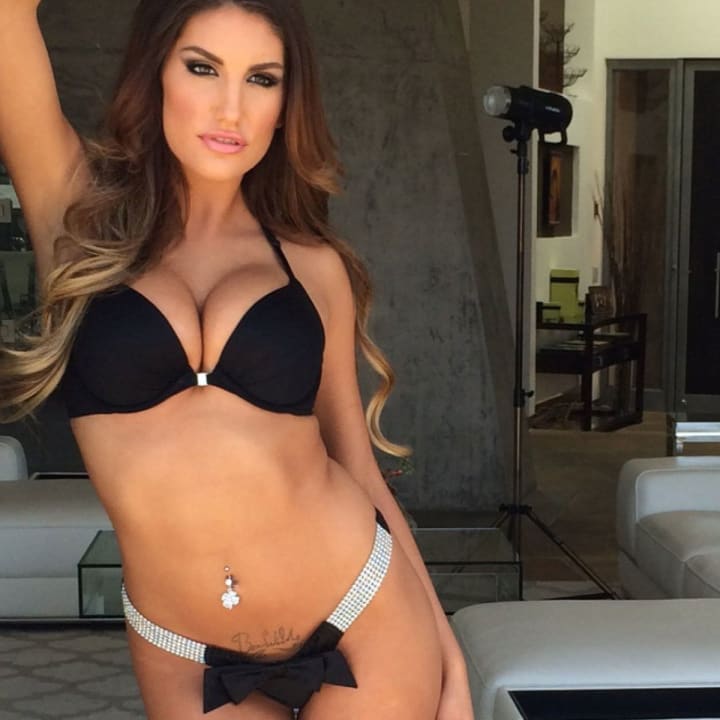 August Ames is another natural breast porn star who has proven that implants don't have to be the standard for adult entertainment. She started her career in November of 2013 with a solo fetish scene, and has gone on to win some of the most sought after awards for porn stars. As of December 2016, she has appeared in 185 scenes. Ames' chest size is a nice 32 D, which means she may not be as endowed as some of the other natural girls on the list, but her chest is still more impressive in size than many of the other girls who went under the knife for size. August Ames keeps a very active presence on social media and has many new scenes planned for release in 2017.
Anissa Kate
Anissa Kate is a French natural breast porn star who got her start in 2011 when she stared in Ultimate French Girls 3. Kate has been nominated for several major awards and has won four of them so far, including best all girl scene and female performer of the year. Anissa Kate has an impressive natural size 36 E chest, which means that she takes all the attention whenever she's in front of a camera with her top on or off. Not only is she a big star, she has also under taken directing adult films as of late. She keeps an active profile on Twitter, which means that she is assessable to her fans. Fans of her work should follow her on Instagram for visual updates from the natural chest star.
Angela White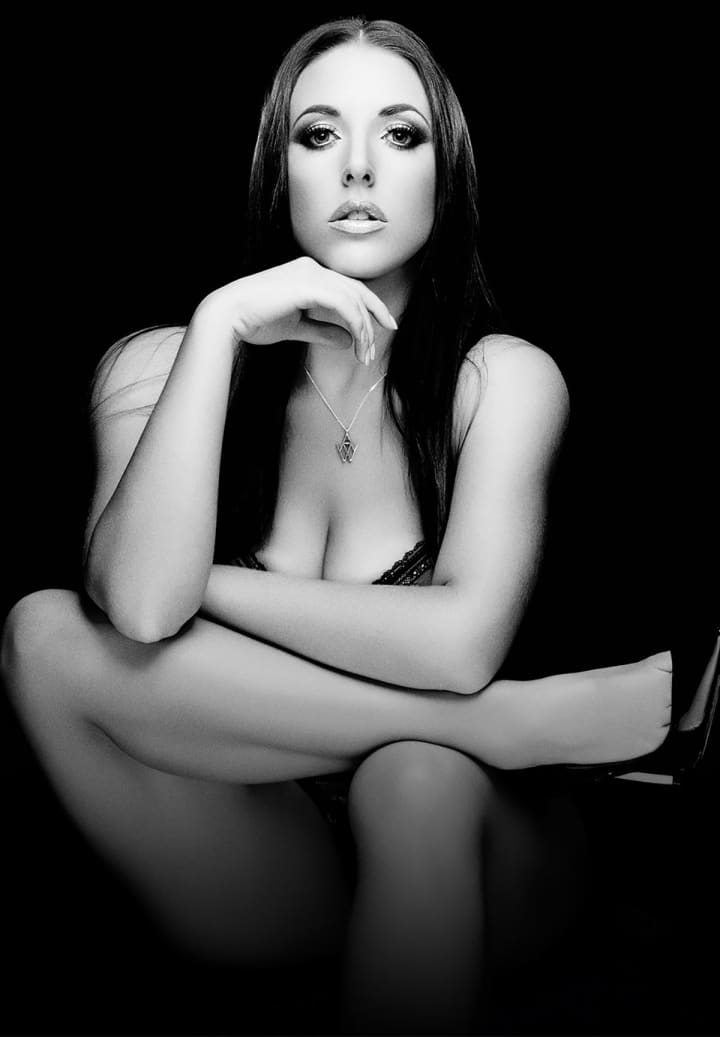 Angela White is an adult star from down under who got her start in front of the camera in 2003, which means she's been a natural breast porn star since the age of eighteen. Although White has the distinction of being "Australia's most well-known adult performer," she moved to the United States in 2016 to shoot for a few of the most popular American porn studios. Besides being a huge star with a 32 G breast size, Angela White has run for public office in attempt to fight for the rights of sex workers. White has her own website and is very active on social media. She currently does most of her filming from Los Angeles.
Avy Scott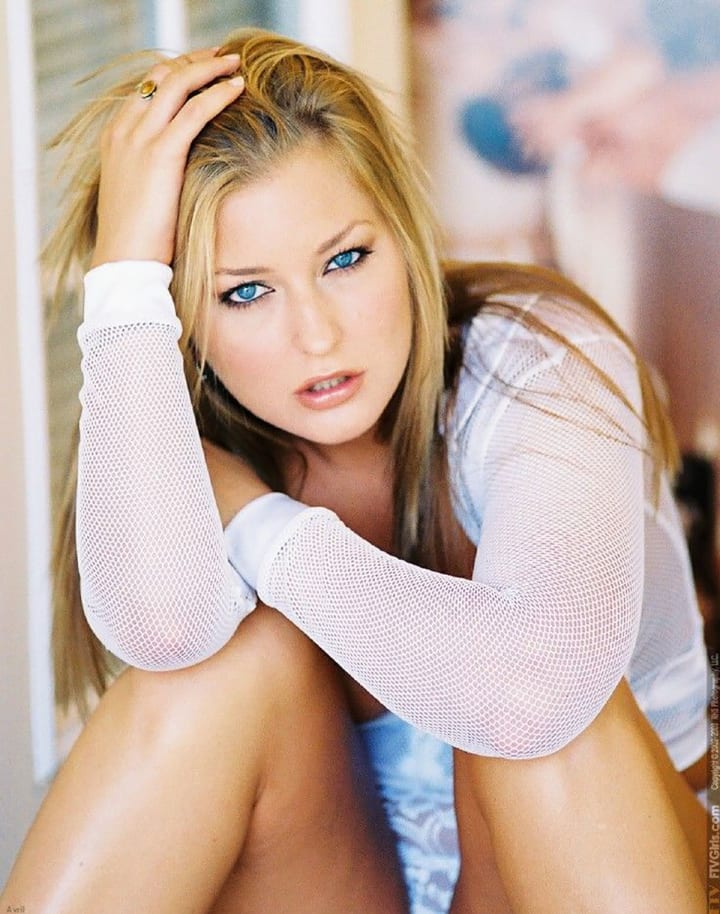 Avy Scott is a natural breast porn star who worked for a health insurance company before making it big in adult films. Scott is originally from Tampa, Florida and has a chest size of 36 D. Avy has been active in the industry since late 2001, and has since appeared in almost 300 films and has served as director of four. While Scott isn't as big a star as many of the other girls on this list, she has a respectable career and is still going strong. Besides porn, Scott is also a model. She tweets often and has also launched a website.
Mia Malkova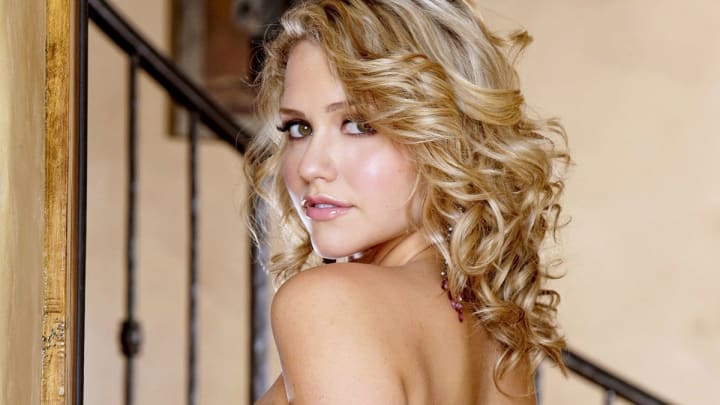 Mia Malkova is a natural breast porn star who got her start in the adult industry in late 2012 with an introduction from fellow porn star, Natasha Malkova. She had the honor of being the Twistys Treat of the Month for December of 2012 and then the Twistys Treat of the Year for 2013. Although she is one of the younger girls on this list, she has won a few major awards and has done over 250 scenes as of December of 2016. Her natural chest, a size 34 C, is one of the more modest pairs on this list, but they are beautiful! Mia keeps her fans satisfied with her Twitter feed and continues to work with Penthouse. Some of her hobbies are hiking, watching movies, and playing video games like The Sims.
Maserati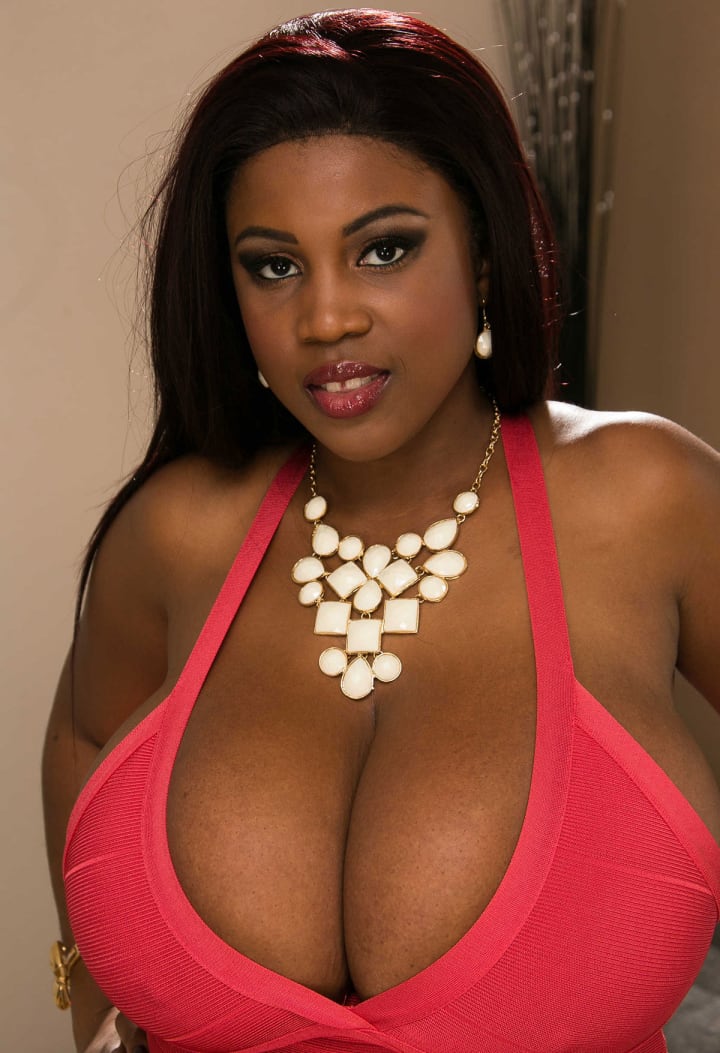 Maserati was born in Kingston, Jamaica and is a well-known porn star and webcam girl. She is one of the most famous natural breast porn stars and has been active since the spring of 2011. Maserati has a chest size of 36 HH, which is almost unheard of, but gives her a bit of an edge over both natural and enhanced girls alike. Although mostly known for solo masturbation scenes, Maserati has a very diverse catalogue of scenes. When she's not in front of the camera, Maserati loves watching television and is very active on Twitter.
Jelena Jensen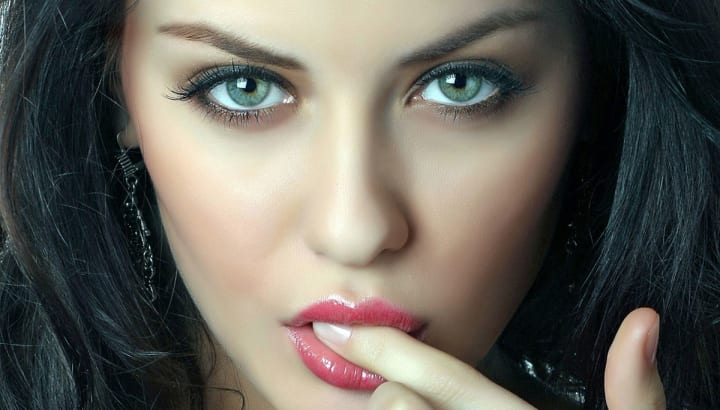 Jelena Jensen is a natural breast porn star who has been working consistently since 2003 when her first photoshoot was published by Club magazine. After that, she began doing leg and foot modeling and then moved on to more mainstream scenes in order to show off her massive natural size 34 F boobs and small frame. Jelenahas won two awards, Web Babe of the Year and Best Solo Girl Website. She was also 2016's Girlsway Girl of the Year, which is pretty impressive. Outside of porn, Jelena is an animal lover as well as an avid Twitter user.
Reader insights
Be the first to share your insights about this piece.
Add your insights