Hottest Busty Porn Stars to Watch Right Now
Everyone loves a good pair of boobies! If you're a fan of buxom beauties, you gotta check out our list of the hottest busty porn stars to watch.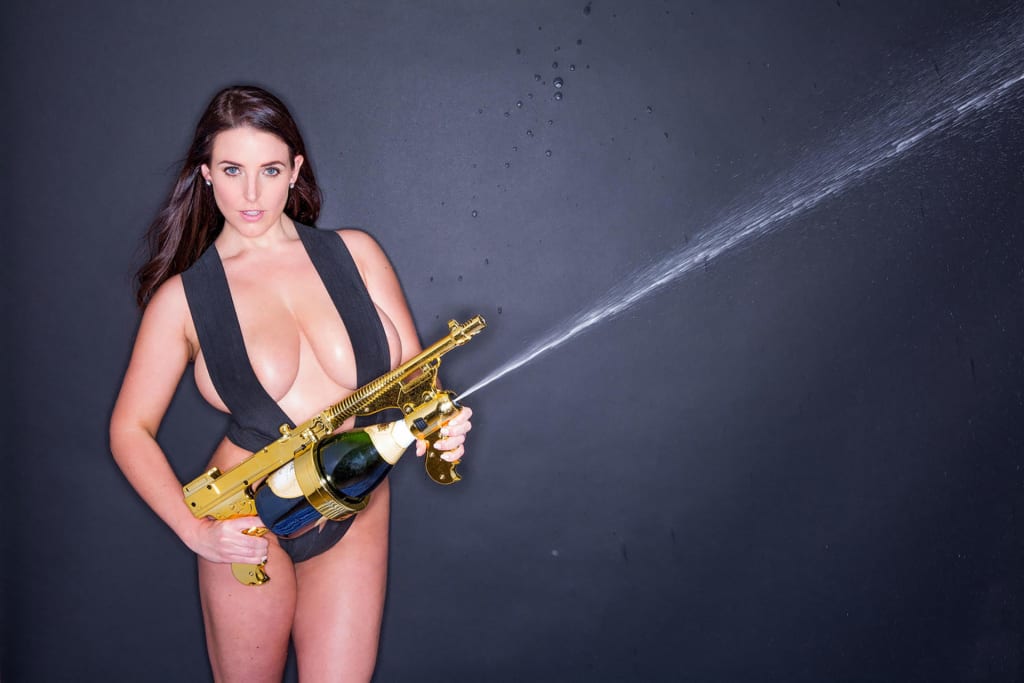 Boobies are amazing. There's not many people out there who can honestly say they hate boobs, even among people who might not necessarily be that attracted to women.
In the porn industry, being a porn star with a pair of seriously spectacular boobs is a great way to ensure your career will go far. This is doubly true if you're smoking hot. That's also why there's so much competition when it comes to being one of the hottest busty porn stars in the industry.
Every porn star out there has awesome boobs, but some ladies just know how to work it amazingly well. This list of the hottest busty porn stars currently making movies will help you find the top performers with the hottest boobies out there!
Angela White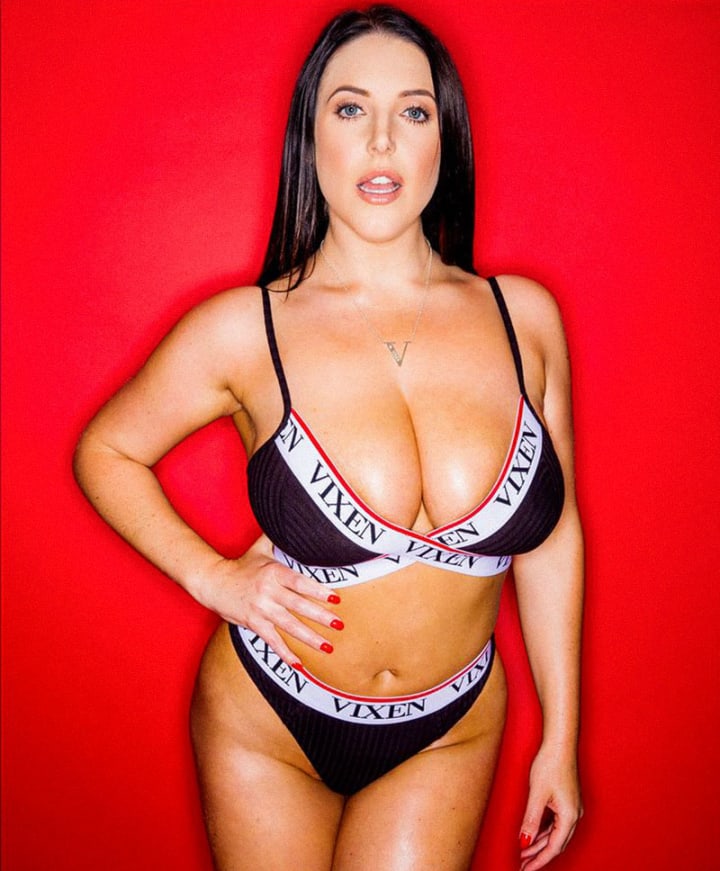 Angela White has become famous for having one of the most magnificent pair of breasts in X-rated films — and also for being one of the prettiest porn stars in history. She's got gorgeous blue eyes, absolutely massive boobs, and an amazing booty, too.
She's an AVN Award Winner, a Vixen Angel, a Fleshlight Girl, an XBiz Award Winner, and also snagged some awards from XRCO, too. You don't get those kinds of accomplishments unless you're really incredible at what you do, and Angela White definitely is. That's why she rules.
You can follow her Twitter @angelawhite.
Quinn Wilde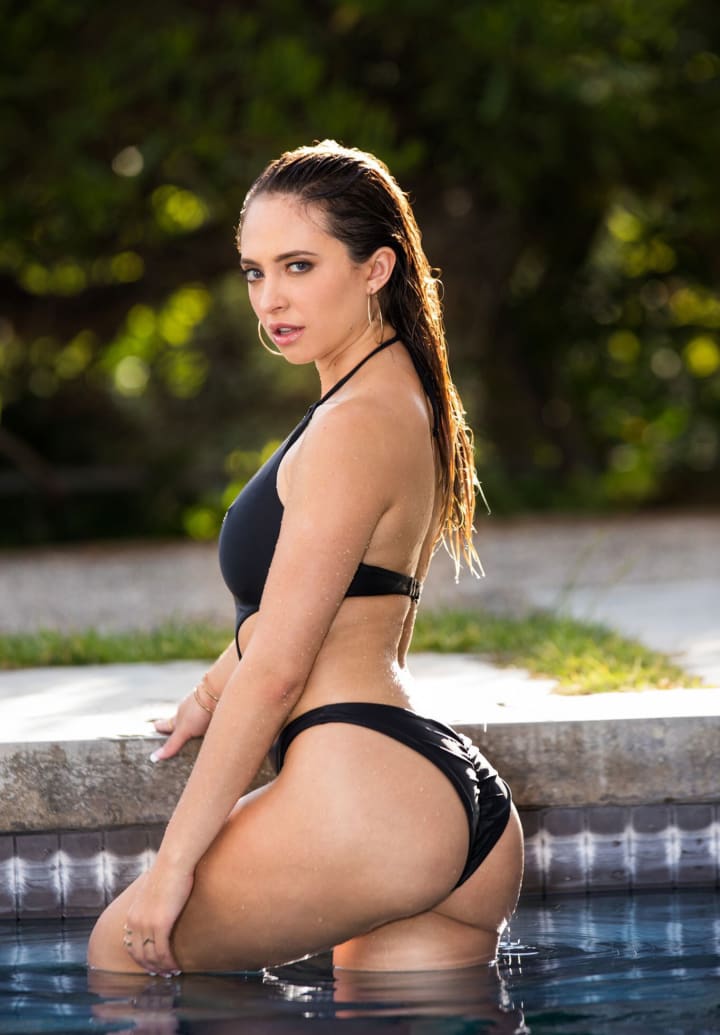 Quinn Wilde doesn't look like a porn star in the stereotypical sense of the word, but that's why she's so hot. She's a gamer girl and geek with the face of an angel, long legs, and beautiful, large perky breasts.
Wilde has many awesome talents, including making super seductive videos involving BJs. People who have a soft spot for super-sexy geeky girls will quickly understand why she's one of the hottest busty porn stars currently making movies.
You can follow her Twitter @QuinnWildexxx.
Keisha Grey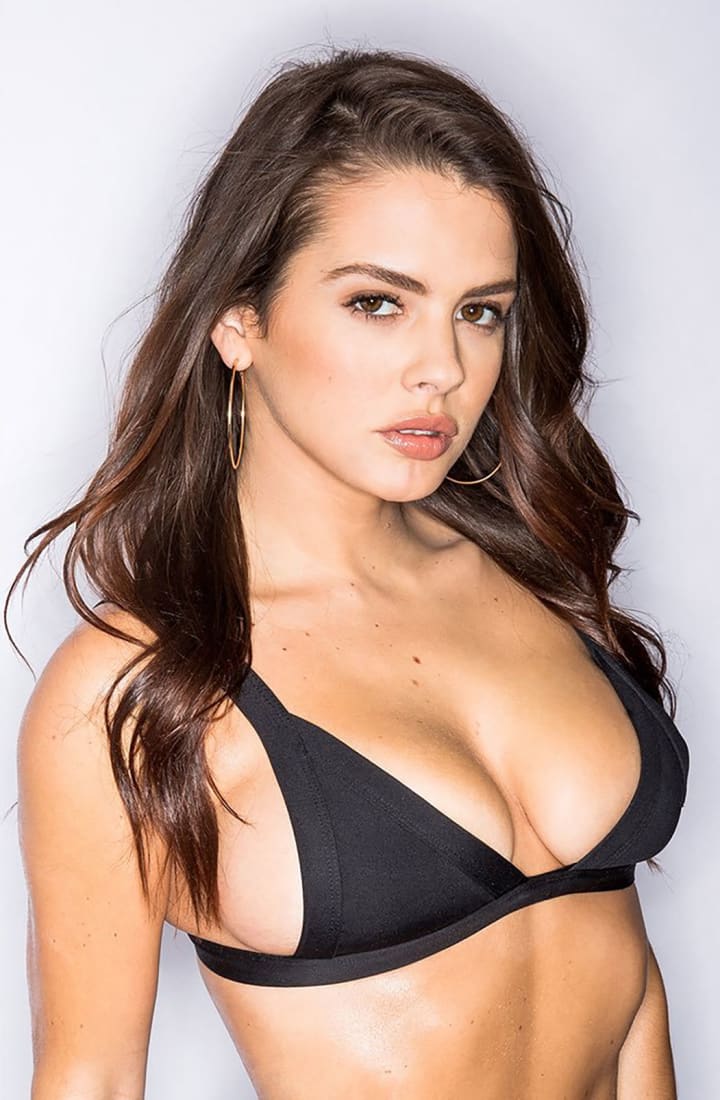 22-year-old Keisha Grey is the whole package. She's got amazing breasts, a perfectly round booty, and a face that's worthy of magazine covers. Even on a list of the sexiest busty porn stars in the world, she stands out due to her amazingly good looks.
That being said, the all-natural Vixen Angel is not just a pretty face (or rack). Grey is a very intelligent lady with a lot of personality. She's known for speaking out against slut-shaming, and for also being a very talented cello player. Now, that's awesome!
You can follow her Twitter @littlekeish.
August Ames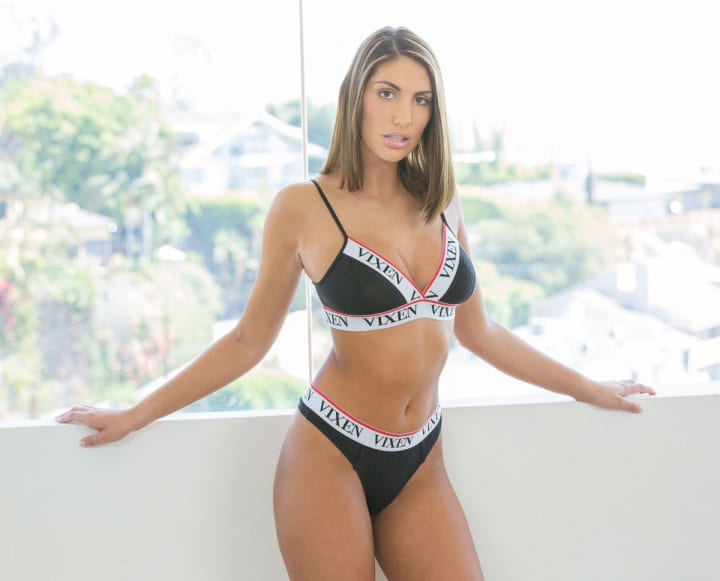 August Ames is one of those busty porn stars who was born to model. She's got warm brown eyes, perfect breasts, and a figure to die for. Because of her strikingly good looks, she's one of the only busty porn stars to get awards from the AVN, become a Vixen Angel, and get crowned the Twistys Treat of the Year.
She's slender and sultry; and she knows how to work her goods on camera amazingly well. August also loves her fans! That's why you need to check out her work, if you haven't already.
You can follow her Twitter @AugustAmesxxx.
Kylie Page
Kylie Page has mastered the art of looking like the seductive girl next door — and among busty porn stars, there's no one who does that better. The blonde teen has become known for having epic tits, being all natural, and having amazing talent when it comes to filming sex scenes.
Her hair is always on point, and she loves to show her blowjob skills on video. Needless to say, she's a fan favorite for more reasons than we can count on two hands; and she's one of the hottest blonde porn stars you need to scope.
You can follow her Twitter @KyliePageXXX.
Karlee Grey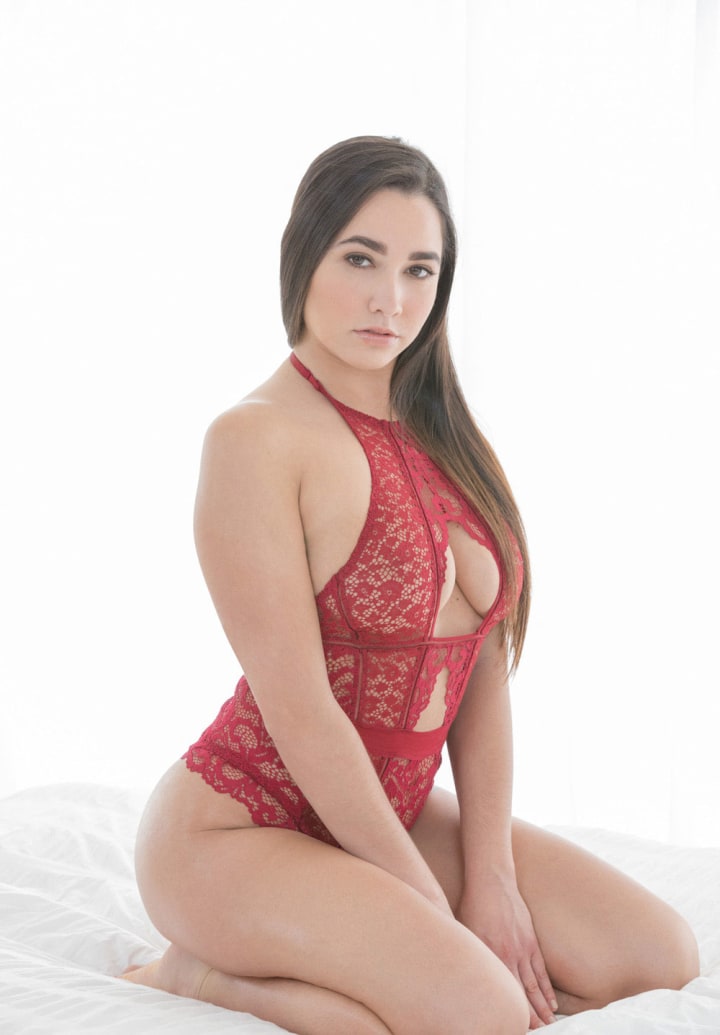 If you ask most porn critics who's one of the hottest up and coming brunette porn star of recent years, they'd quickly say Karlee Grey. She's known for her long, wavy brown hair, high cheekbones and incredibly beautiful body.
She's also one of the more busty porn stars to hit the adult film industry; her videos definitely flaunt that in the best way possible. If you're a fan of busty, tanned beach babes, Karlee Grey is one of the hottest to watch in action.
You can follow her Twitter @karleegreyxxx.
Jezabel Vessir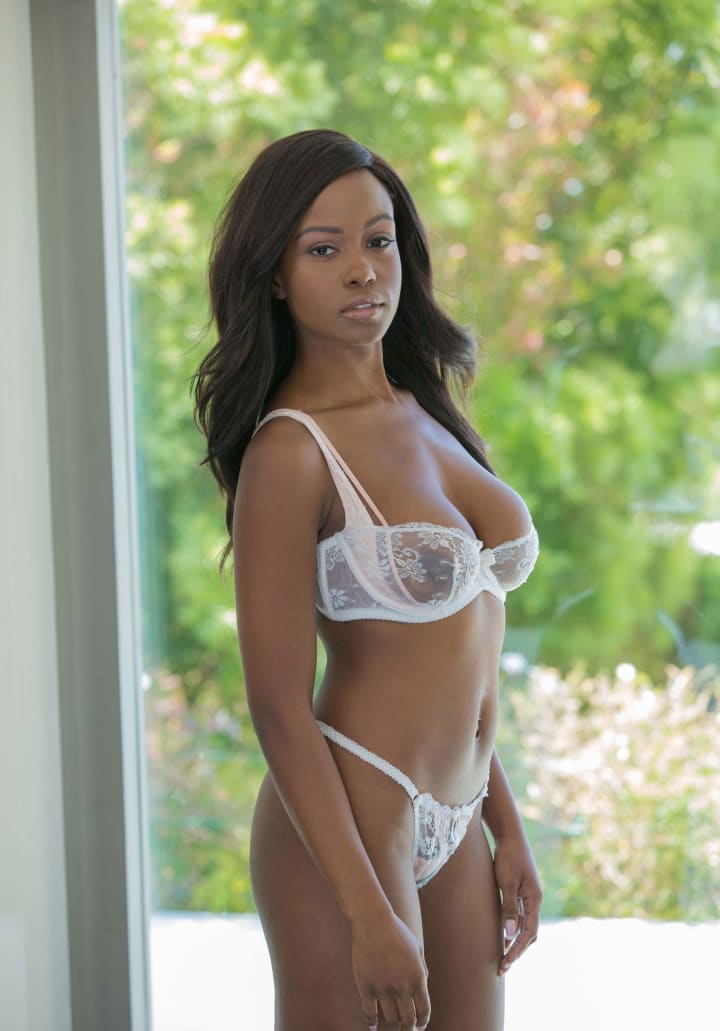 Hustler Honey Jezabel Vessir is so hot, she's gaining mainstream attention. She's got a body type that everyone loves, especially when it comes to the modeling world. Her beautiful skin tone, big boobs, perfect smile, and super long legs make her look perfectly ready for the runway — or an X-rated video.
A truly talented porn star who knows how to kill it on camera, Jezabel Vessir has what it takes to become a legend. That's why you need to check out her work, and why we're so excited to see more of her in the future.
You can follow her Twitter @JezabelVisser.
Kagney Linn Karter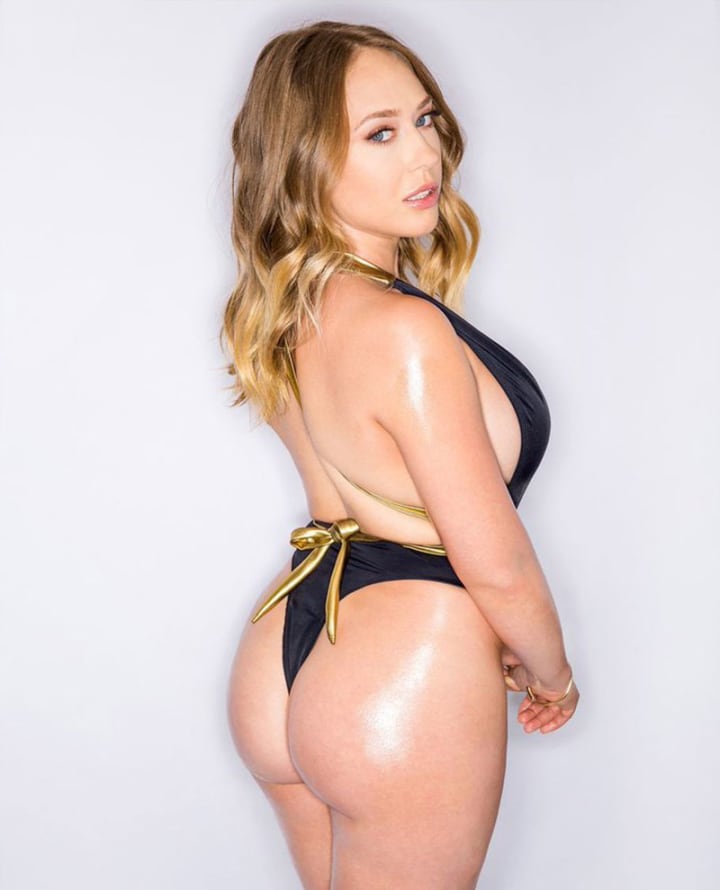 Kagney Linn Karter is what the entertainment industry calls "double trouble." She's beautiful enough to have been a public figure in the porn industry since 2008, and also is talented enough to be going to music school. In other words, she's got what it takes to make most people jealous in terms of looks and talent.
While many blonde, busty porn stars try to look like Kagney Linn Karter, there's no replacing the real deal. Kagney's perfect boobs and toned butt are a must-see, even if you're not usually into busty women.
You can follow her Twitter @KagneyNecessary.
Cherie DeVille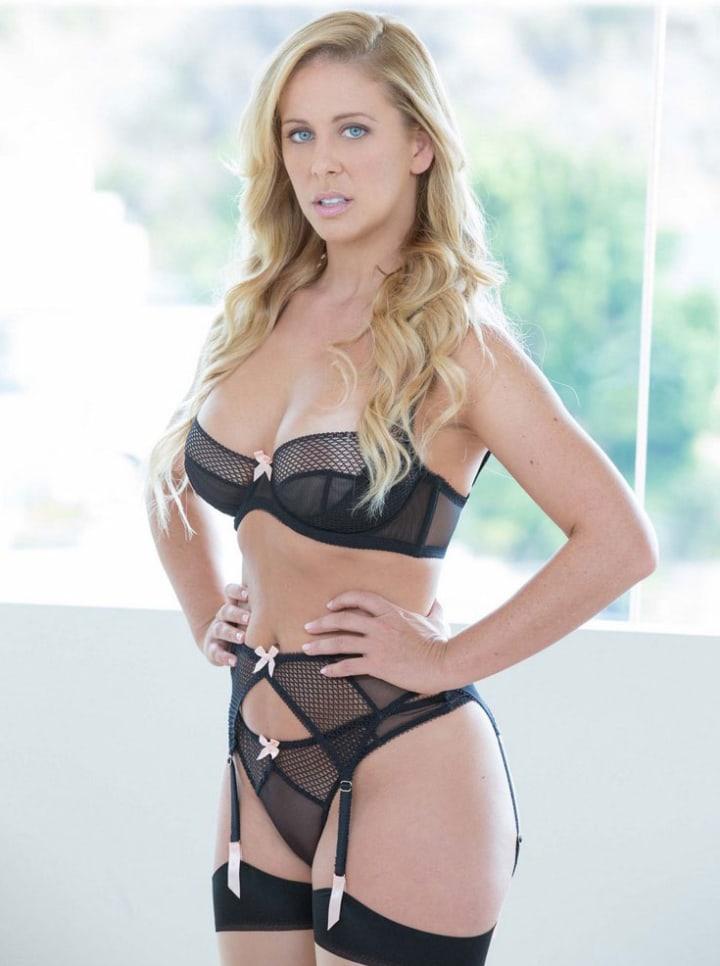 Cherie Deville is a woman who goes beyond just having a solid rep as one of the hottest busty porn stars in the MILF category. This blonde bombshell is a sexual powerhouse that's been recognized by XRCO, AVN, and Mile High Movies.
But, there's a huge difference between Cherie and any other lady on this list. Cherie DeVille is a 2020 Presidential Candidate — and yes, she has a plan on how she'd help the US recover from all the recent turmoil. Brains, boobs, beauty, and a political career worth checking out are what make Cherie DeVille a one-of-a-kind lady in any industry.
You can follow her Twitter @CherieDeVille.
Kendra Lust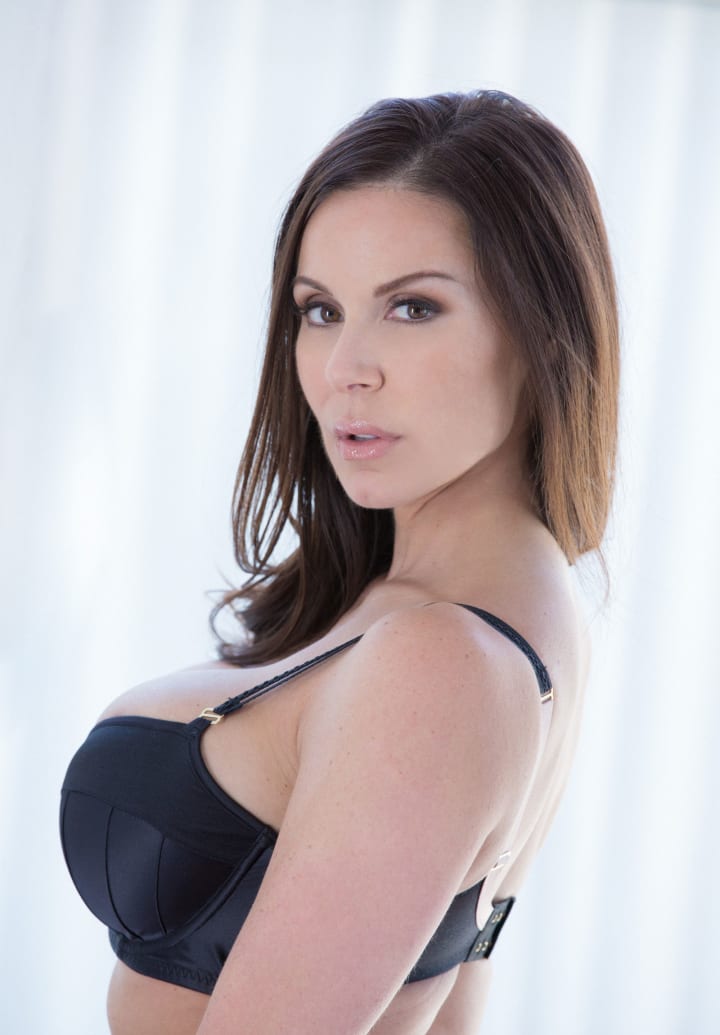 Kendra Lust is one of those busty porn stars who needs no introduction. She's a slender brunette porn star whose passion is porn. She's the owner of S15 models and LustArmyVideo — and she's also a prolific porn star.
If you love seeing sexy MILFs in action, or just have a thing for businesswomen who know how to rock, you'll love Kendra Lust. If you're a fan of porn stars who help fundraise for St. Jude and other non-profits, you'll also love Kendra Lust. She's also one of the hottest porn star Snapchats to follow, if you're a Snapchat fan.
You can follow her Twitter @KendraLust.
Kendra Sunderland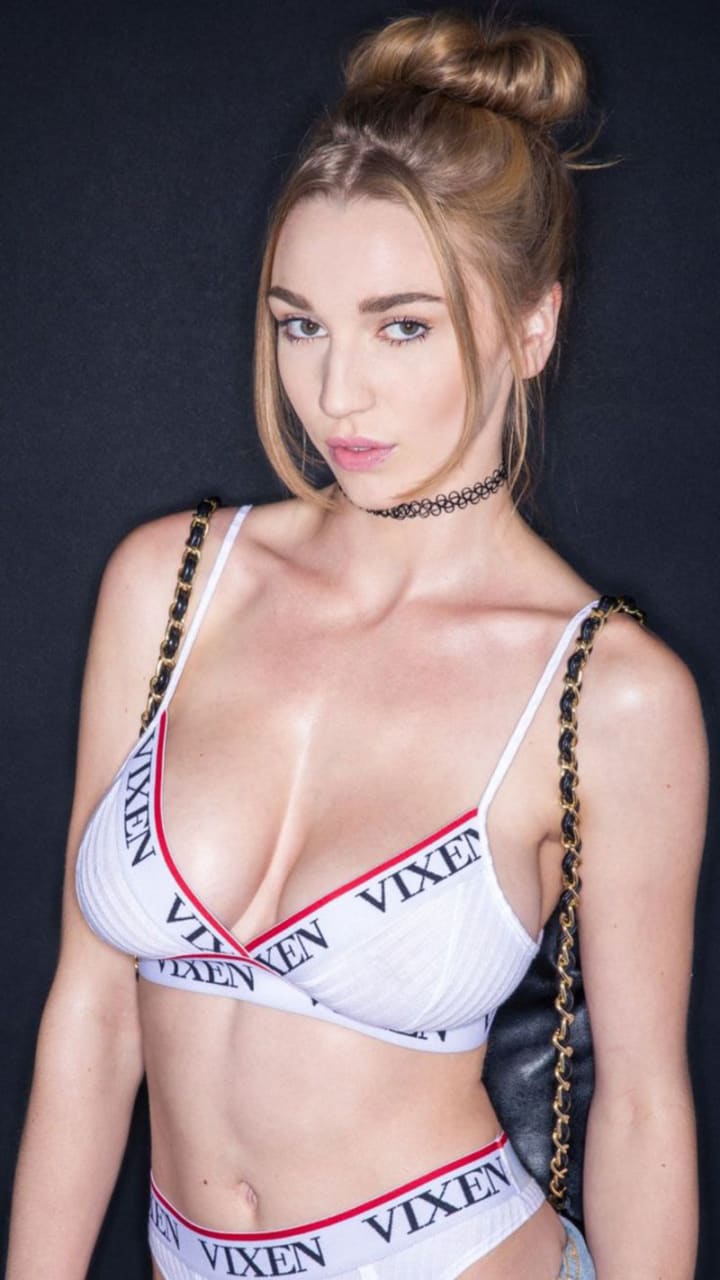 Kendra Sunderland is a must-see if you love busty porn stars with an exhibitionistic streak. After all, the stunning blonde did get her fame from doing crazy things in her university's library before she became the AVN and Xbiz award winner legend she is now.
A Vixen Angel of the year and a proud feminist, Kendra Sunderland is the type of porn star who offers something for everyone — and looks amazing while doing it. She's got brains, beauty, and style galore, and that's why everyone adores her.
You can follow her Twitter @KSLibraryGirl.
Peta Jensen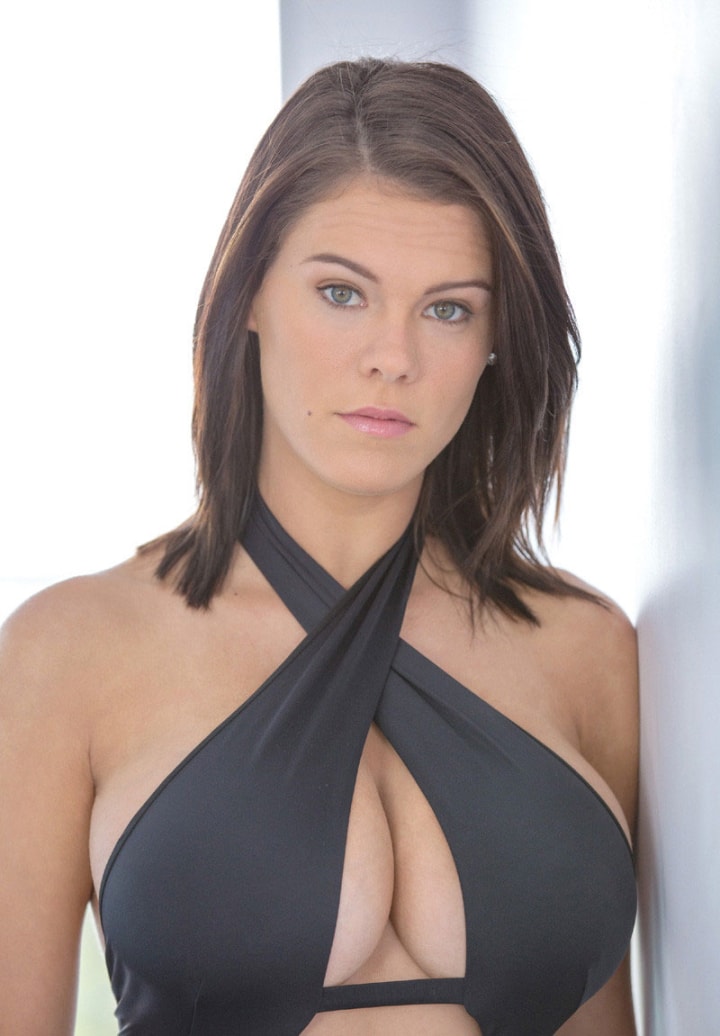 If you've always had a thing for the wild child types, then you'll adore Peta Jensen. The tatted up honey has captured the hearts of many in the porn world, and not just because she's got amazing taste in ink. She's one of the hottest busty porn stars with an alternative edge right now, and that's no joke.
Peta Jensen looks like the girl you knew went for bad boys, and she looks so good doing it. Sultry eyes, perfectly round and perky boobs, and one of the most awesome butts in porn are what make Peta a force to be reckoned with.
You can follow her Twitter @PetaJensen.
Valentina Nappi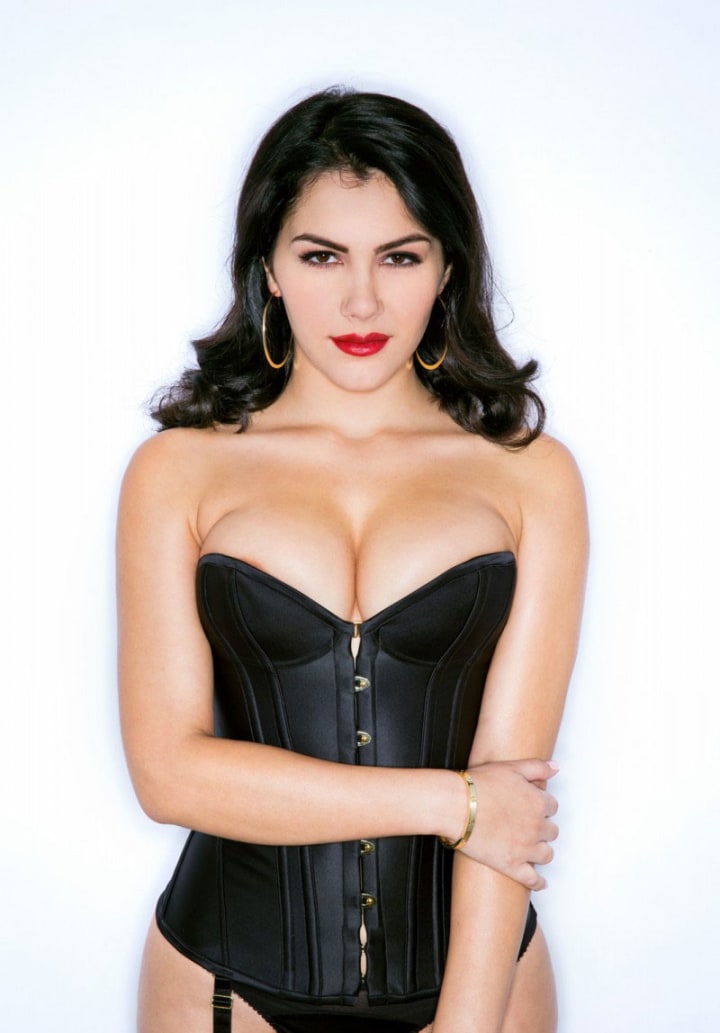 Known for being one of the prettiest porn stars ever, Valentina Nappi would look just as comfy on the cover of Vogue as she would on the cover of Hustler. Among lists of busty porn stars, she's legendary for having strikingly gorgeous, bouncy boobs that looks perfectly touchable.
Valentina Nappi isn't just a "boob" girl, either. Her booty is spectacular, and her blowjob scenes are the kind you'd want to watch again and again. That's why you need to check her out, and why you'll fall for her.
You can follow her Twitter @ValeNappi.
Reader insights
Be the first to share your insights about this piece.
Add your insights