Best Premium Porn Star Snapchats 
Stop wasting time begging for nudes. Instead, follow these porn star Snapchats for the price of a number 5 combo meal at McDonalds.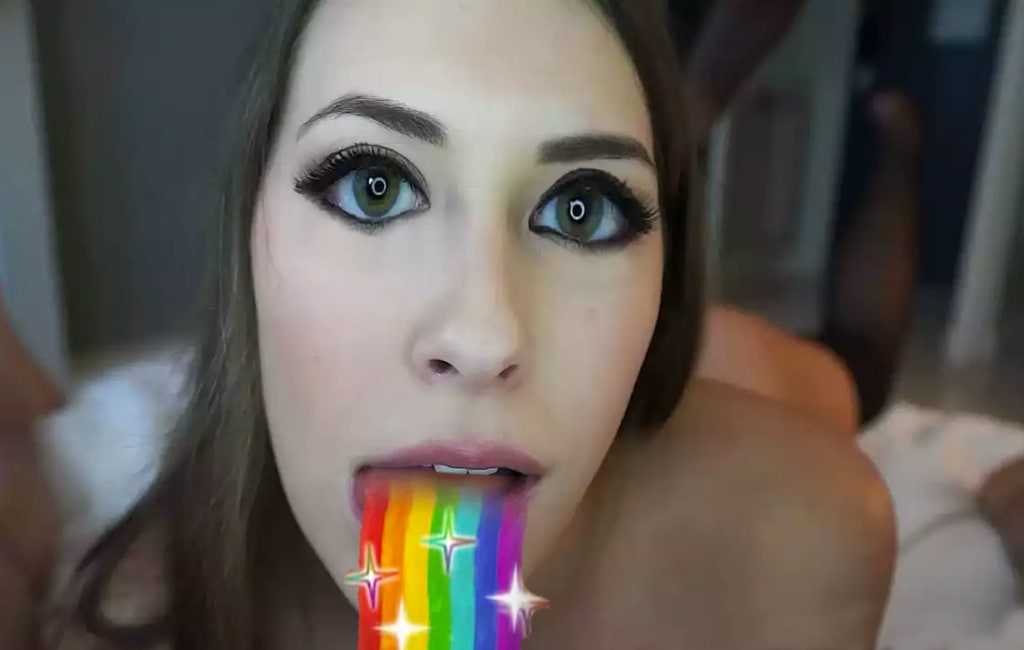 If you're looking for some more stimulation on your phone, then you might want to check out some of the best premium Snapchats. You might be wondering why someone would pay money to get access to a porn star's Snapchat when you can get plenty of porn for free. And isn't the whole point of Snapchat to get your own nudes? Well, yeah, but here we're talking about quality content with reliably delivered directly to you. Some of these girls even have personalized options. So, no matter how good you think you are at getting some nudie action, following a few of the best premium Snapchats are a sure thing.
Kendra Sunderland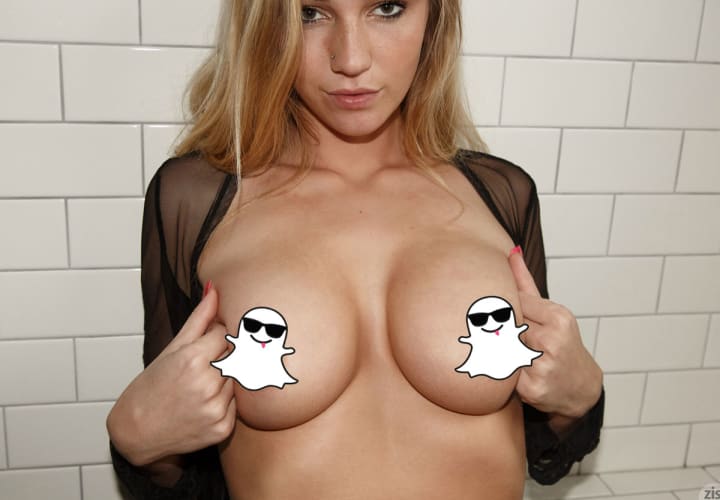 If you haven't heard of Kendra Sunderland it's probably because you know her better as the Oregon State Library Girl, or just Library Girl. Sunderland became interested in performing on cam sites when she was attending college and began performing on MyFreeCams. Two weeks after getting started on MyFreeCams the impulsive Sunderland decided to film a striptease and masturbate on camera in the Oregon State University Library. The video went viral and ended up getting Sunderland a huge amount of attention, though not all of it was good. Because of her video Sunderland chose to drop out of school. She was also slapped with an indecency charge and nearly faced jail time. Sunderland says she regrets being so impulsive but she's happy that she's performing on cam sites. The video has obviously increased her popularity substantially. Sunderland recently made her porn debut on Vixen.com, a premium erotica website. If you want to send her a $30 Amazon gift card you can subscribe to her Snapchat for life. You might not get another library show, but you will get a show to remember.
Get Kendra's Snapchat code here.
Misty Stone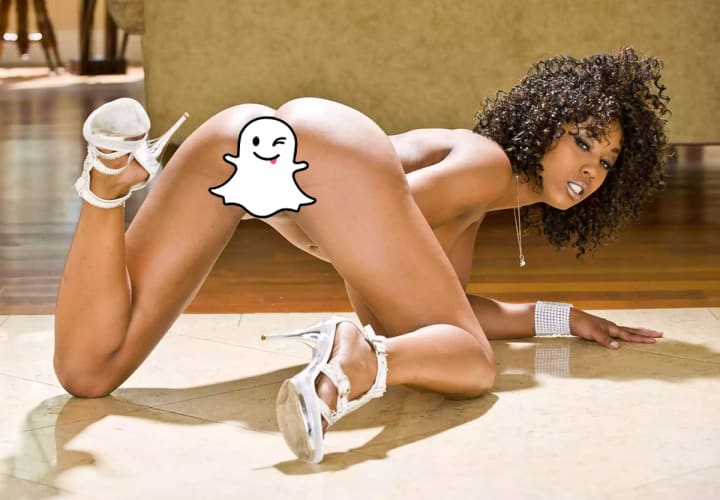 Misty Stone is a gorgeous ebony porn star from Inglewood, California. Stone got her start in 2006 and has since performed in over 300 films. Stone is incredibly versatile, performing in everything from softcore to hardcore, and she`s comfortable with lesbian, anal, deep throat and just about anything else. She's also known for her petite breasts and impressively large ass. She's also a fan favorite for her parody work. She was nominated for the XBIZ Award for Best Actress Parody for her work in Men In Black: A Hardcore Parody. However, in 2014 she announced that she would be trying to transition into mainstream media and she has since limited her work to girl on girl and solo porn. I'm sure many of us are disappointed, but you can still check out one of the best premium Snapchats if you follow her. It'll set you back $5 to get lifetime access to her Snapchat. That's a bargain compared to most of the girls on this list. Be sure to check out Misty Stone.
Get Misty's Snapchat code here.
Jayden Jaymes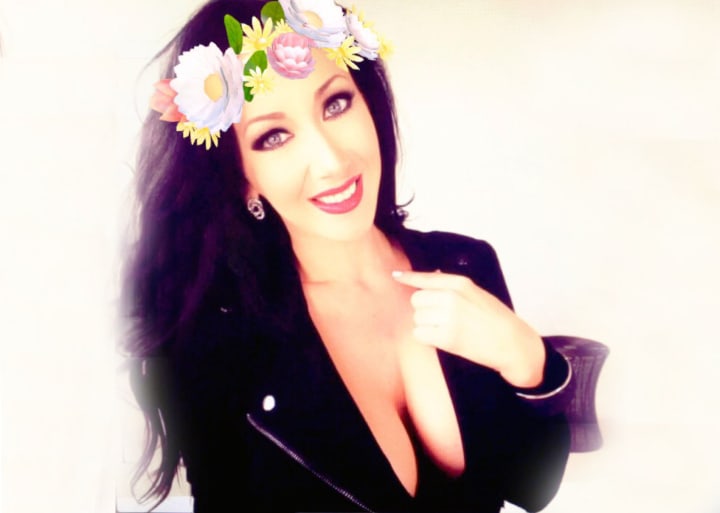 Jayden Jaymes was born in Upland, California. Since she got her start in the industry in 2006 she's been in over 300 porn films. At this point, there isn't too much that this big breasted beauty won't try. She's known for her hourglass body and her insatiable appetite in her films. Jaymes is also a bit of a spokesperson for the porn industry. She is known for the outspoken views that she publishes on her blog, and she even appeared on a pornography-themed episode of MTV's True Life. If you want to add something to your own Snapchat experience you could also pick something up from Jaymes' line of sex toys. You can sign up for this premium account through the store on her personal website.
Get Jayden's Snapchat code here.
Sally Squirt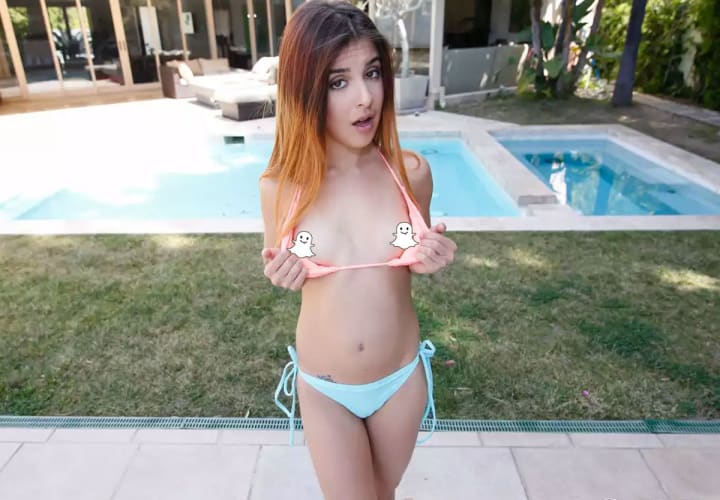 With a name like Sally Squirt you can expect this girl will be pretty wild. She's only been in the industry since 2016 when she turned 18 but she's already known for her blowjobs, cum shots, and some incredible hardcore work. This petite brunette still has her braces, which is probably part of her appeal. Don't let them fool you though. She doesn't let them get in her way. If you're having trouble finding her you might want to check out her other aliases, Vanessa Phoenix and Sally Squirtz. For such a short time in the industry there's a lot of work between those aliases. If you want to connect with her on snapchat you'll need to email her directly and ask her about payment. She's very active, so whatever she's looking for now, I'm sure it's worth it.
Get Sally's Snapchat code here.
Miranda Miller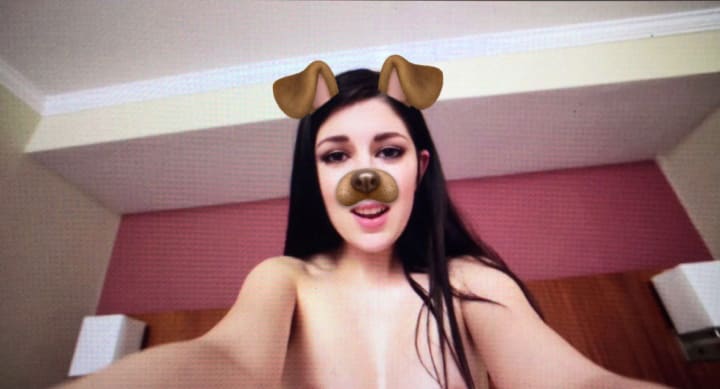 Miranda Miller is a California local who's been in the business since 2015. This black-haired vixen doesn't have a lot of videos to her name, but she more than makes up for that with their quality. Miller is a big fan of anal and she works like a true pro. She's also great at using her cute looks to pull off nerdy, innocent, adorable schoolgirl looks. When you watch her work the idea that she's innocent will dissolve pretty quickly as she takes everything like a pro. When you've worked your way through her videos and galleries you can check out her Snapchat. To get in on the action you'll need to send Miller $15.00 on PayPal.
Get Miranda's Snapchat code here.
Maddy O'Reilly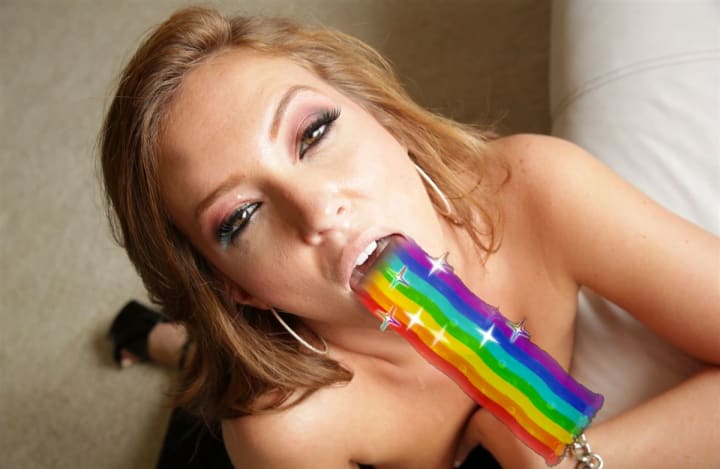 Maddy O'Reilly was born in North Carolina. While she has many claims to fame, one of the most distinctive is her ass. In 2014 she won the NightMoves Award for Best Butt (Fan Choice). You can probably see why. O'Reilly got started in porn in 2011 after seeing a casting call while she was watching porn. O'Reilly's been in a great parody called Not the Wizard of Oz XXX. But this talented woman has made her mark with her own directorial credits. She won a 2015 XBIZ Award for BDSM Release of the Year for her solo directorial debut in Maddy O'Reilly's Submission. Like Jayden Jaymes, O'Reilly has also been something of a spokesperson for the porn industry. She appeared on an episode of Living With the Enemy in 2015 where she defended her life choices against an anti-porn activist. O'Reilly isn't ashamed of what she does and she has one of the best premium Snapchats for that very reason. You can check Twitter to get O'Reilly's email and contact her for more information about getting lifetime access to her Snapchat.
Get Maddy's Snapchat code here.
Naomi Woods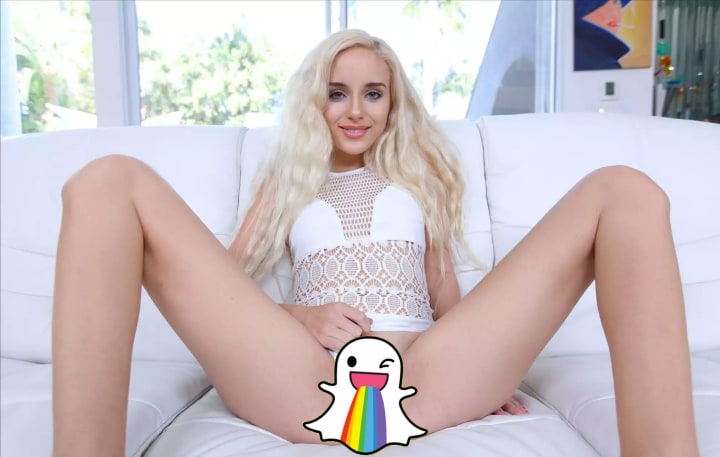 Born in Miami Beach, Florida, Naomi Woods is known for her petite body and her ability to take just about anything in a good hardcore scene. While Woods has only been in the industry since 2015 she's certainly made her mark fairly quickly. You can expect her popularity to only increase in the coming years. This is largely due to her status as one of the finest teen porn stars performing today, and her willingness to jump right into hardcore porn with BangBros, Mofos, and Reality Kings. Nevertheless, you can also check out her softer side at X-Art and Nubiles. She performs regularly in straight, lesbian, and bisexual porn so whatever your taste you're probably going to find something you like. You can connect with her on Snapchat by paying a one-time $5 fee. But, if you want something a little sexier and a lot more personal you can pay $15 to have her send you private and personal photos.
Kimber Lee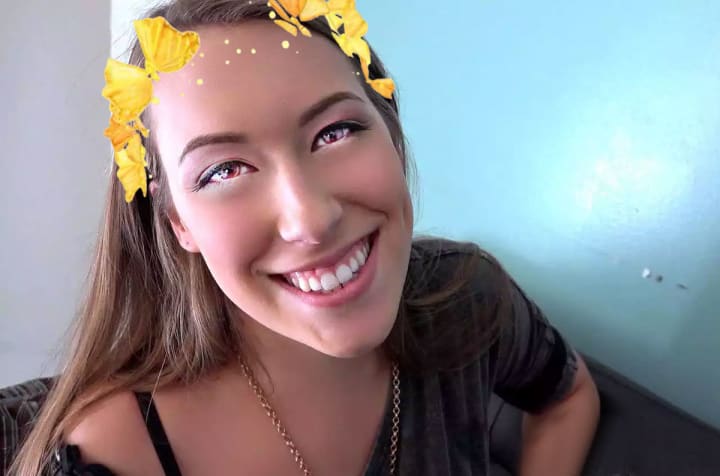 A Miami, Florida local, Kimber Lee, has been doing porn since 2014 but she's just recently started to make a splash. In 2016 she was nominated at the AVN awards for Hottest Newcomer and Biggest Web Celebrity. That last nomination should be especially promising for anyone interested in checking out some of the best premium Snapchats. This brunette has big breasts, a beautiful ass, and an all-American look. She's also known for some very revealing Snapchats. You can expect to find her sending you nude videos after she showers and exercises. This exhibitionist has one hell of a Snapchat account. If you send her an invite she'll get you set up. She may also invite you to her phone sex and web cam sites. There's a reason this girl is considered one of the biggest web celebrities.
Get Kimber's Snapchat code here.
Allie Eve Knox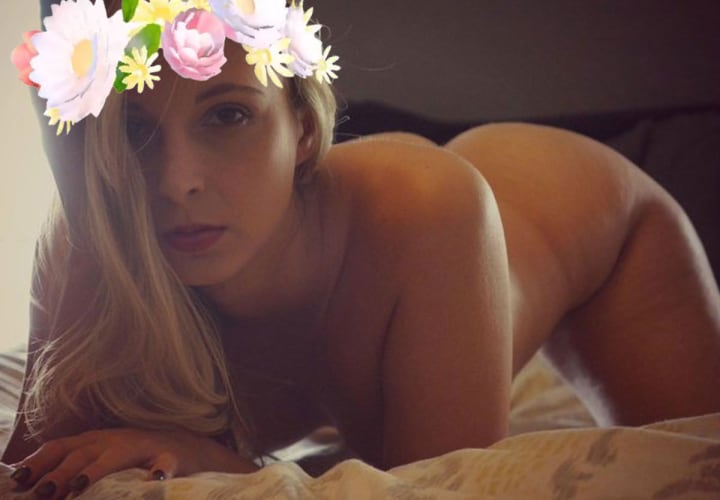 Allie Eve Knox was born in Atlanta, Georgia, but don't let her southern heritage fool you. This steely, blonde-haired, cream skin fox looks more like a dominatrix than the girl next door. You won't find a large amount of porn online for Knox, but you can visit her on Snapchat, cam sites, Skype, Twitter, you name it. This girl is incredibly active and working hard to make her own way in the adult industry without going the mainstream porn route. If you want to check out her Snapchat then you're going to need to spoil this princess. Check out the 'Spoil Me' page on her official website and you'll find a list of everything from dog toys to instant film. She might have expensive taste but this dominating woman is worth it. All her social media is great, but her Snapchat account is one of the best premium snapchats.
Get Allie's Snapchat code here.
Gabriella Salvatore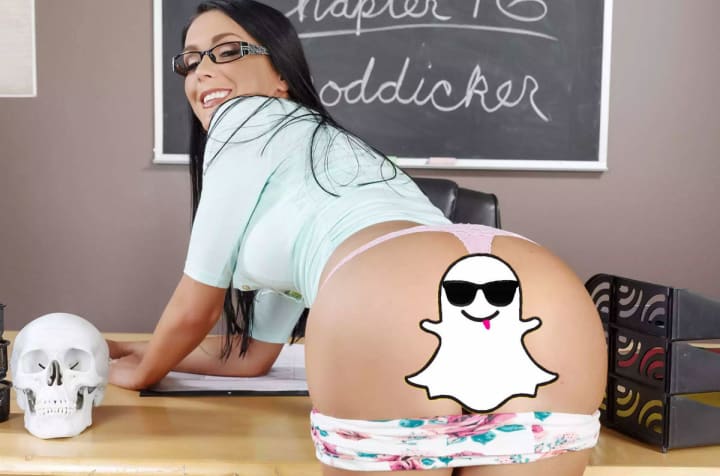 Gabriella Salvatore is mostly known for a schoolgirl-teacher porno she filmed in 2015. It's seen a lot of play because it shows off just how good this black-haired beauty is at what she does. You can find the video cut up and put into compilations all over the place because Salvatore delivers on the hardcore scenes effortlessly and pulls off the innocent student look with ease. She's done some other work here and there but none of that compares to her social media presence. Salvatore is a prolific Twitter user who delivers sexy pictures nearly every day. Her Snapchat is one of the best premium Snapchats and surpasses even her Twitter account. You'll have to invite her to connect to find out what a subscription will cost you.
list
pop culture
social media
porn star
About the author
Writer & Social Media Editor for Jerrickmedia who is an avid reader of sci-fi and a fierce defender of women, minority, and LGBTQ rights.
Reader insights
Be the first to share your insights about this piece.
Add your insights