Who is 'Library Girl' Kendra Sunderland?
'Library Girl' Kendra Sunderland won America's heart when she went from college student to cam girl to porn superstar.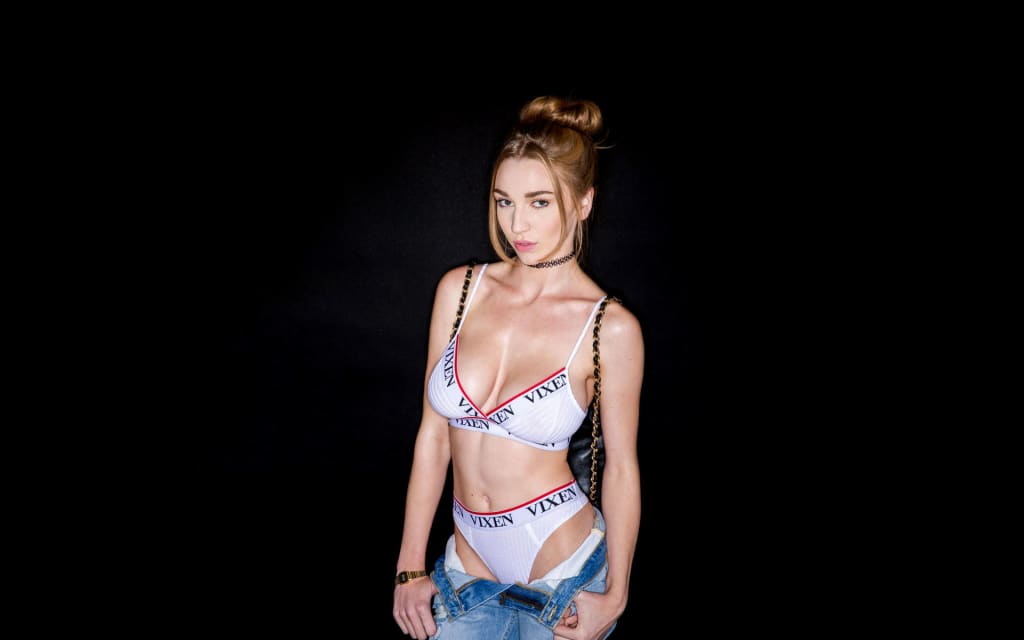 Kendra Sunderland is known for doing more than just reading Moby Dick in the library. As a former student at Oregon State University, she was launched into the spotlight when she filmed a MyFreeCams video in her college library. That video catapulted her into the spotlight which is turn lead her to be featured in Penthouse and Playboy, two of the most well-known men's magazines, as well as landing deals with adult industry companies. But while she's been receiving all this attention from her new fans, she has also received the same attention from the law. Sunderland was arrested following the release of her library video and she was charged with a hefty fine. But that hasn't stopped Kendra from making the best of her situation. In fact, she turned her new found fame into business opportunities and now has a wide range of products which includes several sex toys that are a big hit for college-aged males.
Oregon Girl Gone Bad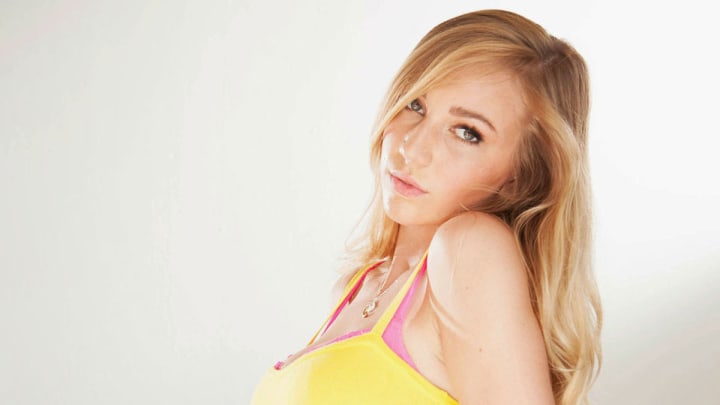 Library Girl Kendra Sunderland was born and raised in Salem, Oregon where she graduated high school in 2013 and then went on to attend Oregon State University. While trying to find a job to help with her college expenses, she was given the idea of becoming a cam girl for MyFreeCams. When she had her first show in October 2014, she realized that it was something that she really enjoyed and she gained popularity as a camgirl quickly. As she explains, "When I first started working for MyFreeCams, I was hoping that it would open to modeling and doing magazines and shoots like that," she said. "I knew that eventually everyone would see everything about me and see me naked. I just didn't think that would happen so fast and have my actual name on it."
After a suggestion from a user that she would receive more money if she filmed her show in a public place, she took her camera to the OSU library. As oblivious students walked around in the background, Kendra flashed her breasts and masturbated in front of the camera. While many women might be embarrassed to do something so intimate in public, Kendra admits she has always been comfortable with herself, "I'm not like most other girls that have body insecurities or don't want to show off," she said. "I've always been the type of girl who's not afraid to show off, so I didn't feel weird about it." In January 2015, her library video was recorded and put on Pornhub, which led her to be recognized as a student of the university. A few weeks later, on January 27, 2015, she was arrested for public indecency. Since then, she has dropped out of college and decided college is no longer a path she wants to take. She has been asked to not return to the Oregon State University campus.
But Kendra isn't letting a little run in with the law slow her down. This sexy Library Girl signed a deal with Pipedream Products to create her very own line of sex toys, which includes a Kendra Sunderland love doll, as well as strokers which were molded of her vagina and anus. She also posed for Playboy, but her pictures were only published on the website, not in the magazine that is reported to be dispelling nudity from its pages.
From Vandal to Vixen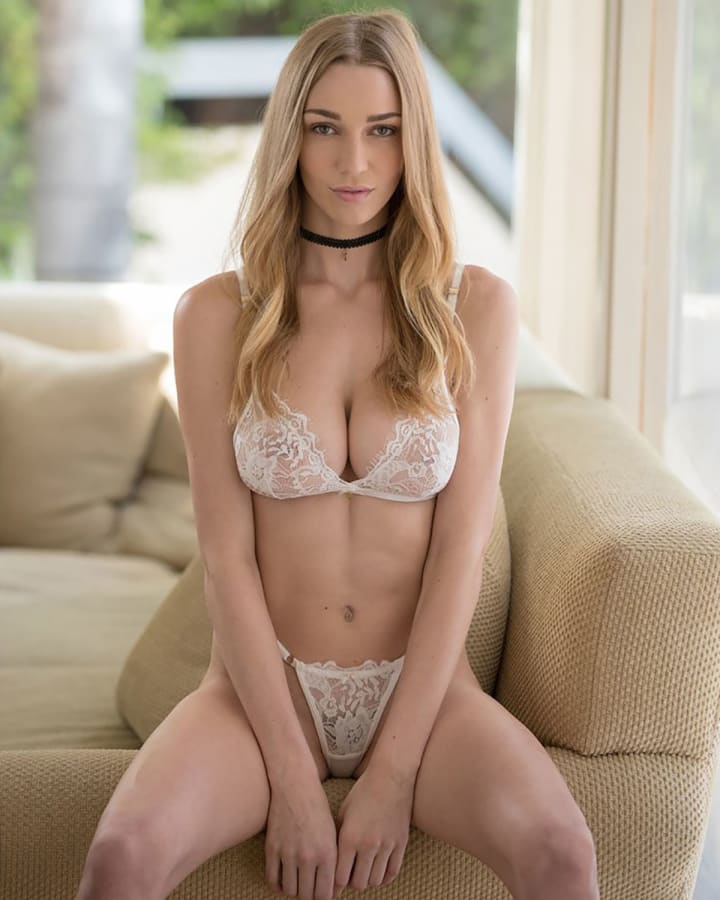 However, she did end up in print when she was named the Penthouse Pet of the Month for the May 2015 issue. In addition to doing the photoshoots, she is partnering with Penthouse's parent company, FriendFinder Networks to create PlayWithKendra.com, which will be a video site devoted to her own cam shows. On this site, users can pay to ask her to do anything under the sun, such as licking the bottom of her shoes to blowing bubble gum. Kendra has also appeared at Exxxotica Expo, an adult convention dedicated to all things kink. This celebration of sex is held in multiple cities around America, including Dallas, Texas and Edison, New Jersey.
Recently Kendra debuted her first hardcore boy/girl scene for Vixen.com (yay!). The scene titled "My Friend's Daughter", was an exclusive for Vixen's and the blonde bombshell was recently crowned the first "Vixen Angel". You can also follow Kendra on Snapchat for low price, well worth it for the hours of entertainment you'll gain from watching this babe galavant around. If school girls weren't already sexy enough, this Library Girl is the cherry on top.