Prettiest Porn Stars to Watch Right Now
Mirror, mirror on the wall, who are the prettiest porn stars of all?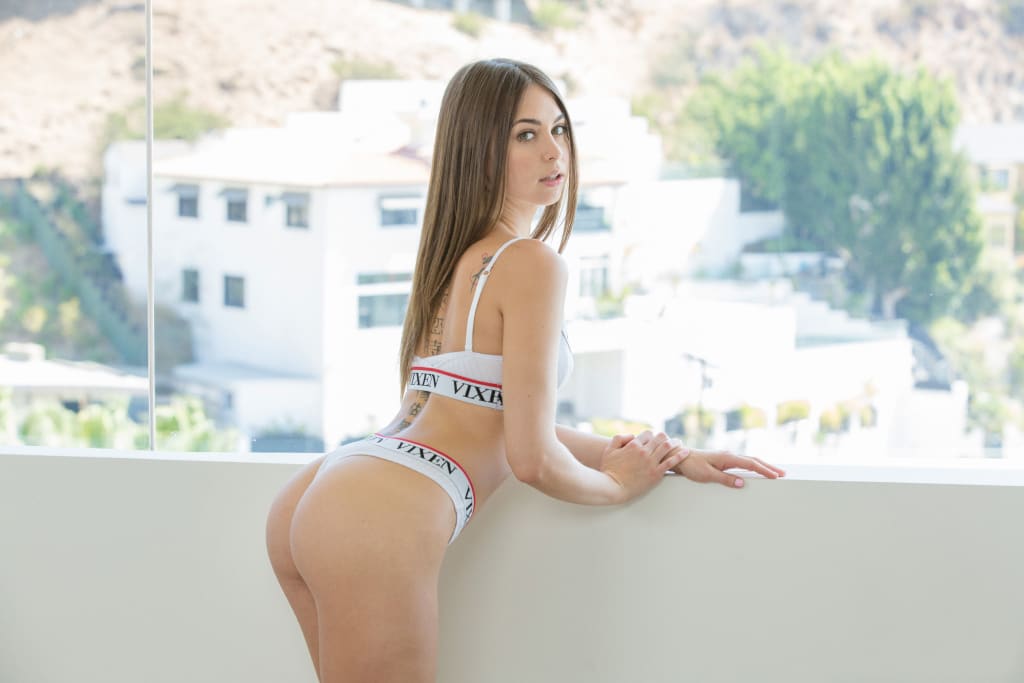 In the world of adult films, there are breathtakingly beautiful women around every corner — and super hot male porn stars, too. It's a glittery, glamorous world that involves the sexiest people you could ever dream of meeting.
Cute porn stars are around every corner, and all of them know how to get people to fall in love with their unique seduction style. Considering how competitive the porn industry is, it comes as no surprise that the prettiest porn stars make jaws drop and eyes pop. But, who are the prettiest porn stars out there?
In this list, we're counting the ladies who have the most beautiful and modelesque faces out there. Throughout our search for the most gorgeous ladies of porn, we focused on beautiful hair, facial features, and smiles. Using that standard, these are the prettiest porn stars we've seen in recent years...
Olivia Nova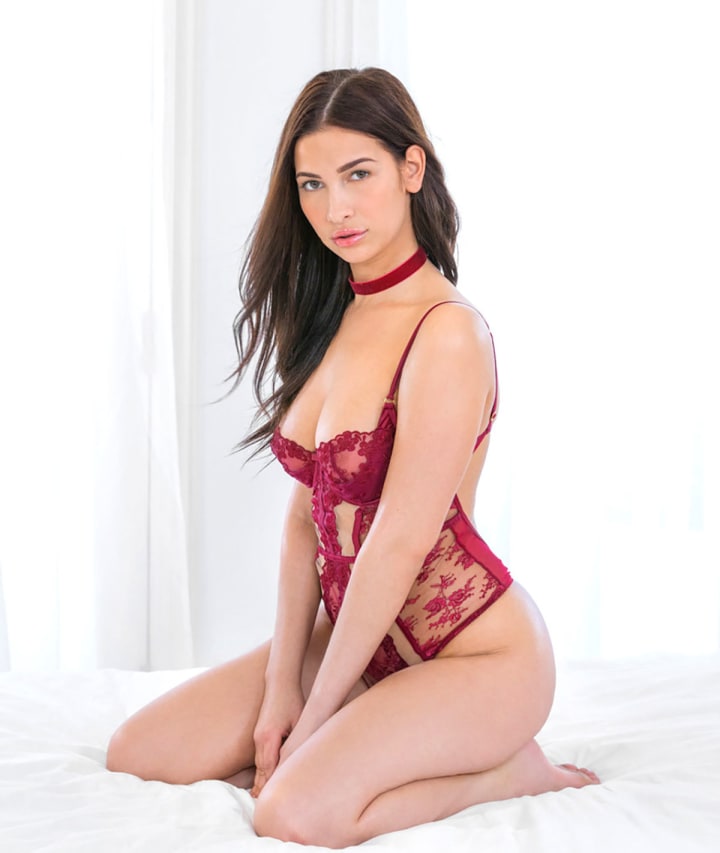 Olivia Nova has a face that belongs on magazine covers — and that's no joke. Her piercing hazel eyes, full lips, and perfect cheekbones would make many hair and makeup models envious. That being said, her porn career is one that includes many of the biggest names in adult movies.
She's been in Hustler, Brazzers, and New Sensations, just to name a few. With her striking good looks and amazing porn talent, it's easy to see why Olivia Nova sizzles in everything she does.
You can follow her Twitter @olivianovaxxx.
Elena Koshka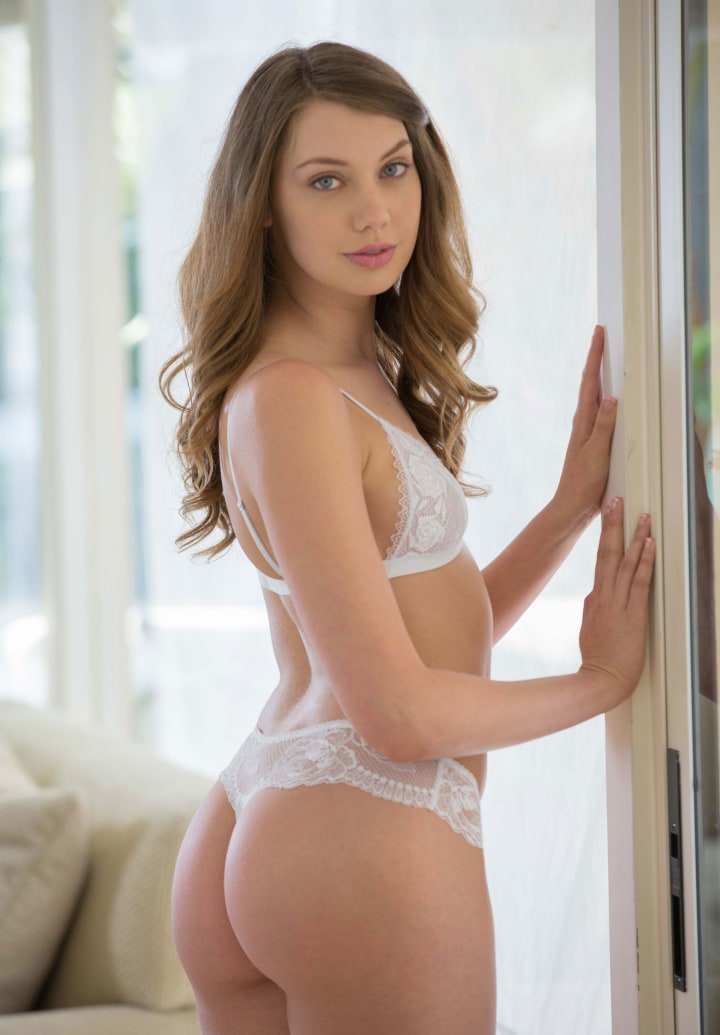 If you're a fan of exotic beauties, then you'll definitely see why Elena Koshka is one of the prettiest porn stars in recent history. She's got dazzling blue eyes and perfectly long, beautiful hair. And, she always manages to radiate that innocent "girl next door" vibe that makes people melt.
A true free spirit and a wonderfully slender figure make Elena Koshka one of the best porn stars to check out. The ample nudes, though, make her one of the best porn stars to follow on Twitter.
You can follow her Twitter @elenakoshkaxoxo.
Ana Foxx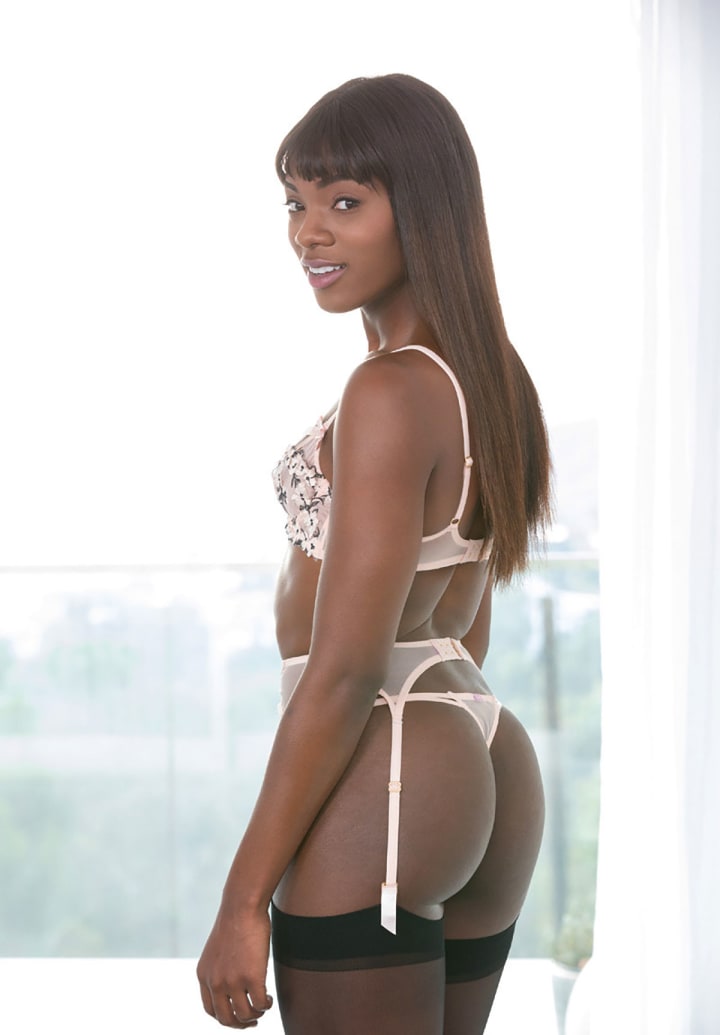 Foxy as she is, Ana Foxx definitely lives up to her name — and her reputation for being one of the prettiest porn stars out there. This beauty is known for her gorgeously full lips and for having one of the most epic asses in porn.
People who love ladies who own their sexuality in a fierce way will love the way Ana Foxx does her thing on camera. She's seductive, laid-back, and downright sexy in every single way!
You can follow her Twitter @anafoxxxweb.
Kendra Sunderland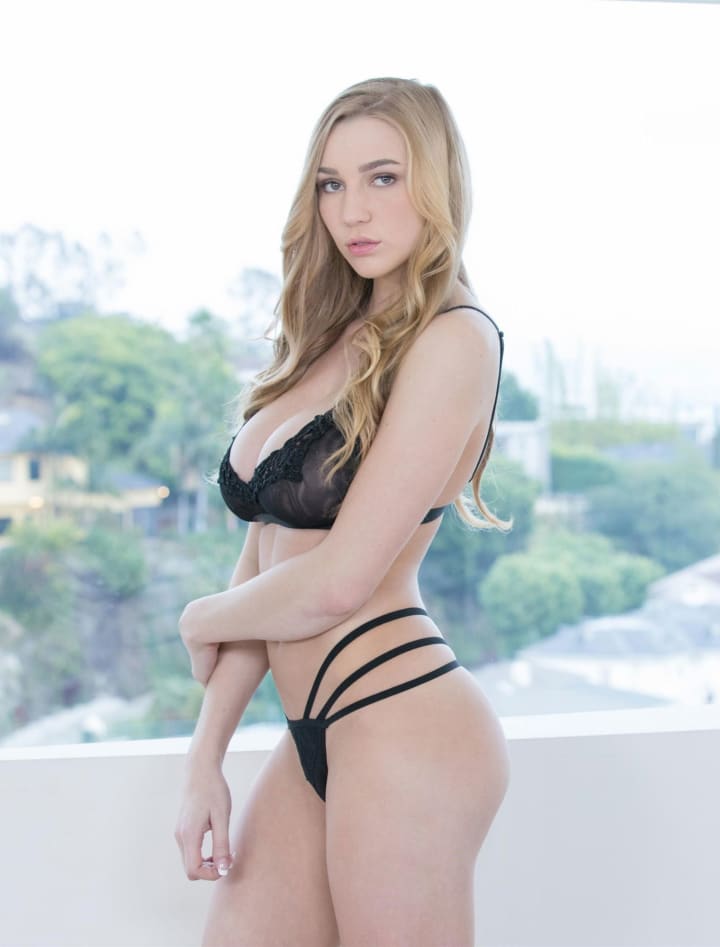 It's really, really hard not to have a crush on Kendra Sunderland. This Vixen Angel of the Year first made a name for herself by performing in her university's library, and now she's one of the most famous porn stars in the industry. Part of that reason, obviously, are her incredibly beautiful eyes and picture-perfect smile.
Along with being one of the hottest blonde porn stars out there, Kendra also is a brilliantly smart feminist who regularly speaks out against double standards and slut-shaming. Beauty, a bodacious bod, and brains. Oh, and she's one of the hottest porn stars to follow on Instagram, too. What's not to love?
You can follow her Twitter @KSLibraryGirl.
Cyrstal Rae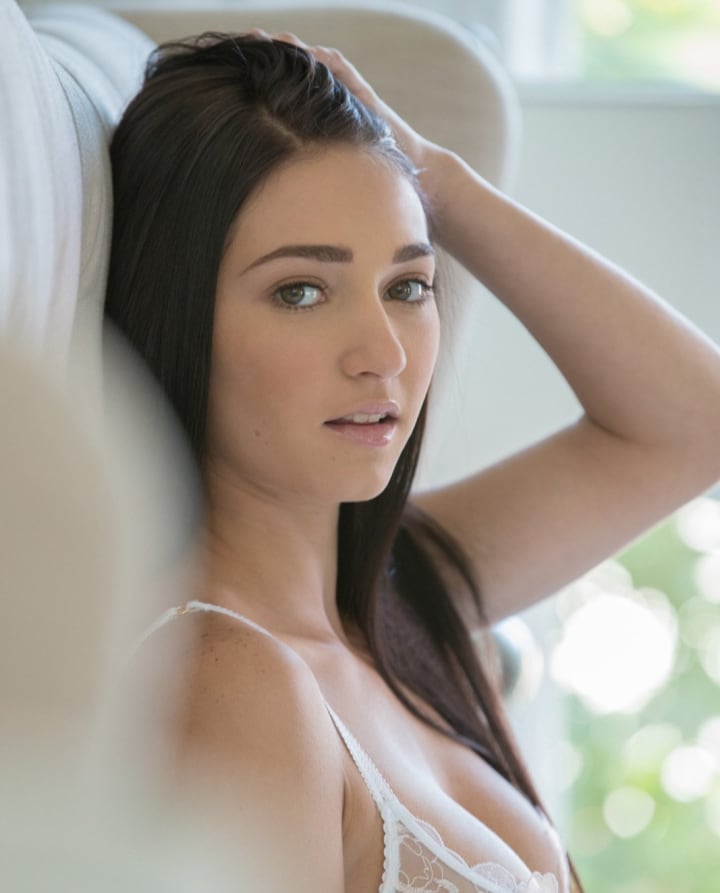 Elegant and stylish as can be, Cyrstal Rae is one of the prettiest porn stars you can ever wish for. She's got long eyelashes, thick lips, and that rare natural beauty that just shines through in every adult film she makes.
Of course, most people recognize her for having some of the most spectacular boobs in porn. But, she's got so much more to offer than just boobies. She's fun to follow on social media and even more fun to watch doing naughty things.
You can follow her Twitter @cyrstalrae.
Nia Nacci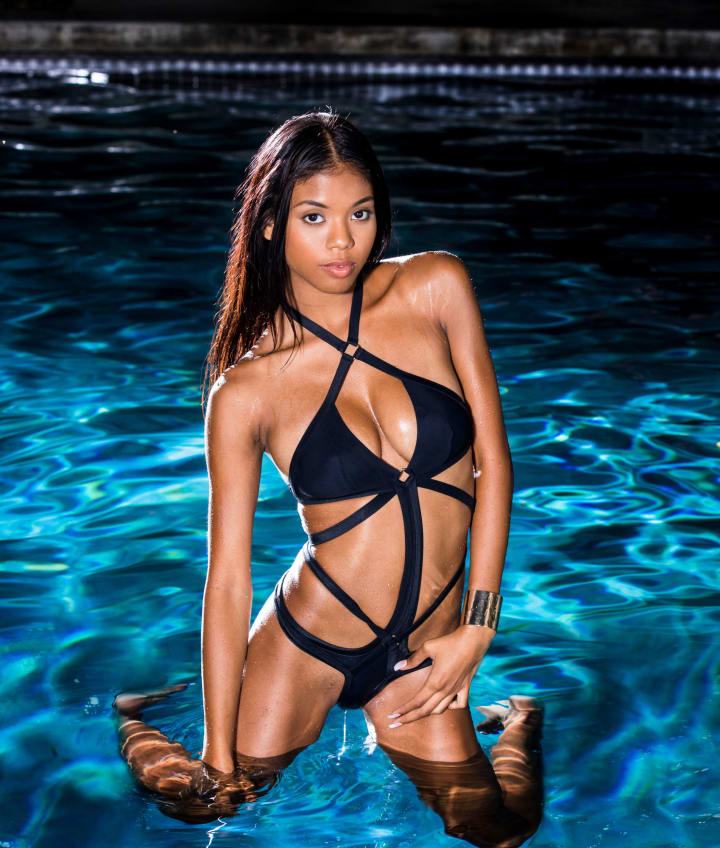 With her warm brown eyes, her perfect complexion, and delicate features, it's obvious that Nia Nacci is one of the prettiest porn stars of recent years. She's the type of girl who can seduce a person with a single gaze and make straight women question their sexuality.
Though she's only 18 years old, Nia Nacci is rapidly rising to the top of the porn industry — and we are totally stoked to see the wild and sexy videos this slender babe will be coming out with next!
You can follow her Twitter @NiaNaccixxx.
Vicki Chase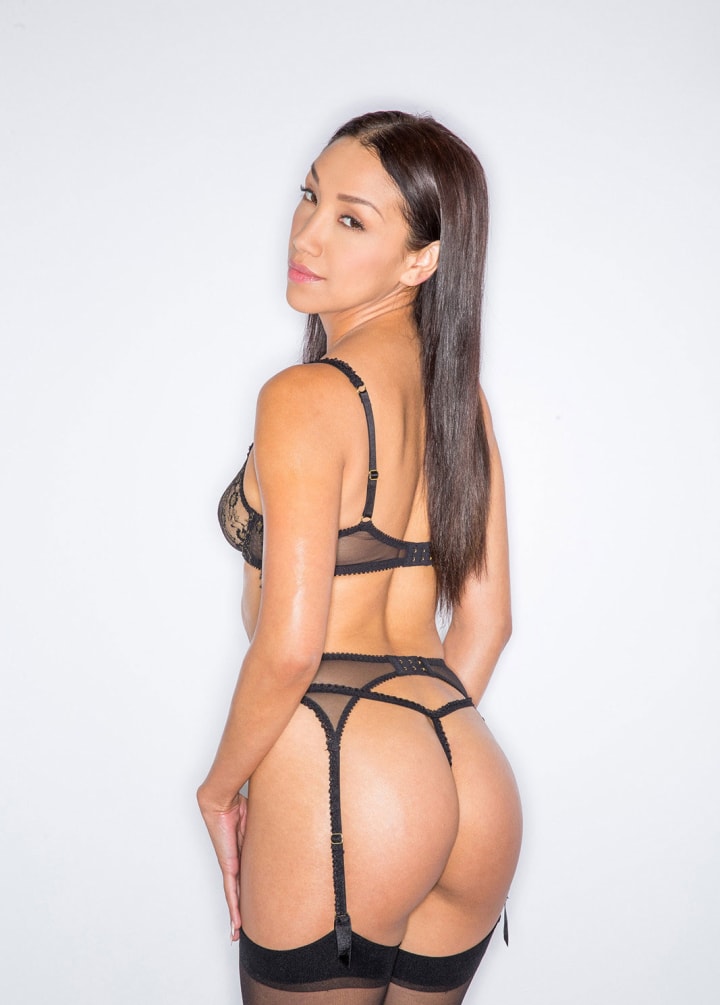 Vicki Chase isn't your typical porn star by any meaning of the word. She's one of the prettiest porn stars around to have won awards from AVN, XBiz, and Vixen. The reason for her porn career success could be her long legs, her toned physique, or her gorgeous features...or a mix of all of the above!
Looks aside, Vicki Chase has a killer sense of humor, is an outspoken marijuana activist, and also makes some of the best blowjob videos we've ever seen. If you love porn stars with personality, you've gotta scope Vicki Chase.
You can follow her Twitter @VickiChase.
Shawna Lenee
It's hard not to notice Shawna Lenee's modelesque features — even when her clothes are off. The slender and busty blonde babe is known for eyes that stand out in every picture she takes, and for having absolutely incredible X-rated videos.
Her video work is awesome, she loves to interact with fans, and she's a master at playing the naughty fantasies you always dream about trying out. Needless to say, her fan base is well-earned and will likely continue to boom in the upcoming years.
You can follow her Twitter @ShawnaLeneeShow.
Riley Reid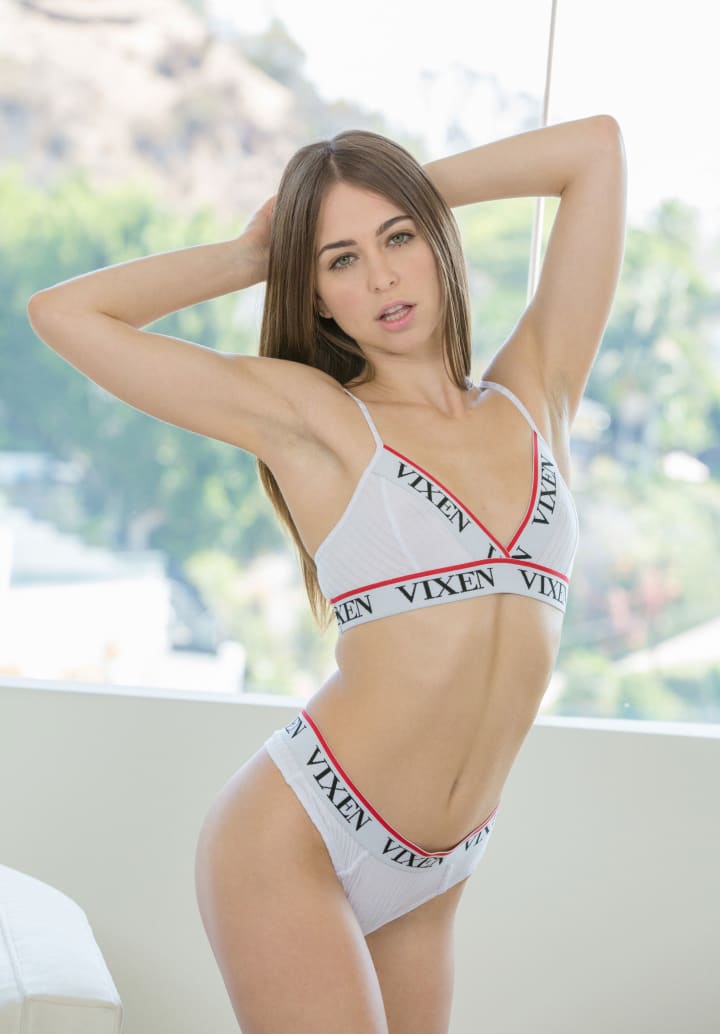 If there's one porn star who's made a name for herself thanks to her beautiful face, it has to be Riley Reid. She's one of the prettiest porn stars to enter the scene, and has become famous as one of the top performing Fleshlight girls of recent years.
She's got the looks to be a fashion model, the sexiness to make everyone weak in the knees, and an impressively large online following. She's got an epic booty, beautiful blue eyes, and awesome boobs. Simply put, you can't go wrong with Riley Reid.
You can follow her Twitter @rileyreidx3.
Julie Kay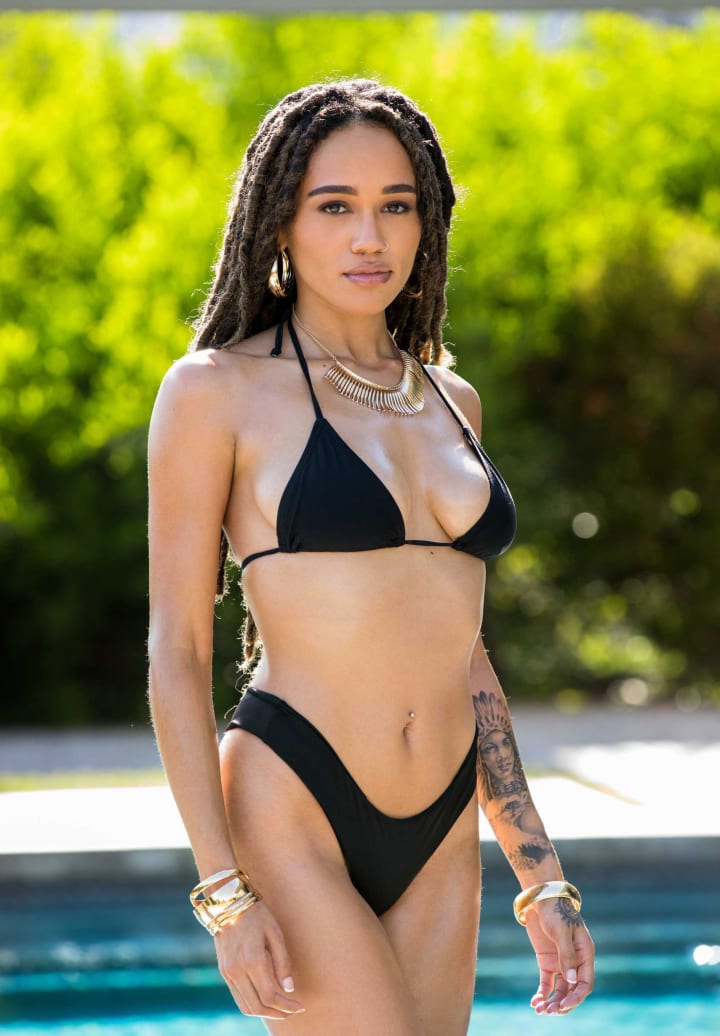 She's got perfect dreadlocks, a beautiful face, and some of the hottest porn we've ever seen — she's Julie Kay! As one of the hottest new porn stars currently making videos in the industry, she's been scorching with sizzling blowjob videos and amazing threesome shots.
Julie Kay has the kind of versatility that's rare in porn, or really, any kind of modeling. She can be a badass on film, or she can be that exotic beach beauty who you've always wanted to date, or she can be as classy as can be. That alone is worth seeing in action, don't you think?
You can follow her Twitter @JulieXxxKay.
Gina Valentina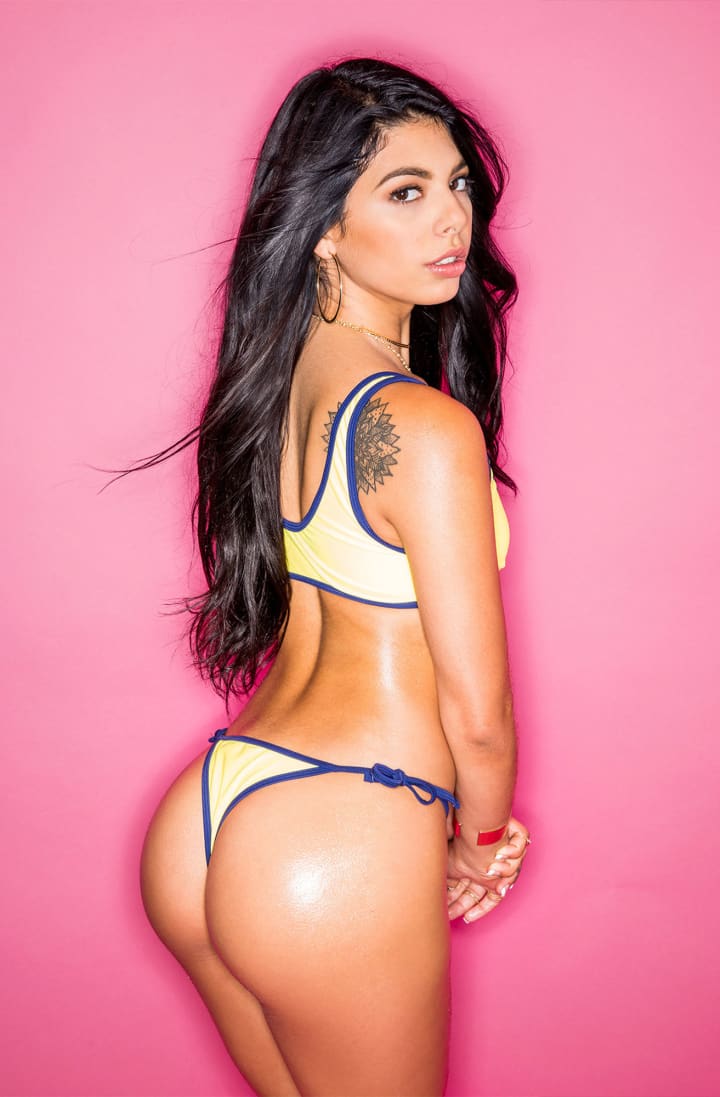 Gina Valentina has that kind of allure that drives people wild, and a lot of that is due to her awesomely pretty features. Her beautiful nose, lips, cheekbones, and eyes are what make her one of the prettiest porn stars — but it's her awesome vibe that makes her one of the most successful.
Simply put, Gina Valentina has that aura of the girl you had a crush on in high school, mixed with a little wild child. She's carefree, cool, and the kind of girl you wish your girlfriend was. Check out her content, and you'll see why we're smitten.
You can follow her Twitter @GValentinaxxx.
Chanell Heart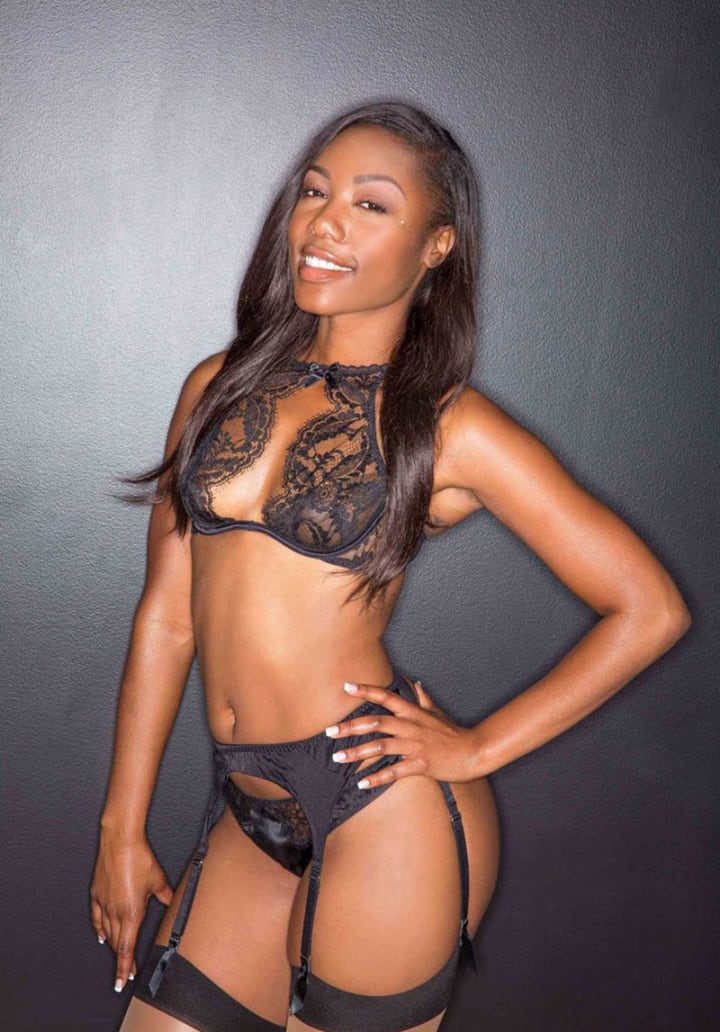 With her long eyelashes, pouty lips, and magazine-ready body, it's safe to say that Chanell Heart is as close to flawless as they come. That's why she's one of the most beautiful porn stars out there, and why so many guys get weak in the knees from her stuff.
Though Chanell already has a reputation for being an amazing porn star, there's more to this beauty than just looks. She's also an avid sex-positive feminist who openly works to fight sexism, slut-shaming, and intolerance. She's also the AVN 2017 Performer of the Year, just in case she wasn't awesome enough. You go, Chanell!
You can follow her Twitter @iluvchanell_.
Jade Jantzen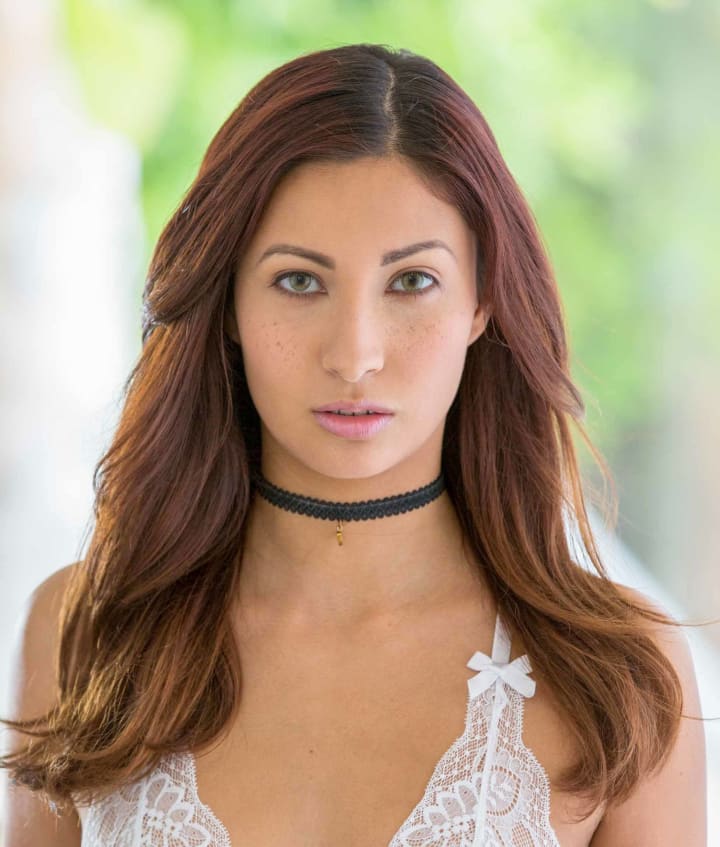 Jade Jantzen is one of those porn stars who definitely earned her title as one of the prettiest porn stars on this list. Jade's high cheekbones and elegant features look just as great on video as they do in photos — and when you pair that with her perky boobs and tight butt, you have a girl who will rock the porn industry.
Though she's most well-known for her sexy slender figure, Jade also has a pretty slick sense of humor that she loves to flaunt on social media. So, if you love nudes and cool humor, she's a great porn star to check out.
You can follow her Twitter @JadeJantzenXxx.
Marica Hase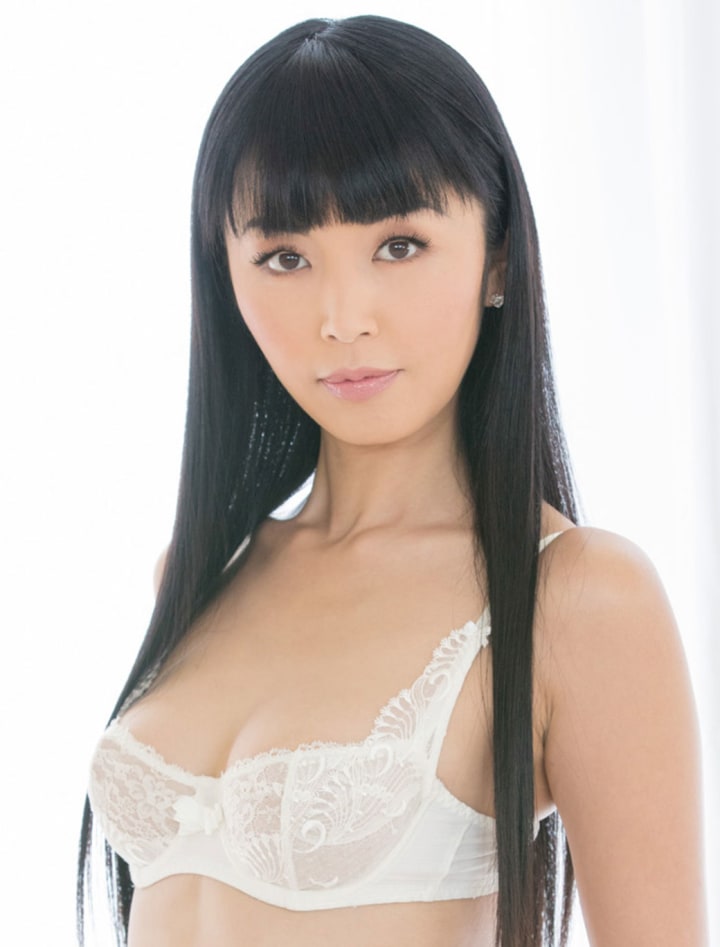 Marica Hase is a legend in the porn industry, and that's because she broke ground as the first Japanese Penthouse Pet ever. She's got incredible features, large honey-brown eyes, and one of the most flawless figures we've ever seen.
She's got an amazing style when it comes to making porn, and that's why her porn career is starting to really take off in the West, too. She looks innocent and sweet, but she's got a spicy side that we can't get enough of — and neither will you, once you see her in action.
You can follow her Twitter @marica_1029.
Valentina Nappi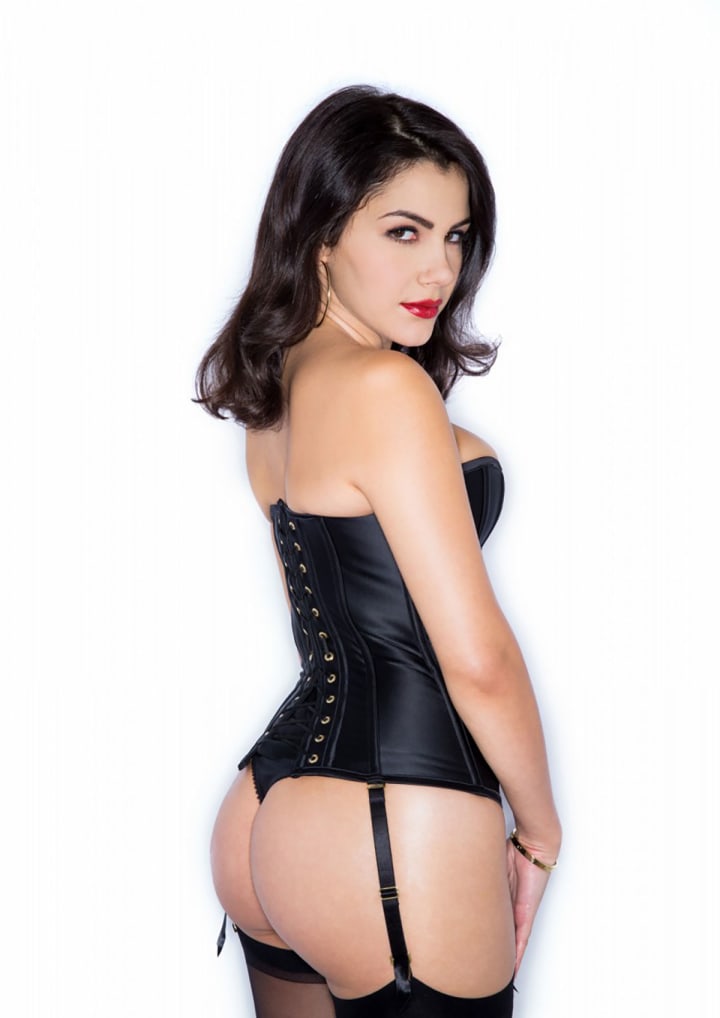 Valentina Nappi has that classically sexy look and a perfect "college freshman" vibe that makes her a must-see for anyone who's serious about porn. Her long, shiny brown hair and captivating eyes, though, are what make her one of the prettiest porn stars of recent years.
She's a porn star who's adventurous, exhibitionistic, and wild in every sense of the word. That's why Valentina Nappi rules, and why her social media is packed with followers. Everyone loves a free spirit, you know!
You can follow her Twitter @ValeNappi.
Jezabel Vessir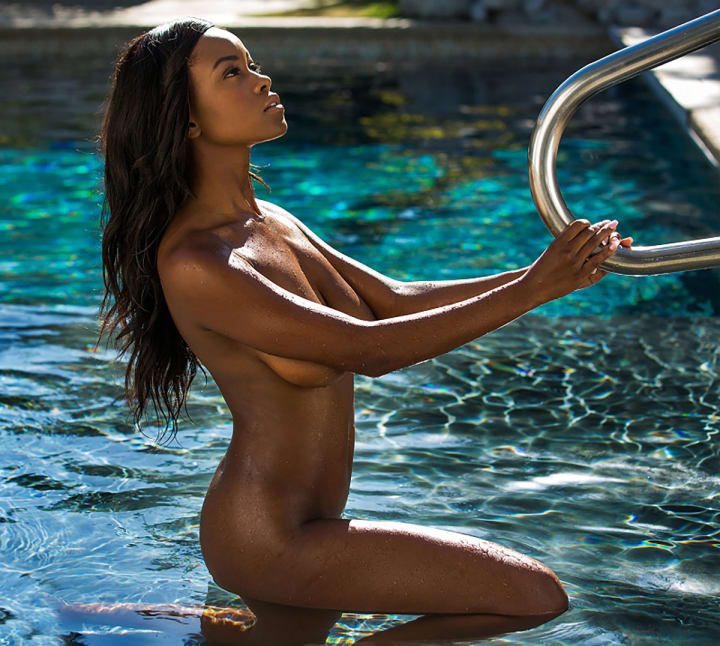 Her elegant features and long legs make her look like she's stepped right off the runway — and into your fantasies. Jezabel Vessir's her name, and being one of the prettiest porn stars in adult films is her game. As a Hustler Honey and Glamour Model, Jezabel Vessire knows how to work her looks and seduce via film.
Fans of busty girls with long, slender legs will need to check out Jezabel's work. She's got an uncanny way of getting people hot under the collar, even before she takes her clothes off.
You can follow her Twitter @JezabelVisser.