Cutest Porn Stars
These porn stars are not only sexy, but they are the cutest of the cute.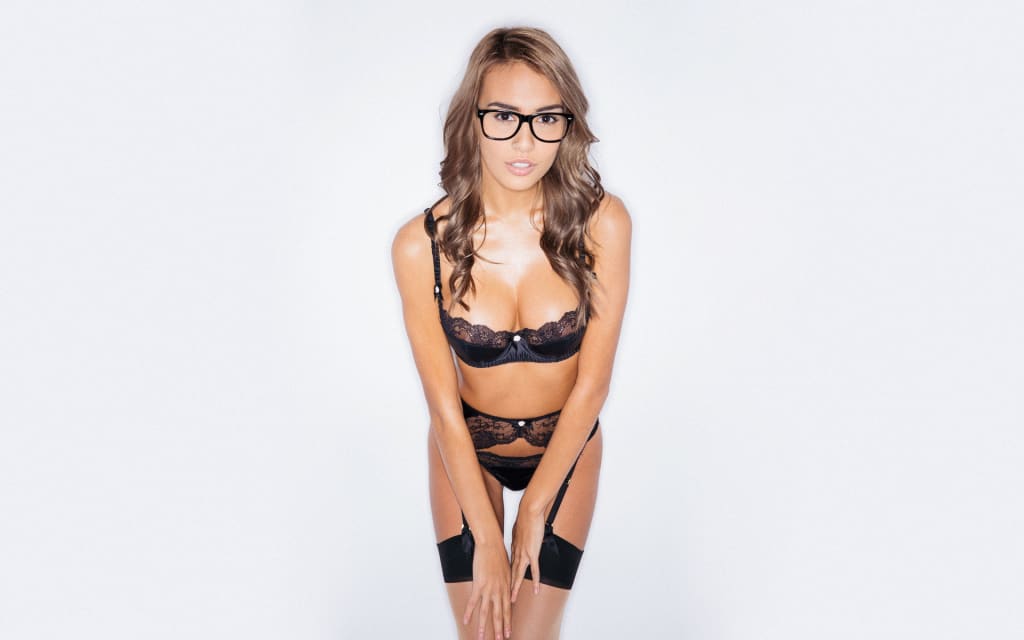 A cute porn star is like an ice cream cone. Not only are they a delicious treat, but you can't help but smile whenever you're enjoying one. That being said, even Star Wars' Natalie Portman once said "cute is when a person's personality shines through their looks. Every time you see cute, you just want to run up and hug it." There are many ways for a woman to be perceived. Pretty, hot, sultry, seductive, perhaps even into LELO Soraya Vibrators. There are many subcategories within the panoply of female Adult Star hotness ranging from multiple ethnicities that include Latina Pornstars and Asian Pornstars. I've had the desire for all of these gorgeous flavors throughout the years, but occasionally my sweet tooth acts up and I crave a cutie. I love when a cute girl looks at you like they don't know what you want but secretly, they are a freak and are about to blow your mind.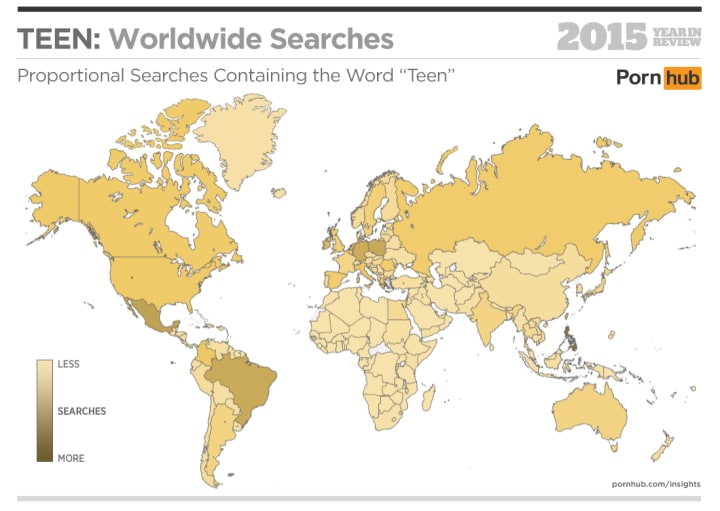 As taboo barriers were stomped on by the digital age, the internet quietly replaced the word "cute porn stars" with "teen porn stars". Its prominence as a pragmatic term for those looking to push the envelope, defined "teen" as a category of 18 & 19 year olds adult stars.
What could be better than a cute, innocent looking girl? How about a cute, innocent looking woman wearing nothing more than socks and a coy smile? Though porn stars are often thought of as hot, sultry, and seductive, there's just something about the cute girl next door that gets us going. From the girlish Carmen Callaway to the doll-like Dakota Skye, these porn stars are not only sexy, but also the cutest of the cute.
Haley Reed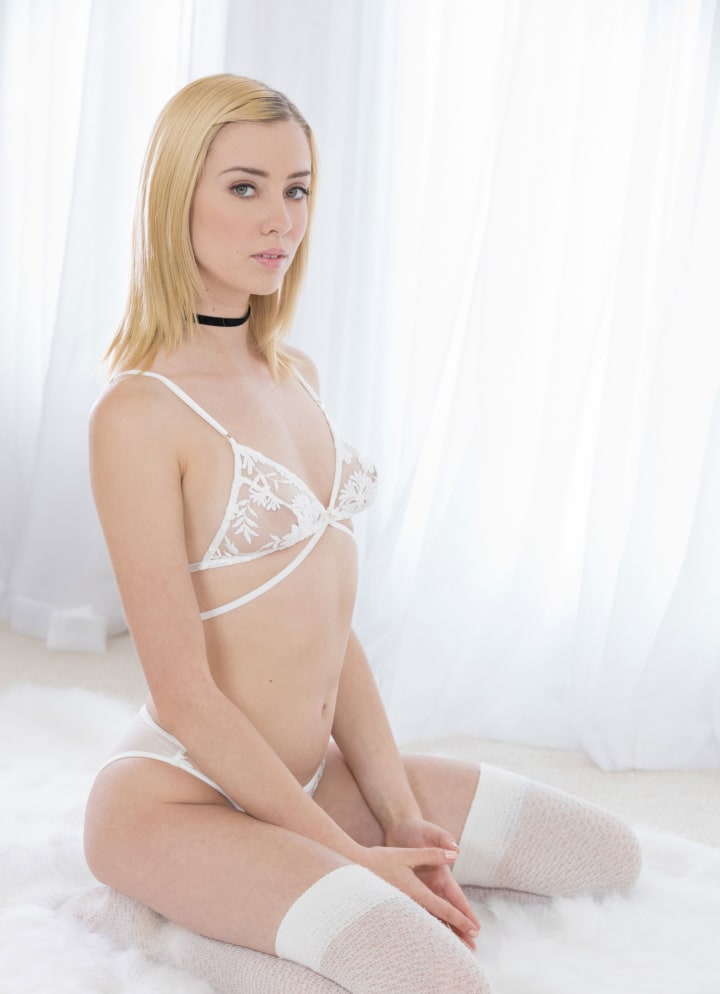 It's hard to talk about cute porn stars without at least mentioning Haley Reed in passing. She's super petite, has bright blue eyes, a cute "girl next door" face, and also has dimples when she smiles. She's basically made of cuteness—and that's why she's one of the cutest porn stars on the scene.
Don't be fooled by her cute and innocent looks, though. She's incredibly wild and has done some seriously sexy BDSM shoots, too. If you enjoy seeing innocent-looking girls doing crazy stuff, you'll love Haley Reed.
Alex Grey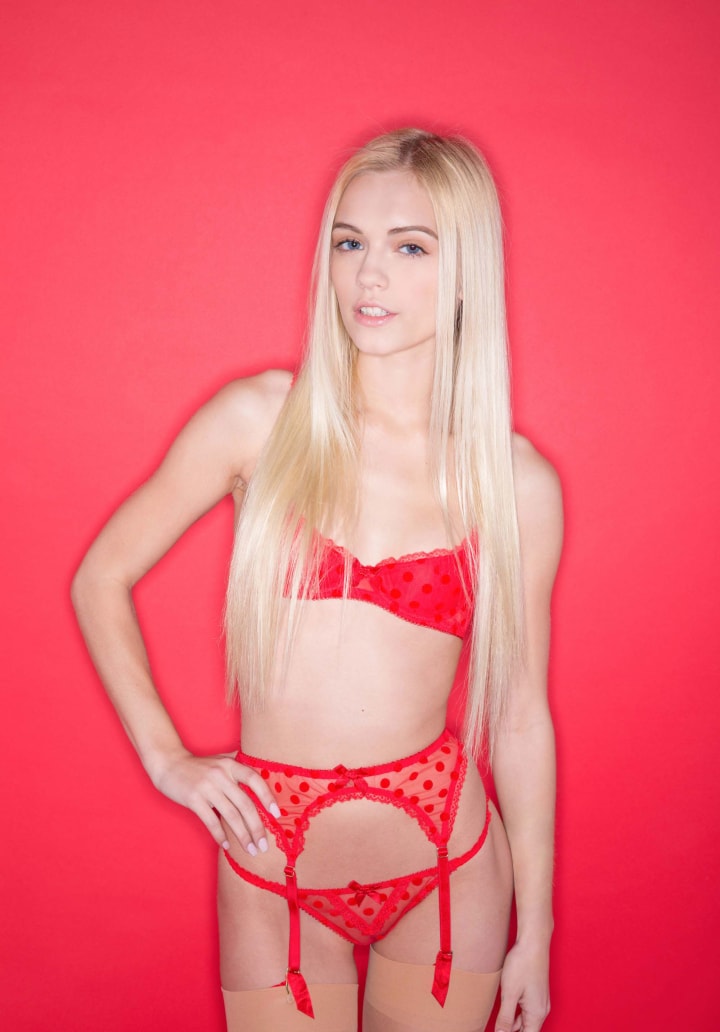 Alex Grey is one of those porn stars who knows that she's adorable and works it to her full advantage. That's why the blue-eyed babe has been on Tushy, Penthouse, Vixen and Hustler. She's been nominated for the best girl/girl scene by the AVNs recently, and that just proves that she knows what she's doing.
She's sweet, blonde, and petite—but what makes her one of the cutest porn stars to be a Hustler Honey are those dimples. She's adorable, yes, but boy, does she make cute turn sexy!
Harley Dean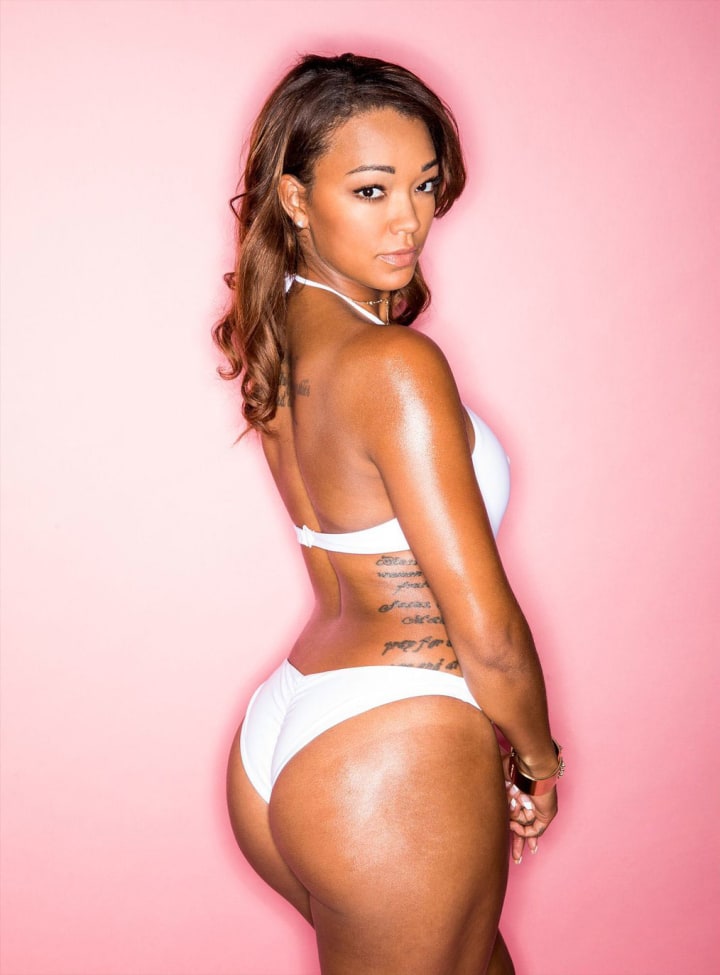 Harley Dean has pretty large brown eyes and a pouty pair of lips that make her look sweet, innocent, and demure. However, her beautiful booty and perfect breasts are what make her one of the hottest porn stars we've ever seen. Blend those two aspects of her together, and you have a recipe for one of the cutest porn stars on the scene.
One thing we really like about Harley Dean is her personality—and the fact that she's very vocal about things she finds unjust. Needless to say, she's one of the coolest feminist porn stars out there, and one of the sexiest, too.
Janice Griffith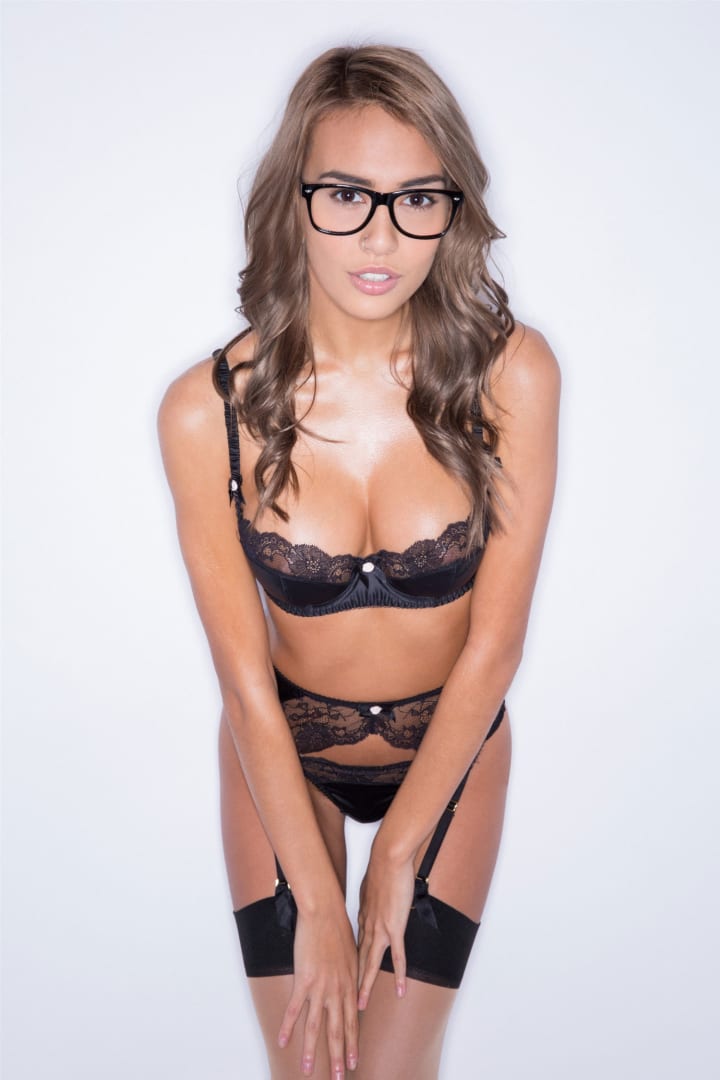 Janice Griffith is one of those few bright-eyed porn stars who's sweet, petite, and so cute that you probably want to pick her up and put her in your pocket. She's a porn star who can melt hearts with her cute smile, and also melt knees with her amazingly sexy nude shots.
She's a wild-child who has a beautiful slender body that she likes to flaunt. That's why all her videos have been rocking the adult film world, and why so many of her fans call her the most adorable of the cutest porn stars currently making movies.
Riley Reid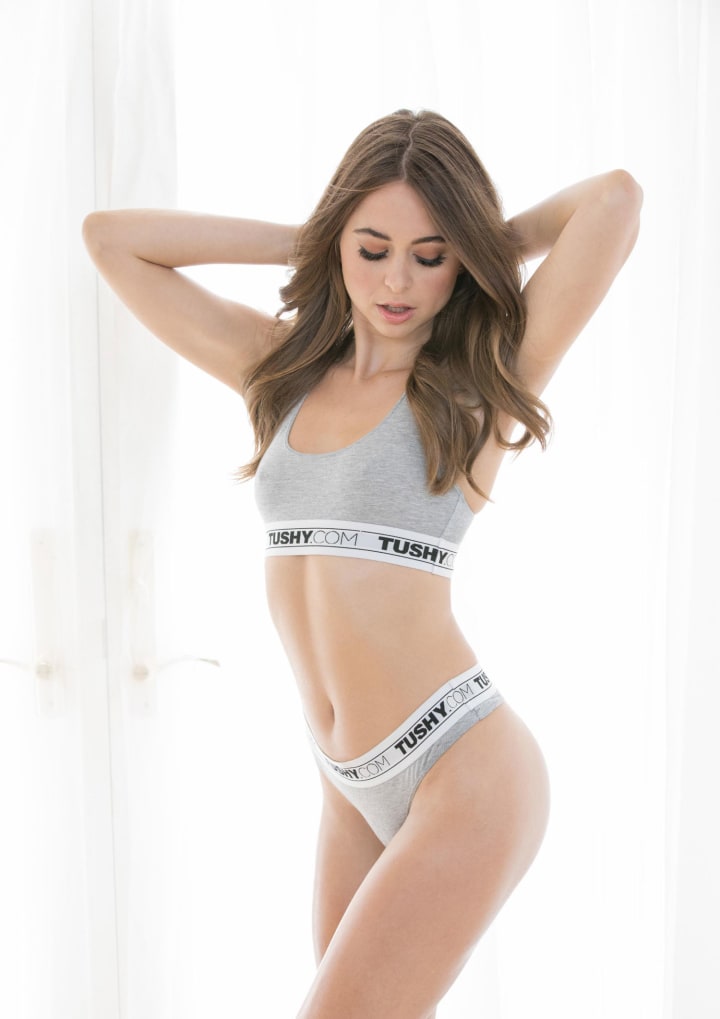 There are very few porn stars that are as well-known for being cute as the bubbly, sweet, and spunky Riley Reid. She's long been called one of the cutest porn stars on the scene, and it's easy to see why, too. Part of it is her cute attitude, while her adorable booty and face definitely help her snag that title.
She's got an innocent face, but holds a very sexy, wild streak that makes her a serious player in the adult film world. That might be why the AVN loves her, and why so many fans enjoy watching her stuff, don't you think?
Remy LaCroix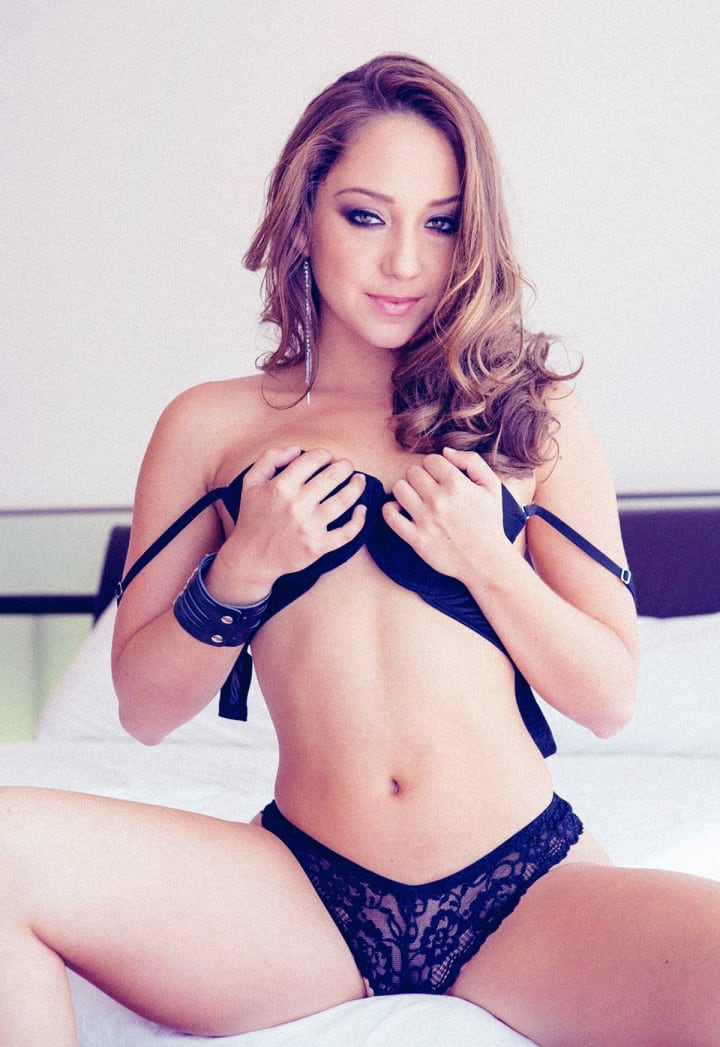 Talk about beauty and brains (coupled with the right amount of kink!). Remy LaCroix has them all… With a degree in Molecular Biology, Remy LaCroix is your ideal cutie! Her looks are jaw-dropping and heart-warming but beware! Because when LaCroix gets down to business; she is anything but innocent…
LaCroix entered the adult film industry with (what for it!)… a "gang bang scene" for kink.com! Quite the surprise package, right? LaCroix stands at a cute 5.2 ft with amazing locks and perfect body. So yes, she is pretty much the American dream! A wet one..
Miley May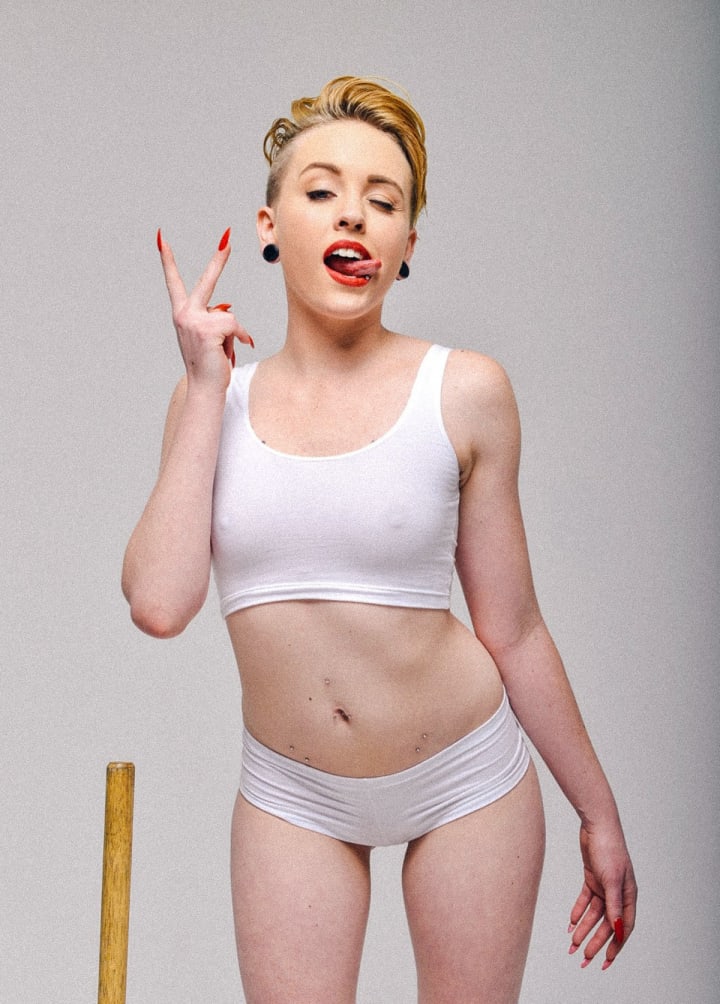 Doe blue eyes and blonde hair; Miley May is your Southern kinky cutie who impersonates Miley Cyrus in her videos. Standing at 5.3 ft Miley May is everything an innocent little girl should look like and every kinky whore should act like. She is petite and can very well be your fantasy girl with her naughty moves! Miley enjoys all the kinky stuff there is! From submission to fucking machines; she's into everything to make your jaw drop- and she'd do all that with a stunning smile!
Shyla Jennings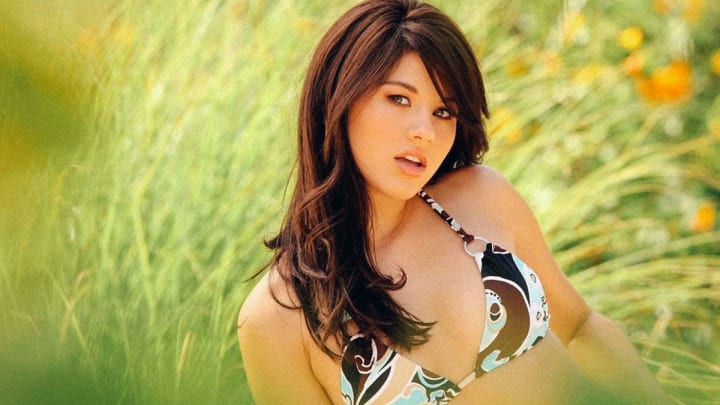 Shyla Jennings is literally the girl every guy drools over! The girl that gets you hard as a rock in under a minute… Shyla is cute, beautiful, sexy and kinky! Shyla is of German ethnicity and comes with a body to make anybody go crazy. Shyla is like Angelina Jolie of the adult film world; she is loved (and lusted) by all! Her cute smile and petite body figure, all adds up to that cute look. She looks the fun and jolly kind- till she gets in bed that is!
This jaw-dropping, eye-popping brunette who has identified as bisexual is sure to make all the girls drip when she gets in an all-girl action. After all, who wouldn't want to see two innocent cuties trib it out on the bed?
Allie Haze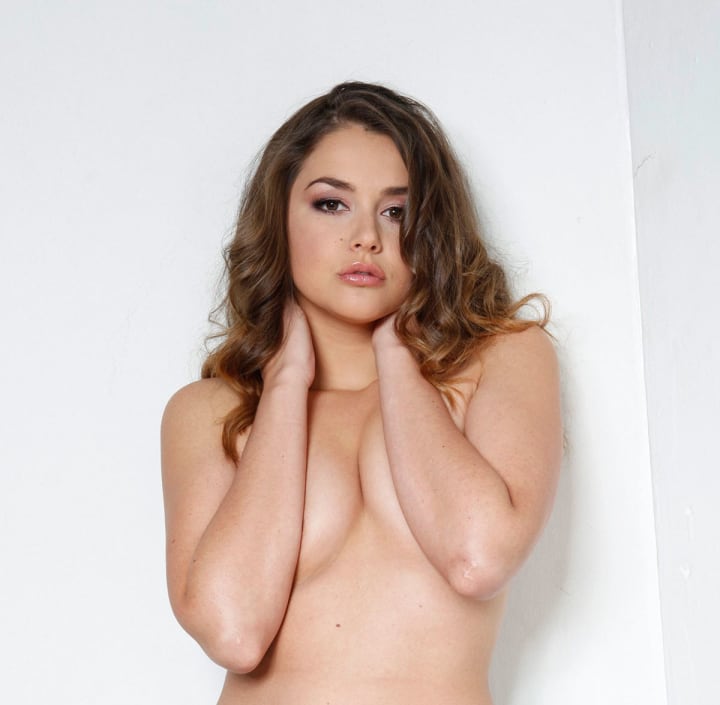 Allie Haze is no doubt one of the prettiest pornstars on the web! She has been the Penthouse Pet of the Month in January 2014. Allie Haze is such a sweet and charming girl when you see her that her smile melts your heart- and her down and dirty side warms whatever's between your legs! She has worked in naughty adult films like "American Cocksucking Slut" (for which she got nominated for the best oral- scene) and her award-winning "Belladonna: Fetish Fanatic 8" … and wait-for-it… it was for the "most outrageous sex scene" (gulps!)
Allie has the looks to make you mistake her for an innocent and simple girl from down the lane… well, think again… or watch again!
Rebel Lynn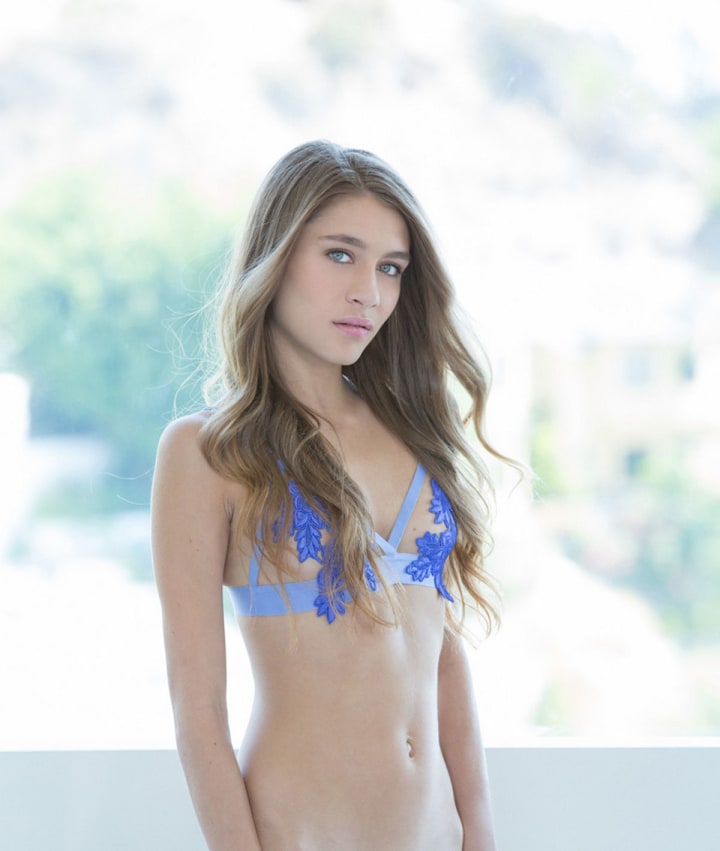 The bold and beautiful Rebel Lynn is a US-based pornstar who satisfies a guy's every fantasy… She has often made remarks about "loving it in every position and everywhere!" This petite and cute pornstar who is a fun 5.2 ft looks like a cute little girl till she is out of her panties and is riding a hard shaft like an animal in heat! Her sex scenes brought her fame quite early in the industry and it wasn't without a reason!
She has admitted to being a complete bisexual… *drools* because as much as she needs that dominant male in her life, she can not give up on the fairer sex! Her perfectly innocent baby-face, sexy waist and naughty actions has made her one sweet treat!
Lucy Tyler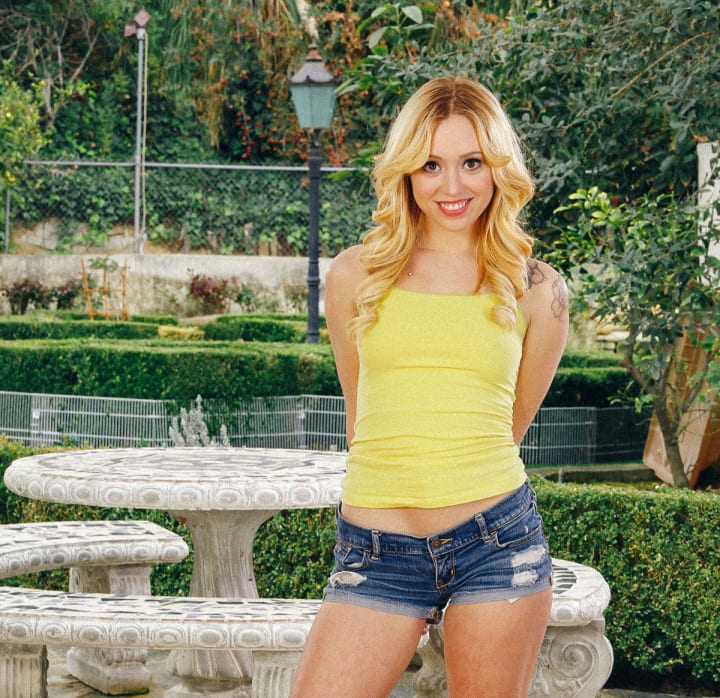 Lucy Tyler knows what she's doing. With her big doe eyes and wavy blonde hair, this little cutie knows exactly how to get you going. This young up and comer was the girl next door for some lucky boy in her hometown of Seattle, Washington and she's the epitome of an American beauty. Who knew that the city of grunge could pop out something so deliciously innocent and desirable as Lucy Tyler? This Gemini 1990's baby even comes with a tattoo on her left shoulder: flowers and a heart. Combining naughty with nice, she can go from baby doll to lusty sex kitten in no time flat. Some of her best work can be found at Jules Jordan Video and Reality Kings but she is best known for her work in Public Interest, Young Tight Sluts, and the television series, Teen BFF.
Carmen Callaway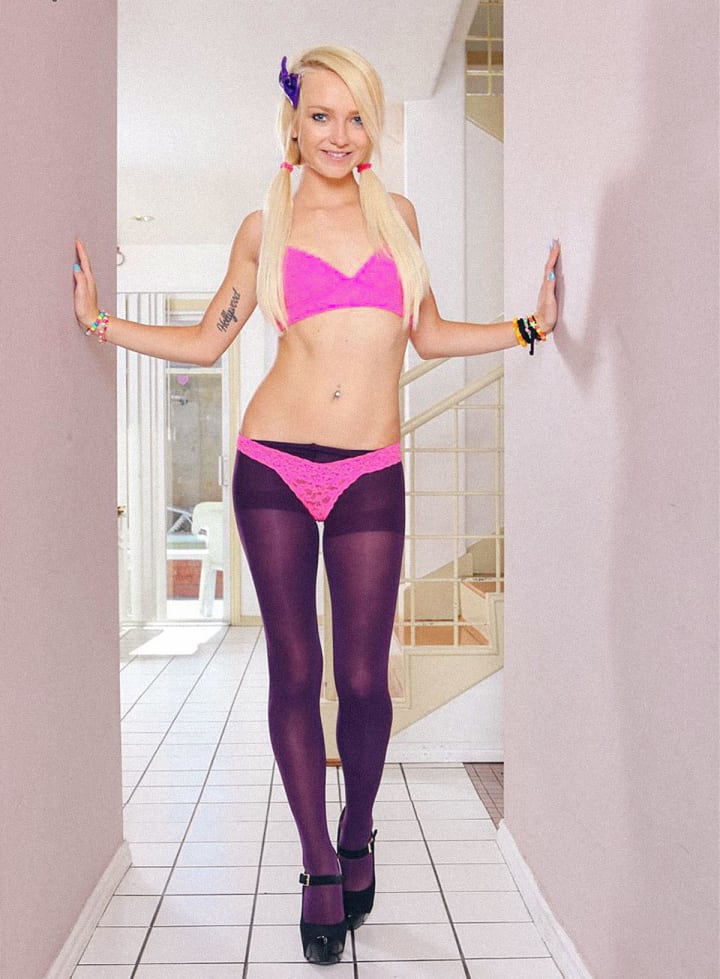 A vision in auburn pigtails, Carmen Callaway is sweet and petite. Recently, she's been known to spice things up with her image, by dying her hair from blonde to black to pink. Whatever hair her color is, she still looks like an innocent minx with no clothes on. Imagine looking down at those baby blue eyes while she does what she does best, looking into your eyes the entire time, of course. Carmen is not one to be underestimated, however; her perky little body is built for action, and ready for whatever you could possibly desire. Let's thank the state of Colorado for giving us Carmen Callaway because, frankly, she might be the best thing to come out of it. Some of her best-known works include Too Much Tanning Oil, Slippery Sinners, and Blonde's First Butt.
Ava Sparxxx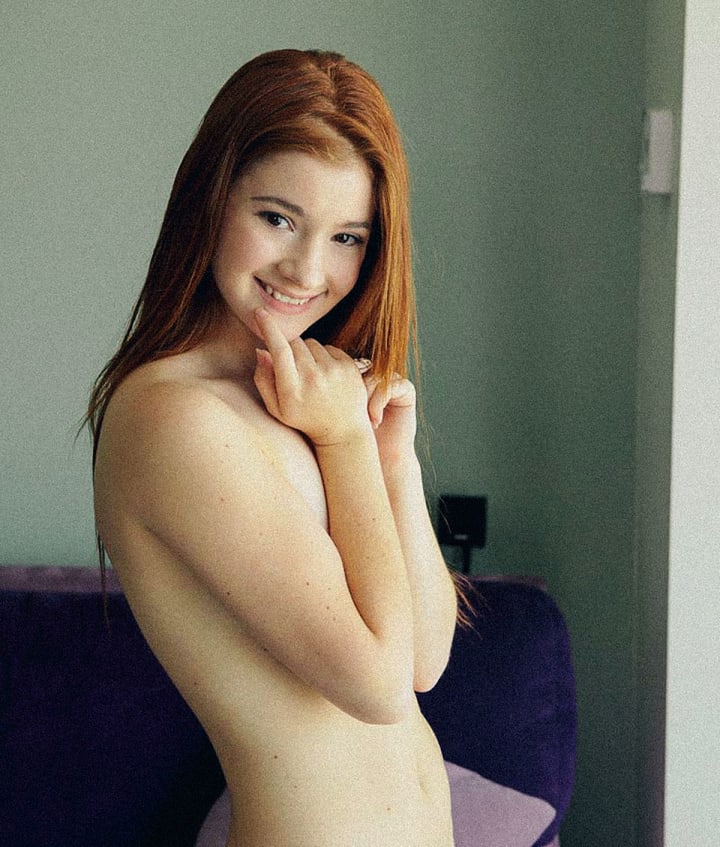 Who can resist a little redhead in a Catholic school uniform or some unbelievably high cut shorts? This little Georgia peach is masterful at sounding coy before giving in to her wanton lust. Cute face, cute body, and a ferocious passion lurking inside it all, Ava Sparxxx can play the young, A+ honor roll student with a deep, dark, sexual secret any day she pleases. A beautiful ginger and proud of it, Ava's fiery red hair has her competing for the title of Hottest Redhead Girls. We don't need to see the smoke before the flame because we'll be red hot all day from this cute minx. Some of Ava's best appearances were in the series Moms Teach Sex, Costume Bondage Battle and Teens Love Huge Cocks.
Veronica Rodriguez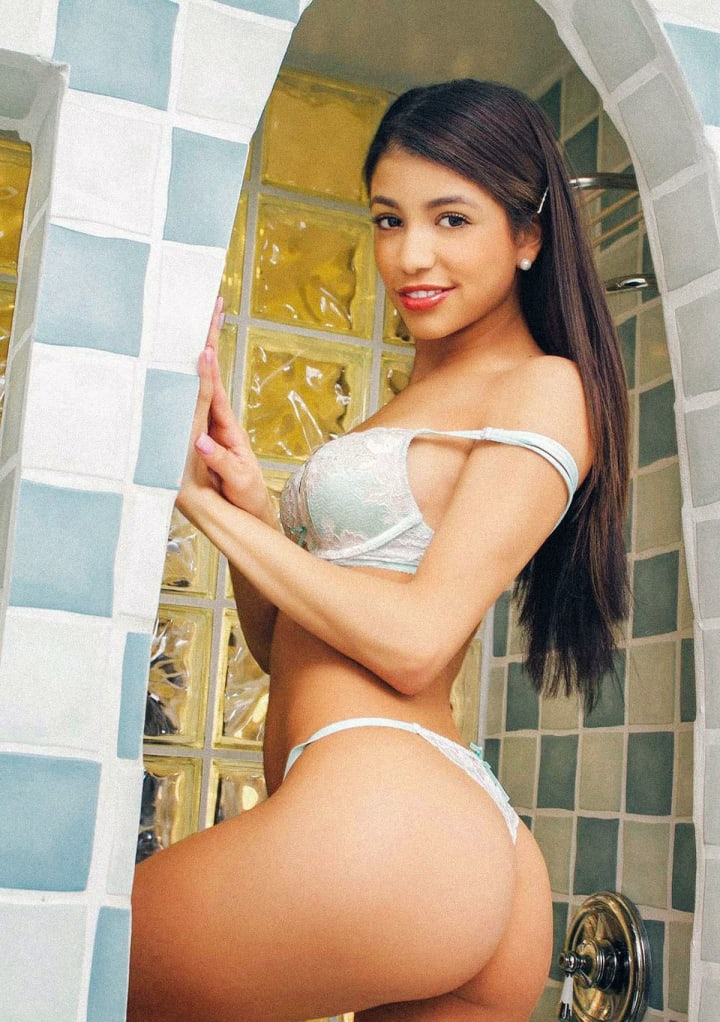 This slim, willowy knockout has the face of an angel. She got her first kiss from a girl because she went to an all girl Catholic school. Could it possibly get anymore perfect than that and what other sexy secrets does Veronica Rodriguez have hiding in her past? Her perfectly toned skin and long dark hair are the perfect combination for he adoring fans. With the body of a Barbie doll, Veronica is one of the sweetest Porn Stars north of the border. May-December Fuckfest, Freaky Petite, and Mommy Caught Me and Other Stories are among her best works.
Dakota Skye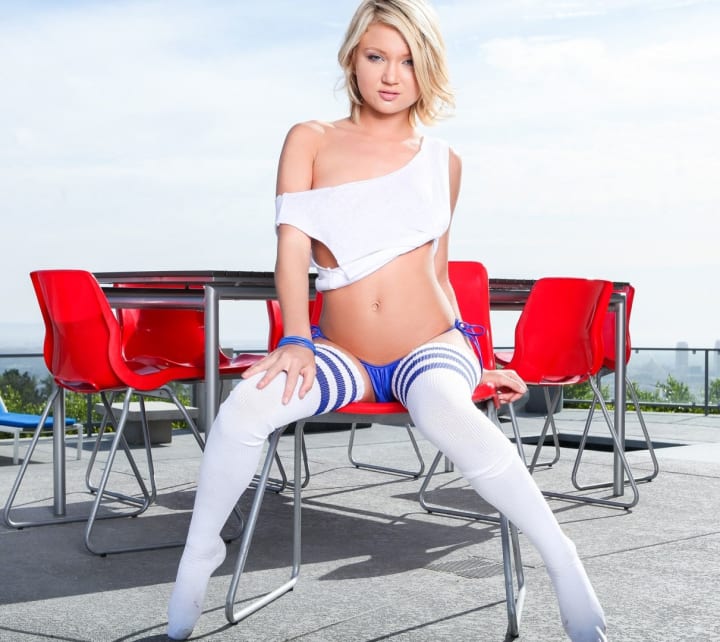 Dakota Skye looks like a combination of a Bratz doll and a sexy ass Cabbage Patch Kid. With her pixie haircut and seemingly endless supply of camisoles and baby doll dresses, Dakota Skye knows where her bread is buttered. Now known as "Kota Sky", this Tampa native grew up active, as a ballet dancer, cheerleader, and gymnast. Head to head against the Hottest Southern Porn Stars, this American cutie is flexible; and boy, does she use it to her full advantage. I'd like to personally thank Sam Walton for discovering this muse, that's where she began as a webcam girl. You really can get anything at Wal-Mart.
Ava Taylor
This dark haired beauty from Chicago has the face of a goddess, and her adorable tattoos place her among Hottest Tattoo Models. Ava Taylor's slim figure is quite the sight to behold when she is in action. How does this sumptuous beauty get any better? Miss Ava loves wearing her large, dark-rimmed hipster glasses, letting us indulge in the geeky-girl fantasy she does so well. Need help with your homework? Not sure where that book belongs in the library? Having trouble choosing a great costume for Comic Con? Ava has all the answers. Her captivating eyes that hide behind her large and in charge glasses beckon us to help her and take them off. She is the embodiment of a barely legal delight.
Hope Howell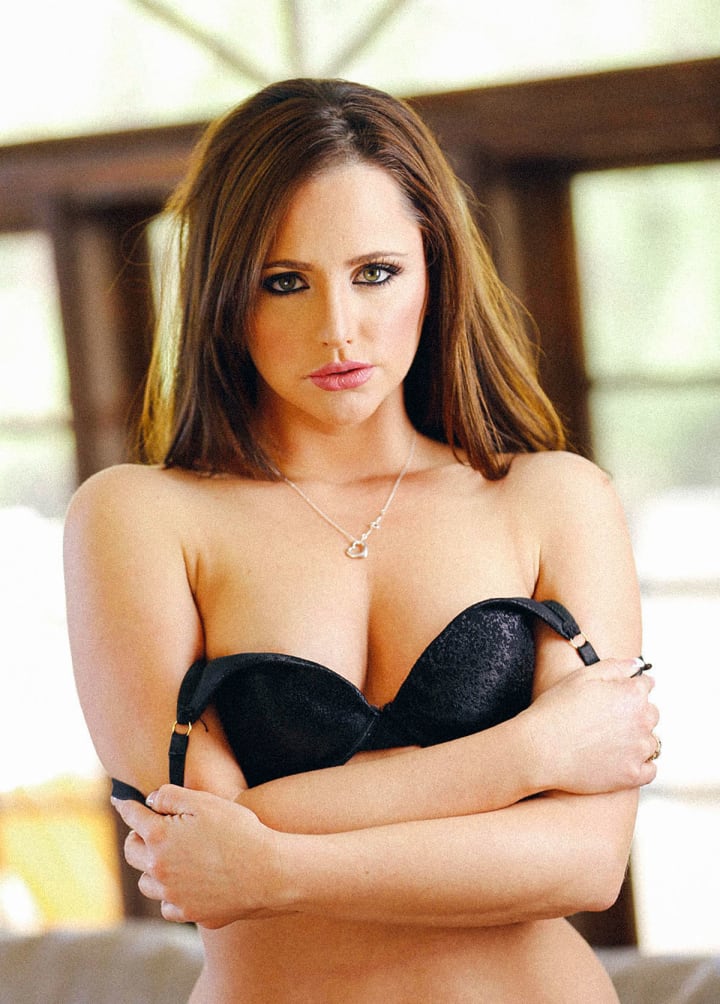 This little ginger and sometimes blonde nymphomaniac is best known for her infamous skydiving sex tape. That's right - this adorable little woman has taken it hard and deep at five thousand feet! Somehow this reckless behavior only makes her cuter. A California native, Hope Howell gained internet fame from her miles-high-club status and has only become more popular ever since.
Dani Jensen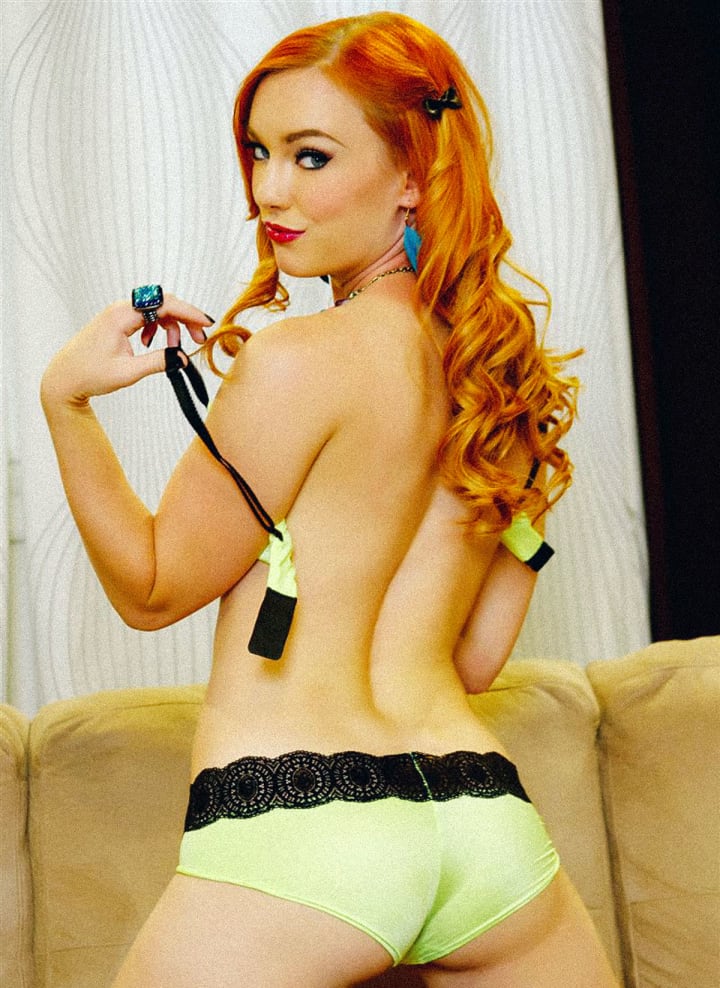 With her candy frosted, bubble gum sweetness, and lollipop-licking indulgence, you could watch Dani Jensen insert things into her perfect little ass while wearing fuzzy pink hats and knee socks all day long. It's hard to handle when she starts talking dirty with that little voice while she bats her baby blues. Cute and petite, Dani Jensen stands at a wonderfully fun-sized 5'1″. This California native started out in the adult industry as a dancer. Dancing With The Porn Stars anybody?.
Chloe Lynn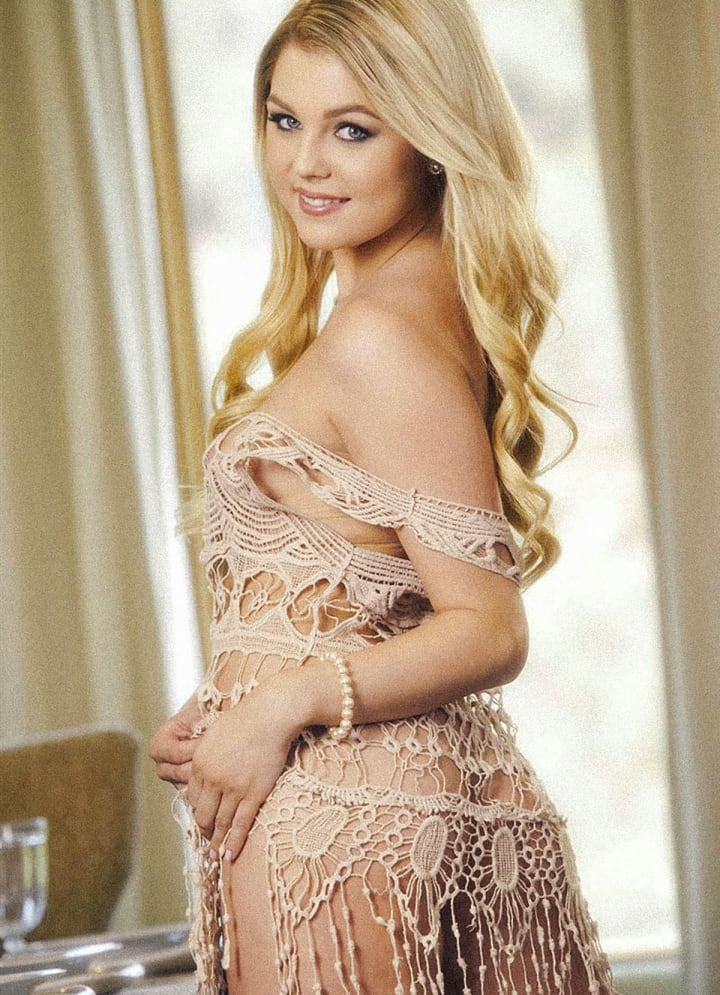 With her blond braids, big doll eyes, and not one, but two, sets of cheeks you couldn't resist pinching, Chloe Lynn could be the doll of your dreams. Extremely cute and petite at 5'4, Chloe is a 90's babe that we can't help but see in our future. A spritely sex kitten, Chloe Lynn's specialty is in sexy solo scenes and girl on girl action with some of porn's hottest stars, a.k.a., everything that we could possibly want to see from her. The fact that she doesn't need a man to please her makes this innocent-until-proven-guilty star even hotter.
Lexi Belle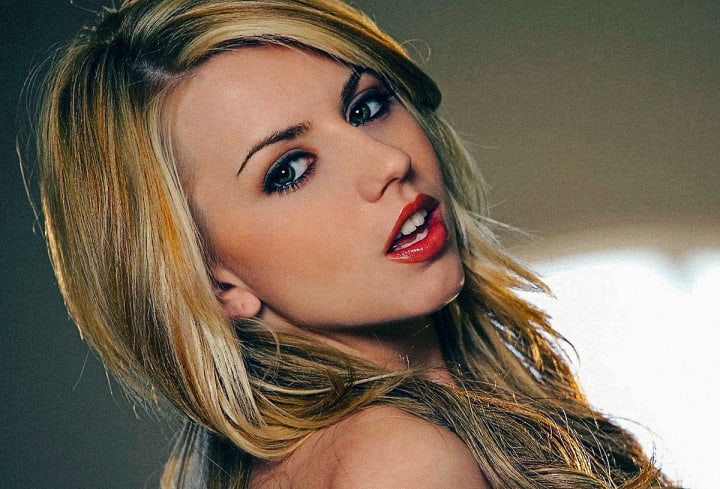 This hazel eyed Louisiana sexpot has done scenes in clown makeup, on roller skates, and wearing all manner of sinfully cute outfits. Her baby doll curls are out of this world! A bubbly little ball of fire with a side of gumbo, not only is she cute, but she is an animal advocate and vegetarian, raising her sweet, caring qualities over 100%. Looks like the only meat she'll be getting is from…well…you know…
erotic
list
porn star
About the author
Writer. Gonzo Journalist. Recovering Wild Boy. Consultant. Freelance eBook author and ghostwriter.
Reader insights
Be the first to share your insights about this piece.
Add your insights