Hottest Snapchat Stories to Follow
Follow the hottest Snapchats stories and embrace the culture of instant gratification.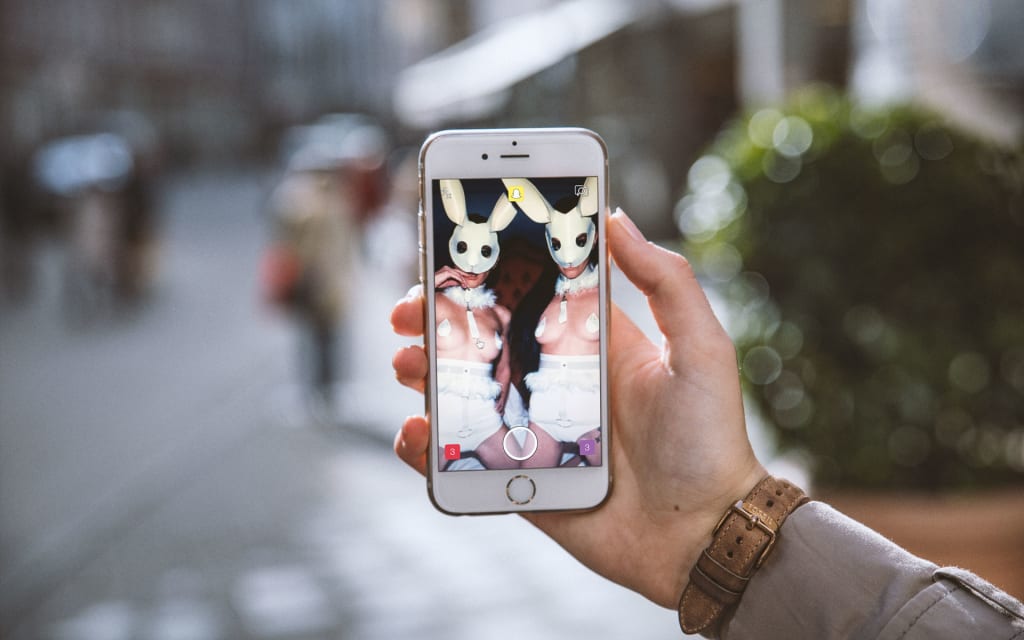 Snapchat is the wave of the future. If you don't know that it is, it is time to learn. Unlike Facebook, there are no likes or comments. Originally, folks used this medium for sexting. It was a messaging app where you could send a naked picture to someone and it would disappear in seconds. What a genius form of foreplay. It then progressed to the "story." You could make a 24 hour account of your day in "snaps" and then send it to all of your contacts, or just specific ones. They would get a time sensitive, accurate account of your day to day activities. And then, it would just disappear like magic. In the day and age of instant gratification, what is more gratifying than seeing what you need to see, and then never having to see it again (especially if you didn't want to see it in the first place). The perfect app when you think about it. No muss or fuss.
The company has posted in the community guidelines, "Don't use Snapchat for any illegal shenanigans and if you're under 18 or are snapping with someone who might be: keep your clothes on." Sounds like good advice for the millions of Snapchat users who are under age. No one wants to find out that their kids have been sending risqué stories to their friends. Adults are aware of the consequences of doing something like that (some of them, anyway), but kids aren't always as smart. Even though it has disappeared, you can never 'un-see' something.
When porn stars started having their own Snapchat accounts, folks weren't too happy about it. After all, it was encouraging pornography. But what is wrong with that? If you want to pay to see your favorite star show you a little somethin' somethin' that is totally your prerogative. If you have got the Snapcash, enjoy your Snapchat. Some porn stars even do it for free, as it encourages people to check them out and become fans. Nothing like having over a million fans to validate your profession.
The porn business is booming and it isn't going anywhere. Porn stars have to keep up with the times just like the rest of us. Whereas in the past all you needed was to put out a magazine with lots of hot pictures to get the fans off, the digital age is taking over. With little videos, "customers" can feel like they are part of the action. Especially if they don't have the time to watch a whole movie. Companies know this and now they are establishing their own Snapchat accounts. You will have the ability to know what your favorite companies are doing. And as soon as you gain that information, it will disappear. No harm, no foul. And the bonus is that some of your favorite porn stars and models will be the faces of these companies. Their aim is not to bore you. After all, that isn't what porn is for.
Keep in mind that Snapchats disappear in seconds. That being said, let's take a look at a few of the newest accounts to appear on Snapchat. Follow them or don't, the choice is yours. But if you do, proceed with caution. This ain't your grandma's snapchat!
True Snaps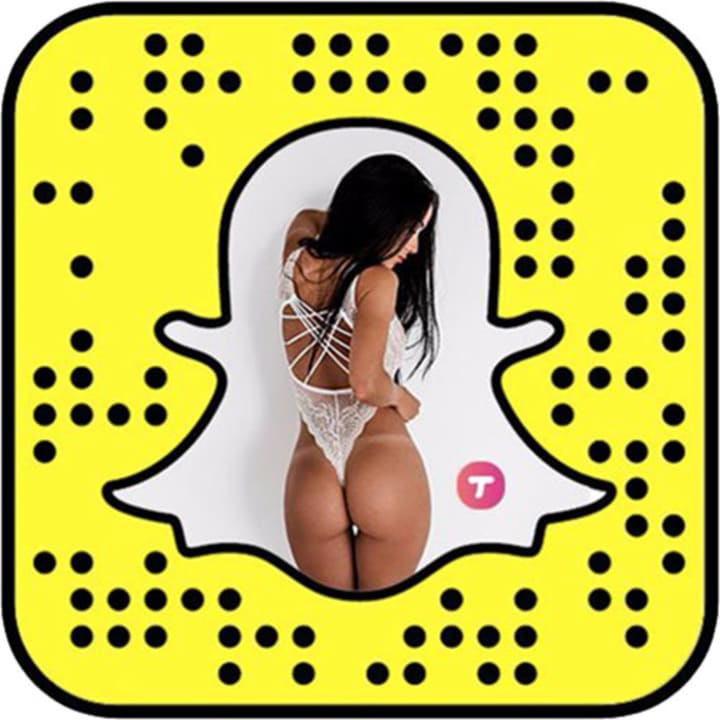 Sexy Snapchat stories are getting added all the time, and it can be hard to keep up with the hottest ones on the net. That's why it's a good idea to keep an eye on True Snaps, one of the most massive collections of sexy Snapchat accounts on the net. They search up sexy snaps so you don't have to!
For more information, visit True Snaps.
snapbangbros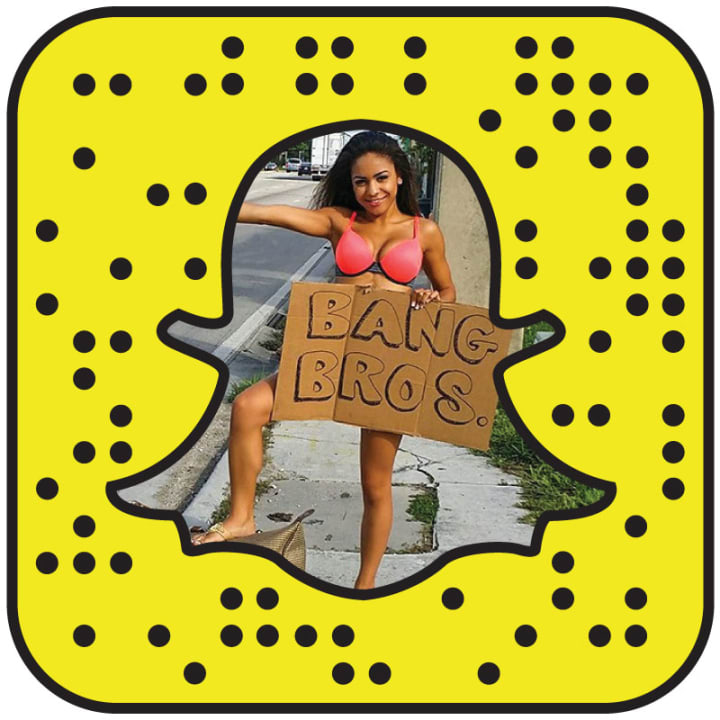 It was a very exciting day in porn history when BangBros joined Snapchat. Now you can have access to Ava Addams and all of your other favorite BangBros Stars. Founded in 2000 in Miami, Florida, this internet porn company has had up to 36 websites operating at one time. Bang Bros has had its share of Federal Trade Commission violations, but those are all in the past and now they can focus on pleasuring the public with their videos and now, finally Snapchats.
kinkybailey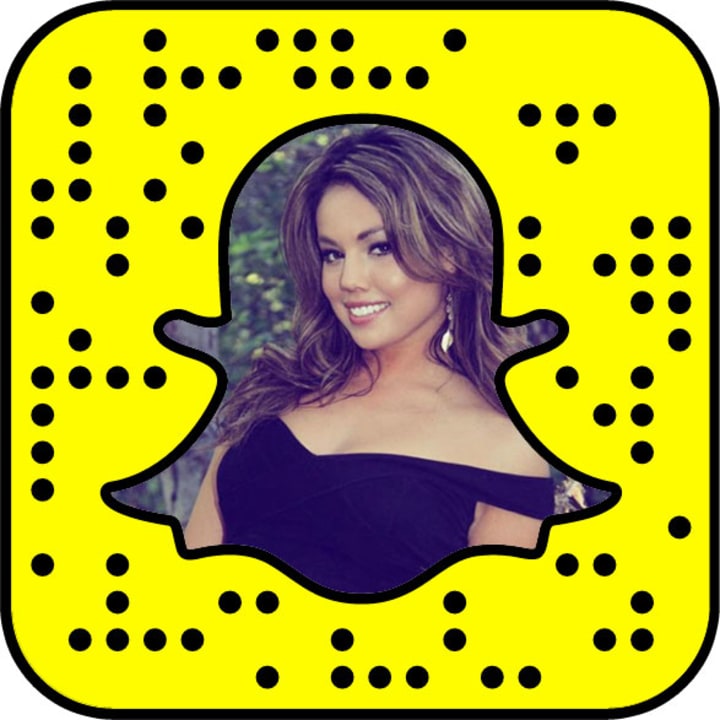 Bailey Bae is one of those girls who turns having long hair into the sexiest statement ever. Her slender frame, sultry brown eyes, and amazing stage persona make her a fan favorite with just about every kind of porn out there. She's the sweet but wild brunette everyone daydreams about at least once — but never quite can talk to in the real world. Fans of her adult films will love her Snapchat, which is chock-full of sexy moments, amazing shots, and real snippets of her life as one of the hottest porn stars around.
rkstars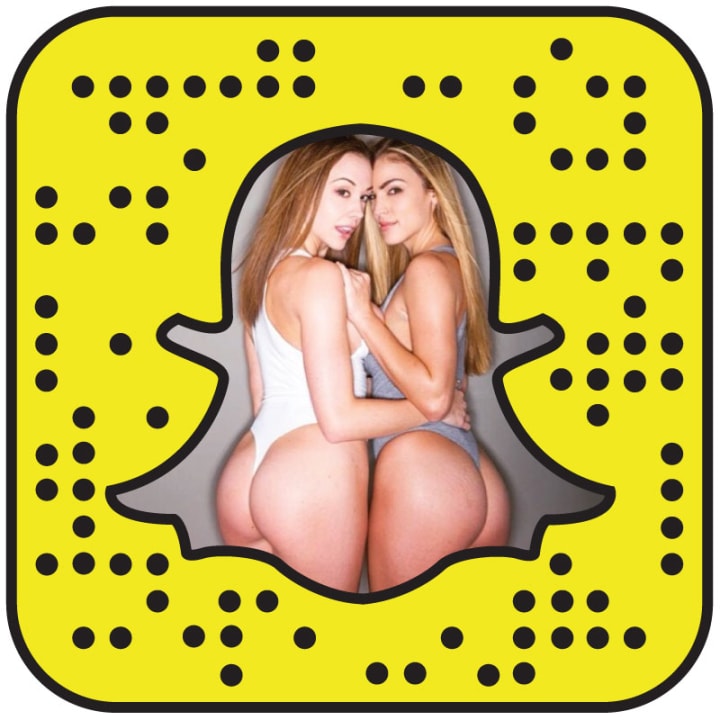 RK, which stands for Reality Kings, are doing their best to become the kings of porn. If you want to include more "reality" in your life, follow porn star Trisha Parks. She wants you to follow RKstars on Snapchat if for no other reason than to take a gander at what she has to offer. Totally worth signing up for!
officialredtub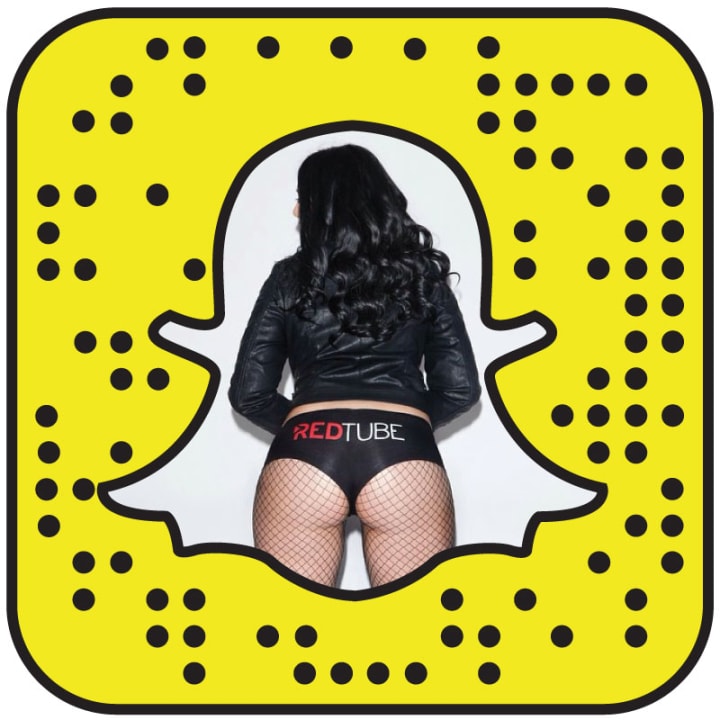 Is Youtube not sexy enough for you? Then it is time to follow RedTube. If you are a fan of Alexis Texas or Asa Akira, join the millions of Snapchat followers that are enjoying the 10 second glances of these fine specimens and so much more. You only need a quick fix and then you can get back to your day job especially if you can't get a blow job.
Add officialredtub on Snapchat
brazzerssnapz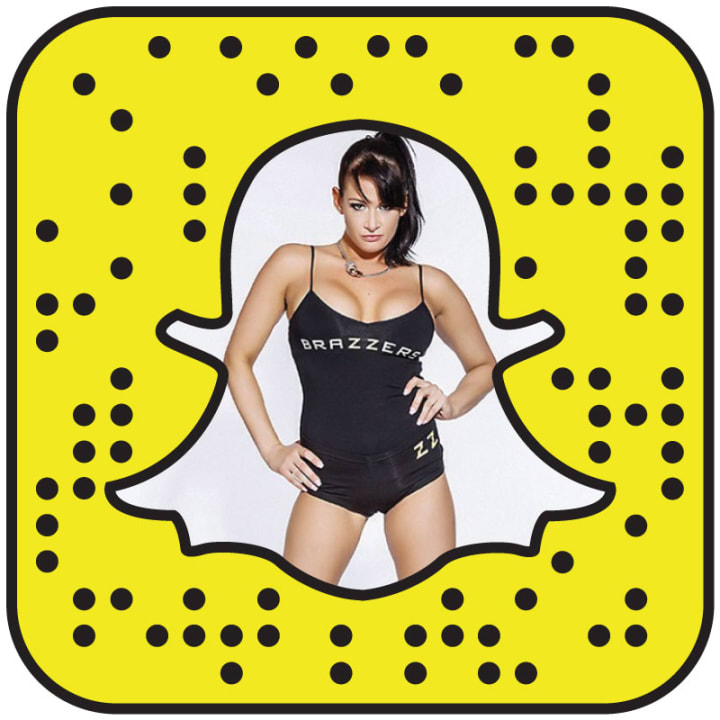 Since they are the self-proclaimed leader in premium porn star entertainment, you have no reason not to follow them. And if you are a fan of Dani Daniels, she wants you to follow them on Snapchat. Anyone who has seen Dani knows she knows what she is talking about.
arsenictv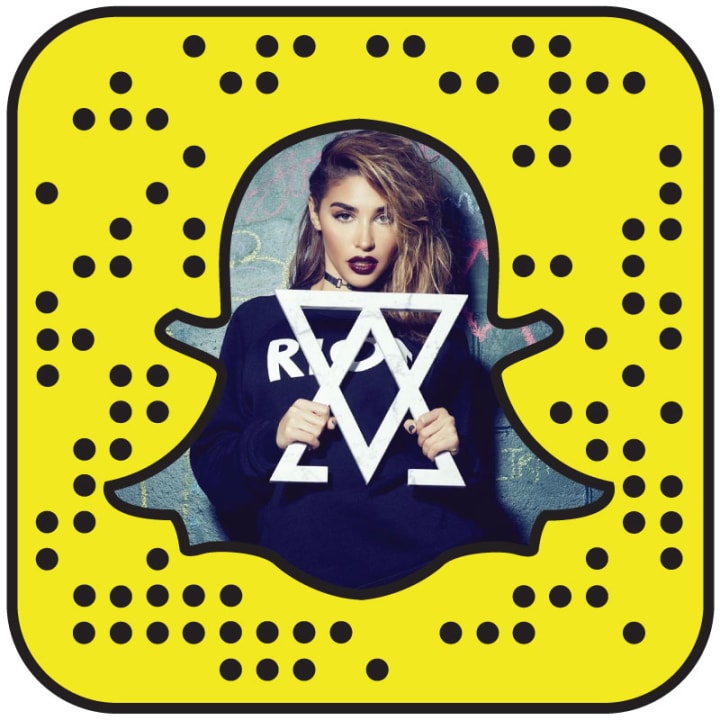 Arsenic is a brand all its own. Co-founded by Amanda Micallef and Billy Hawkins, it started out as a simple concept of posting pictures of all kinds of beauty and morphed into a digitally based empire. They created quite the buzz with "Snapchat takeovers." Using Instagram as a platform, they would advertise for someone to run their account for the day. They would choose a model or a dancer to do a Snapchat story of their day. A behind the scenes look at a day-in-the-life. It took over like wildfire. What could be better than enjoying hot pictures of hot women from the comfort of your own phone? According to Hawkins, "It's really just an outgrowth of a macro change in the world. People spend more time on their phones that they do watching TV." On their website, they show a series of shots that have appeared on Snapchat. For example, "Do whatever the fuck you want to do all the time, don't take shit from nobody." Even if a message like that disappears after a second, it's a site worth following.
lastnightsparty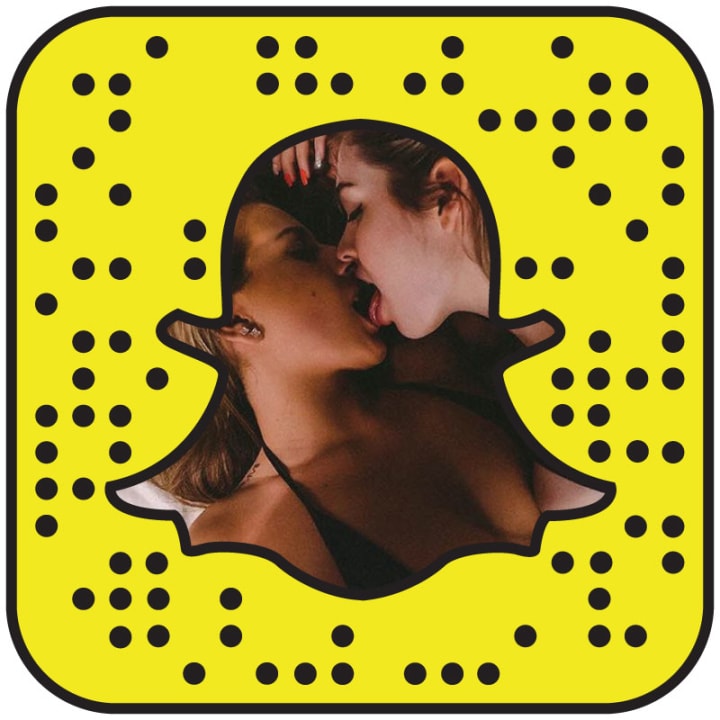 Ever feeling left out? Well, if you follow Lastnightsparty, you will find out about all of the cool things you have been missing. Launched in 2004 by Merlin Bronques, the photoblog lastnightsparty.com takes you on a behind-the-scenes tour of the hottest and most exclusive parties around the world. If your invitation always seems to get lost in the mail, Snapchat will make you feel like you were there, if only for a second.
Add lastnightsparty on Snapchat
ph-official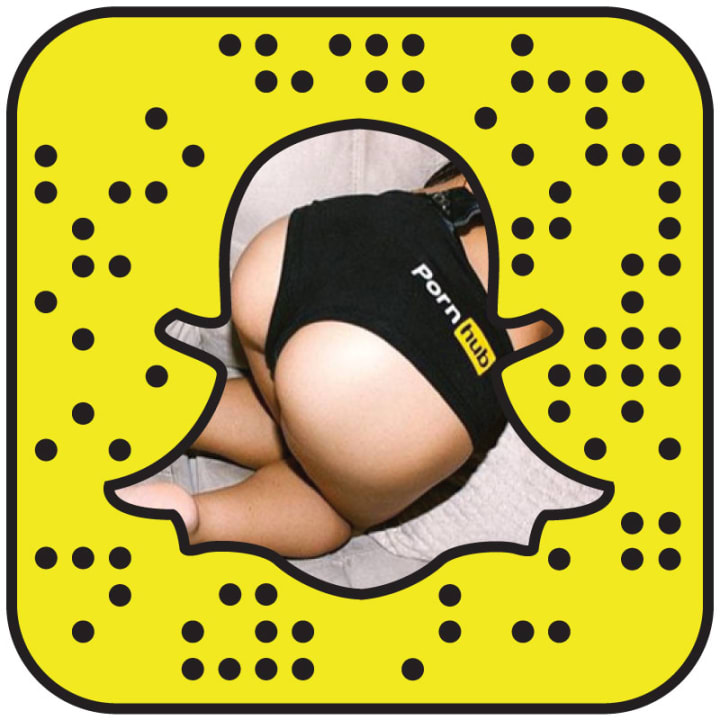 If you have ever logged onto Pornhub.com, you will definitely want to follow them on Snapchat. Pornhub is one of the largest pornographic websites on the internet. One of the cool things about Pornhub, aside from the porn, is the ability for the user to share videos and review them; a helpful tool in ruling out the really freaky stuff. And even cooler point of information is the Boob Bus. Launched in 2012, this was a tool to teach women about breast cancer awareness. The bus traveled to five different landmarks in NYC and offered free breast exams as well as teaching women to perform their own. Using pornography for good...you should follow them on Snapchat for that alone!
playboy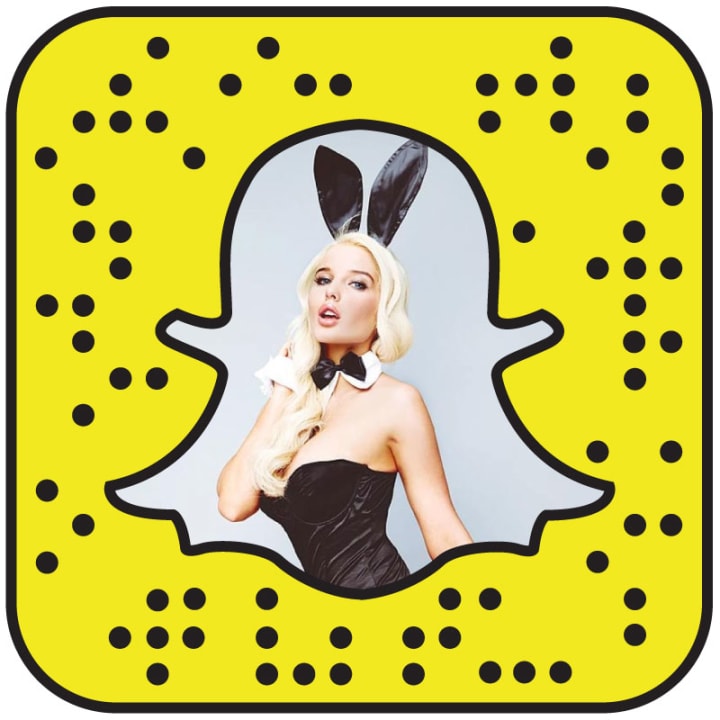 Who hasn't heard of Playboy? Since you have been only reading it for the articles, you will now have to follow it on Snapchat for the pictures. Take a live look at what is going on at the Playboy Mansion—who could turn down an opportunity like that? You will also get a chance to see who is visiting the Playboy studio. Naked 10 second videos of Hugh Hefner? Who knows, it might be your lucky day!
Capture the Moment: Spectacles are sunglasses that Snap! Record from your perspective with the press of a button.
Up to 30 Seconds: Spectacles capture video, moment-by-moment. Record for 10, 20, or 30 seconds at a time!
Record in HD: Connect to Spectacles over Wi-Fi to import your Snaps in HD. You can send them on Snapchat, or export them to another app or your device's camera roll!
On-The-Go Charging: Spectacles can capture up to 100 Snaps on one charge. Power them back up in their charging case, which can hold up to 4 full charges at a time!
The Full Package: You'll receive a new pair of Spectacles, a charging case, a charging cable, a cleaning cloth, a quick start guide, and info about your 1-year warranty!
list
social media
About the author
Bea is a sex therapist and writer from the UK who believes any couple can have an amazing sex life if they just look past all of the things that annoy them.
Reader insights
Be the first to share your insights about this piece.
Add your insights