My Surprise
and what I learned about myself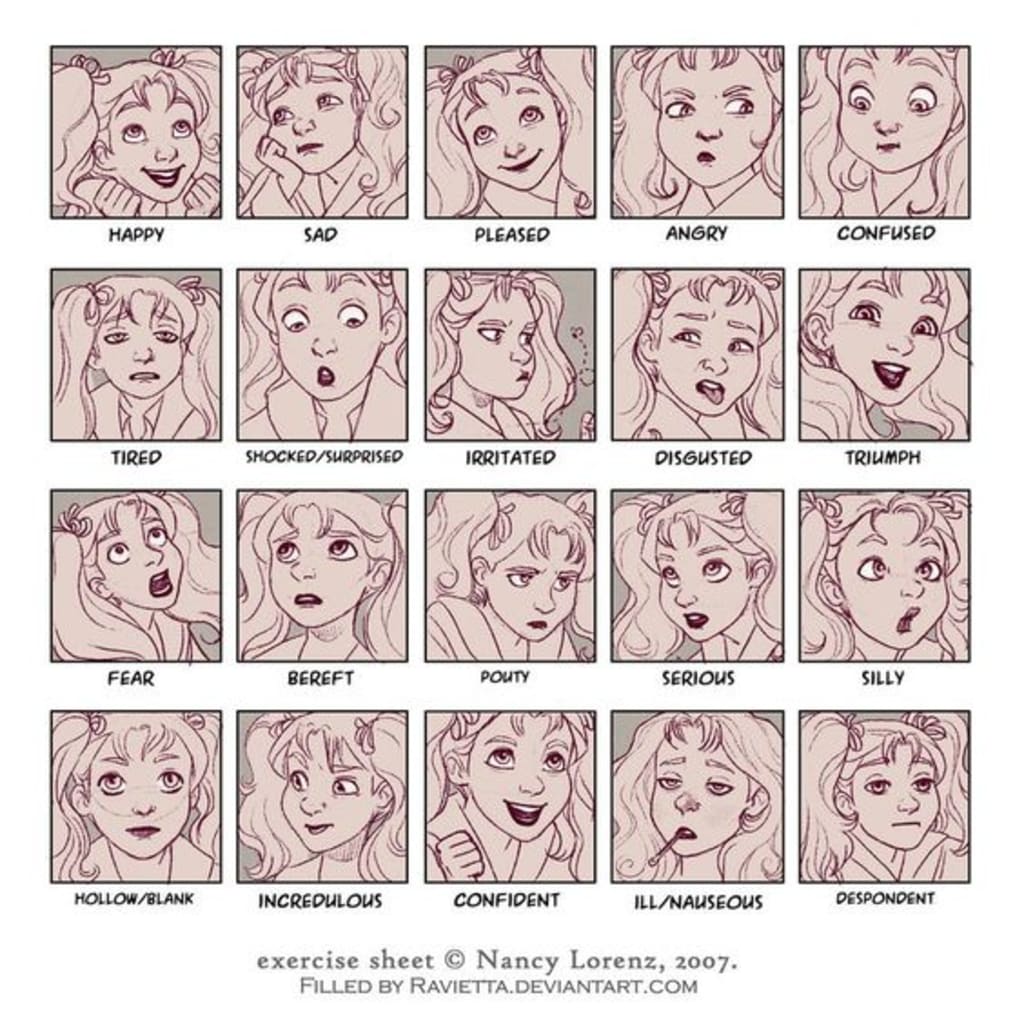 Emotional States
I was fourteen that summer, and it had been five years since I had last seen him. Meeting with him again had not been my idea, but my grandmother's. She had planned it as her little "surprise." But it hadn't seemed like such a good one at the time. In fact, the whole scenario had struck me with such discord, that even now, some fifty years later, I care very little for surprises. They are to me, just neatly wrapped packages of deceit bestowed upon the unwilling. They are the gift bearer's way of manipulating or controlling the receiver. In short, I do not trust surprises!
I don't really blame my grandmother, though. She was only trying to reunite her son with his daughter. But I would have appreciated some forewarning. I then could have gained a small proportion of dignity and wit about myself in face of the situation. As it was, she had not afforded me any of the such. She had just let him walk back into my life again, no questions asked.
I will never be able to forget that extraordinary experience. After lunch, Grandmother Mary had suggested a walk in the outer lobby of her apartment complex. As we strode out of the elevator and around the corner, she exclaimed, "Well, look...it's your father!" I had not wanted to look up, but I couldn't help but to do so.
I remember feeling emotionally naked against the face of my emotions. I had wanted to run and hide, if only for a moment to regain my composure. But escape had not been possible, for my feet refused to move. It is both a strange and pathetic feeling to watch as a slightly familiar stranger approaches, knowing full well, at that same instant, that the stranger is your father.
It wasn't that the silver-haired gentleman had changed much in physical appearance, even though I had remembered him to be slightly taller. But I recall thinking, had my grandmother not introduced him, I probably would have failed to have recognized him. That thought shook me to the very core.
It is a much simpler task to ignore one's feelings rather than to face up to the simultaneous loving and hating of a person. But I had been forced to confront it because of my grandmother's cunning surprise and my unmoving feet.
As my father, with arms open wide, made his way to me, I had much to remember and much to forget about him. I made myself recall the times when he had showered me with affection and dressed me in the clothes of a princess. I then made myself forget that he and my mother had divorced, that he had not paid us any child support support for those five years since, and that he and his new wife had lived like royalty in South America. We had done without many of the sheer necessities of life, which made forgetting all the more difficult.
As my father reached out to embrace me, I made a very profound decision for a fourteen year old. Since I could not readily assume two attitudes towards him at once, I decided that we had to begin a totally new relationship with one another. It was acknowledged by our embrace.
I then realized that all had not been lost by my grandmother's exuberant, yet insensitive reasoning. It, indeed, had produced the effect she had hoped for. But I still do not trust surprises!
About the Creator
Mother, Nana, Sister, Cousin, & Aunt who recently retired RN (Nursing Instructor) who loves to write stories to heal herself and reflect on all the silver linings she has been blessed with
Reader insights
Outstanding
Excellent work. Looking forward to reading more!
Top insight
Heartfelt and relatable

The story invoked strong personal emotions
Add your insights