Seeding Imagination, Growing Universes
A Poem for Artists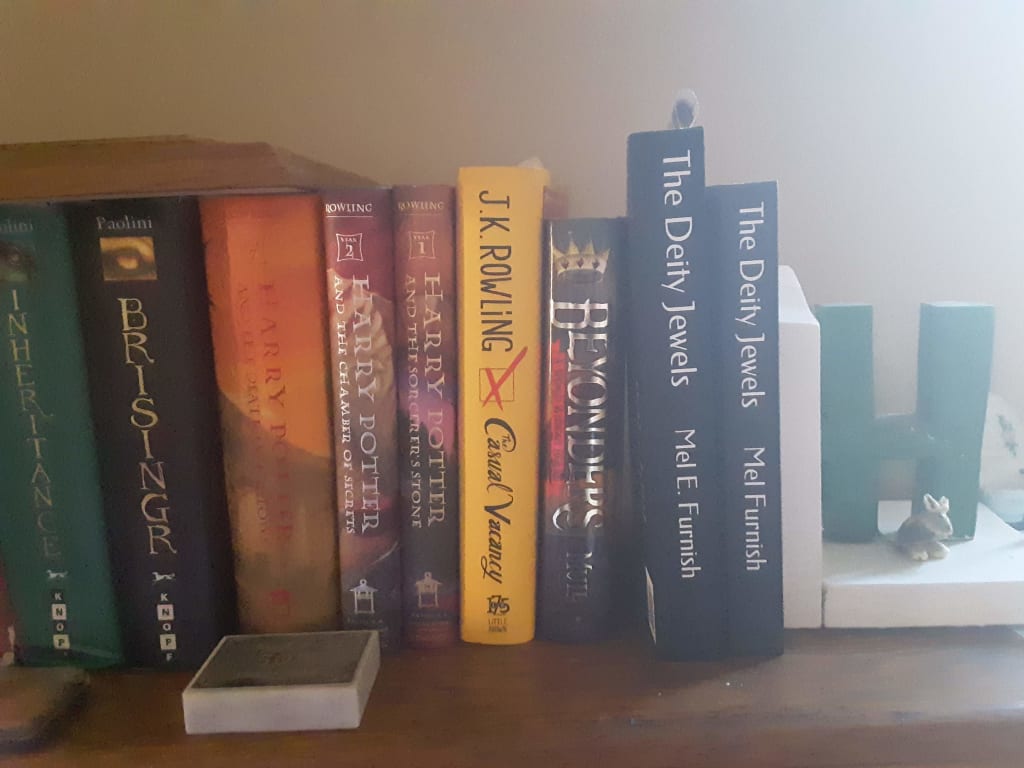 School desk filled with papers and books.
Eyes staring into the distance.
Envisioning lands of magical brooks,
Deceiving folk with good looks,
Incorporating what waits for existence.
Narcissistic crooks,
Getting them on the edge of hooks.
Insanity at play?
Maybe another day.
An evil among them, you say?
Gravity of reality will slay.
Inside the thoughts, ticking clocks at sway.
Never satisfied, always seeking prey.
Angels can't save them from fate's tray.
Trusting these words will weigh,
Inside the hearts of those who'll say,
Oh no way, did they?
No one is safe on this bay.
Good and bad characters begging, pleading.
Racing hearts, they're not familiar with this art.
Oh, say another one or two, screaming.
What a start to this world's heart?
Inside the head of an artist dreaming,
No matter the end from the start,
Growing another life within, scheming.
Uniting ideas and thoughts,
No matter the costs.
Ideas sacrifice time to survive.
Visions need a brain to thrive.
Eagerly pouring from our minds,
Ripping through our eyes' blinds.
Splatting onto paper for their life,
Engaging control of their strife.
Simply to seek the love of readers.
******
If you liked what you read, please subscribe, like, share, and or tip! Thank you for reading! :D
******
For a breakdown of the universe within The Chronicles of Enchantments, be sure to check out this guide!
The Legend of Evaleana
~ The Deity Jewels
> Part Three: The Final Battle <
~ The Prophecy of Elements
SUPER EDITIONS:
SHORT STORIES:
> The Sacrifice of a Guardian Angel <
> TCoE: Calypsia <
> Emerald Flames <
FOR MORE TCoE CONTENT:
> Reading Sample <
> Cythia <
> TCoE: Dragons - Sneak Peek <
> TCoE: Backstory Blogs <
> Backstory Blogs: Pt. 1 (Sithmora) <
> Backstory Blogs: Pt. 2 - Evaleana <
> Backstory Blogs Pt. 3 - Kaynen <
> Backstory Blogs: Pt. 4 - Cythia <
> Backstory Blogs: Pt. 5 - Torrick <
> Backstory Blogs: Pt. 6 - Wistria <
> Backstory Blogs: Pt. 7 - Sivila <
> Backstory Blogs: Pt. 8 - Zyro <
~~~~~~~~~~~~~~~~~~~~~~~~~~~~~~~~~~~~~~~~~~~~~~
Facebook:
******