11 Motivational Podcasts to Improve Your Life
Feeling down on yourself? Uninspired? These motivational podcasts might be able to help.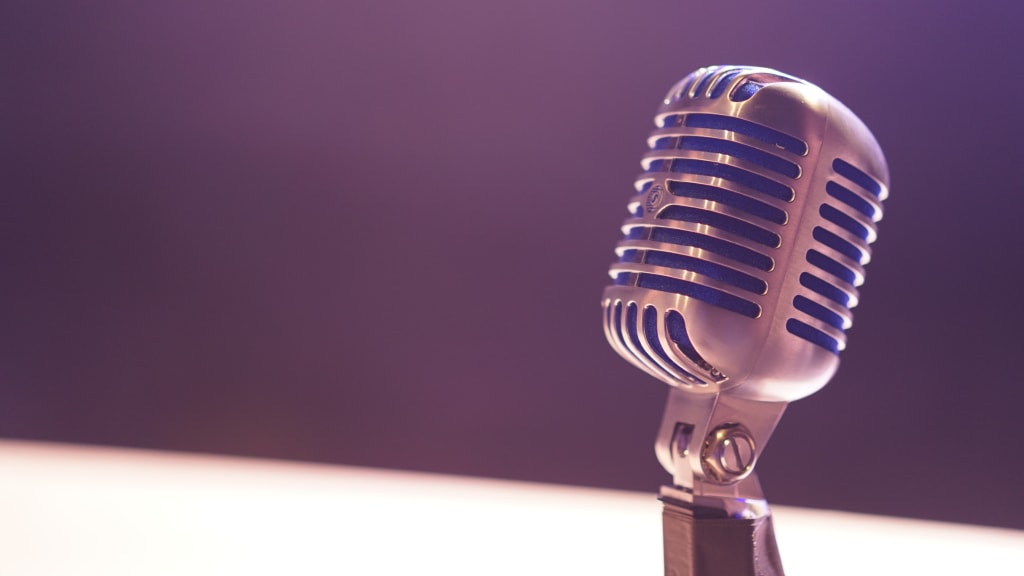 Everyone, even a motivational speaker like Tony Robbins, has moments where hopelessness and fear become the main mindsets you deal with. That terrible feeling that nothing matters can get anyone feeling down—but you just can't let yourself fall into that trap!
Once in a blue moon, you might just need to have a reassuring pep talk to make things better. That's why having motivational podcasts on your stream can make such a huge difference.
Not sure where to find that motivational voice that can supercharge your personal growth? Here are some of the best names to check out when you need a little upbeat advice. Whether you need a one time pick me up or something to guide your path to long-term self-improvement, these podcasts can help.
Let's Discuss is a podcast that's informative, motivational, and just an all-around fun time. This show features two awesome lifestyle bloggers as they talk about everyday life obstacles and trying to have a healthy romantic life.
A good way to describe this podcast is a warm hug. It's like hearing your best female friends chat and give you uplifting advice with a kick of motivation. Ella Gregory and Monica Beatrice Welburn really know how to talk about the journey life gives us.
Though the name might suggest that this is just a show for life coaches, The Life Coach School is actually one of the most motivational podcasts you can listen to. This podcast is all about helping you improve your life, your outlook, and the way you view challenges.
This podcast is all about teaching you to be your own coach, rather than have people kick you into gear. If you're ever in need of a self-analysis, listen to any episode of The Life Coach School.
Tim Ferriss is a New York Time bestselling author, a human guinea pig, and an incredibly successful entrepreneur. He's incredibly popular, especially among young entrepreneurs. You might have already read his book, The 4-Hour Workweek, and loved it.
The Tim Ferriss Show is his personal podcast, and much like his book, it offers excellent career and life advice. Every episode involves Ferriss deconstructing how amazing people get the success they want.
Career-oriented people who love motivational podcasts will fall in love with this one—and what he has to say!
Lewis Howes is another epic bestselling author who creates motivational podcasts to help you become a better person. His book by the same name is one of the most detailed guides on how to improve your success out there. Whether you're looking to advance yourself in work, your relationships, or just your internal self-talk, Howes has good advice. It's a great podcast to improve your life.
The School of Greatness is pretty similar in terms of content. He asks world record holders, pro athletes, and world-famous entrepreneurs how they became so great. If you need to dream big, listen to their interviews and get empowered.
Robin Sharma is the type of guy who would confuse most people. At one point in his life, he was very wealthy. He even owned a Ferrari! But, after realizing that the money didn't really do much for him, he sold everything he owned and became a monk.
After writing a book about his journey, he set out to create motivational podcasts that give you a fresh outlook on everything related to life and material possessions. When you hear what he has to say, you'll learn that success is a skill and that you can make it work for you.
The world is not exactly the nicest place to be, especially if you have dealt with the uglier side of life. Gretchen Rubin is someone who gets it—and offers a way to help you become a happier person by choosing to be happy.
Gretchen Rubin's Happier is all about looking at the brighter side of things. Her advice is all about getting better habits that result in a happier and healthier life. If you want something that goes a step farther, you can also look into podcasts about mental health.
Did you ever wonder what it takes to get Oprah Winfrey to call you one of the best thought leaders of your generation? Marie Forleo can tell you; she's gotten that honor—and many more.
As an entrepreneur, motivational speaker, and lifelong learner, Forleo's goal is to help you be the best version of you. The Marie Forleo Podcast touches on just about every subject you could need motivation for, including your career, love, and your overall role in society.
London Real offers up motivational podcasts that educate listeners by picking the brains of people who are killing it in their fields. Each podcast episode is an interview with someone who is hyper-successful, and is geared to showing others how to attain better results in life.
Guests run the gamut from politicians to drug smugglers. It's a great pick for people who wonder, "How did they do that?"
Most of us have moments where we wish we could learn something faster, or do something better. Maybe it's a memory issue or a language that we've always wanted to learn. Looking into typical motivational podcasts won't really help that much here, but the Kwik Brain Podcast isn't your average podcast.
This podcast focuses on helping you improve your life by making you smarter. Fast tips, tricks, and interesting stories will entertain you and give you a better outlook on life. It's definitely a podcast that will inspire your quest for personal growth.
Tony Robbins is the OG of motivational speakers and has touched the lives of millions of people around the world. He can help you pursue the self-improvement you're looking for. He's the one who said, "If it is to be, it is up to me!"
Though it's been well over three decades since he blew up on the scene, Tony Robbins is still inspiring people at every corner of the world. The Tony Robbins Podcast remains one of the most popular motivational podcasts out there, and trust me, you'll love it.
Bulletproof Radio is a podcast by the guy who created Bulletproof Nutrition—the company that makes that hyper-charged coffee that makes you stay awake throughout the day.
Considering the upbeat and self-improvement focus of Bulletproof Nutrition, it's not surprising that Bulletproof Radio is one of the more motivational podcasts to touch on health and fitness. This podcast will make you feel fitter, just from listening to it.

Sasha Konikovo
Born in the Ukraine and currently a citizen of New York City, Sasha Konikovo has become obsessed with makeup, fashion, and anything that keeps her svelte figure looking sharp. She hopes to marry a billionaire and have a lifestyle like Paris Hilton soon enough.
See all posts by Sasha Konikovo →