5 Podcasts To (Possibly) Improve Your Life
Or, at the Very Least, to Entertain You on Your Drive to Work.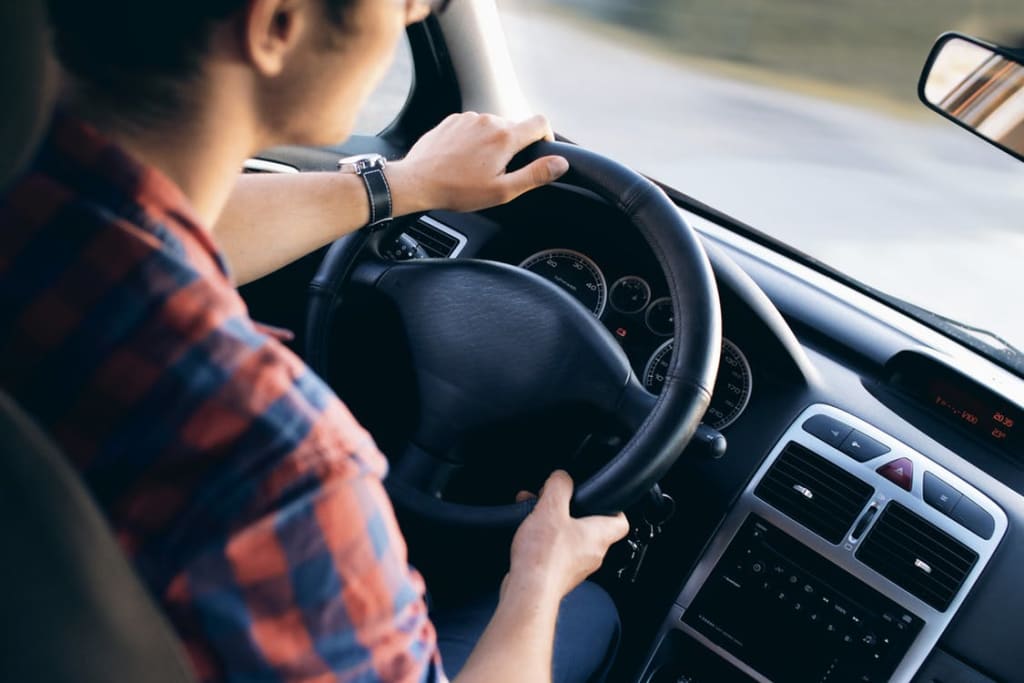 These days, I've started listening to less and less music. The radio just doesn't do it for me, and I'm way too scatter-brained to play my own music day in and day out. Tired of the same songs over and over, I looked for other auditory entertainment options, thus stumbling upon podcasts. They can be informative, entertaining, or any combination of the two! Here are some of my favorite podcasts, and some of the best episodes to get you started:
1. "The Minimalists "
The Minimalists is an awesome, simple podcast. Hosted by best friends Joshua Fields Millburn and Ryan Nicodemus, it's the perfect balance of informative, interesting, and entertaining. What is the podcast about? Joshua and Ryan talk about, "how to live a more meaningful life with less." The quick-witted humor of the men makes for a fun, yet surprisingly calming podcast that might have you adopting some minimalist techniques of your own.
Episodes to listen to: 070 | Clutter: 056 | Clothing
2. "The Ben Shapiro Show"
This podcast may not appeal to a wide audience, but that's okay! Ben Shapiro is a conservative political speaker who voices his (very informed) opinions on today's political climate, interspersed with bits of comedy. He has a great viewpoint on issues and looks at things from all sides. He doesn't just speak about politics, either. The podcast is chock-full of relative cultural current events, and Ben's own "Things I Like and Things I Hate." It's a fast-paced show that makes politics a lot less boring.
Episodes to listen to: Ep. 370 - "The War On Children"; Ep. 385 - "The Culture Wars"
3. "Ear Biscuits"
YouTube stars Rhett and Link of Good Mythical Morning branch away from the video platform to the audio one in this hilarious podcast. The topic of talk changes every week, ranging from "Crazy Walmart Stories," to their first kisses, to interviews with other internet stars and celebrity friends. It never fails to crack me up!
Episodes to listen to: "Our First Kiss Stories"; "Awkward Conversations with Teens" ft. Mayim Bialik
4. "Al's Boring Podcast"
Despite the name, this podcast is anything but boring! Al and his friend Paul talk about the "boring" details of day-to-day life, but always make it fun and interesting. The droll humor of Al and Paul is a riot, and the conversational style of the men makes it feel as if you're right there with them. In every episode, they read fan mail—and anything having to do with the public never fails to be hilarious.
Episodes to listen to: "Things You Don't Want to Be Labeled As"; "The Midlife Crisis Episode"
5. "FoodStuff"
If you love food, this one's for you! FoodStuff is an awesome podcast hosted by Anney and Lauren, two self-proclaimed food aficionados. FoodStuff details the history and science behind some of our favorite staples of modern cuisine. It's super interesting, and with the episodes being only about 40 minutes long, you can finish one a day, easily!
Episodes to listen to: "Pumpkin: Jack-of-all-Foods"; "Fictional Foods: Butterbeer, from Book to Mug"
All podcasts are available on the Apple Podcast app, among other sources.
Reader insights
Be the first to share your insights about this piece.
Add your insights