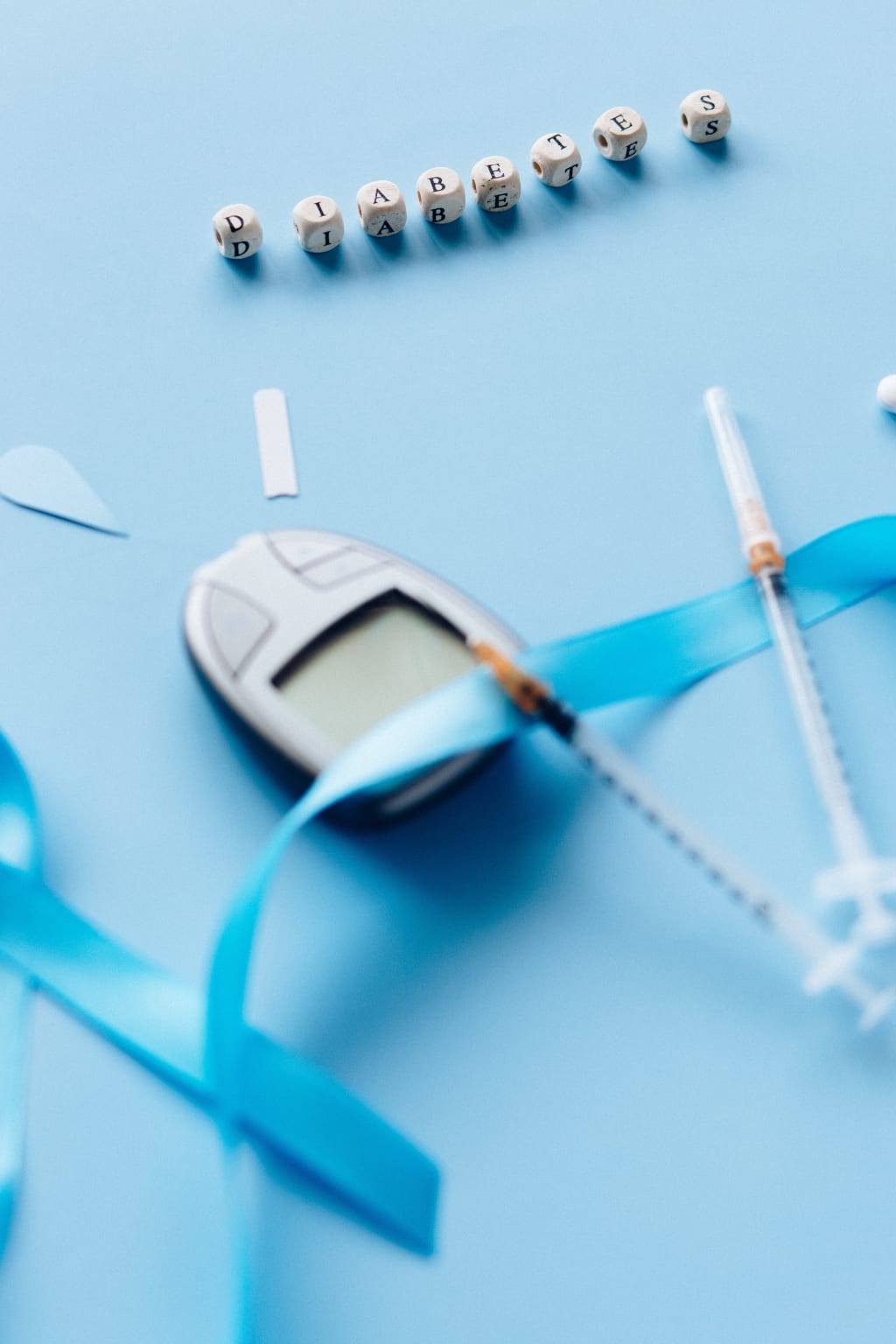 the list continues from https://vocal.media/longevity/use-this-herbs-for-diabetes
Caesalpinia bonducella
Caesalpinia bonducella is widely distributed throughout the coastal region of India and used ethnically by the tribal people of India for controlling blood sugar. Both the aqueous and ethanolic extracts showed potent hypoglycemic activity in chronic type II diabetic models. These extracts also increased glycogenesis thereby increasing liver glycogen content . Two fractions BM 169 and BM 170 B could increase secretion of insulin from isolated islets. The aqueous and 50% ethanolic extracts of Caesalpinia bonducella seeds showed antihyperglycemic and hypolipidemic activities in streptozotocin (STZ)-diabetic rats . The antihyperglycemic action of the seed extracts may be due to the blocking of glucose absorption. The drug has the potential to act as antidiabetic as well as antihyperlipidemic .
Capparis decidua
This is found throughout India, especially in dry areas. Hypoglycemic effect was seen in alloxanized rats when the rats were fed with 30% extracts of Capparis decidua (C. decidua) fruit powder for 3 weeks. This extract also reduced alloxan induced lipid peroxidation significantly in erythrocytes, kidney and heart. C. decidua was also found to alter superoxide dismutase and catalase enzyme levels to reduce oxidative stress. C. decidua additionally showed hypolipidaemic activity.
Coccinia indica
Dried extracts of Coccinia indica (C. indica) (500 mg/kg body weight) were administered to diabetic patients for 6 weeks. These extracts restored the activities of enzyme lipoprotein lipase (LPL) that was reduced and glucose-6-phosphatase and lactate dehydrogenase, which were raised in untreated diabetics. Oral administration of 500 mg/kg of C. indica leaves showed significant hypoglycemia in alloxanized diabetic dogs and increased glucose tolerance in normal and diabetic dogs.
Eugenia jambolana: (Indian gooseberry, jamun)
In India decoction of kernels of Eugenia jambolana is used as household remedy for diabetes. This also forms a major constituent of many herbal formulations for diabetes. Antihyperglycemic effect of aqueous and alcoholic extract as well as lyophilized powder shows reduction in blood glucose level. This varies with different level of diabetes. In mild diabetes (plasma sugar >180 mg/dl) it shows 73.51% reduction, whereas in moderate (plasma sugar >280 mg/dl) and severe diabetes (plasma sugar >400 mg/dl) it is reduced to 55.62% and 17.72% respectively . The extract of jamun pulp showed the hypoglycemic activity in streptozotocin induced diabetic mice within 30 min of administration while the seed of the same fruit required 24 h. The oral administration of the extract resulted in increase in serum insulin levels in diabetic rats. Insulin secretion was found to be stimulated on incubation of plant extract with isolated islets of Langerhans from normal as well as diabetic animals. These extracts also inhibited insulinase activity from liver and kidney.
Mangifera indica: (Mango)
The leaves of this plant are used as an antidiabetic agent in Nigerian folk medicine, although when aqueous extract given orally did not alter blood glucose level in either normoglycemic or streptozotocin induced diabetic rats. However, antidiabetic activity was seen when the extract and glucose were administered simultaneously and also when the extract was given to the rats 60 min before the glucose. The results indicate that aqueous extract of Mangifera indica possess hypoglycemic activity. This may be due to an intestinal reduction of the absorption of glucose .
Momordica charantia: (bitter gourd)
Momordica charantia is commonly used as an antidiabetic and antihyperglycemic agent in India as well as other Asian countries. Extracts of fruit pulp, seed, leaves and whole plant was shown to have hypoglycemic effect in various animal models. Polypeptide p, isolated from fruit, seeds and tissues of M. charantia showed significant hypoglycemic effect when administered subcutaneously to langurs and humans . Ethanolic extracts of M. charantia (200 mg/kg) showed an antihyperglycemic and also hypoglycemic effect in normal and STZ diabetic rats. This may be because of inhibition of glucose-6-phosphatase besides fructose-1, 6-biphosphatase in the liver and stimulation of hepatic glucose-6-phosphate dehydrogenase activities .
Ocimum sanctum: (holy basil)
It is commonly known as Tulsi. Since ancient times, this plant is known for its medicinal properties. The aqueous extract of leaves of Ocimum sanctum showed the significant reduction in blood sugar level in both normal and alloxan induced diabetic rats [41]. Significant reduction in fasting blood glucose, uronic acid, total amino acid, total cholesterol, triglyceride and total lipid indicated the hypoglycemic and hypolipidemic effects of tulsi in diabetic rats. Oral administration of plant extract (200 mg/kg) for 30 days led to decrease in the plasma glucose level by approximately 9.06 and 26.4% on 15 and 30 days of the experiment respectively. Renal glycogen content increased 10 fold while skeletal muscle and hepatic glycogen levels decreased by 68 and 75% respectively in diabetic rats as compared to control. This plant also showed antiasthemitic, antistress, antibacterial, antifungal, antiviral, antitumor, gastric antiulcer activity, antioxidant, antimutagenic and immunostimulant activities.
Phyllanthus amarus: (bhuiawala)
It is a herb of height up to 60 cm, from family Euphorbiaceae. It is commonly known as Bhuiamala. It is scattered throughout the hotter parts of India, mainly Deccan, Konkan and south Indian states. Traditionally it is used in diabetes therapeutics. Methanolic extract of Phyllanthus amarus was found to have potent antioxidant activity. This extract also reduced the blood sugar in alloxanized diabetic rats . The plant also shows antiinflammatory, antimutagenic, anticarcinogenic, antidiarrhoeal activity.
Pterocarpus marsupium:
It is a deciduous moderate to large tree found in India mainly in hilly region. Pterostilbene, a constituent derived from wood of this plant caused hypoglycemia in dogs showed that the hypoglycemic activity of this extract is because of presence of tannates in the extract. Flavonoid fraction from Pterocarpus marsupium has been shown to cause pancreatic beta cell regranulation . Marsupin, pterosupin and liquiritigenin obtained from this plant showed antihyperlipidemic activity . (−) Epicatechin, its active principle, has been found to be insulinogenic, enhancing insulin release and conversion of proinsulin to insulin in vitro. Like insulin, (−) epicatechin stimulates oxygen uptake in fat cells and tissue slices of various organs, increases glycogen content of rat diaphragm in a dose-dependent manner.
Gurmar powder manufactured by Garry and Sun is an anti-diabetic drug, which suppresses the intestinal absorption of sacharides, which prevents blood sugar fluctuations. It also correlates the metabolic activities of liver, kidney and muscles. Gurmar stimulates insulin secretion and has blood sugar reducing properties. It blocks sweet taste receptors when applied to tongue in diabetes to remove glycosuria. It deadens taste of sweets and bitter things like quinine (effects lasts for 1 to 2 hours). Besides having these properties, it is a cardiac stimulant and diuretic and corrects metabolic activities of liver, kidney and muscles.
DIABETA, a formulation of Ayurvedic Cure, available in the capsule form is an anti-diabetic with combination of proven anti-diabetic fortified with potent immunomodulators, antihyperlipidemics, anti-stress and hepatoprotective of plant origin. The formulation of Diabeta is based on ancient ayurvedic references, further corroborated through modern research and clinical trials. Diabeta acts on different sites in differing ways to effectively control factors and pathways leading to diabetes mellitus. It attacks the various factors, which precipitate the diabetic condition, and corrects the degenerative complications, which result because of diabetes. Diabeta is safe and effective in managing Diabetes Mellitus as a single agent supplement to synthetic anti-diabetic drugs. Diabeta helps overcome resistance to oral hypoglycemic drugs when used as adjuvant to cases of uncontrolled diabetes. Diabeta confers a sense of well -being in patients and promotes symptomatic relief of complaints like weakness giddiness, pain in legs, body ache, polyuria and pruritis.
Syndrex manufactured by Plethico Laboratory contains extracts of germinated fenugreek seed. Fenugreek is used as an ingredient of traditional formulations over 1000 years. We are currently studying the mechanism of this antidiabetic drug using animal model on one hand and cultured islet cells on the other.
Thus many different plants have been used individually or in formulations for treatment of diabetes and its complications. One of the major problems with this herbal formulation is that the active ingredients are not well defined. It is important to know the active component and their molecular interaction, which will help to analyse therapeutic efficacy of the product and also to standardize the product. Efforts are now being made to investigate mechanism of action of some of these plants using model systems
Trigonella foenum graecum: (fenugreek)
It is found all over India and the fenugreek seeds are usually used as one of the major constituents of Indian spices. 4-hydroxyleucine, a novel amino acid from fenugreek seeds increased glucose stimulated insulin release by isolated islet cells in both rats and humans . Oral administration of 2 and 8 g/kg of plant extract produced dose dependent decrease in the blood glucose levels in both normal as well as diabetic rats . Administration of fenugreek seeds also improved glucose metabolism and normalized creatinine kinase activity in heart, skeletal muscle and liver of diabetic rats. It also reduced hepatic and renal glucose-6-phosphatase and fructose −1,6-biphosphatase activity. This plant also shows antioxidant activity.
Tinospora cordifolia: (Guduchi)
It is a large, glabrous, deciduous climbing shrub belonging to the family Menispermaceae. It is widely distributed throughout India and commonly known as Guduchi. Oral administration of the extract of Tinospora cordifolia (T. cordifolia) roots for 6 weeks resulted in a significant reduction in blood and urine glucose and in lipids in serum and tissues in alloxan diabetic rats. The extract also prevented a decrease in body weight. T. cordifolia is widely used in Indian ayurvedic medicine for treating diabetes mellitus. Oral administration of an aqueous T. cordifolia root extract to alloxan diabetic rats caused a significant reduction in blood glucose and brain lipids. Though the aqueous extract at a dose of 400 mg/kg could elicit significant anti-hyperglycemic effect in different animal models, its effect was equivalent to only one unit/kg of insulin. It is reported that the daily administration of either alcoholic or aqueous extract of T. cordifolia decreases the blood glucose level and increases glucose tolerance in rodents .
Herbal Drug Formulations
Many formulations (see Table 2) are in the market and are used regularly by diabetic patients on the advice of the physicians.
Diabecon manufactured by 'Himalaya' is reported to increase peripheral utilization of glucose, increase hepatic and muscle glucagon contents, promote B cells repair and regeneration and increase c peptide level. It has antioxidant properties and protects B cells from oxidative stress. It exerts an insulin like action by reducing the glycated haemoglobin levels, normalizing the microalbuminurea and modulating the lipid profile. It minimizes long term diabetic complications.
Epinsulin marketed by Swastik formulations, contains epicatechin, a benzopyran, as an active principle. Epicatechin increases the cAMP content of the islet, which is associated with increased insulin release. It plays a role in the conversion of proinsulin to insulin by increasing cathepsin activity. Additionally it has an insulin-mimetic effect on osmotic fragility of human erythrocytes and it inhibits Na/K ATPase activity from patient's erythrocytes. It corrects the neuropathy, retinopathy and disturbed metabolism of glucose and lipids. It maintains the integrity of all organ systems affected by the disease. It is reported to be a curative for diabetes, Non Insulin Dependant Diabetes Mellitus (NIDDM) and a good adjuvant for Insulin Dependant Diabetes Mellitus (IDDM), in order to reduce the amount of needed insulin. It is advised along with existing oral hypoglycemic drugs. And is known to prevent diabetic complication. It has gentle hypoglycemic activity and hence induces no risk of being hypoglycemic.
Pancreatic Tonic (ayurvedic herbal supplement): Pancreas Tonic is a botanical mixture of traditional Indian Ayurvedic herbs currently available as a dietary supplement.
Bitter gourd powder marketed by Garry and Sun. It lowers blood & urine sugar levels. It increases body's resistance against infections and purifies blood. Bitter Gourd has excellent medicinal virtues. It is antidotal, antipyretic tonic, appetizing, stomachic, antibilious and laxative. The bitter Gourd is also used in native medicines of Asia and Africa. The Bitter gourd is specifically used as a folk medicine for diabetes. It contains compounds like bitter glycosides, saponins, alkaloids, reducing sugars, phenolics, oils, free acids, polypeptides, sterols, 17-amino acids including methionine and a crystalline product named p-insulin. It is reported to have hypoglycemic activity in addition to being antihaemorrhoidal, astringent, stomachic, emmenagogue, hepatic stimulant, anthelmintic and blood purifier.
Dia-Care manufactured by Admark Herbals Ltd. is claimed to be effective for both Type 1, Type 2 diabetes within 90 days of treatment and cures within 18 months. Persons taking insulin will eventually be liberated from the dependence on it. The whole treatment completes in 6 phases, each phase being of 90 days. Approx. 5 grams (1 tea spoon) powder is mixed with 1/2 glass of water, stirred properly and kept overnight. Only the water and not the sediment must be taken in the morning on empty stomach. To the remaining medicine fresh water is added and kept for the whole day and is consumed half an hour before dinner. The taste of the drug is very bitter. It is a pure herbal formula without any side effects.
Diabetes-Daily Care manufactured by Nature's Health Supply is a Unique, Natural Formula, which effectively and safely Improves Sugar Metabolism. Diabetes Daily CareTM was formulated for type 2 diabetics and contains all natural ingredients listed in Table 2 in the proportion optimal for the body's use.
do not forget to subscribe, like and to comment something, help me to provide more articles.