How Weather Affects Our Mood, Productivity And Health
Rain Drops Keep Falling On My Head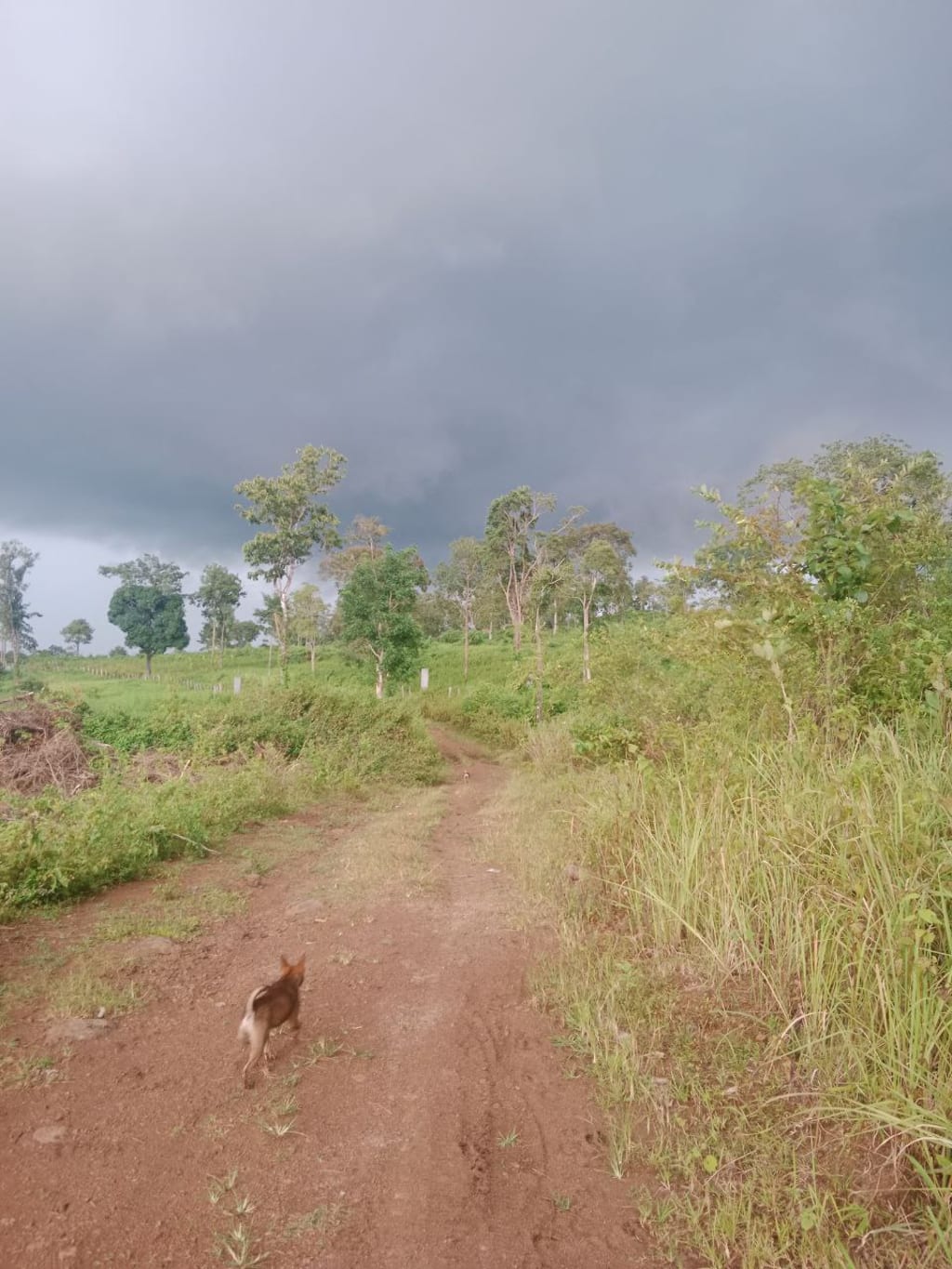 Rainy Day Ahead (Photo by Freddie's Lost Treasures)
I have always been fascinated by how the weather affects our mood, productivity and health. I used to live full-time in a busy city that is Las Vegas, where the weather was often unpredictable and sometimes unpleasant. I would feel stressed, tired, and unhappy when it was too hot, too cold, too rainy (yes, it does rain in the desert), or too windy. I felt like the weather was controlling my life and my emotions.
But then I decided to make a change. I wanted to live (at least a portion of my time in life) in a place that was conducive to a healthy lifestyle, where the weather was more stable and pleasant, and where I could enjoy the natural beauty of the environment. I wanted to get away from the hustle and bustle of the city life and explore areas with much cleaner air and beauty. So I did some research and found out that living abroad could be a great option for me. 125+ countries later, I am relishing in the benefits of living abroad.
Living abroad has many benefits, not only for your mood, productivity and health, but also for your finances, culture, and personal growth. You can find places where your purchasing power goes much further than where you are currently, where you can afford a better quality of life with less stress and more freedom. You can also experience different cultures, languages, cuisines, and lifestyles that can enrich your mind and soul.
One of the places that I chose to live in was Cambodia, a beautiful country in Southeast Asia with a rich history and culture. Cambodia has a tropical climate with two seasons: dry and rainy. The dry season lasts from November to April, and the rainy season lasts from May to October. The average temperature is around 27°C (81°F), but it can vary depending on the region and altitude. For example, I have a handful of properties with my wife in Mondulkiri Province, where the weather is much cooler and bearable than the capital, Phnom Penh. And, believe me, there is a difference between the concrete jungle of Phnom Penh and the actual jungle in which we live.
I love living where I am in Cambodia because the weather is mostly sunny and warm, with refreshing bouts of rain, just enough of which makes me feel happy and energetic. I have learned through my formal education that sunlight has a positive effect on our mood because it stimulates the production of serotonin, a neurotransmitter that regulates our emotions, appetite, sleep, and memory. Serotonin also inhibits the production of melatonin, a hormone that causes sleepiness and depression.
Sunlight also helps our body produce vitamin D, which is essential for our bone health, immune system, and mental health. Vitamin D deficiency can lead to osteoporosis, rickets, infections, and depression. Many people who live in colder climates or spend most of their time indoors suffer from vitamin D deficiency and its consequences.
Another benefit of living in Cambodia is that I can enjoy the natural beauty of the country. Cambodia has many stunning landscapes, such as mountains, forests, rivers, lakes, waterfalls, islands, beaches, temples, and ancient ruins. I love to explore these places and admire their scenery. Being in nature makes me feel calm and relaxed. It also reduces my stress levels and blood pressure.
Nature also inspires me to be more creative and productive. I often write articles or stories based on my experiences or observations in nature. I find that nature boosts my imagination and motivation. It also helps me focus and concentrate better. Studies have shown that exposure to natural environments can enhance cognitive functions, such as memory, attention, problem-solving, and decision-making.
Living abroad has been one of the best decisions of my life. It has improved my mood, productivity and health in many ways. It has also opened my eyes to new perspectives and possibilities. I have traveled to over 125+ countries in my life and have learned a lot from different cultures and people. Living abroad helps me with clarity in my life when I return to Las Vegas to look after a few things in the city of sin. It makes me appreciate what I have and what I can do to make a positive difference in the world.
One of the best things that happened to me while living abroad was meeting my wonderful wife, who is from Cambodia. She is smart, kind, beautiful, and supportive. She helps me in my life by always guiding me in the right direction. She shares my passion for traveling and exploring new places. She also understands how the weather affects our mood, productivity and health. She knows how to make me happy no matter what the weather is like.
I encourage you to try living abroad if you are looking for a change in your life. You might be surprised by how much the weather affects your well-being and happiness.
۞۞۞۞۞
Original story (created by me) published on Medium.com. Any changes and/or updates that have been added on Vocal.media are for content consumption purposes.
Thank you for your time, I hope you thoroughly enjoyed what you have read today.
You now have the opportunity to buy me a cup of coffee or a hot, fresh pizza by clicking on FREDDIE'S LOST TREASURES below. Our monies collected on Vocal.media help support the Bunong tribal people in Cambodia.
I have plenty of upcoming articles on various topics, please check them out. Also, if you would be so kind, subscribe, give us a heart/like and positive comment. Lastly, if you feel inclined to do so, tips and of course pledges on Vocal are greatly appreciated. Help those who are less fortunate and make a difference!
About the Creator
A traveler in search of lost and hidden treasures. I have assembled a lifelong learning of being in the business world and decided to take a leap to see what is outside the confines of brick and mortar and left the 9 to 5 behind.
Reader insights
Be the first to share your insights about this piece.
Add your insights