"The Rise of the Right Swipe: A Look at the Evolution of Dating Apps"
The use of technology to facilitate romantic connections is not a new concept. In the past, people would place personal ads in newspapers or use dating websites to find potential partners.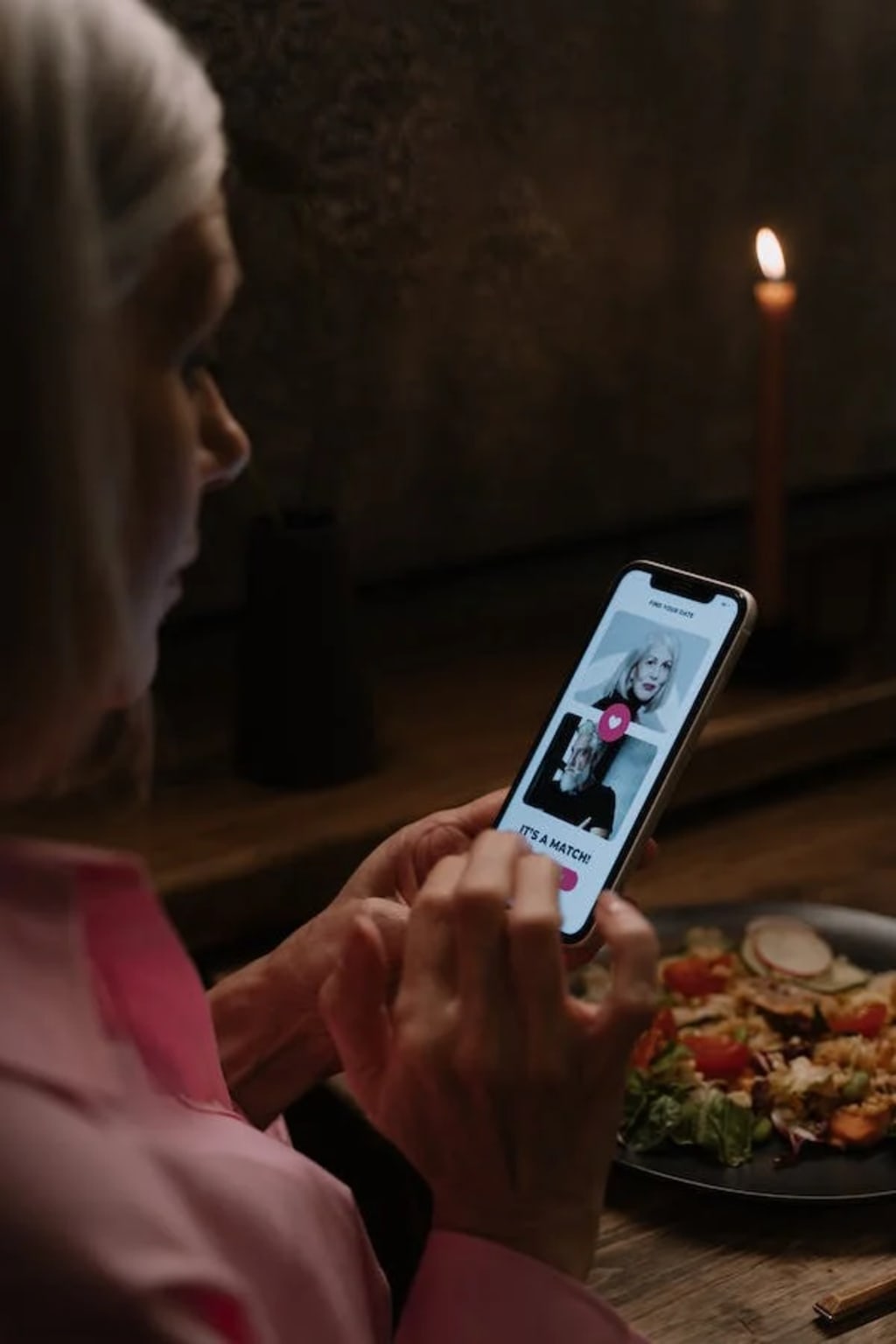 The use of technology to facilitate romantic connections is not a new concept. In the past, people would place personal ads in newspapers or use dating websites to find potential partners. However, the rise of dating apps has drastically changed the way people connect and form relationships. With the widespread adoption of smartphones, dating apps can now be accessed on the go, allowing users to connect with potential partners anytime, anywhere. The proliferation of dating apps has led to a number of social and cultural changes, such as the rise of ghosting and the creation of idealized online personas. As dating apps continue to evolve and adapt to the changing needs of users, it will be interesting to see how they shape the way we form relationships in the future.
Dating apps have become an integral part of modern romance, allowing people to connect with each other and potentially find love from the comfort of their own phones. But how did we get here? In this article, we'll take a look at the history and evolution of dating apps, and explore how they have changed the way we date.
The first recognizable form of a dating app can be traced back to 1995 with the launch of Match.com. This website allowed users to create a profile, upload photos, and search for potential partners based on various criteria such as location and interests. However, the website was only accessible on a computer and required a subscription fee, making it less convenient and less widely used than today's dating apps.
The real game-changer came in the form of the first dating app for smartphones, Grindr, which launched in 2009. This app, designed for gay and bisexual men, used location-based technology to show users potential matches in their area. Grindr's success paved the way for other location-based dating apps like Tinder, which launched in 2012 and quickly gained popularity among a wider audience.
Tinder revolutionized the way we think about dating apps by using a simple swipe system. Users could swipe right on a profile if they were interested, and left if they weren't. If two users swiped right on each other, they were considered a match and could message each other within the app. This simplicity, along with the ability to use the app on a smartphone, made it easy for people to use Tinder on the go and helped it become the most popular dating app in the world.
Since the launch of Tinder, there has been an explosion of dating apps on the market, each offering its own unique twist on the traditional dating app formula. For example, Bumble, which launched in 2014, requires women to make the first move by sending a message to men they are interested in. Hinge, which launched in 2011 and rebranded in 2016, uses a similar swipe system to Tinder but focuses more on long-term relationships by showing users a limited number of potential matches per day and encouraging them to write longer, more personalized messages.
These various dating apps have had a significant impact on the way we date. They have made it easier for people to connect with each other, and have given users more control over who they meet and when. However, they have also been criticized for contributing to a culture of superficiality, where people base their decisions on a few photos and a brief bio rather than getting to know someone in person.
Despite these criticisms, dating apps show no signs of slowing down. With the rise of virtual dating during the pandemic, apps like Zoom, Skype, and House party have even added features to facilitate virtual dating and networking. It's clear that dating apps have become a major part of modern romance, and their impact on the way we connect with each other will likely continue to evolve.
THAT'S IT FOR TODAY!
THANKS FOR READING.
About the Creator
Hello, Writing is my passion. I love working with words to find the ideal way to express thoughts and feelings. I produce stories that are sharp, effective, and captivating. that engages and impresses the reader !!!
Reader insights
Be the first to share your insights about this piece.
Add your insights