Spicy Grilled Shrimp with Pineapple Sauce
Grilled Shrimp with Pineapple Sauce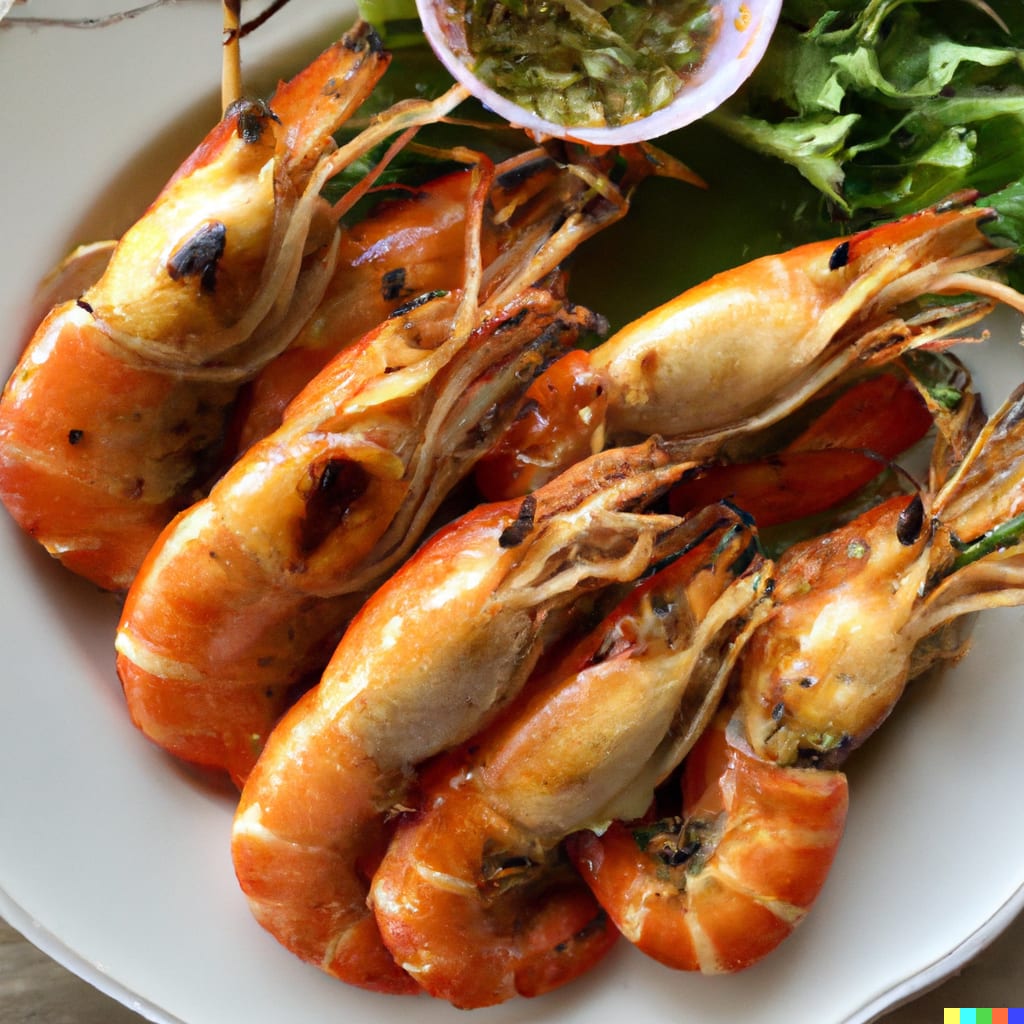 Spicy Grilled Shrimp
History of Grilled Shrimp
The history of grilled shrimp is a long and varied one, dating back to ancient times. In the Mediterranean, grilled shrimp was a popular dish, particularly in Greece and Rome. Grilled shrimp was also enjoyed by the ancient Egyptians and Chinese. In the Americas, Mayans and Aztecs both enjoyed grilled shrimp, as did Native Americans.

In the United States, grilled shrimp has been popular since the 19th century. Early recipes for grilled shrimp often included butter, garlic, and parsley. In the 1950s, the popularization of Barbecue grilling led to an increase in grilled shrimp recipes, as did the introduction of frozen shrimp to the market. Today, grilled shrimp is a popular dish all over the world, and is enjoyed in a variety of ways, from simple grilled shrimp skewers to more complex recipes featuring marinades, sauces, and spices.
Preparation of Spicy Grilled Shrimp
Ingredients:
1 pound large shrimp, peeled and deveined
1/4 cup olive oil
2 tablespoons chili powder
2 teaspoons garlic powder
2 teaspoons dried oregano
1 teaspoon smoked paprika -1/2 teaspoon red pepper flakes
1 teaspoon salt
1/2 teaspoon black pepper
Instructions:
1. In a large bowl, combine the olive oil, chili powder, garlic powder, oregano, smoked paprika, red pepper flakes, salt, and black pepper.
2. Add the shrimp to the bowl and toss to coat.
3. Heat a grill pan over medium-high heat.
4. Add the shrimp to the hot pan and cook for 2-3 minutes per side, or until they are pink and cooked through.
5. Serve the shrimp hot with your favorite sides. Enjoy!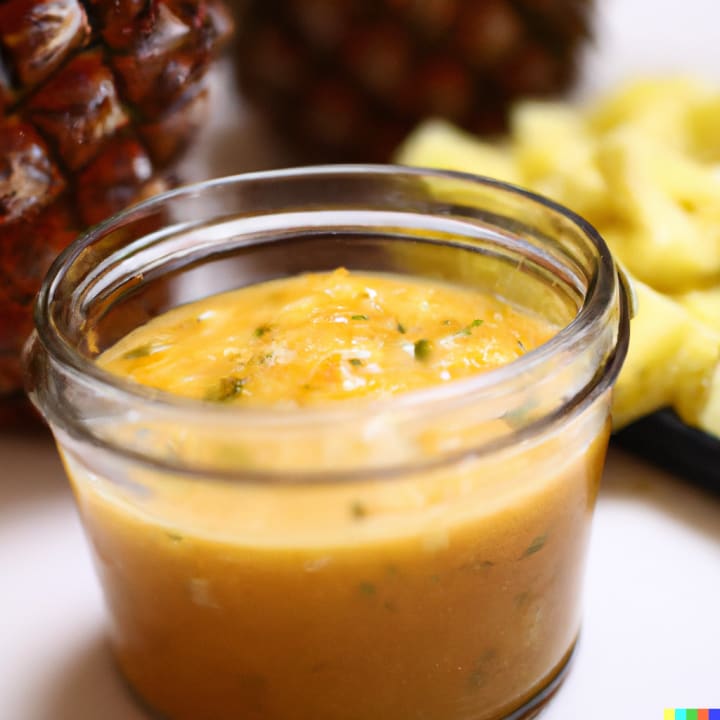 Preparation of Pineapple Sauce
Ingredients:
1/2 cup pineapple juice
1/4 cup white sugar
2 tablespoons cornstarch
1/4 cup cold water
1 tablespoon butter
1/4 teaspoon ground cinnamon
1/4 teaspoon ground nutmeg
Instructions:
In a medium saucepan, combine the pineapple juice, sugar, cornstarch, and water.
Cook over medium heat, stirring constantly, until the mixture thickens and boils.
Reduce the heat to low and simmer for 5 minutes, stirring occasionally.
Remove from the heat and stir in the butter, cinnamon, and nutmeg.
Serve warm or chilled. Enjoy!
Benefits of Spicy Grilled Shrimp
1. Low in Calories: Spicy grilled shrimp is low in calories, making it a great choice for those looking to watch their weight.
2. High in Protein: Spicy grilled shrimp is a great source of lean protein, providing essential amino acids to help build and repair muscle.
3. Rich in Omega-3s: Spicy grilled shrimp are a rich source of omega-3 fatty acids, which are beneficial for heart health and brain development.
4. Provides Vitamin B12: Spicy grilled shrimp also contains vitamin B12, which is important for healthy red blood cells and nervous system function.
5. Easy to Prepare: Spicy grilled shrimp can be prepped quickly and cooked in minutes, making it a great choice for busy weeknights.
Benefits of Pineapple Sauce
1. Flavor Enhancer: Pineapple sauce can add a delicious sweetness and tang to many dishes. It can be used to enhance the flavor of grilled meats, fish, and vegetables.
2. Nutrient-Rich: Pineapple sauce is high in vitamins and minerals, including Vitamins A, B, and C, as well as iron and potassium.
3. Low-Calorie: Pineapple sauce is low in calories and fat, making it a great choice for those looking to watch their weight.
4. Versatile: Pineapple sauce can be used as a topping for ice cream, pancakes, waffles, and other desserts. It can also be used as a glaze for meats, fish, and vegetables.
Reader insights
Be the first to share your insights about this piece.
Add your insights