Best Music Production Software in 2023
Best Music Production Software in 2023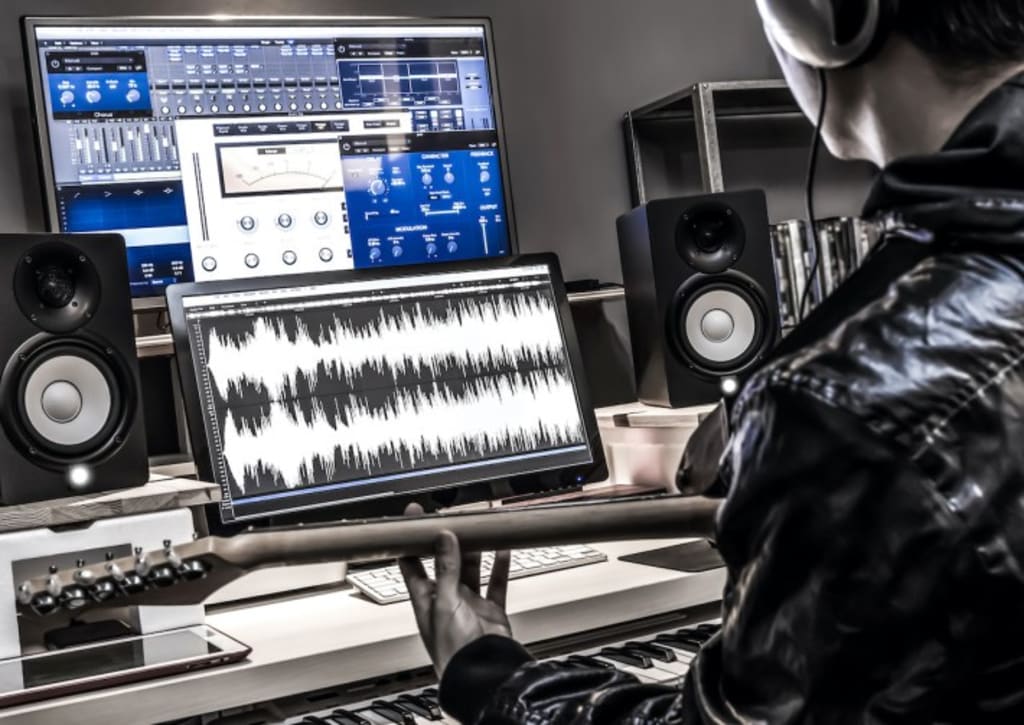 Musicians are working hard to establish themselves in what has evolved into one of the top professions. These days, having a basic understanding of music is essential to launch a career in this industry.
The days obtaining the necessary education from music teachers or using the greatest research are long gone. With the introduction of digital audio software, everything became available.
Even a novice is delivering their best effort work with the help of music software since they have made things so simple for artists. There are several digital audio workstations on the market, and every month a new workstation is introduced.
These programs are in competition with one another since each workstation offers a different set of functions. People who want to work in the music industry should research the workstations that are in high demand before making a purchase.
In this post, we throw some appealing light on the top 7 workstations available today that will take care of your musical needs.
Each workstation we'll talk about here will have a distinct set of features, and you'll have to select the software based on your preferences.
Best Music Production Software in 2023
1 Logic Pro X
https://www.apple.com/uk/logic-pro/
One of the most well-known music production programs on the list is Logic Pro X. Its layout makes it possible for even a novice to begin creating music right away. The sort of plugins that included with Logic Pro X make it a fast and simple go-to program for composing music.  You can quickly learn about and master the art of music with the help of Logic Pro X.
Excellent piece of software for writing, mixing, and recording music. There are many different instruments that produce sounds of great quality. The vintage technology features that come with this program is suitable for business usage.
2 Fruity Loops
https://www.image-line.com
Many well-known professional musicians use FI Studio, its a well-liked music production program. Professional musicians use this program to produce high quality songs. Even a novice may easily use the plugins because of how simple they are to use.
It is available in Fruity Edition, Producer Edition, Signature Bundle, etc. versions for Microsoft Windows and macOS. This program is a key tool used by many A-list musicians for creating music. This program provides unlimited playlist layouts, 125 mixer channels, and 500 playlist tracks.
3 Ableton Live
https://www.ableton.com
One of our top 7 picks for audio professionals' production software is Ableton Live. As the title suggests, this software is beneficial in live performances. It supports the writing, arranging, mixing, and recording processes. DJs often use this software. The program offers functions like beat-matching and cross-fading. This is the first music player to ever automatically match tracks to beat.
It greatly simplifies the live performance. Several desktop applications and programs have been created using its influence since this software was published with the live concept. Due to its MPE support and good composition systems, this program is widely used by professional musicians.
4 Acid Pro
https://www.magix.com/us/music-editing/acid/acid-pro/
Another common piece of music-making software is ACID Pro 8. It is entirely new software that uses 64-bit technology. The user interface is very user-friendly and simple. The program includes several plug-ins and offers flexible multi-track recording. Acid Pro easily allows users to record, edit, and mix music. In the near future, VST support will be available, providing users with free access to third-party plug-ins.
5 Cockos Reaper
https://www.reaper.fm
Cockos Reaper is another great program that sticks out on our list. It includes many effects, scripting editing tools, high-quality video support and plenty more. It supports several channels and has excellent audio and MIDI routing. It features a two-panel layout with a Track Control Panel (TCP) and Mixer Control Panel (MCP). 
Additionally, it provides options for rendering and freezing, input FX for MIDI and audio inputs, output Monitoring FX, floating MIDI editors, docking panels with tabs, ripple editing mode, and more.
6 Garageband
https://www.apple.com/uk/mac/garageband/
This specific music program is extremely popular among beginners. Those who desire to create some amazing music may use this program with ease. Garageband makes recording simple, and you may enjoy making your own music with it. It comes with built-in lessons that make learning the guitar or piano simple. The "Smart Controls" functionality, which includes buttons, sliders, knobs, and other controls, may be used to implement plug-in controls. Although it is a free audio workstation, motivated artists might choose to spend extra money on additional plug-ins and effects.
7 Presound Studio One
https://www.presonus.com/products/studio-one/
PreSonus Studio One is the final item on our list, but it's not the last. It has been gaining popularity for a while and is still one of the top music-making programs. This may be your finest choice if you wish to explore brand-new features of music-making software. Studio One is the visual studio design's greatest example of the cutting-edge features that kids would most enjoy using. People wishing to produce a lot of music will definitely appreciate this program because of its very productive workflow.
Best Music Production Software in 2023
Check out our website with the biggest online music business contact database that includes music blogs, artist booking agencies, music festivals, radio stations, record labels, Spotify playlists, music online magazines and much more.
https://musicbusinessguru.co.uk/music-biz-encyclopedia
We offer comprehensive artist development services that are suitable for artists at any stage of their career.
https://musicbusinessguru.co.uk/services
Artists and royalties
Mike Dacombe
musicbusinessguru.co.uk
Reader insights
Be the first to share your insights about this piece.
Add your insights