Best Music Sample Sources in 2023
Best Music Sample Sources in 2023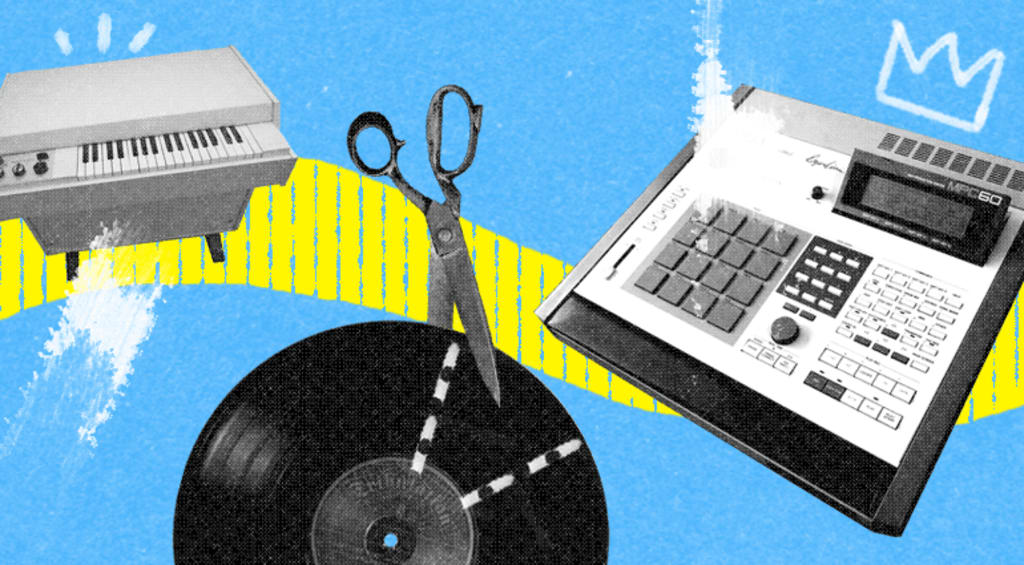 Since sampling first emerged back in the 1960s, samples have grown to be an essential part of the music-making process. Samples can be crucially important, like the rhythm of a drum, singing, or everything in between.
The options are endless when looking for trustworthy sources for samples, and if it's a regular part of your workflow, it may get expensive. You can download free music samples from all of these websites, which cover a wide range of musical genres. Most of them are additionally available under the creative commons license, allowing for unrestricted editing and adaptation.
This is an excellent resource if you require audio samples for your creative work. Here are 14 websites where you can download free music samples. Every expert that deals with sound can benefit greatly from them!
Best Music Sample Sources in 2023
1 Looperman
https://www.looperman.com
With over 200,000 items in its database and fresh submissions every day, Looperman is a fantastic place to start. Their genre selection is wide, ranging from acapella to vocals and rap, and they provide free music software that includes virtual instruments and plugins to assist you in bringing your ideas to life. Through their blog, Looperman also provides instructions on how to utilise their resources.
2 BBC Sound Effects
https://sound-effects.bbcrewind.co.uk
The BBC has an enormous collection of educational materials. Sound effects have been gathered into a special collection that is "accessible for personal, educational, or research research."
BBC Sounds Effects contains clips from all around the globe that have been produced for their radio and television shows, with more than 30,000 clips covering the previous 100 years. Additionally, you may listen to recordings from the Natural History Unit, mix your own tunes and create something completely fresh.
3 NASA Audio Collection
https://www.nasa.gov/home/hqnews/2011/sep/HQ_11-321_NASA_Sounds.html
NASA's Audio Collection is essential for anybody wishing to use unique sounds in their songs. Discover the sounds of the historic space missions, from Neil Armstrong's powerful words spoken on the moon to the launch of a space shuttle.
Project Manager for the NASA App said: "For more than 50 years, NASA has been creating history. We're currently making it simple to locate and use some of these distinctive sounds." They are also accessible on Soundcloud.
4 Bedroom Producers Blog
https://bedroomproducersblog.com
Bedroom Producers Blog is an online company for music producers that provides articles and samples on all elements of music production, from plugins to sound design tools. On their website, you may download free materials including drum kits, music samples, and sound effects.
In order to support you in limiting down your search, they have also produced a number of round-up articles that collect the greatest examples from various categories.
5 SampleSwap
https://sampleswap.org
SampleSwap was originally Canton Becker's collection of audio samples back in 2001, when it was founded and curated. He posted them online two years later and has since been hand-picking contributions from other creatives to share with the public.
Although Canton makes an attempt to remove copyrighted music and makes the whole collection accessible for free, it is advised that users double-check any limitations before beginning their mix.
6 Reddit
https://www.reddit.com
Reddit has made a name for itself as a go-to source for information on a wide variety of subjects, including music, featuring news, suggestions, reviews, and more. When it comes to downloading music, it is advised that you perform your careful research in terms of rights. However, after you have done so, you may explore anything from R&B to guitar loops on the discussion forums devoted to music sampling.
7 Freesound
https://freesound.org
Another excellent resource for free, re-usable audio samples and snippets is Freesound. The capacity to search on this website is what defines it. To locate precisely what you're searching for, you may search using keywords, use the "sounds-like" feature, and filter by options like "random sound of the day," "recent additions," and more. Each listing includes a brief description of the sound as well as how many times it has been downloaded.
You may interact with other artists and contribute your own sounds.
8 Shutterstock
https://www.shutterstock.com
You may not be aware that Shutterstock offers free music samples for your sound projects in addition to its extensive collection of both free and paid photos that users can use for their visual materials. Visit their blog to learn about anything from audio terminology to searches by mood and category.
9 Splice
https://splice.com
You may access millions of resources, including royalty-free photos, presets, and audio samples, via the membership service at Splice. Splice offers a 14-day trial that lets you download individual songs as well as bundles arranged by musicians, producers, and sound engineers.
10 r-loops
https://r-loops.com
To provide diverse and unique sound libraries for musicians, a group of sound designers founded r-loops. There are many free alternatives available, and their packs include a wide range of genres with a specific concentration on the sounds of hip-hop, R&B, dance, dirty south, and pop. Simply go to their "FREE" link at the top of the website and follow the steps to make use of this. You may choose any three free packs with at least one sample bundle worth more than $1.00 USD before proceeding to the checkout, along with downloading free packs in exchange for your email address.
11 W.A. Production
https://www.waproduction.com
The "Free Download" part of W.A. Production will provide a wide range of sample packs in genres including Hardstyle, Country, and Future House in addition to Dubstep and Future House. Check it out when W.A. Production publishes their 7GB Free Anniversary Collection package, which includes presets, construction kits, samples, and loops.
12 Cymatics
https://cymatics.fm
A well-known internet sample collection. Gain access to tens of thousands of premium free samples and presets. Drum kits, MIDI files, voices, textures, and FX may be anticipated. To use any of the free packs, be sure to fill out the form to get your licensing agreement.
13 Sound packs
https://soundpacks.com
Free drum kits, preset libraries, synth loops, and melodic MIDI packs are all available at Sound Packs. There are 22 pages of exceptional sample packs available for use in your next project.
Best Music Sample Sources in 2023
Check out our website with the biggest online music business contact database that includes music blogs, artist booking agencies, music festivals, radio stations, record labels, Spotify playlists, music online magazines and much more.
https://musicbusinessguru.co.uk/music-biz-encyclopedia
We offer comprehensive artist development services that are suitable for artists at any stage of their career.
https://musicbusinessguru.co.uk/services
Mike Dacombe
musicbusinessguru.co.uk
Reader insights
Be the first to share your insights about this piece.
Add your insights