Full Moon Challenge Winners
An inside look into the Vocal Curation Team's favorite stories from the Full Moon Challenge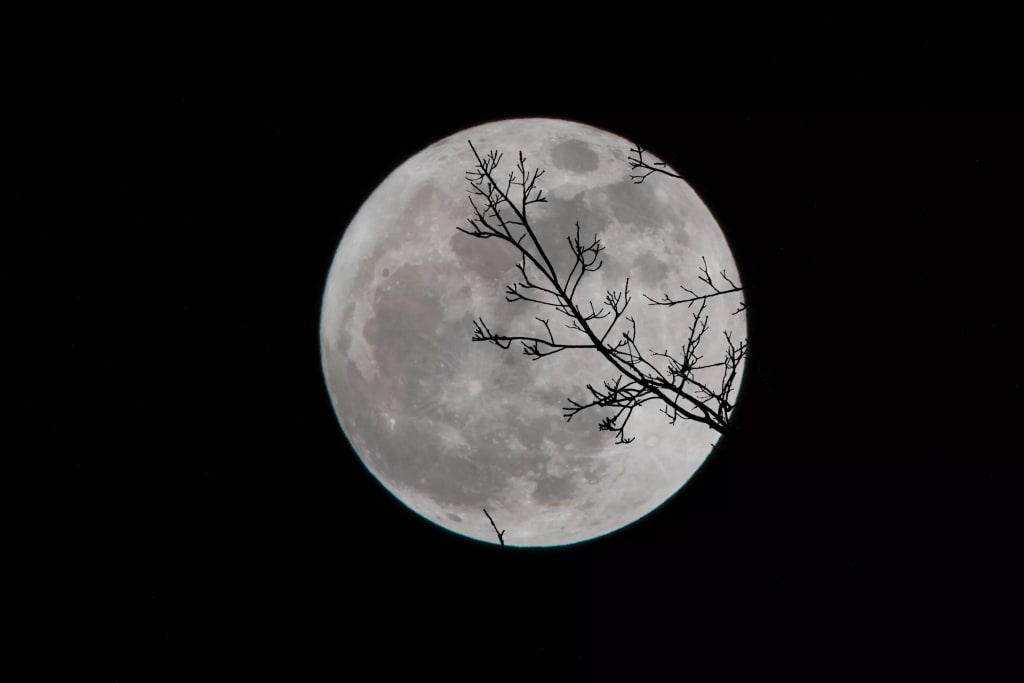 Write a poem inspired by a crazy dream.
In some ways, dreams are like poems. They often hide their meaning through imagery and allusion. It takes a keen eye to decipher both. And if you look at them too closely, you may not make out their meaning.
We absolutely loved the entries from this Challenge. They took full advantage of the prompt's interpretive nature. Some poems were night dreams about monsters and moons while others were day dreams about animals, childhood and ice cream.
As we have read thousands of your poems, we've come to learn that they fall into the category of art that is in the eye of the beholder. Have someone else explain a poem and it can ruin its message. To that end, we'll stop here and present the winners of the Full Moon Challenge and spotlight on two of the Runners-Up. You can check out the full list of winners HERE.
$1,000 Grand Prize Winner
Ward Norcutt for The Topsy Turvey Men
Ward Norcutt's poem is simply one of the best we've read on Vocal. High praise for a deserving poem and poet. The Topsy Turvey Men felt as though it was written many years ago, like it had been canonized and recited by people across the world looking for a good scare. The poem's visuals were as sharp as its rhythms, its story as entrancing as its structure. We felt chills as we read this poem, not only for its creepy, beautiful story but also because of how good it was.
We have found time and again that rhymes can often limit a poem's potential. The writer struggles to fit their thoughts into the rhyming scheme. But in this instance, the writer's message was bolstered by his rhyming scheme. We never foresaw what the rhyme might be, the way you can in a pop song or a children's poem. The rhymes were fun, daring and unexpected and they provided a sense of refuge within this nightmarish dream. For us, this poem touched the rarified air of Poe, Howitt, Lolland and other spooktacularly good poets. Read it once, twice, just wait a few hours to fall asleep. Congratulations, Ward Norcutt!
$250 Second Place Winner
Geoffrey Philp for Winter Moon
This gentle poem is a prayer and a memory all in one. The story of a father beseeching his father for help. Nature through memory. We felt the cold, we saw the words evaporate in the air. We felt the relief of the last line. It is a gentle, mighty piece, filled with heart and emotion. This poem is a true beauty. Congratulations, Geoffrey Philp!
Honorable Mention
R F Kellet for Robin Red
We can't get this poem out of our heads. It reads like a children's limerick or a classic cautionary tale and we mean that in the best way possible. It reminded us of Flannery O'Connor's work in that it pulled no punches but was also fun, funny, harsh and memorable. Well done, R F Kellet!
Honorable Mention
Bex Jordan's rumination on liminal spaces was a poignant interpretation of the prompt. Dreams are liminality in real time, melted time, a place to be without being. We loved this poem's clean style and sparse prose, but we loved the message most of all. We all have those places we go to that we feel neither here nor there, where we can be ourselves entirely. Where's your liminal space? What more can we all accomplish if we feel that no one is watching us? How much closer can we get to our true selves?
---
Craving more challenges? Check out our latest Improbable Paradise Fiction Challenge and Uncommon Poetry Challenge.
About the Creator
Collaborative, conscious, and committed to content. We're rounding up the best that the Vocal network has to offer.
Reader insights
Be the first to share your insights about this piece.
Add your insights