Behind the Last Window Challenge Winners
An inside look into the Vocal Curation Team's favorite stories from the Behind the Last Window Challenge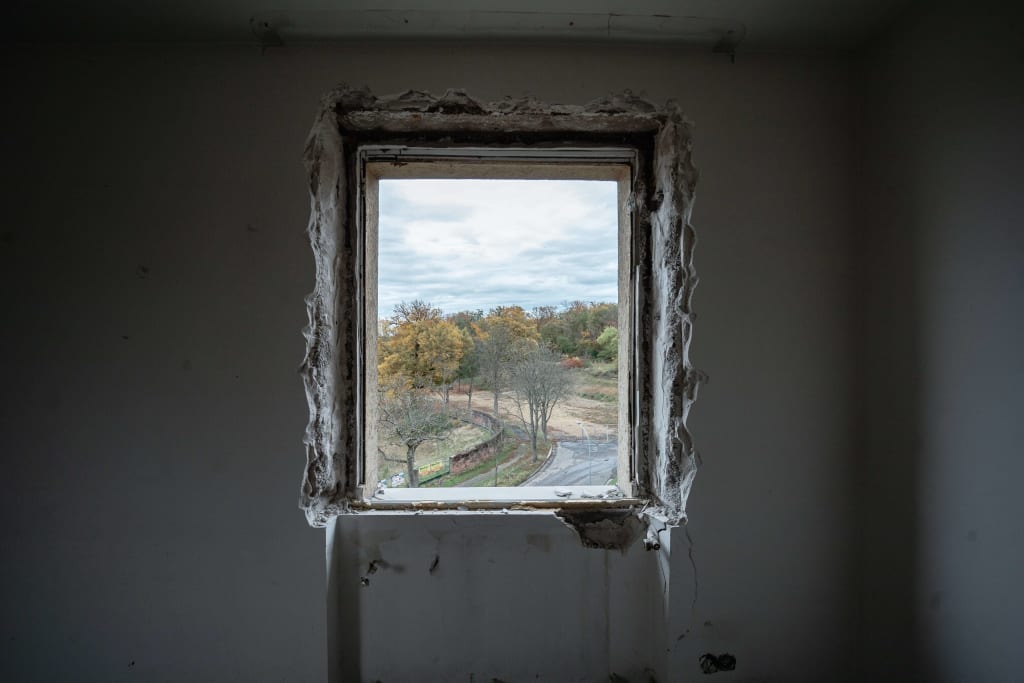 Ah, dystopia. A playground for everything grim, hopeful and futuristic.
For this Challenge, we asked you to start your dystopian stories with the following sentence:
The outside world was unknown to her, but she could see a glimpse of it through the window in his room.
What is this outside world? A spaceship, a garden, a city? And who is he? A stranger, her brother, the enemy? But most of all, who is she? Who is looking through that window. What motivates her? Is she happy behind the glass or does she yearn for more? What secrets does she uncover by looking through the window, one of the oldest metaphors in literary history?
Before we jump to the winners and honorable mentions, we wanted to say that the world building in these stories was so thorough, the motivations of characters so deep and clear, the arcs of the stories so potent with possibility, most of them could be (and should be) turned into longer works. Still, we feel lucky to have read these stories as they are, so rich with detail and emotion. It felt like getting a sneak peek at greatness.
Here are the winners of The Behind the Last Window Challenge and spotlight on two of the Runners-Up. You can check out the full list of winners HERE.
$1,000 Grand Prize Winner
Christiane Winter for Through Empty Eyes
She had not been born, but made. Created with the love of a mother, but not one directed at her.
Subtlety is difficult in a world gone awry, in a dystopian future. Everything is different and yet the world still spins. Humans still breathe. The shared emotion of life is fractured, never to be like it once was, and yet, emotion remains. How does one paint that difference with a deft hand, one that does not throw out everything we know about humanity, emotion, nature, but links the past with the (dystopian) future?
Christiane Winter gives us an indelibly human story through the eyes of a doll. This doll is ordinary in its design- handmade, stitched and restitched until there is nothing left of the original (Ship of Theseus, anyone?), but it knows. It knows it is alive but cannot recall its past. It is the new world, the thrust of a civilization that can only look forward, not back. And, it is a mother, has a mother inside of it, but it doesn't know the word ma. What an unsettling thought; to lock your mother's consciousness in a doll she made for you, all to be close to her, at her own potential torture, out of your love her for, your desire to never lose her. This story hit like a feather and left the mark of a hammer. Congratulations, Christiane Winter!
$250 Second Place Winner
Charlie C. for The Committee Provides
If she withered away here, it would all be for nothing.
The Committee Provides follows a relatively standard dystopian formula. Some are banished while others remain as dazed workers. Men in gray outfits drag dissenters from their homes into unmarked vans. A quiet resistance. Nevertheless, we found ourselves captured by the story of George Mote, of his desire to set a girl free who reminds him of his daughter.
What struck us, as so often does when reading a good story, was the heart at the center of this world along with the quality of the writing. We could feel George's hurt and sacrifice with every footfall. Despite not knowing exactly why the children had disappeared, we watched as George grew more sure of his willingness to sacrifice himself for them, for his daughter's memory. And the sharp, vivid writing was what allowed us to feel George so deeply. It transcended the narrative, the nuance and detail of each character and scene so adroit, so keen. The old was made new again.
They say there are only six plots in all of literature. And yet, we keep reading exceptional stories like this one. Congratulations, Charlie C!
Honorable Mention
Holly Pheni for Dreamchild Enterprises
The world had lost its soul when it lost its children.
From the first moment we meet Temperance, there is something special about her. Understated special, like she's wise beyond her years, different. And then we find out why. She's not like her sister whom she pines for, which makes her difference all the more surprising. Talk about a twist. And to say nothing of her father, who thought he was doing what was best for her. This world is bitterly cold until it is filled with the warmth of human emotion. Well done, Holly Pheni!
Honorable Mention
Meredith Harmon for The Weaving
The ennui always ate away at her around the fortieth year.
Part dystopian fiction, part muse on time, age and belonging, we found The Weaving to read like a fine wine- subtle, quiet, beautiful. It is a delicate story and we don't want to squash it by writing too much about it. Best to read it, to drink it, yourself. Well done, Meredith Harmon!
---
Craving more Challenges? Check out our latest Improbable Paradise Fiction Challenge.
About the Creator
Collaborative, conscious, and committed to content. We're rounding up the best that the Vocal network has to offer.
Reader insights
Be the first to share your insights about this piece.
Add your insights