Life Coach / Therapist?
What makes them the same or different?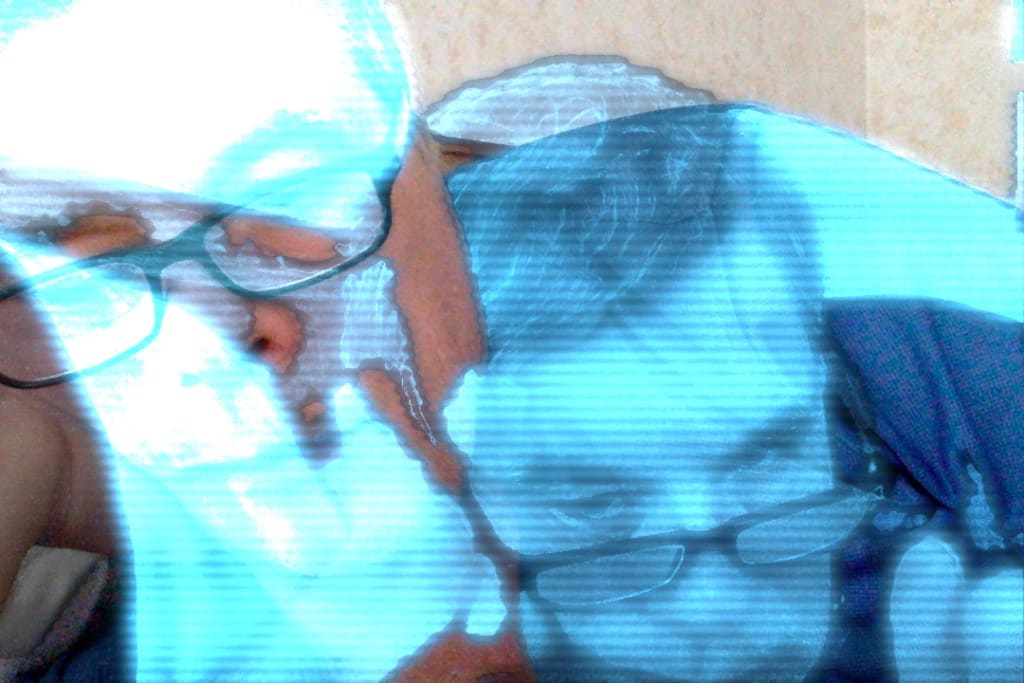 Confused unable to decide, Life Coach or Therapist? Photo by Warren Curle 2019
What is the difference between a Life Coach and a Therapist?
This is a simple but direct question for a person to ask.
Let's look a little closer at Coaching and Therapy, where they are similar and where they are genuinely different. Let's get comfortable. Sit back, relax and look at this question.
What do Life Coaches share with Therapists?
MAYBE the most crucial similarity is that clients come to both professions seeking change in themselves.
Also essential is Life Coaches and Therapists will have confidentiality agreements with their clients.
A one-to-one relationship will develop unless it is a group session or group exercise.
You might find both professionals sharing office space or working together on rare occasions.
**An example of this might be a client seeing a Life Coaching brings up past or present trauma; the Life Coach may recommend a particular therapist to assist this client. *
Let's look at some diLet'snces.
Life Coaches are not therapists, and they never deal with past trauma. Should a Life Coach discover past trauma is preventing a client from taking a new path or direction in life, they will recommend a therapist deal with the past before moving forward.
Life Coaches are not often covered under many private, state, provincial or national plans.
Therapists often have a master's level educatmaster'ssychology or Counseling. They will usually be licensed by a State Board, Provincial or National body.
Any board does not regulate a Life Coach's training, and some of their training through foundationally good is not a recognized degree.
Life Coaches may notice mental health issues in their clients, but they are not trained to diagnose or treat these conditions.
I was looking more closely.
A Life Coach may or may not have a lot of professional training or experience.
A Therapist will have a master's degree andmaster'slated by a governing body.
A Life Coach is an unregulated profession. Good Life Coaches, like Therapists, will proudly display certificates on their walls or make them available for you to enquiry about.
A Therapist generally charges by the hour and is often covered by private, group or business health plans at little or no cost.
A Life Coach is not a recognized healthcare provider and is generally not covered by public or private insurance policies. Some industries or businesses will hire Life Coaches to assist with specific projects or issues.
As stated, Therapists are trained to assist in diagnosing and treating mental health or trauma. They will often assist clients dealing with past trauma disturbing them.
A Life Coach with proper training will assist clients with issues in the here and now. How to focus on projects, time management and sometimes with mediation.
Examples of how Life Coaches and Therapists intertwine at times
A Life Coach once shared with me abut a particular group they had. This Life Coach was seeing a small group of people froa specificar firm.
The company had issues with lost time, work assignments overdue and a lack of connection with their management and staff. This Life Coach quickly noticed that two particular people appeared to have much more severe issues than what could be going on at work.
With some encouragement, both these people went to see a therapist and managed to get a handle on their personal issues.
A Life Coach was pointing people in this firm in the right direction and following this up with time management for the firm assisted in productivity and a sense of belonging among the various employees and management.
A therapist approached another Life Coach they knew when the therapist realized that their client needed some direction on time management and how to separate the urgent assignments and the ones that could wait a short time.
Considering a Career as a Life Coach or Therapist?
Both professions help people with change in their lives.
One is regulated and requires a University Degree.
The other is not regulated, and training can be spotty if not careful.
Should you consider becoming a Life Coach,, here are a few training typestraining.

Contact the ICF (International Coach Federation)
*Offices in Canada and the USA.*
Find and talk to a Professional Life Coach.
Life Coaches, like other professionals, should always take more training.
*More certification and training more professional you become.*
Therapists will spend longer in schooling but generally have a good steady income.
Author Notes
This Article was written after reviewing numerous notes and papers from my time taking Life Coaching and Psychology classes at various institutions people'sumber of years.
Some people's experiences may be far different, and I look forward to their comments, suggestions and ideas.
Please feel free to comment and follow my writings as I look further into LIFe Coaching in 2023.
Respectfully Bruce Curle
About the Creator
A Fifty something male that enjoys writing short stories, scripts and poetry. I have had many different types of work over my lifetime and consider myself fairly open minded and able to speak on many topics.
Reader insights
Be the first to share your insights about this piece.
Add your insights