How to Choose Your Meditation Cushion
Choosing the right meditation cushion can make a huge difference when trying to find your center.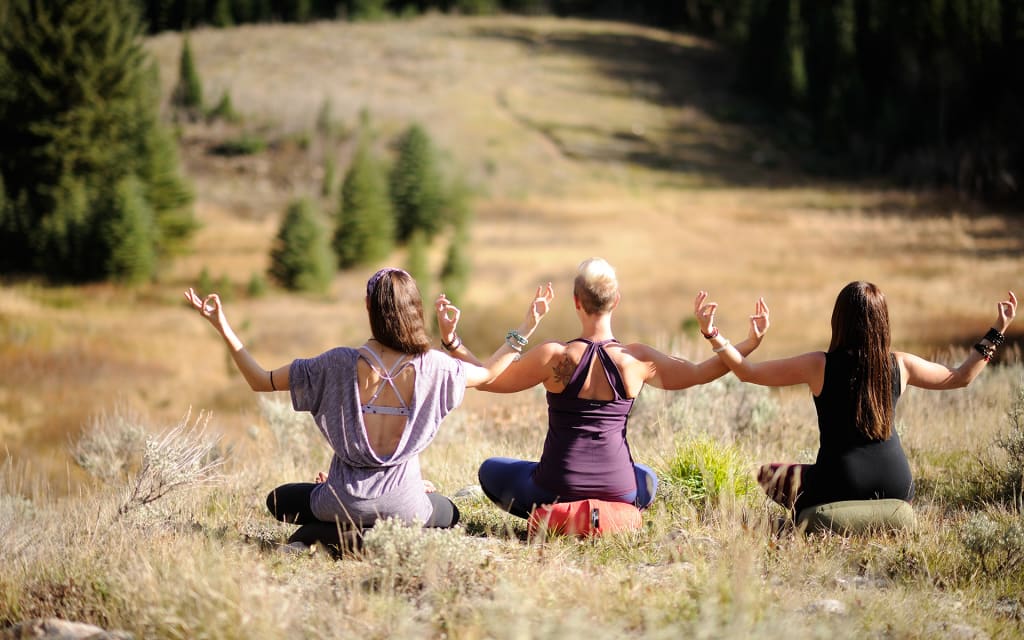 Finding a meditation cushion is like finding the perfect desk for your office. You'll be on your seat for an extended period of time so comfort is quintessential. The right meditation cushion is out there waiting for you to sit in your zen. You just need to find the one that's the best fit. Depending on your needs, you'll need to consider your meditation posture, the comfort of the cushion, and of course, the look and feel of the your new cushion.
What is a Meditation Cushion?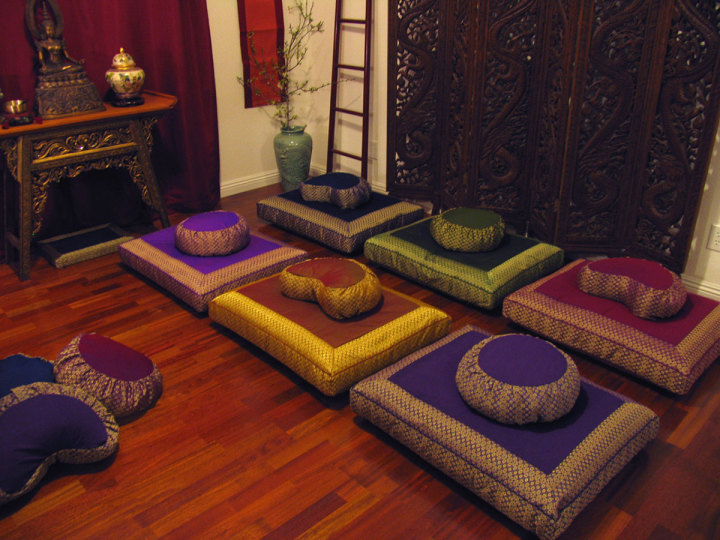 Sitting for meditation can go one of two ways. You can find your peace and drift into happiness or you can agonize in pain and count the seconds in your mind until your alarm tells you it's time to call it quits. The latter is not only unpleasant, but is not the goal of meditation. Because the human body takes all sorts of shapes and sizes, you'll want to decide what gives you the best support for the most proper alignment. Without your legs, hips, shoulders, head, and spine in proper alignment, you may miss out of the benefits of meditation.
Consider your meditation cushion your tool for success. It's not essential. Nothing is really needed when you meditate except an equanimous mind. However, with the cushion, your practice, while still challenging at times, will likely a pleasant experience rather than an impossible endurance test. If you sit cross-legged for extended periods of time, most of you will feel pain in your lower back and groin. It's a common pain that can easily be alleviated by elevating the hips above your legs. This puts less strain on the lower back because if you aren't used to the other posture, you are fighting to keep your back straight along with other muscles. Remedy this easily with the common "zafu," or circular meditation cushion. However, there are other options that might meet your needs more.

Posture
There are many ways to sit during meditation. The ideal position is traditional full-lotus, but this requires flexibility and can be achieved with more experience. In the beginning, a comfortable cross-legged, or half-lotus, position will be more accessible. You can also kneel or sit in a chair. Lying down in savasana is also an option. However, with lying down comes the possibility of falling asleep and it's difficult to become awakened in your sleep.
If you choose to sit cross-legged, as stated before, it's easier with something that elevates you. You'll be comfortable and more able to sit up straight for extended periods of time.
Alignment
Proper alignment is crucial when sitting for an extended period of time and in order to sit with proper alignment, you'll want a firm foundation. When sitting, your spine should be erect but still maintaining a natural "S" curve. To create this curve, you want your lower back curved, the upper back curved out, slightly, the neck curved in, and a level head. This is how your spine naturally supports and will reduce stress on the rest of your body.
Some branches of yoga teach that the reason you must sit up straight in order to provide a direct channel from your root chakra, a point of energy, at the base of your sacrum. This specific path is one of the "nadis," or channels of energy, that run throughout the body. However, the yoga teachings believe that this is the the more vital nadis because it holds our seven major chakras, or points of energy. From the root chakra, the foundation of the home within ourselves, we continue all the way up to seventh chakra, our channel to the divine or supreme bliss.
How to Choose Your Meditation Cushion
A quick search on Amazon will give you an overwhelming list of choices of different meditation cushions. With all the things to consider, such as what material is used inside, the shape, size, and the style, it can be difficult to understand what the best fit is for your body. In the following list, you'll find the five different types of cushions and what to consider when deciding on the right one for you.
You'll need to weigh quality, weight if traveling, style, and, of course, price. Do the research and find what fits your body's needs the most. Circular zafus are the most common, but a crescent-shaped cushion is great for tucking your feet closer to body. This also helps to bring your knees in while your feet remain the ground. If your knees raise while sitting on the ground, you'll want to think about purchasing this style. The key with an elevated seat is to bring the ground closer to you for support in areas where you lack flexibility. Your groin will thank you.
There are also sets that have a square mat for you and your zafu to sit on. Ankle bones resting on a hardwood floor can be distracting and painful. Sets are a great option and, while slightly more expensive, can really make your meditation session much more enjoyable and rewarding.
Receiving five stars is certainly achievement and this set offered by Awaken Higher Self has definitely deserves it. With a crescent-shaped seat and a square cushion to protect your knees and feet the discomfort of the cold, hard floor, if you're looking for comfort and support, this is the choice. The cushion itself is filled with all natural buckwheat which will stand the test of time and not wear out on you like cotton or other materials will. The mat underneath is is filled with all natural cotton, but losing support with the underlying mat isn't as important as the meditation cushion that you're sitting directly on. The covers are removable and machine washable and are colored with eco-friendly, low-impact dyes. Also equipped with a shoulder strap, it's made to travel. It's not the most affordable, but if you can afford it, this is a great choice!
This elegant and simple zafu offered by Infinite Nature is a perfect addition to your meditation practice. Filled with certified organic buckwheat hulls, it provides the perfect balance of stability, firmness, and give and enclosed with organic cotton. Your seat will thank you after an hour of meditation. Unlike most zafus, this one doesn't hold everything in with a zipper that can scratch your floor or snag your clothes.
Peace Yoga is confident this is the choice for your meditation practice and with an extremely affordable base model, it won't hurt your wallet and you can use some of those savings other some yummy incense to finish your practice. The buckwheat hulls are sealed in a pouch, allowing for removal of the machine washable organic cotton cover. Peace Yoga offers different shapes and sizes for this travel-ready meditation cushion depending on your body type.
Satori's crescent-shaped meditation cushion allows for your feet to come closer to your body and has good height to bring your hips higher than your legs for a comfortable seat. At 3 lbs, it's light enough to take with you anywhere and comes with a handle to make that trip to meditate in the park even easier. Common in this list is a buckwheat filling which is ideal for durability and a stable foundation. And, of course, all of the innards can be removed so you can wash your cover when the time is right. Satori also wants each and every customer of theirs to be happy so they offer you a 100 percent satisfaction guarantee with your purchase. If you don't like what you get, they are happy to accommodate and make it right.
The last meditation cushion on our list is by Leewadee. Rather than buckwheat, Leewadee chose to hand stuff their zabuton and zafu with kapok, a fluffy plant fiber commonly used in Thailand for meditation and massage mats. Since kapok is a plant fiber and not hulls, it's a much softer seat and some might find it more comfortable as opposed to buckwheat. Double-stitched seams on the cotton covers add extra strength, but you won't be able to remove the covers of this meditation cushion set. At 11 lbs, you likely won't have an easy time traveling with this one. However, this handmade set will is a nice option for those with a dedicated space for practicing meditation.
how to
advice
mental health
list