5 Things I Learned From Teaching Up North
Every Child Matters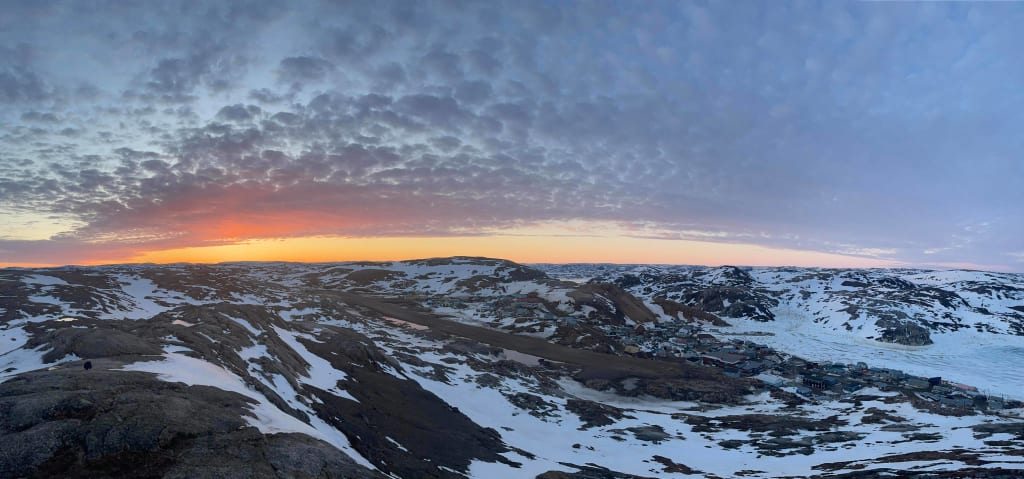 Photo Taken by Maggie Judea in Kimmirut
The incredible spirit, perseverance, and connection to the land and those around, have blessed the lens in which I've seen my students. I've never felt more honoured to share spaces with folks then when I've taught in Igloolik, Kimmirut, and Poplar Hill First Nation. These kids are superheroes, and I dedicate this piece to all those I've crossed paths with.
Before I share what I've learned, I'd like to mention that though Igloolik (Nunavut), Kimmirut (Nunavut) and Poplar Hill First Nation (Ontario), are all at quite a distance from each other, they all share some common themes. As a first generation settler on Turtle Island, I have not grown around family much. I am in constant awe of the deep connections to the land, animals, family, and community that Inuit and First Nations carry within them, regardless of the circumstances.
With permission from past students, I am thrilled to showcase some of their photography and skills in this piece.
So, here's what I've learned:
Resilience
My goodness, you would not believe how resilient these kids are. Sometimes they have this maturity about them, as if they know way too much for so little years lived. For Southerners, living in the arctic tundra with its freezing temperatures and isolation isn't easy. But for locals, it's just their everyday normal environment. That being said, they still brave way-below-zero temperatures to go hunt, play, and even just walk around with little issue.
They have individual powerful flames burning inside.
I'll often times see certain teens bundled up with just a backpack and their hunting rifle, ready to shoot some ptarmigan. They're often outside for hours at a time, regardless of weather, and they are incredibly independent. Once it gets warmer, you'll see even more youth hiking out to shoot some geese for dinner as well.
And it's not a surprise at all if they miss school or are late because they went out to the floe edge to check fishing nets and seal breathing holes. To be honest, when my students would tell me that someone is absent because they went out boating or hunting, I'd get a tad jealous. I'd rather be outside in nature than in the classroom too sometimes!
I am constantly in awe of the courage they have, and the time they put into going out onto the land and learning from their family. The land and family takes priority- as it always should in my opinion.
They brave harsh weather outdoors, and they sometimes also brave harsher weather indoors. I know my students have experienced a lot at home. Intergenerational trauma is real. Colonialism and an enforced system that goes against the traditional ways of living is real. These forces often beat down on Indigenous folks in both big and subtle ways.
Yet they are so resilient. Every day is resistance. Every hunt is reminiscence.
Meet them where they're at
The first thing I do when I arrive to a new community is take a walk around. Say hi to people, even if you're a stranger. Be seen. Ask questions. Don't be afraid to be vulnerable. Now, that's probably a lot different than teaching in the city, where most teachers make sure they don't live anywhere near their school- but you don't have that option in a community of 500 people.
Everyone knows everyone- so get to know them.
When I mean "meet them where they're at", I don't just mean physically, though it helps immensely. I also mean it in the academic sense. As previously mentioned, sometimes attendance fluctuates greatly. Some students who are assigned a grade level, are often a few grades behind in multiple subjects (if not all). I found that there would always be one or two students who didn't attend school at all for a number of years (for various reasons), and so it is vital to meet the student where they are at.
Sometimes you'll be teaching teenagers at a grade 2 level. Sometimes you'll be teaching Grade 2 students at a Grade 4 level. It's wild. But it is important to remember that the subjects we learn/teach in school are not the whole make-up of a child. They often hold so much unique knowledge that you'd never really be able to teach just out of a textbook.
A lot of schools are understaffed and struggling to provide accurate supports, especially for students with exceptionalities. The classroom might not be their forte, but beyond the concrete walls they might have skills you've never thought of. Take the time to include outdoor and traditional knowledge in your curriculum, use the environment to help teach. Not only will you be teaching in a more wholesome way, but you'll also be including your students' own knowledge and identity.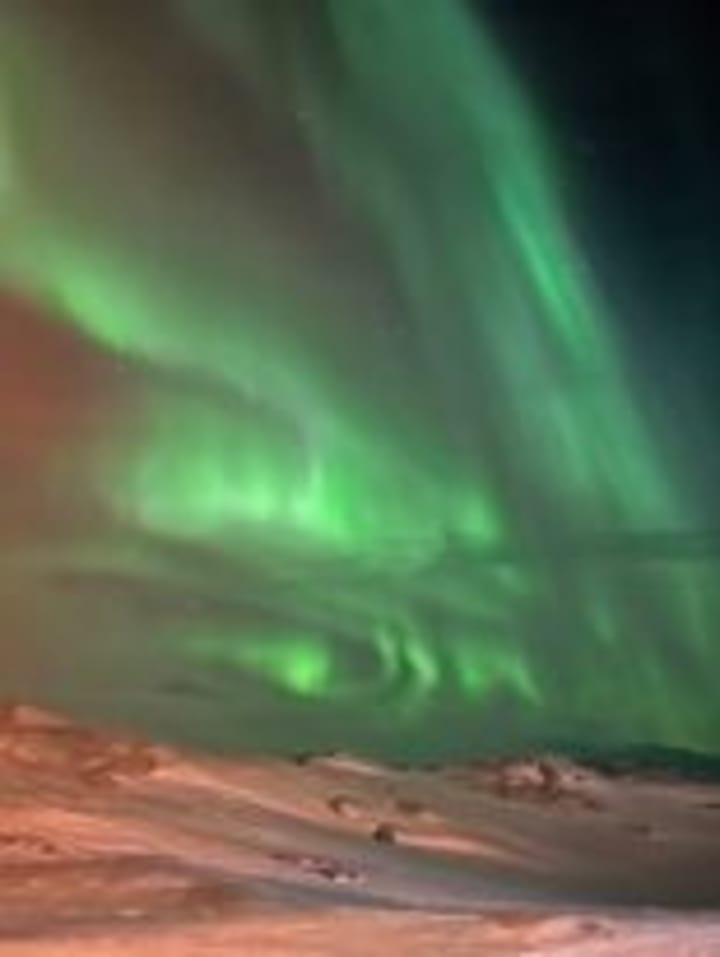 Learning from each other
I remember when I was invited over to a friend's family's house for lunch; I was a first year teacher and felt so honoured. We had cooked polar bear and caribou meat, along with some frozen iqunaq (fermented walrus). I was sitting next to a student who was in Grade 3, and she pointed out the different parts of the caribou that I was eating. In that moment, I was definitely the student myself, not the teacher. I had no idea how she could tell by the bones, but damn I looked at her like she was a genius.
In another community in the North I had quite a few interesting adventures with my students. I always loved those moments when they would show me how to cut up beluga blubber into little squares to eat, or how they'd even try to teach me Inuktitut and syllabics and we'd just laugh at my mispronunciation. One time when my Grade 8/9 class was spelling words that start with a specific letter in Inuktitut, I got a letter wrong and spelled "Pubic Hair" on the board! We couldn't stop laughing, our faces were so red!
We're all just trying to learn something on this journey, and it is okay to make mistakes and look like you have no idea what you're doing. When you come with an open mind and heart, you'll learn so much from one another.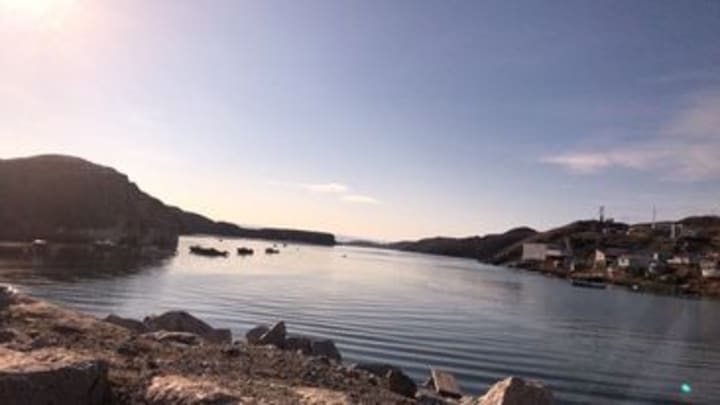 It's not always about curriculum
Flaws of curriculum and the system set to oppress and maintain the oppressed. I think about the lack of meaningful training and consistency for staff, and often times it stems from the same ol' notion of assimilation.
Canada is still trying to assimilate First Nation, Metis, and Inuit into a 'Western' way of thinking and operating. Our school systems and structures are a continuous reminder of that. Using a curriculum (Nunavut's specifically) that is puzzle pieced together and then trying to teach it in a way that is foreign to people's ways of learning is just a recipe for failure.
If a group of people learn by being outside, storytelling, and hands-on activities, then throwing standardized testing in a non-Native language at them is just stupid. (Mind you, we're not even talking about intergenerational and ongoing trauma)
So you might think: "well why not teach in the way they learn?"
Simple answer: the training/certification that teachers have to go through, and the expectations of ministries and departments barely provides the idea of that, and furthermore it even stops us from doing exactly so.
The education systems themselves are struggling to decide how they want to educate children these days. More and more material is flooding curriculum trying to get some coverage. The expectations of what students need to know now is quite different from two generations ago. Technology definitely plays a part in that, and so does our fast-paced growing capitalistic society. You need to know how to do everything (but we still rarely teach basic trade skills in schools).
Although I'm not specifically talking about the U.S., the 'American Dream' is still plastered on the metaphorical (and literal) walls of Canada. And that dream focuses on one person, not a community.
Where's the "Community Dream"?
How does the community learn?
How can we facilitate a safe and meaningful learning environment for our students that can be carried on when they leave the school at the end of each day?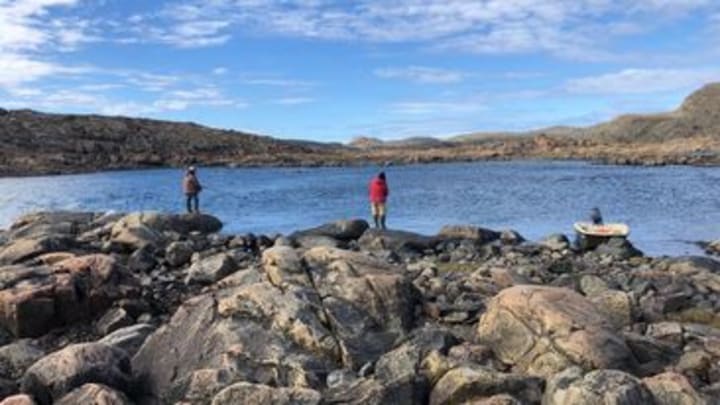 Just kids
I had a student who struggled with authority figures in school, he's quite smart, and incredible out on the land. He's especially good at untangling fishing nets and fishing wire. We didn't always see eye-to-eye in class, but I won't forget how he would say "I got your pootoogoo!" all the time.
Pootoogoo means 'big toe'.
Why would he say that? I have no idea. But then he'd try to step on my toe and we'd turn it into a game.
They're all just kids.
The kid in Grade 8 who would go have a water party in the class sink because why not.
The kid who loved yelling out and swearing, would go and create the dopest GarageBand dubstep track.
The kid who would talk shit about everyone including herself, but would always have your back. The kid who asks "is it hard being an adult?"
The kids who gave the teacher hell all year but stood in silence with her -even when she cried- for 2 minutes to honour fallen soldiers and how her cousin lost too many friends.
To all the kids that knocked on her door every day, at any time, just to say hi and talk to someone. Even yesterday, and even the kids that she's never met or taught.
I know you just want to be seen.
And I see you all.
I see you.
And even though you are all just kids, you are the future. And you matter so much.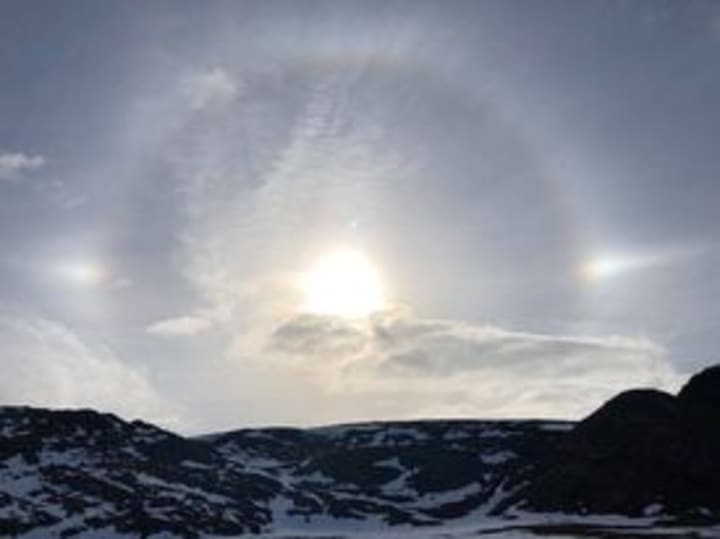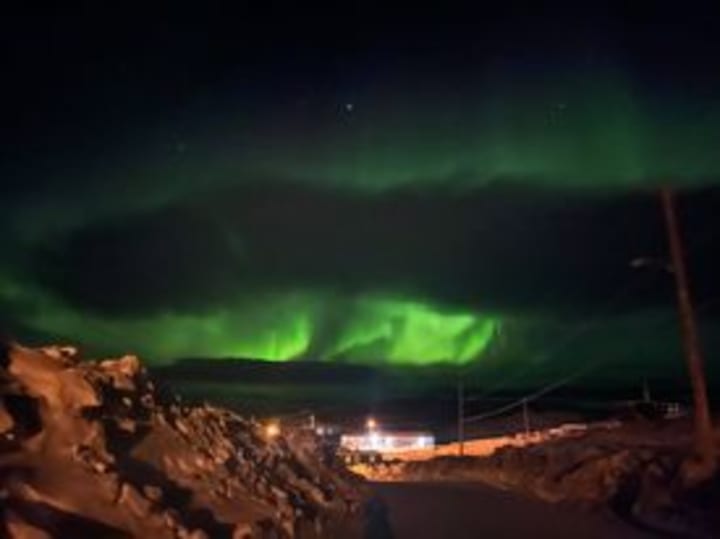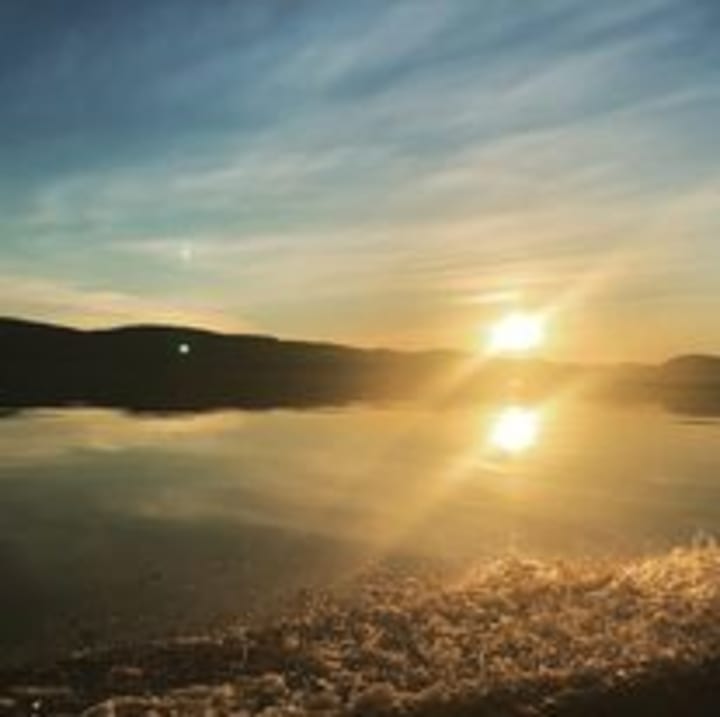 Reader insights
Outstanding
Excellent work. Looking forward to reading more!
Top insights
Compelling and original writing

Creative use of language & vocab

Excellent storytelling

Original narrative & well developed characters

Eye opening

Niche topic & fresh perspectives
Heartfelt and relatable

The story invoked strong personal emotions

On-point and relevant

Writing reflected the title & theme
Add your insights