How to last longer in bed - 4 tricks
Men often feel frustrated in the bedroom when promised love matches don't live up to expectations.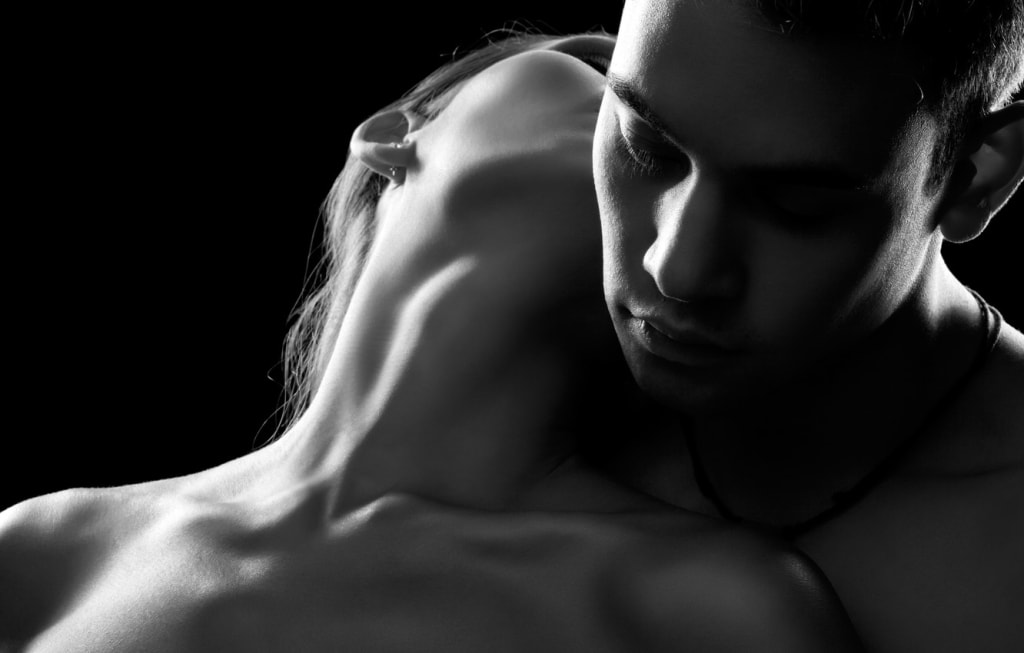 Performance stress, chronic masturbation, or erectile dysfunction are factors to consider when considering the duration of intercourse. Fortunately, there are certain tricks you can use successfully for a long-lasting erection.
Men love to brag about their sexual performance and are always trying to impress their partners with new moves or positions worthy of the Kamasutra.
But beyond the overflowing inventiveness, they can sometimes also need a stimulus to last as long as possible during intercourse.
Every man wants to have a prolonged intercourse so that he can fully satisfy his partner. There are some tricks that can help you in this regard, so don't hesitate to try them if you want to become a real god in bed.
Here's what you need to do to last longer in bed.
Control your breathing
We know it sounds like cocky advice, but many men forget to breathe properly during sex. The unfortunate result is ejaculation a few minutes or even seconds after the onset of sexual intercourse.
Here are some breathing exercises you can try:
Breathe in through the nose and out through the mouth. It's like advice your fitness instructor gives you, but it's very useful when you feel like ejaculating. Controlled breathing will help you to give the sexual act a constant rhythm and, of course, prolong it.
Diaphragmatic breathing. A rather complicated exercise, but whose results are indisputable. Often used in singing lessons for vocal control, diaphragmatic breathing can help you last longer in bed. Keep in mind that you will need to practice in advance, as this type of breathing is difficult to master.
A good tip is to keep your hand on your abdomen and use this muscle group to breathe. You will know that your exercise has been successful when your abdomen and not your ribcage moves with each inhalation and exhalation.
Controlled Masturbation
Although it seems a bit counterintuitive, masturbating under controlled conditions can improve your sexual performance. Most sexologists say that endurance in the type of sexual act is shaped by how much and how often the man masturbated during adolescence.
Instead of focusing on the finality of the act, the rectum, the ejaculation, try to prolong it as much as you can. If you know you can't last more than 5 minutes in bed, try the following trick. When you masturbate, try as much as possible to resist the urge to finish.
You can change the rhythm, use the start-stop technique, or even switch hands. Continue this exercise until you reach 10 minutes. Once your body has adjusted, you can try to move on. To make it easier for you, extend the act by 5 minutes after each exercise.
Plan your sex match
The hottest and most unforgettable sex parties are those that take place on the table. Planning such activity can take away some of the exoticism of spontaneity, but things don't have to stay that way.
Every partner knows their likes and dislikes in bed. Maybe the man ejaculates faster during oral sex than during penetration or vice versa.
Our advice is to change the order of things you do in bed. If he ejaculates after a few seconds after oral stimulation of the penis, you can start with penetration and leave the oral sex behind.
Potency pills
In some cases, your partner may need specific dietary supplements (potency pills) to prolong sexual intercourse. There is no shame in resorting to this method, even if he protests.
These dietary supplements are consumed about an hour before sexual intercourse, and the results will not be long in coming. Do not forget to inform yourself about the ingredients that the supplements contain. Also, these pills are meant to relieve symptoms in the short term.
If erectile problems persist, we advise you to consult a specialist doctor.
Here are the best tricks to give your partner a really hot night. Remember to practice as much as you can and, above all, talk to your partner about anything that worries you.
About the Creator
I share thoughts on photography and life, mostly lessons learned around things I've been dealing with the last few years, managing time, finding focus, and being happy.
Thanks for stopping by. I hope you find something inspiring here!
Reader insights
Be the first to share your insights about this piece.
Add your insights