Homemade Tomato Sauce
Delicious and flavoursome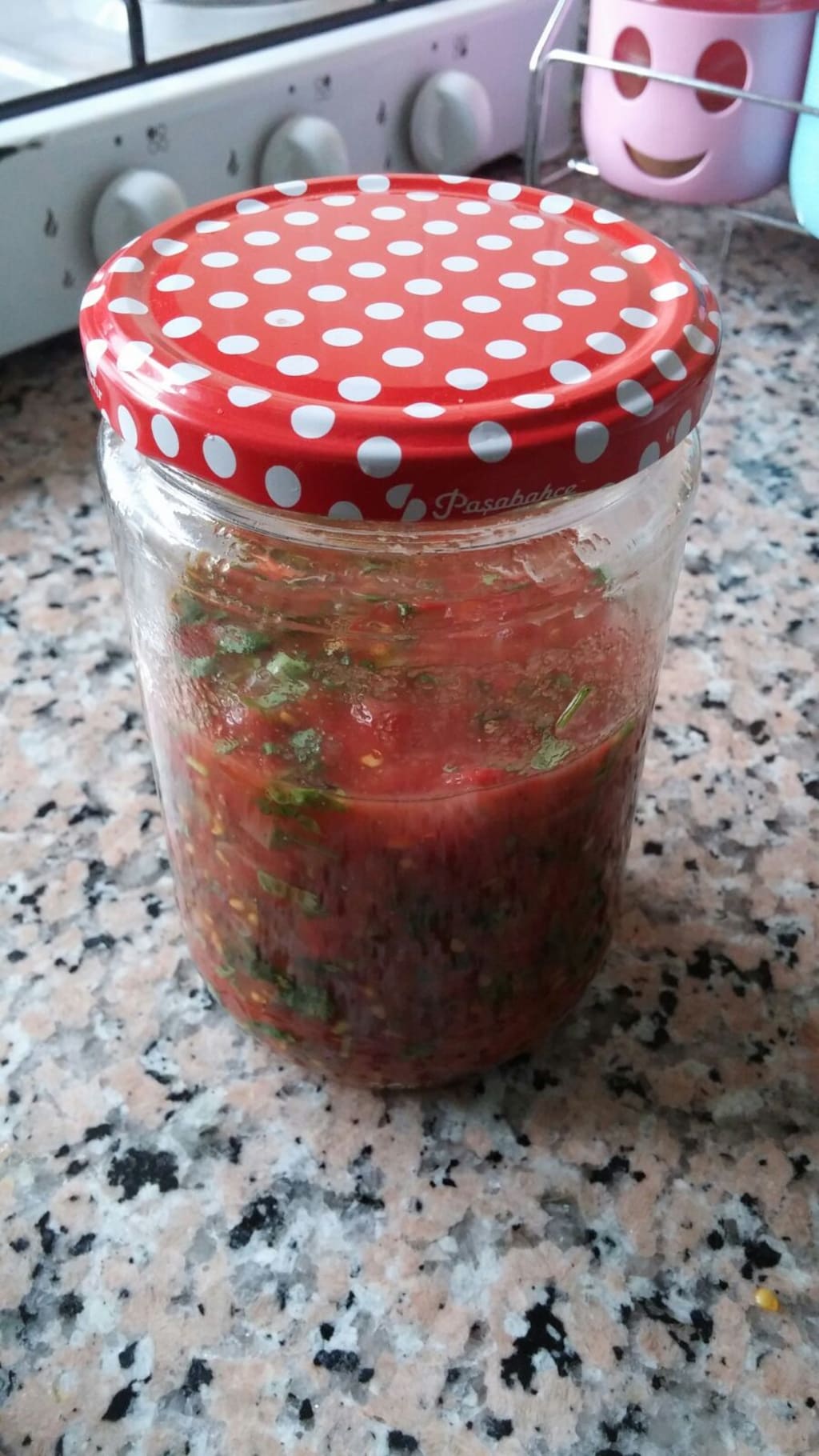 Today I am making homemade tomato sauce. This is one of the condiments I like to prepare and have on hand regularly. I have always loved ketchup and was used to slathering it with almost every meal. I knew I needed to cut back as manufactured ketchup is full of preservatives. My brother drew attention to this addiction and would joke "Your main meal today is ketchup with fries on the side!"
I started researching the benefits of eating a clean, preservative free diet and naturally the first thing I thought was to try homemade ketchup. It is surprisingly easy and fun to prepare and I introduced it to my family and friends, who loved it. An instant winner.
Homemade ketchup complements any meal, adding an aromatic and zingy flavour.
Fat-free
Detoxing
Easy to make
Great with: jacket potatoes, kebabs, chicken, salad, sandwich filler, chips and much much more!
Ingredients:
Half a kg of ripe Tomatoes on the Vine
One large onion, chopped finely
Half of a green New Mexico chili, chopped finely
Juice of a ¼ of a Lemon
One handful of coriander, chopped finely
One teaspoon of salt
One teaspoon of black ground pepper
1) Remove the stems from the tomatoes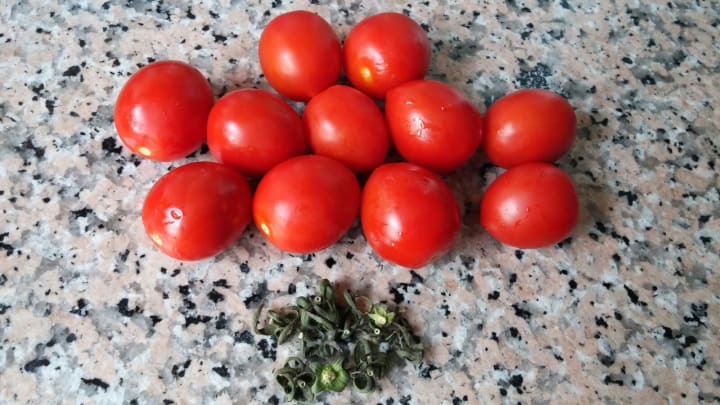 2) Wash the tomatoes thoroughly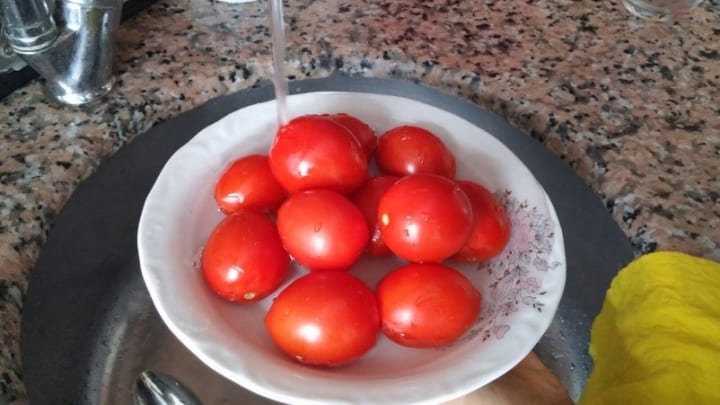 3) Immerse the tomatoes in a pan and bring to boil until the skin softens and is easy to peel off. Make small slits on to of each tomato to prevent the tomatoes from bursting.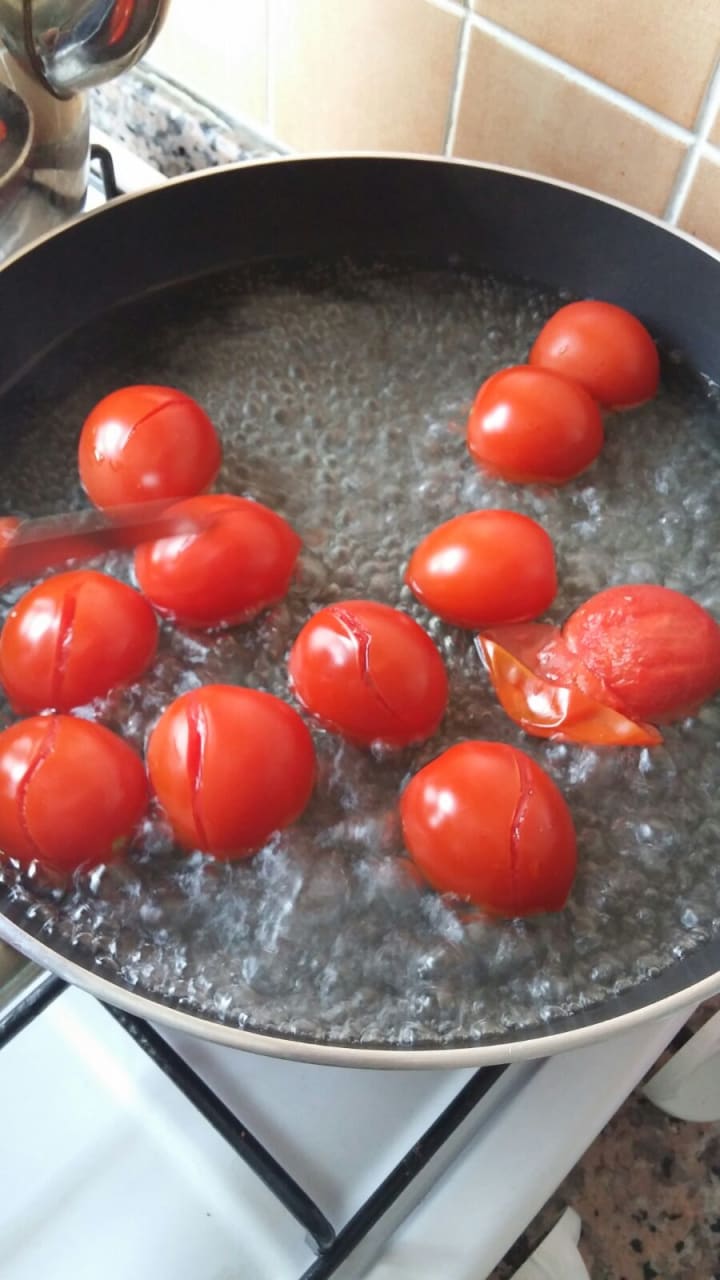 4) Once soft, peel the skin off the tomatoes and put them in a bowl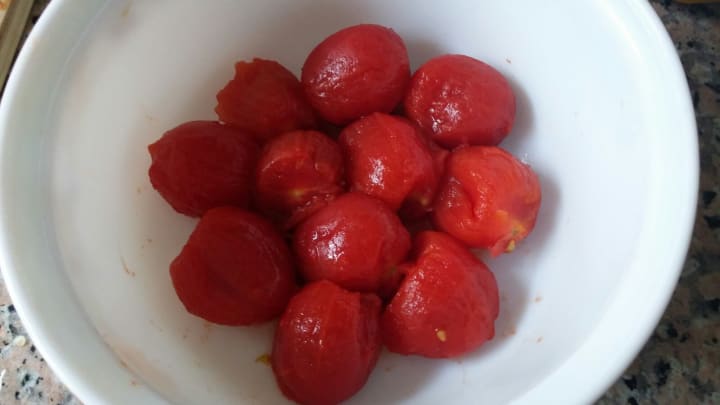 5) Mash the tomatoes using a potato masher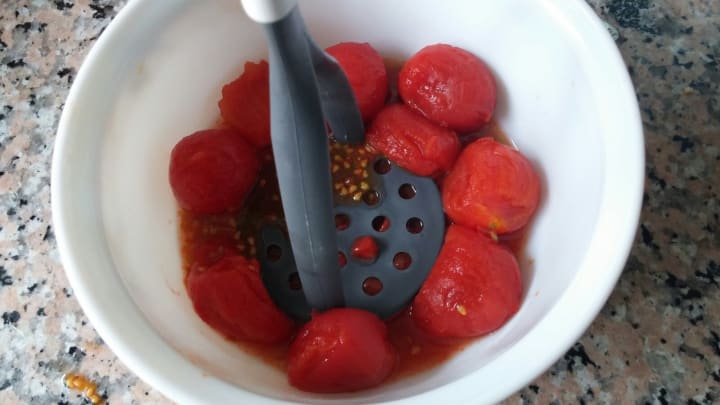 6) Peel, wash and chop the onions finely. Add them to the tomatoes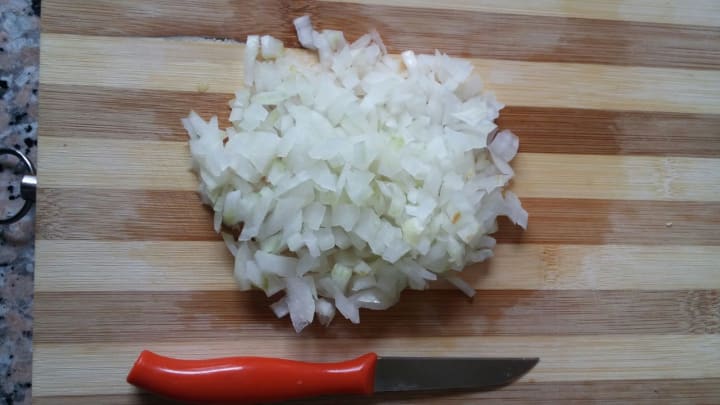 7) Add these onions to hot water to blanche slightly.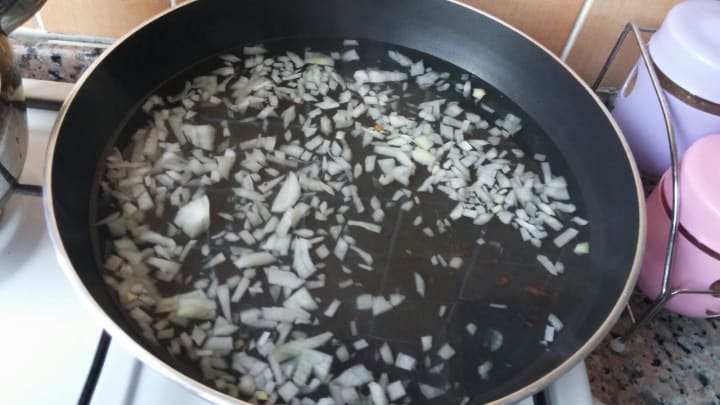 8) De-seed the green chilli, wash and chop finely. Add it to the onions. Leave for 5 minutes in the water, to soften. Rinse the water out and sieve. Add to the tomatoes.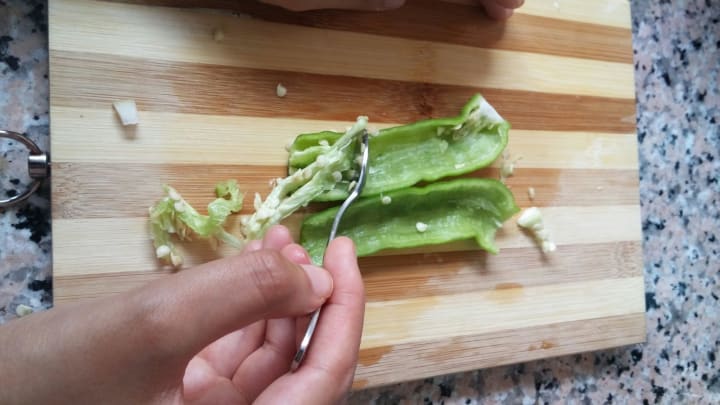 9) Chop the coriander finely and wash thoroughly under running water, to remove dirt. Add the coriander to the tomatoes.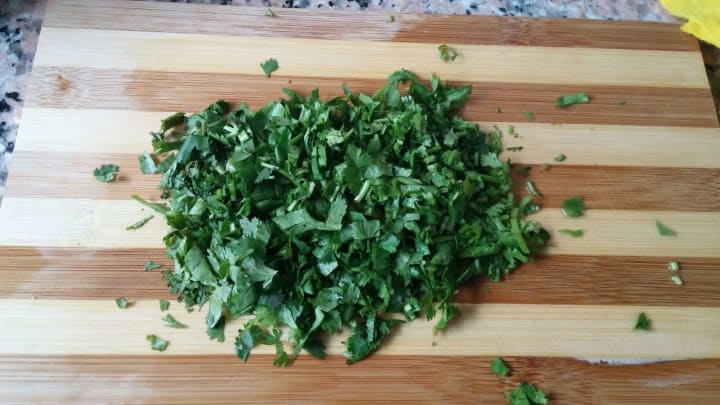 10) Squeeze the juice of ½ of a lemon. Add one teaspoon of salt and ground black pepper. Add one teaspoon of pomegranate seed.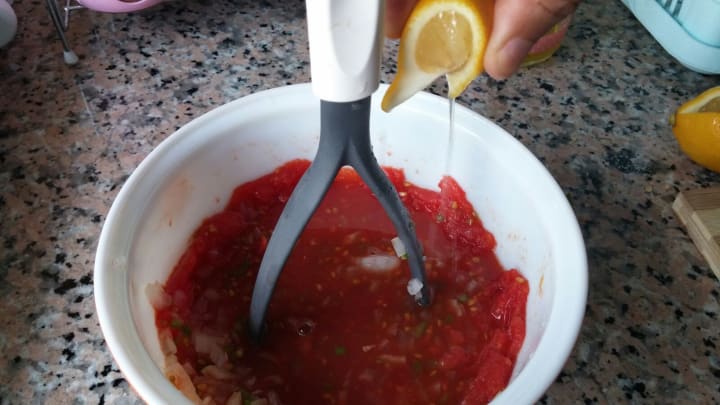 11) Stir and mush all of the ingredients together. More salt and pepper can be added, to your own individual taste.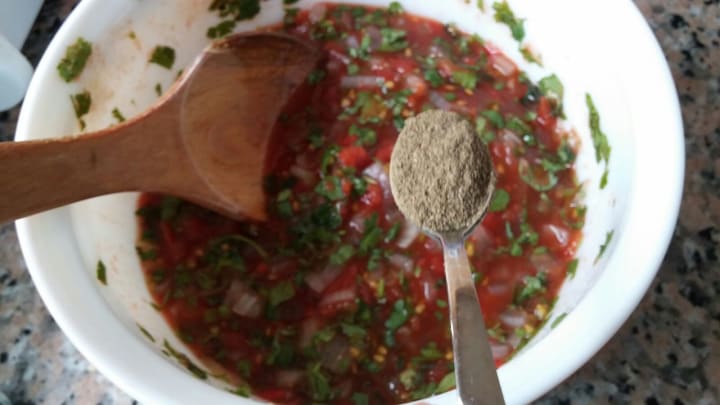 12) Add into a glass jar, put the lid on and refrigerate. The flavour will become stronger overnight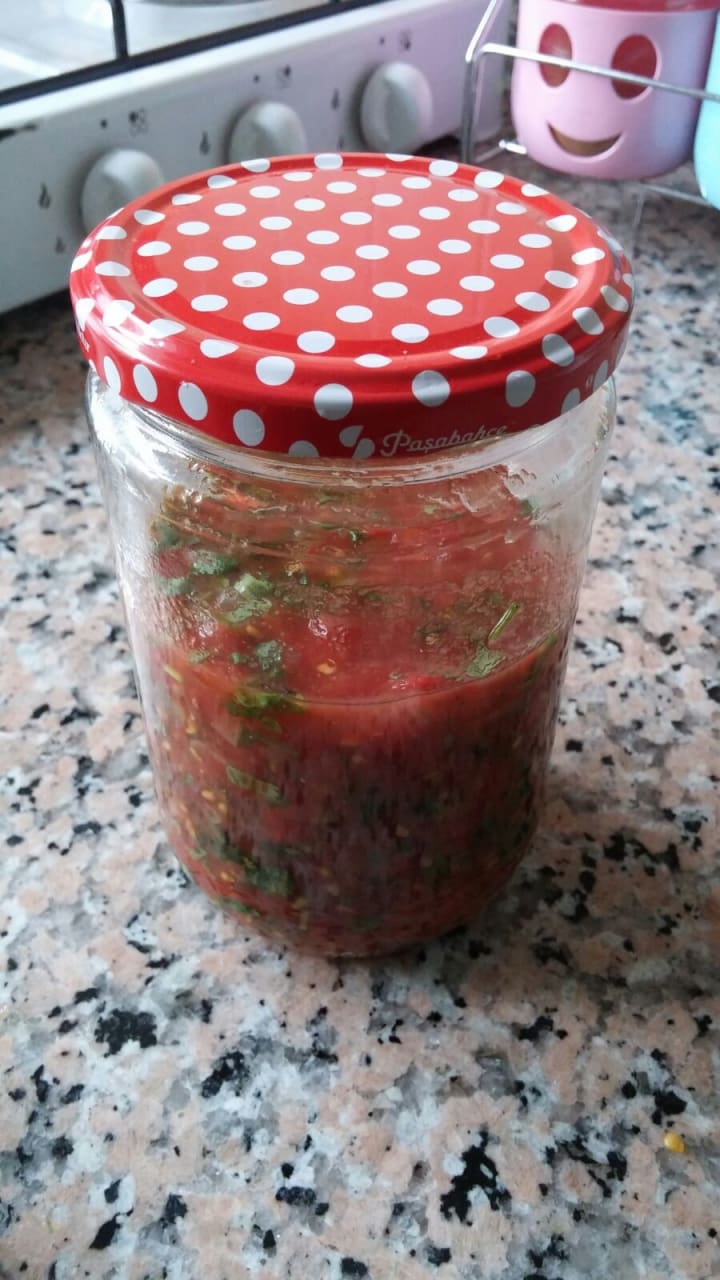 Bon Appetite!
We'd love to hear from you if you have any comments or suggestions!
Reader insights
Be the first to share your insights about this piece.
Add your insights