Healthy Dessert Recipes
Multitudes of healthy dessert recipes exist that can satisfy your sweet tooth without making you feel guilty.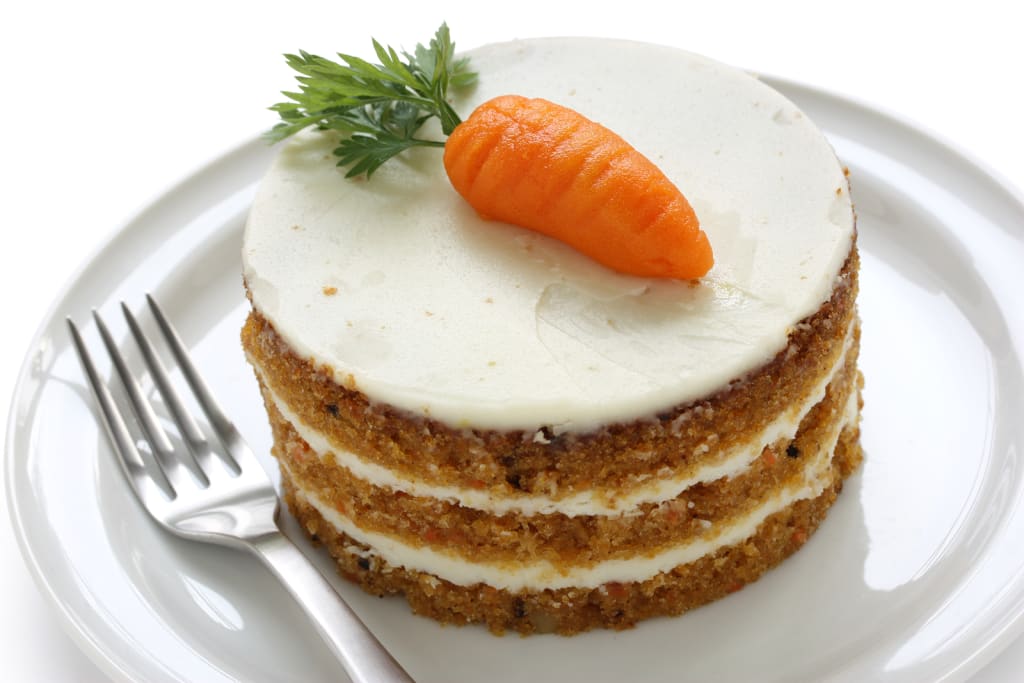 People tend to approach healthy dessert recipes with an air of skepticism. Healthy desserts? Seems like a contradictory statements. Desserts are meant to be sugary and sweet. How can any dessert be healthy?
I understand the skepticism, but don't let it hold you back from these amazing treats. There are a multitude of healthy dessert recipes that can satisfy that sweet tooth of yours without making you feel guilty.
Sweet Grilled Peaches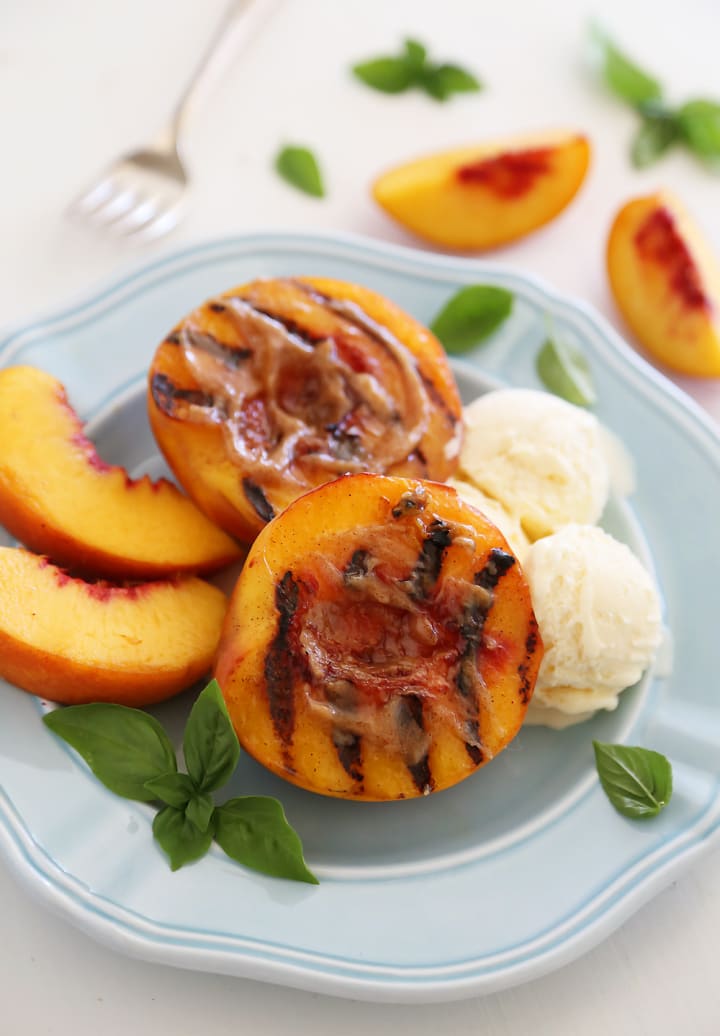 Sweet grilled peaches are an incredibly easy dessert to prepare. Delicious, sweet, and incredibly healthy.
To prepare, simply take a package of frozen peach slices (or freshly cut peaches, if you prefer), and place them on a piece of aluminum foil. Drizzle honey over the peach slices, then sprinkle cinnamon on it. Wrap the peace slices up, and place on the grill for ten minutes. Turn the package over halfway through.
Once complete, enjoy.
Carrot Cake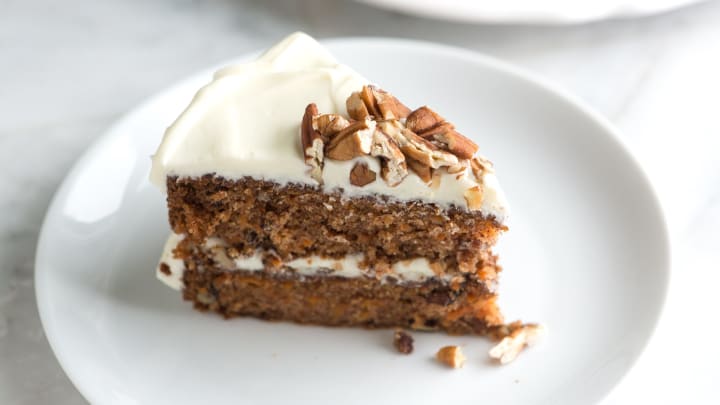 Many foodies may be confused by carrot cake. Yes, carrot is in the name, but it's a cake. Doesn't that mean it's still as unhealthy as any other cake? Well, good news: with the right ingredients and preparation, you can make a fairly healthy, very delicious carrot cake.
So yes, this is another healthy dessert recipe you can make right at home.
Preheat your oven to 350 degrees Fahrenheit, while lightly greasing a 9x13 inch tray with non-fat cooking spray.
In a large bowl, beat in 6 egg whites, 1 1/3 cups of sugar, 1 cup of applesauce, 1/2 cup of skim milk, and 1 1/2 teaspoons of vanilla extract. Then, stir in 1/4 teaspoon of ground cloves, 1/2 teaspoon of nutmeg, 1 tablespoon of ground cinnamon, 2 teaspoons of baking soda, 1 cup of all-purpose flour, and 1 cup of wheat flour.
Following me so far?
Yes, you need those two different varieties of flour.
After that, you need to stir in 1 can of crushed pineapples (with the juice), 2 cups of shredded carrots, 1/2 cup of chopped walnuts, and 1/2 cup of raisins. If you are allergic to any of those things, you can probably substitute or replace anything.
Once you have it all stirred up, pour in the pan, put in the oven, and let it bake for 35-40 minutes. Check with a toothpick to ensure it's complete, and – there you are. Good to go.
Sweet and Silky Strawberry Sorbet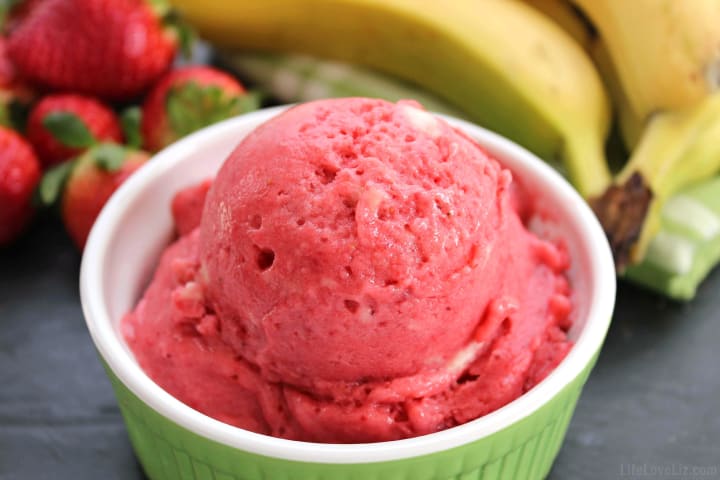 Sorbet is basically one of the core healthy desserts for those who fear eating too much ice cream. Many people hesitate to buy sorbet available at the store, as they usually contain a lot of unhealthy preservatives. On the other hand, many people are nervous about preparing sorbet themselves, since they believe a recipe for sorbet might be beyond their skill level.
But have no fear! Sorbet is one of the many healthy dessert recipes you can prepare at home.To start, take a pound of strawberries, and dump it in a food processor. Blend it into a puree, and then mix it in with half a cup of sugar and a pinch of salt. Let it melt on a saucepan.While that's simmering, take 1 1/2 teaspoons of cornstarch, and mix it with 1 1/2 teaspoons of cold water. Stir until blended, then pour into the berry puree. Take that off the heat, and stir in three teaspoons of lemon juice. Let that cool before putting it in the freezer for two hours.
Once it's done, get ready for one super sweet healthy dessert.
Healthy Sugar Cookies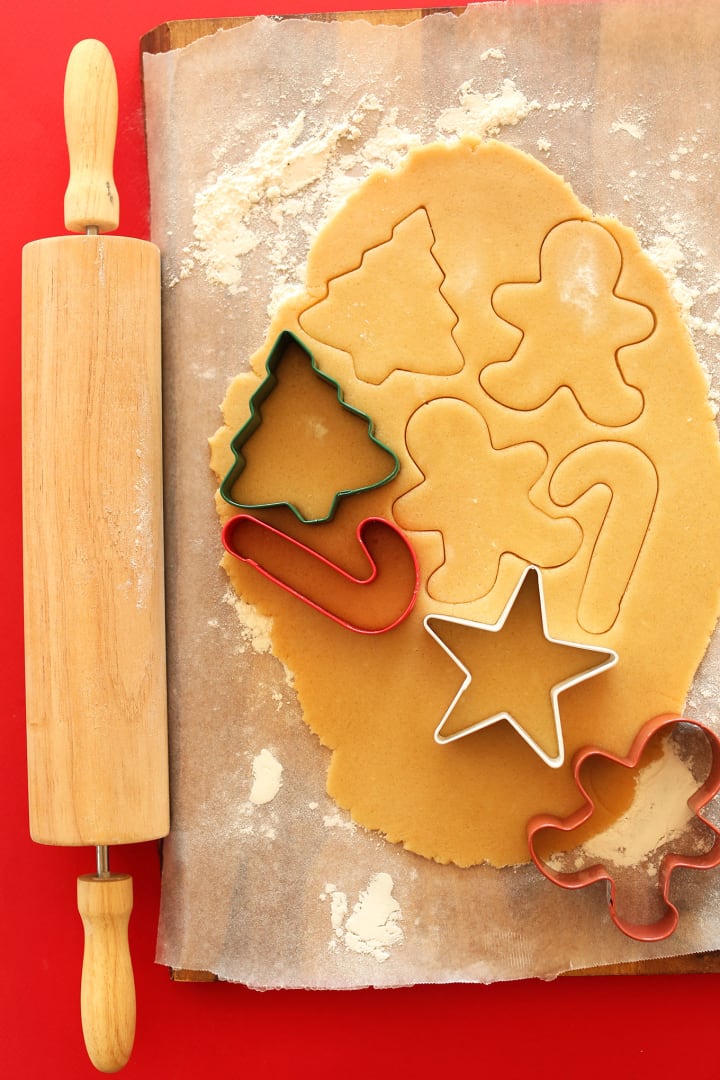 When one thinks of sugar cookies, healthy isn't a word that comes to mind. At least, not immediately. With a few simple modifications, these sweet little treats can actually be fairly healthy for you.
To start one of the best healthy dessert recipes, preheat the oven to 375 degrees. Stir 2 3/4 cups of all-purpose flour, 1 teaspoon of baking soda, and 1/2 teaspoon of baking powder in a bowl. Put that aside.
In a large baking bowl, beat in 1/2 cup of softened butter, 1/4 cup of nonfat plain yogurt, and 1 1/2 cups of sugar. Mix until smooth. Then, add 1 egg and 1 teaspoon of vanilla extract. Stir until smooth.
Combine the contents of the two bowls, mixing it all nice and evenly. Roll the dough into balls two inches apart on two separate baking racks. Bake for 10 minutes. Let cool for a couple minutes before removing them from the racks.
Baked Apples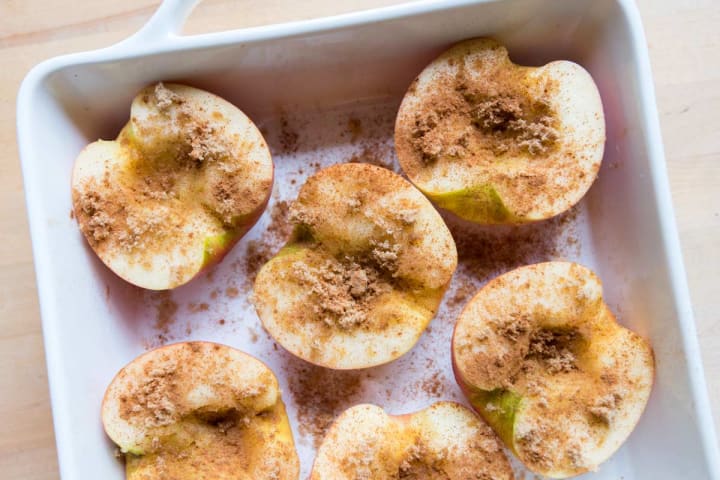 Nothing screams autumn like apples. Well, maybe pumpkins do, too, but still! Apples! Baked apples are some of the sweetest desserts you can have, and you can bet that no healthy dessert table is complete without a few baked apples. It also remains one of the easiest healthy dessert recipes you will ever come across.
Here's how you do it. Preheat the oven to 350 degrees Fahrenheit. Grease a casserole dish for the coming dessert.
While that oven's heating up, place 6 sliced-up apples in a bowl. In a separate bowl, mix in 1/2 cup of sugar, 3 tablespoons of all-purpose flour, 1/2 teaspoon of nutmeg, 1/2 teaspoon of cinnamon, and 1/4 teaspoon of ground cloves. Stir the contents of the two bowls together until the apples are evenly coated in all that sweet goodness.
Fold in 1/2 cup of raisins and 1/2 cup of milk. Mix. Put it in the casserole dish, place in oven, and cook for 45-60 minutes.
Then, enjoy this healthy dessert.
Cinnamon Baked Apples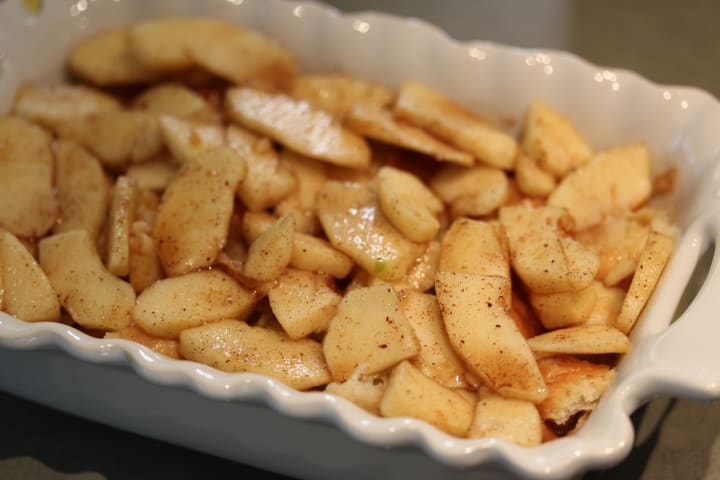 An alternative recipe to the aforementioned baked apples, cinnamon baked apples are even easier to make, require only a few ingredients, and, best of all, are rich in that sweet cinnamon taste.
Preheat that oven to 350 degrees. Grease a baking dish. In a small bowl, mix 2 tablespoons of brown sugar, 3 teaspoons of vanilla sugar, 3 teaspoons of cinnamon, and 1 teaspoon of ground nutmeg.
Back to the baking dish. Slice up 2 apples, and layer along the bottom of the dish. Sprinkle about 1/3 of the sugar mixture over the two sliced apples. You're going to repeat this step two more times – until 6 apples have been sliced up and you're out of sugar mix.
Place the bowl in the oven, and bake for 30 minutes. Once 30 minutes are up, take the apples out, and pour in 3 1/2 tablespoons of water. This is to moisten the apples to keep them nice and juicy. Put the apples back in the oven for 15 minutes.
After that, serve.
Apple Crisp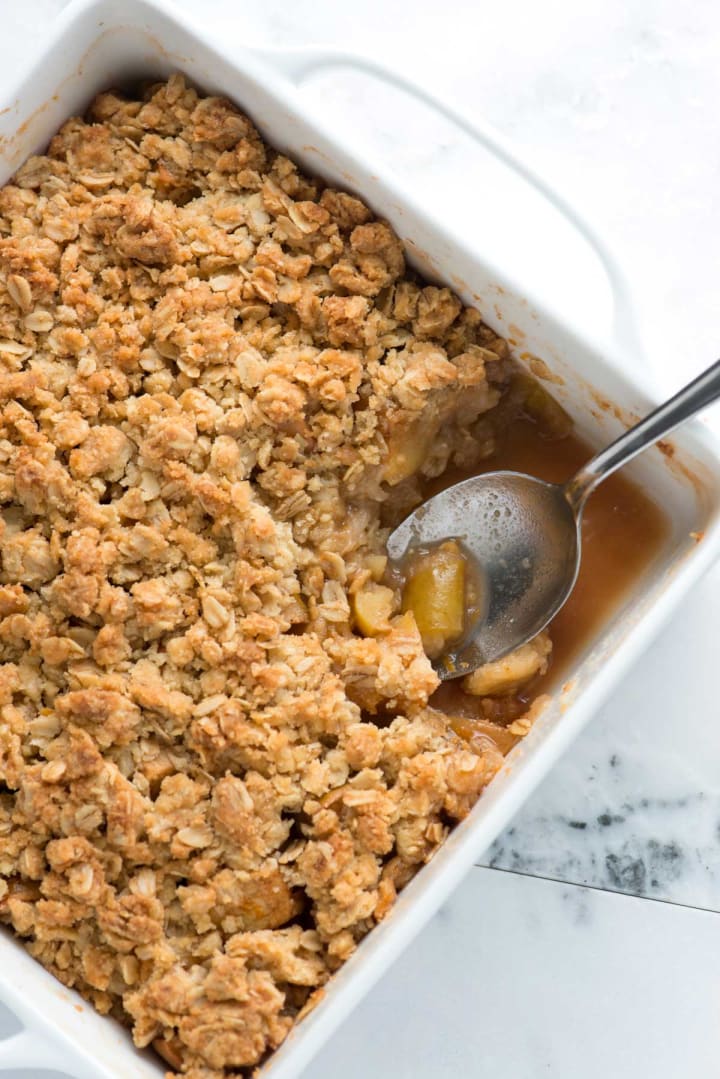 Apple crisp, for many, is the healthy dessert.
In order to prepare this tasty dessert, you need to do a little work – but oh man, is it worth it for this treat.
In a bowl, mix 1 cup of all-purpose flour, 1 cup of sugar, 2 tablespoons of baking powder, and 1 egg. Mix them together.
All the while, slice up eight apples, and sprinkle about 1/2 tablespoon of cinnamon on them. Place them in a pan, then pour your mixture on top. Sprinkle 1 tablespoon of cinnamon and 1/4 cup of sugar on top. Drizzle a bit of butter or margarine on top.
Bake at 300 for an hour. Serve warm. If you want, you can dump a scoop of ice cream on that treat. Sure, it's one of many healthy dessert recipes you made to avoid eating bad food, but isn't it worth it?
About the Creator
Body positive blogger, freelance sculpture, self-proclaimed connoisseur of whiskey, and forever in search of a hamburger as delicious as the ones you see in food commercials. Wendy's just doesn't cut it.
Reader insights
Be the first to share your insights about this piece.
Add your insights