Diary of a Caregiver: Confession #2
Psychotic Behavior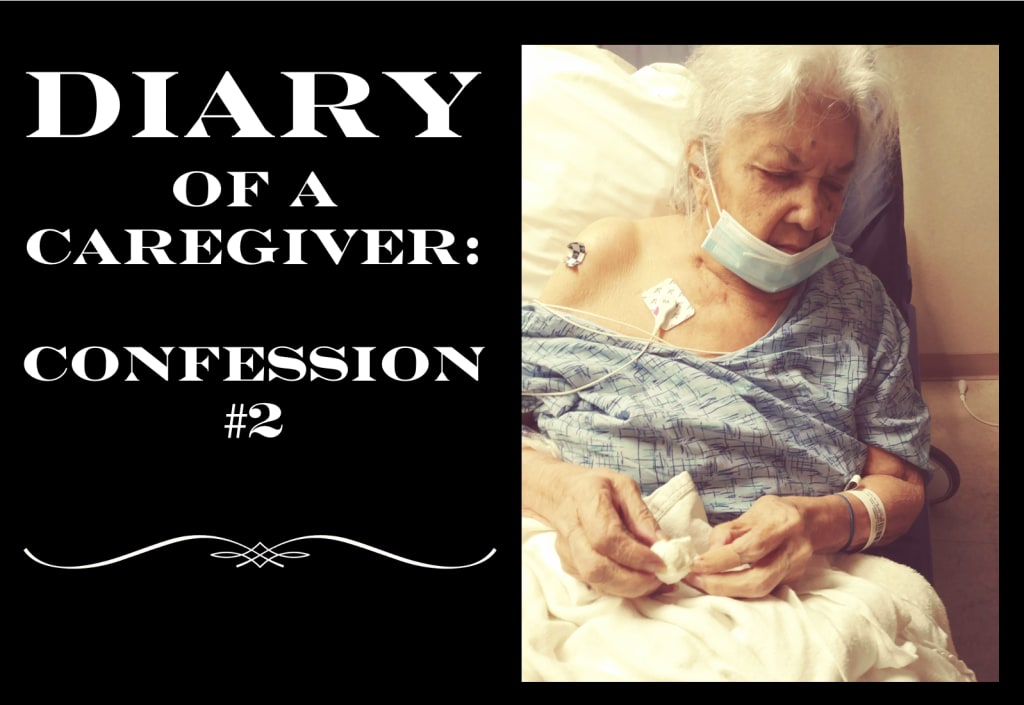 Image designed by Rick Henry featuring his mom Isabel
In case you missed it - Click here for Diary of a Caregiver: Confession #1
Preface
Before I go on with the situation with my mom. Let's back up a little so I can let everyone briefly know what was going on with me. I was diagnosed with prostate cancer in September 2019. This had me shaken at the time I felt like this was the worst thing that had ever happened to me. Due to Covid my treatment was postponed until August/September 2020 at which time I took a Leave of Absence in order to undergo 20 radiation treatments. The radiation treatments were a success. Currently (November 2022) my PSA level is down to .81 from a high of 4.6. My guess is by the fall of 2023 the cancer should be undetectable.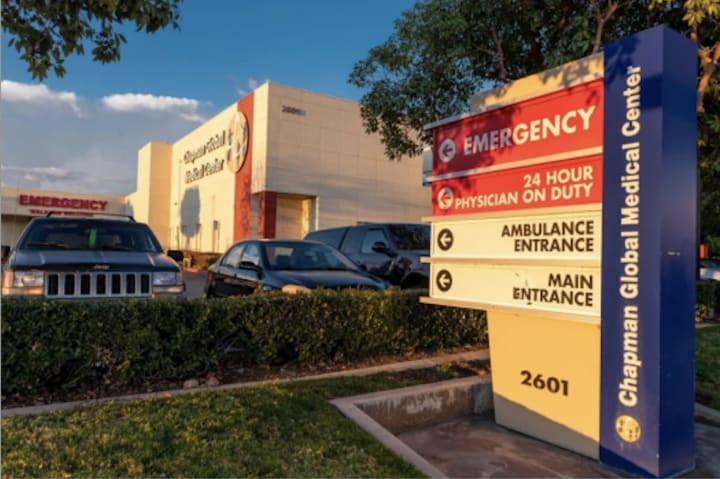 Waiting at The Emergency Room
Friday November 20, 2020
My mom's hallucinations became unmanageable and my brother and I realized that we were in over our heads so we took her to the ER.
It was very cold out and we had our mom bundled up fairly well. But unfortunately because of COVID the small waiting room was not in use so everybody had to wait outside.
We made it to the ER at around 6:15 pm and my mom was the sixth patient in line. It was already dark outside and by 7:00 pm my mom was freezing, it killed me to see her like this. I asked the attendant for some blankets for her. It took more than 20 minutes to get the blankets to my mom. By that time she was shivering. My brother and I wrapped her up in the blankets pretty well.
Finally after waiting for more then three hours my mom's name was called. At first Chris and I were told that we could not go in with our mom. But when I explained that my mom was completely blind and had major hearing loss in both ears they allowed one of us to go in with her. Since I was her Power of Attorney (POA) I was the one that went in.
Using the Bathroom
Once inside the ER we had to check her in at the desk. This was fairly quick - less than ten minutes. After that her vitals were taken. Her blood pressure was slightly elevated at 138/84 with a heart rate of 89. Her glucose level was 112. There was nothing alarming with her vitals.
One of the nurses arrived and escorted us to my mom's room. She explained that my mom's nurse would be with us shortly. She left so quickly that I couldn't even ask a question.
While waiting my mom said she needed to use the toilet. I thought that this would be easy as the bathroom was straight across from my mom's room. So we start walking and about halfway there my mom starts to turn left. This is consistent with the direction my mom would take to get to the two bathrooms she uses at home. She insisted on turning left. I said, "No, mom you can't go that way. We have to walk straight ahead." My mom responded, "Why do you always have to make things so hard Rick?" I said, "But mom, I'm just trying to get you to the bathroom." And she said, "Okay, let's go," as she continued to try and take the left turn which was the entrance to the COVID ward. But, I blocked her from going that way and set her in the direction of the bathroom. She became irate and started punching toward me. This was the first time ever that she tried punching me. I was shocked. And she just kept on trying to battle me in a rage. I got pretty upset and I told her to stop it, "I'm just trying to help you get to the bathroom." Then she got so mad that she tried to push me away from her and she almost fell. It was quite a scene - almost like we were in a mental ward.
Finally after a 10 minute ordeal with my mom I was able to get her to the bathroom. But it was a major challenge. Little did I know that this was just the beginning of many many challenges to come.
The Horror Inside the ER
After using the toilet my mom and I made it back to her room. We waited another fifteen minutes before her nurse arrived. She said they were very busy that night because of the Covid ward. They had two people with Covid admitted that night and they were short-staffed.
The nurse asked me what was going on with my mom. I told her about the hallucinations and how my mom would go 30 or more hours without sleeping. I let her know this had been going on for ten days now.
The nurse and one of the attendants got my mom on the bed, but the whole time she struggled with them kicking, punching, screaming, and cussing. After they had her on the bed my completely blind and very scared mom began hollering and screaming, "What's happening to me, where am I?" I tried to tell her she's in the hospital but she was in such a state of confusion and fright that she couldn't hear me. My mom was lying at the foot of the bed with her feet hanging off the bed. She was trying to get off of the bed. The attendants grabbed my mom by the underarms and began pulling her up to the pillow and my mom started yelling and crying, " Help me, help me, they're dragging me. They're trying to kill me." She screams out, "Ed, help me, Ed. Rick, where are you? Help me Rick." I was helpless and couldn't do anything, my mom thought she was being attacked. She had a look of fear on her face and her eyes were bloodshot and bulging. I stood there in tears. She became violent with extreme kicking and punching, she was not going to go down without a fight. They had to restrain her - they tied her arms and legs down and gave her a shot of Ativan in her thigh. The first shot of Ativan did not do the trick as my mom was still bouncing back and forth on the bed trying to get out of the restraints. She was hollering and screaming and crying for help. Fifteen minutes later the nurse came into the room and gave my mom a second shot of Ativan. This time it worked and my mom was out within five minutes.
At this point it was 1:30 in the morning and the nurses told me I should go home and get some rest. I was reluctant and told them that I wanted to stay with my mom. But they told me no, that I needed to go home. They assured me that my mom would be fine.
≈≈≈
Soon, I will have Confession #3 published.
Humanity
Family
About the author
Writing is a distraction for me. It takes me to places unknown that fulfill my need for intellectual stimulus, emotional release, and a soothing of the breaks and bruises of the day.
https://www.facebook.com/groups/vocalplusassist
Reader insights
Outstanding
Excellent work. Looking forward to reading more!
Top insights
Heartfelt and relatable

The story invoked strong personal emotions

Easy to read and follow

Well-structured & engaging content

Excellent storytelling

Original narrative & well developed characters
Expert insights and opinions

Arguments were carefully researched and presented

Eye opening

Niche topic & fresh perspectives

Masterful proofreading

Zero grammar & spelling mistakes

Compelling and original writing

Creative use of language & vocab

On-point and relevant

Writing reflected the title & theme
Add your insights