The Hillbilly Diet
A few things to chew on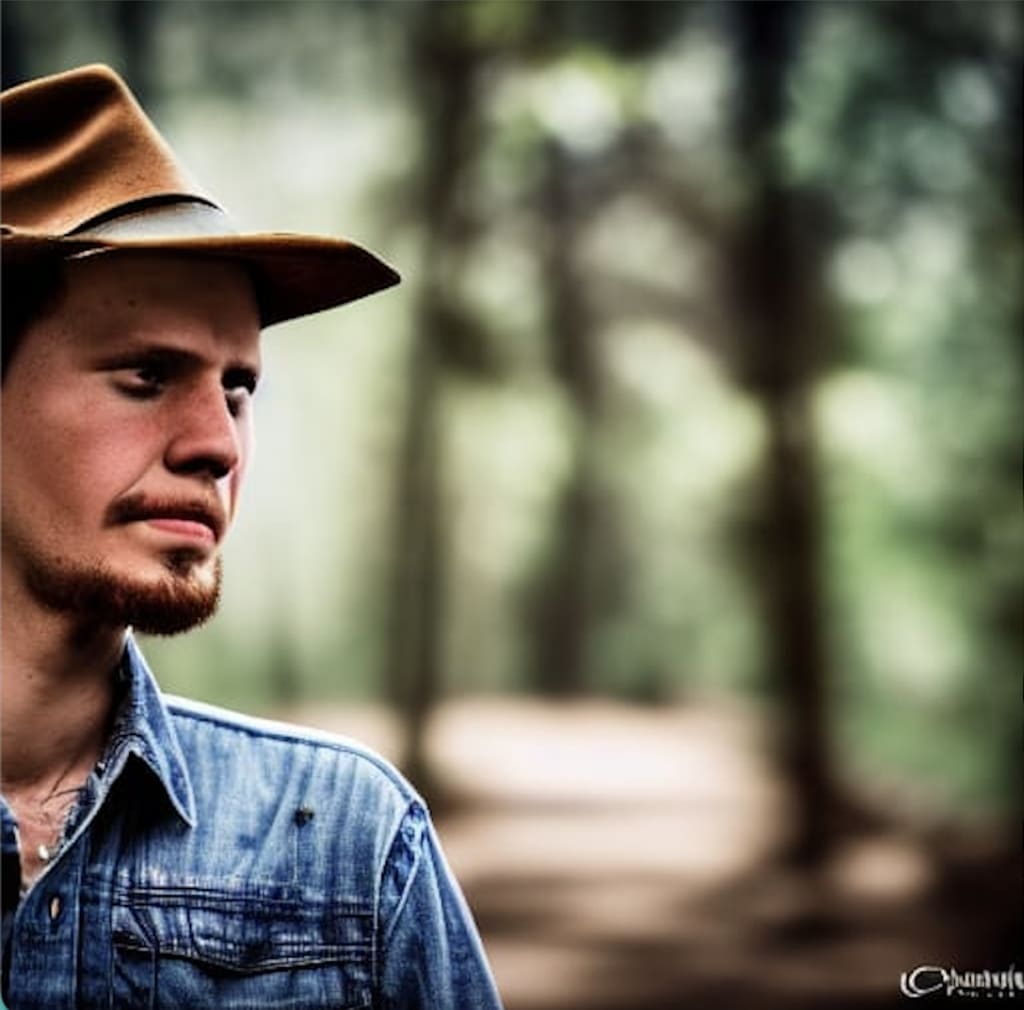 Hey people… - - - huck, huck, huck… I'm Hillbilly Clem. I live in Louisiana right there in Mandeville. They call me a redneck and sum call me white trash. I don't mind bein called white trash cuz I am white trash. I live in this trailer park and a lots of times the water aint running so I don't bath too often. 5hat's why I smell and that smell doesn't only come from my armpits - if you know what I means. I gotta cuzin lives in Californy he's one of them pretty boys and the Bible's gonna burn him some day. I know this because it's in the United States Constipation. My friend across the way tole me * he made it all the way to the fifth grade before he went to work in the Kentukky coal mines. Hes smarter than me.
My momma worked cuz poppa sat around with the moonshine all day and night. Momma worked at the laundry all day folding clothes. I jez set around sucking my toes.
Once a year my Californy cuzin comin na visit wearin' his fancy purple cape that flies on up when he walks around so fast like a critter be voidin' the poison. He brings that fourin food called peeza. I guessing that's what the rich peoples in Californy eat. One time he brought his lady friend. She all purty as git in the face but had those big muskulls in the arms. She almost broke my back whin she give me a hug. But, I figger that's the way they makes the ladies un Californy - - half man, half woman - - I dun know just my guess. I dun like that Californy food everthing comes in a frozen box. But it stills tastes gud anyway and it's a lot easier than skinnin a raccoon. Maybe those Californies is on to sumtin. I mean sumwuns gonna git rich offa that boxed food. Everbuddy in Californies rich - they all have 8ndoor terlits. I figger sumday I might hitch it up and muv on down to Californy. I figgerin I can pitch up a boxed racoon dinner and make a million. My cuzin sayin he aint sawn boxed racoon in Californy so why nut give it a try. Those Californies don't know what they're missing out on. There ain't nothin like skewered racoon. I got me a ticket on the bus and made it all the way to Naleans. Theys way modern with the lights and killered beads and jewels and food smellin' like a hot tomato that's bin overcooked. And that vampin' music with all those trumpets and fiddles theys a noyin. They gotta be rich like those Californies or they just killerin it up for show or sumtin. I dun know I dint talk to any of un - I could of but I don't cos they seem to me bein elite. Thats one of those fancy words I lernt from the teevee politician. I ain't goan back to Naleans it's filthy with cussin and nakid peoples. Momma werned me bout them tipe. I'em staying far away - I aint burnin like it says in the Bible. Here at home I gots lotsa werk ta do. Ternite momma wants me to fix the three legged chair so it dernt keep fallin on it side. I gotta scrape the calluses offa momma's feet. I use sum sandpaper it werks rill good at scrapin off the ded skins. If I dont do it right orI hurt her feet momma kick me in the nose. Sumtimes she sticks her big toe all the way up nose and she brings blood from it. Im dun here I dont need ta be sharun the famlee secruts here. But meet me outside my trailer tanite and all give you a load a big smelly load.
Taboo
Secrets
About the author
Writing is a distraction for me. It takes me to places unknown that fulfill my need for intellectual stimulus, emotional release, and a soothing of the breaks and bruises of the day.
https://www.facebook.com/groups/vocalplusassist
Reader insights
Nice work
Very well written. Keep up the good work!
Top insight
Excellent storytelling

Original narrative & well developed characters
Add your insights